Hello, reader! Today's swatch is all about Non-Corporeal Babysitter from Digital Nails. I'm wearing three coats with one coat of Seche Vive.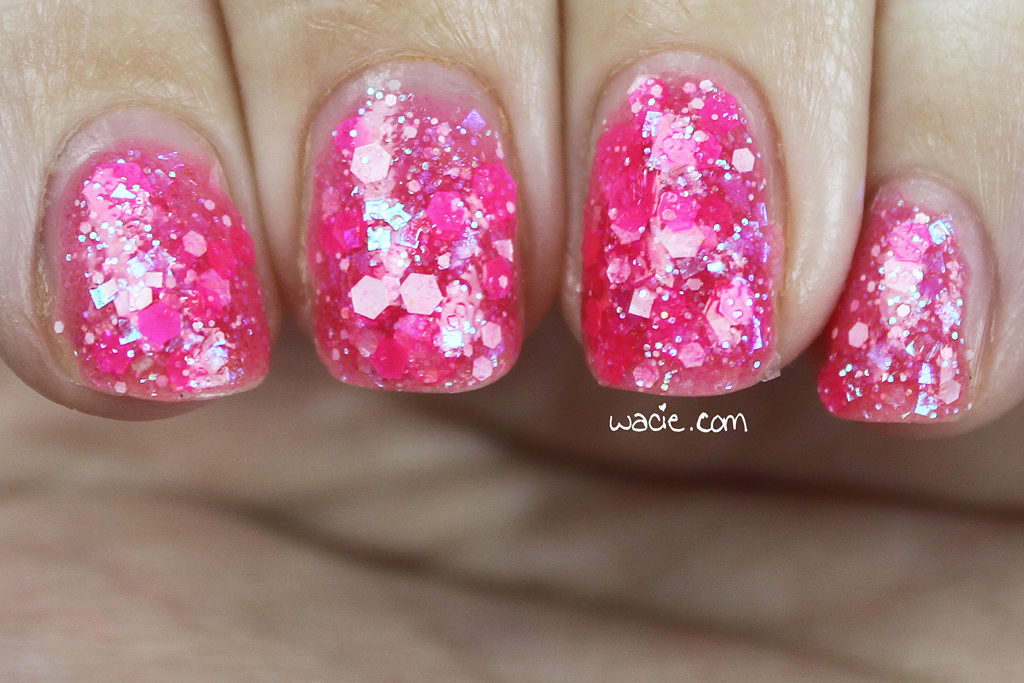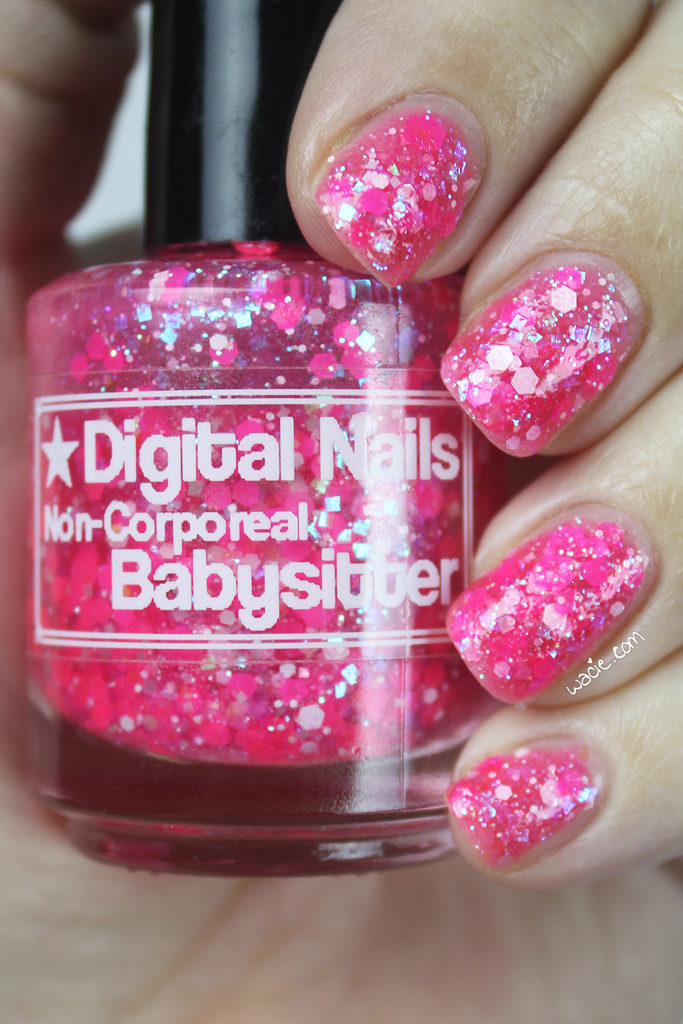 Non-Corporeal Babysitter is a pink-tinted glitter topper with hot pink and white matte hexes and blue iridescent glitters. Even though it's a topper, I chose to wear it alone at three coats because I wanted to see how opaque it would get. My bottle is old (from 2013!) and the product consistency is pretty thick; I know it's meant to be thick since it's loaded with glitter, but age may also be a factor. Long story short, I should have thinned it, because it was super thick at three coats and a little bit unmanageable. The polish tries quickly, though, and with a glossy finish. Top coat is necessary for smoothness because the glitter leaves texture.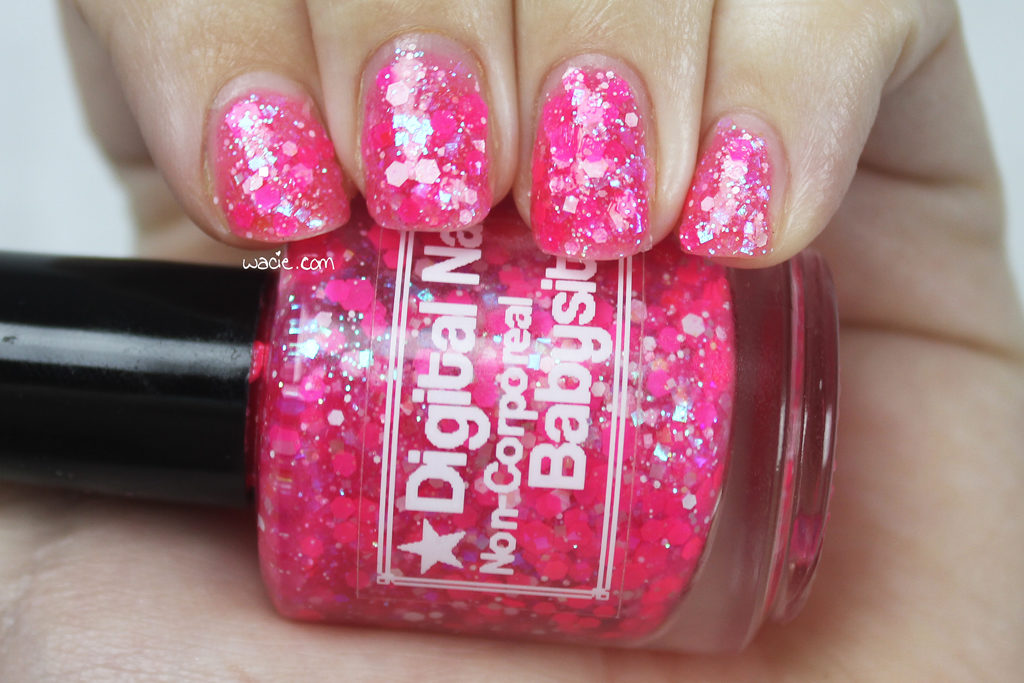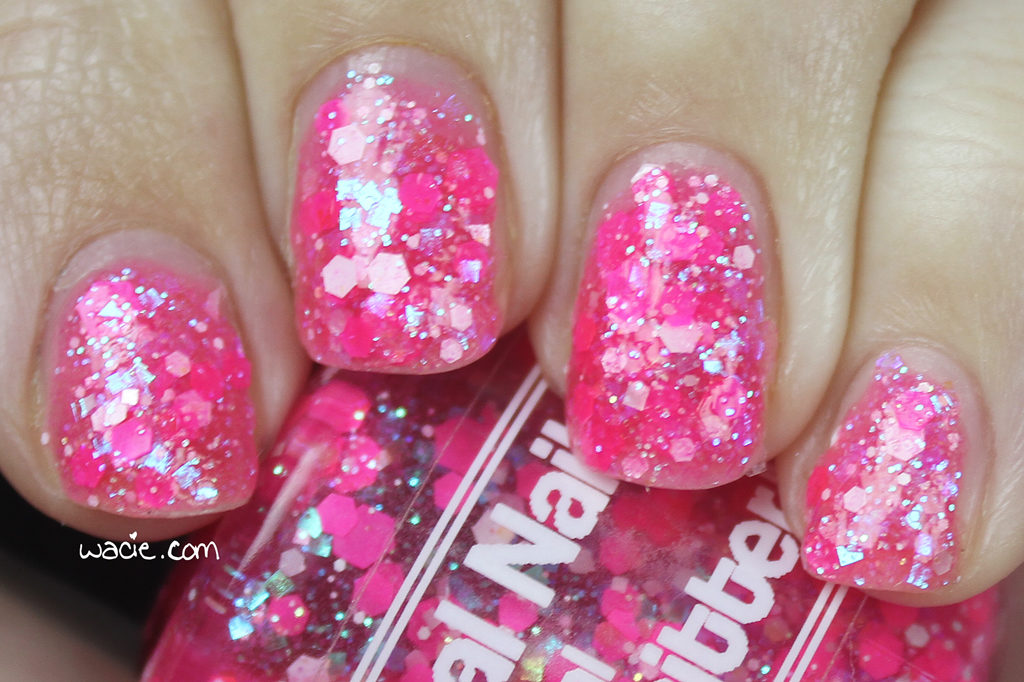 I realize that by wearing it alone instead of layered over undies that I'm kind of doing it a disservice. I know it's probably not meant to be worn this way, but I really just wanted to see what it looked like. Generally, I like the look. It's a little messy, but I love the pink, I love the sheer quantity of glitter, and in general, it's just fun. In the future, I think I'll use it over a pink base.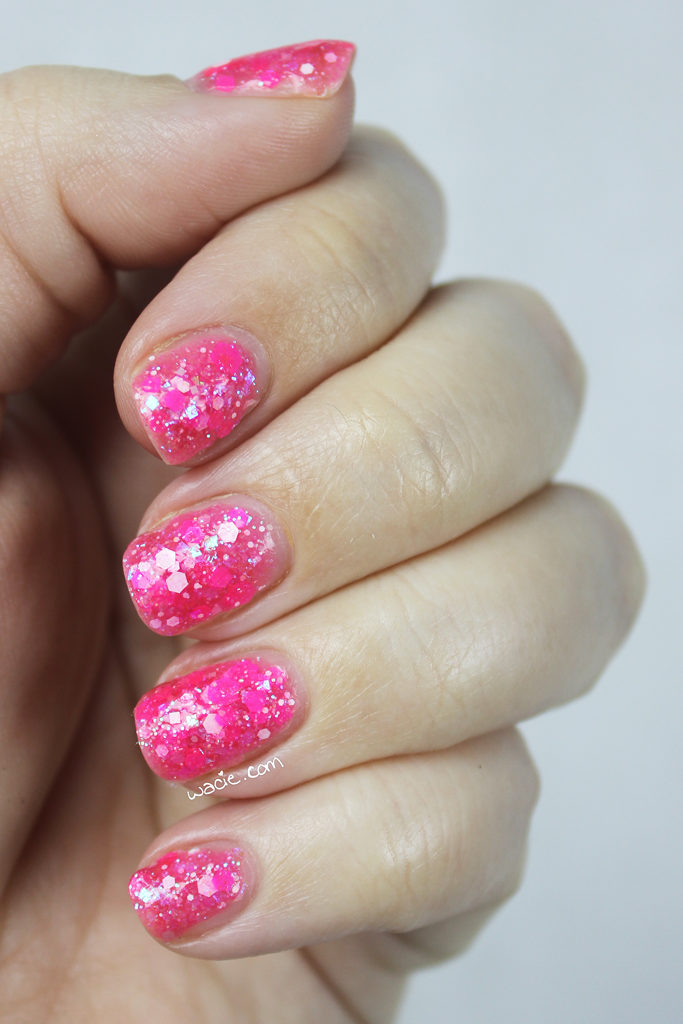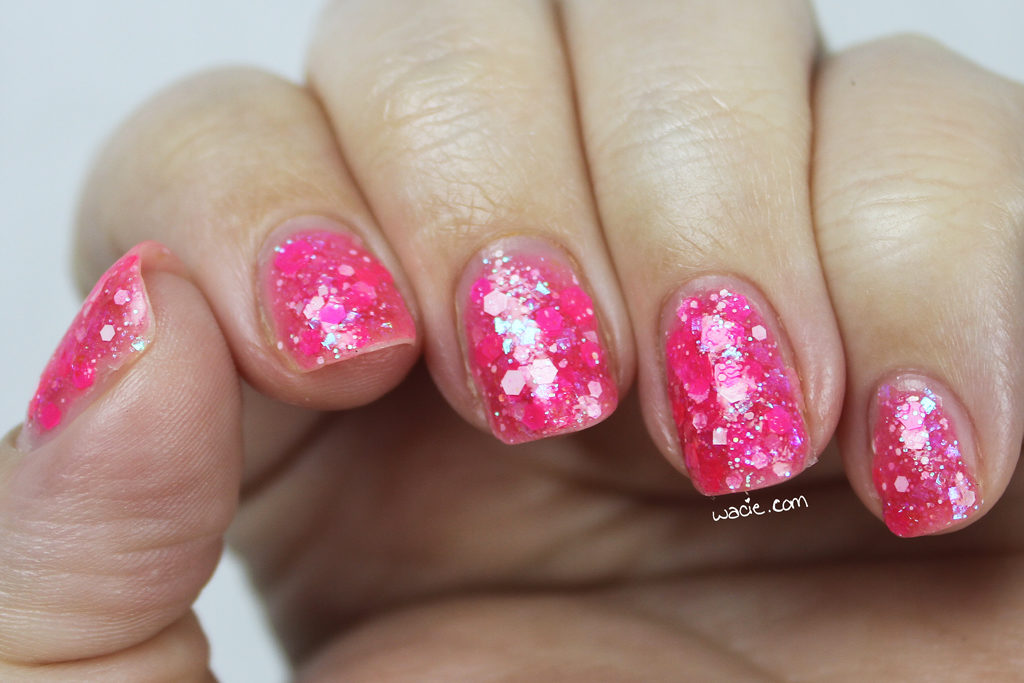 For once, I think I prefer a polish in the studio rather than in the sunlight. Direct sunlight washed out a lot of the iridescent glitters, which are the best glitters in the polish. The bright-pinkness got washed out, too.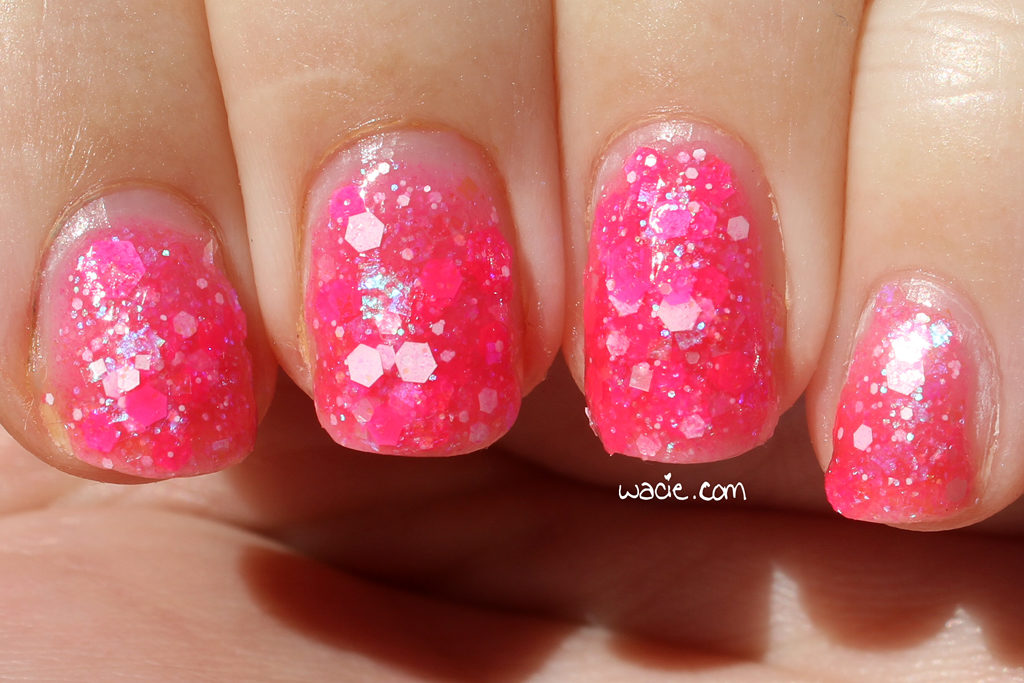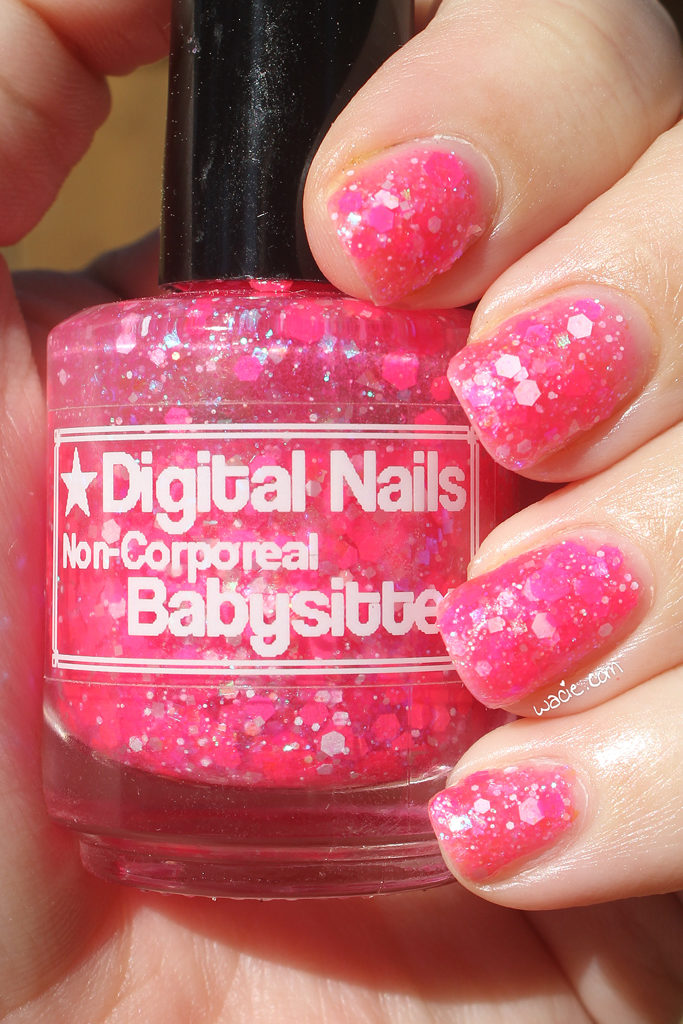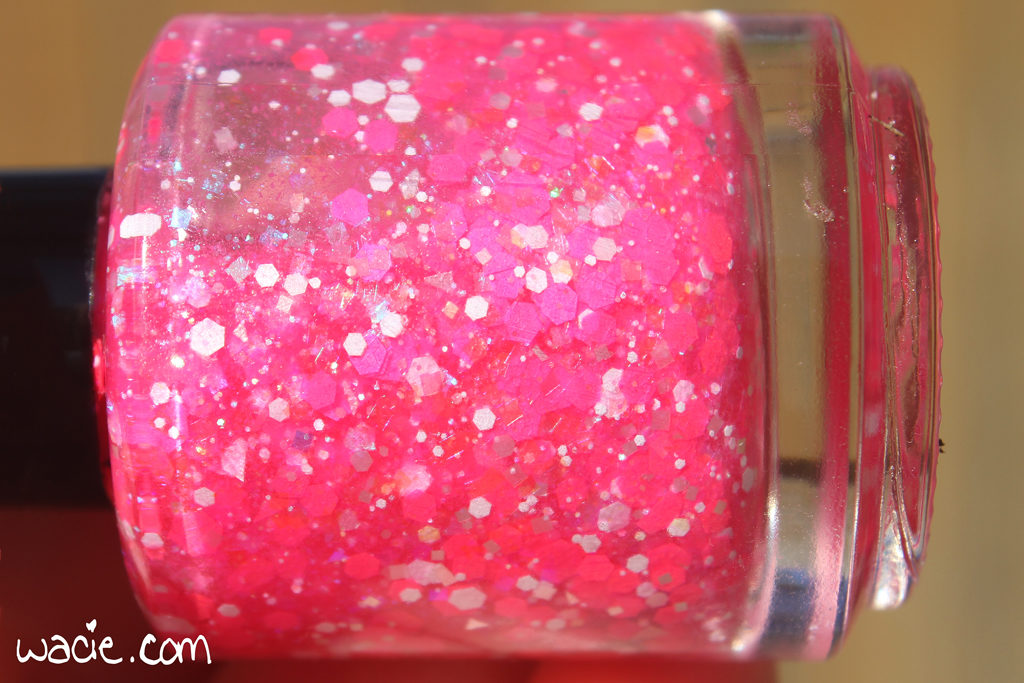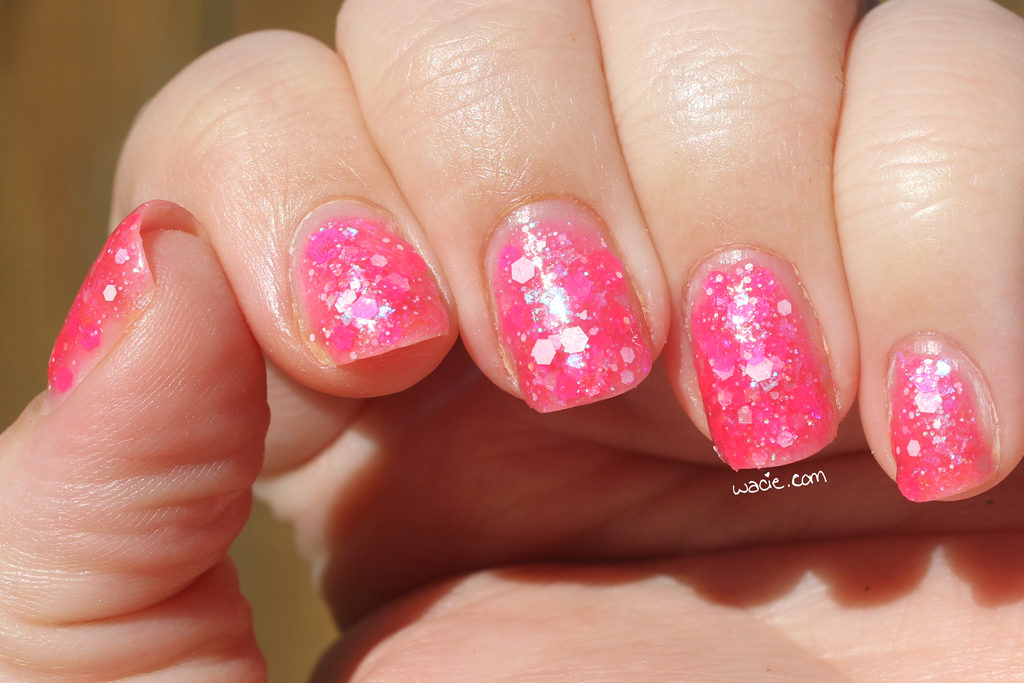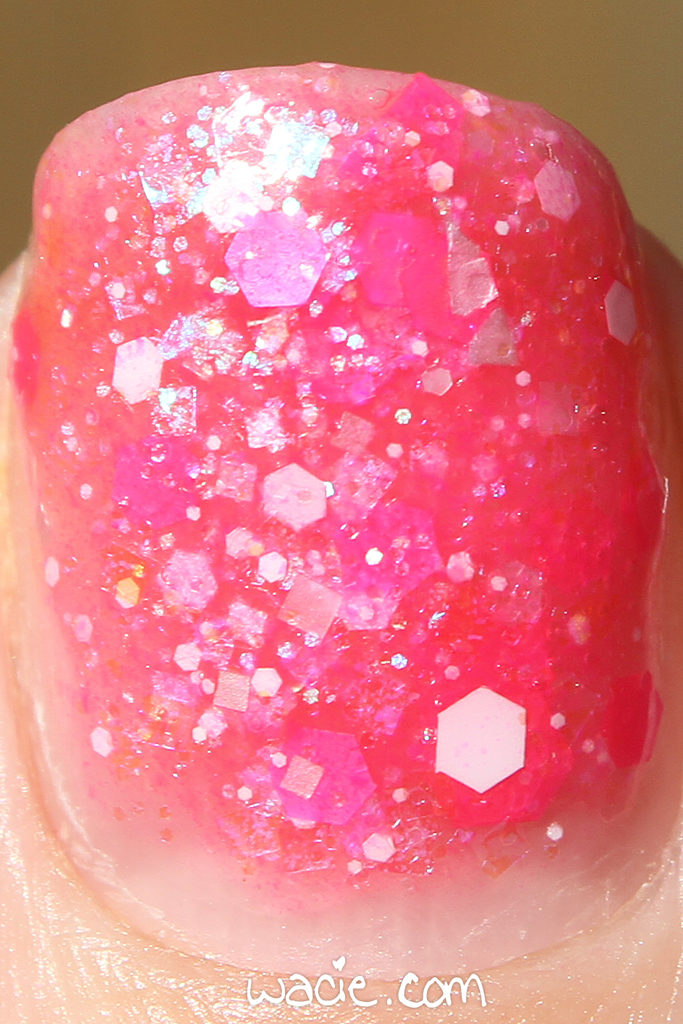 Non-Corporeal Babysitter isn't in stock, but other Digital Nails polishes are availabe in their etsy shop.
I bought this polish myself.