Happy Sunday! I'm happy to bring you today's post, because I get to show you polish from Europe! I've worn P2's Artful on the blog before, but that was ages ago, and you never got to see the polish on its own. Here's Artful at three coats with one coat of Gelous gel coat.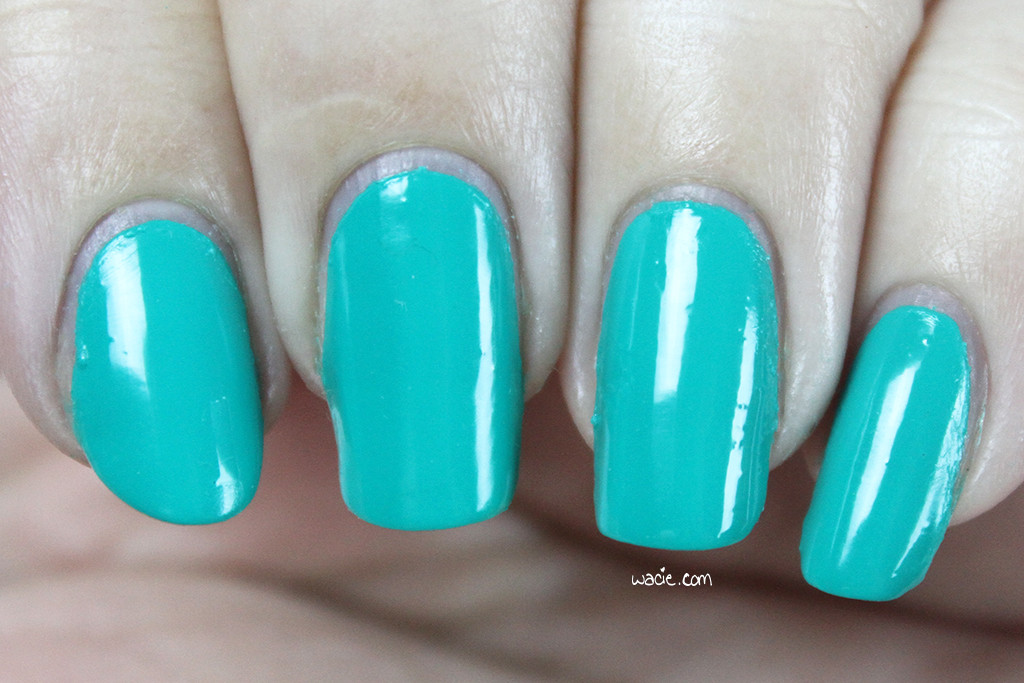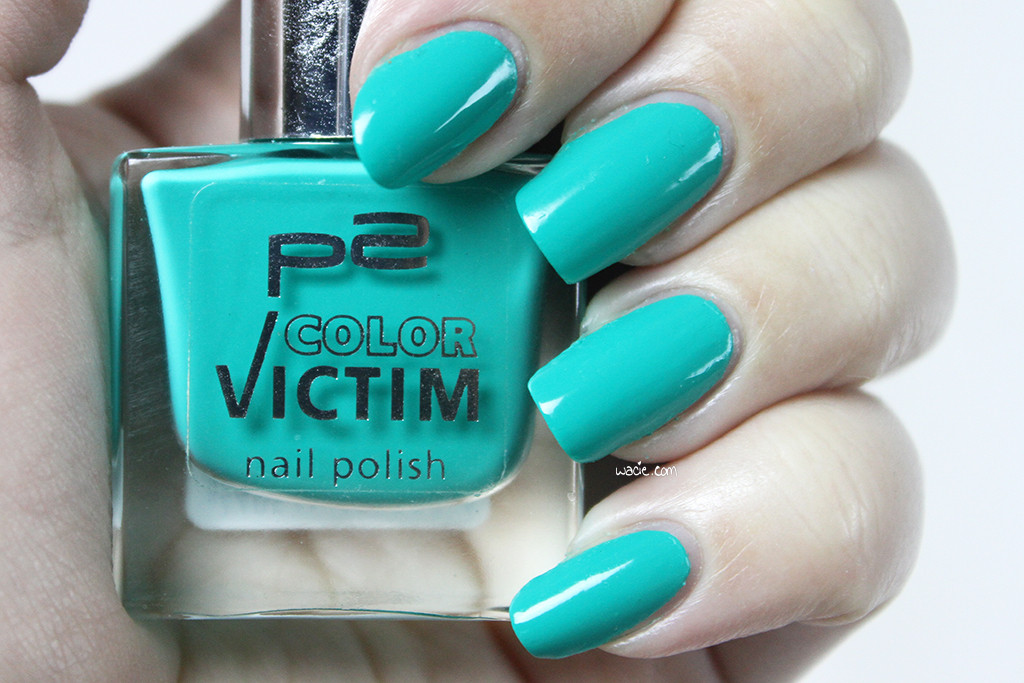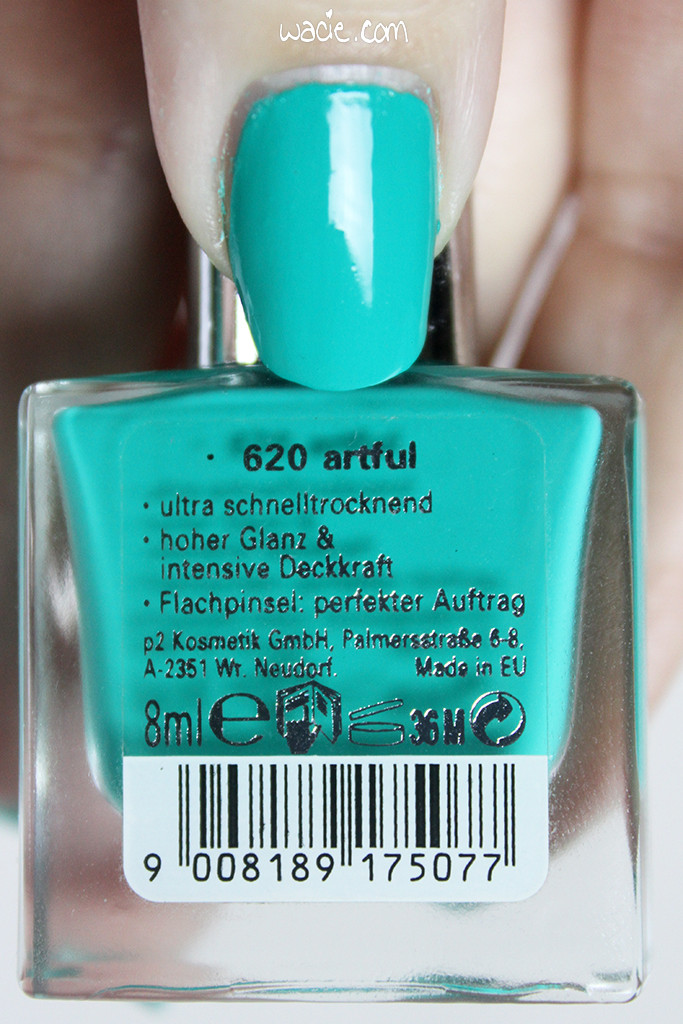 Artful is a teal creme polish. Application was easy; the polish is rich and very pigmented, giving me an almost-opaque first coat, and complete opacity in two. I remember this polish staining me the last time, so I made sure to use two coats of base coat (I use Orly Bonder) this time around. The product consistency is very good; it's very easy to control the polish with the brush. It dries quickly and with a glossy finish; I used top coat for extra shine and protection.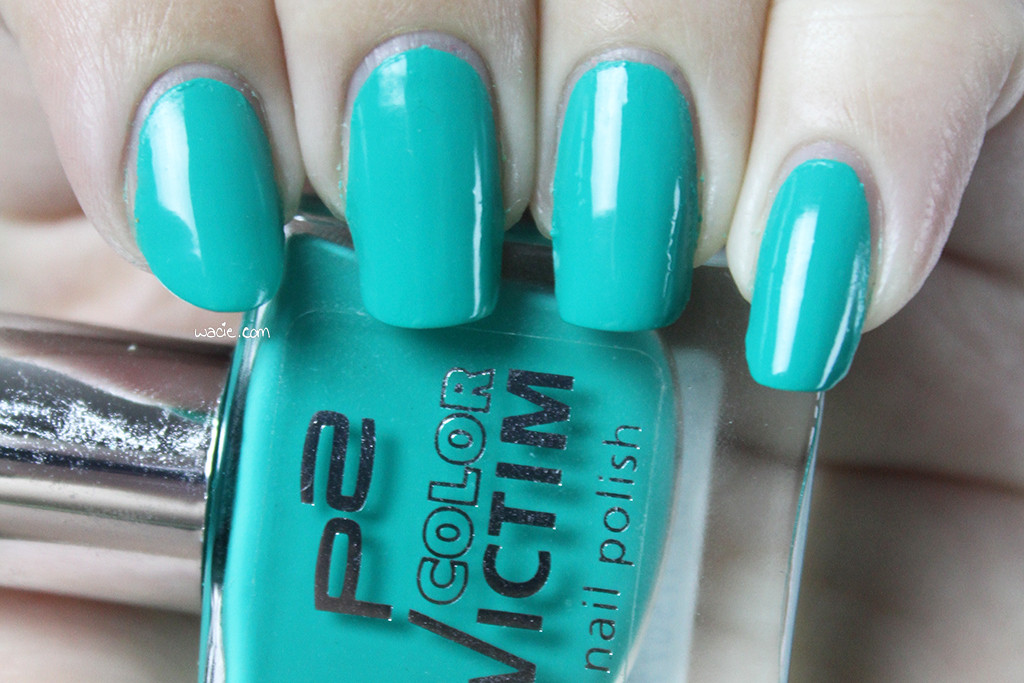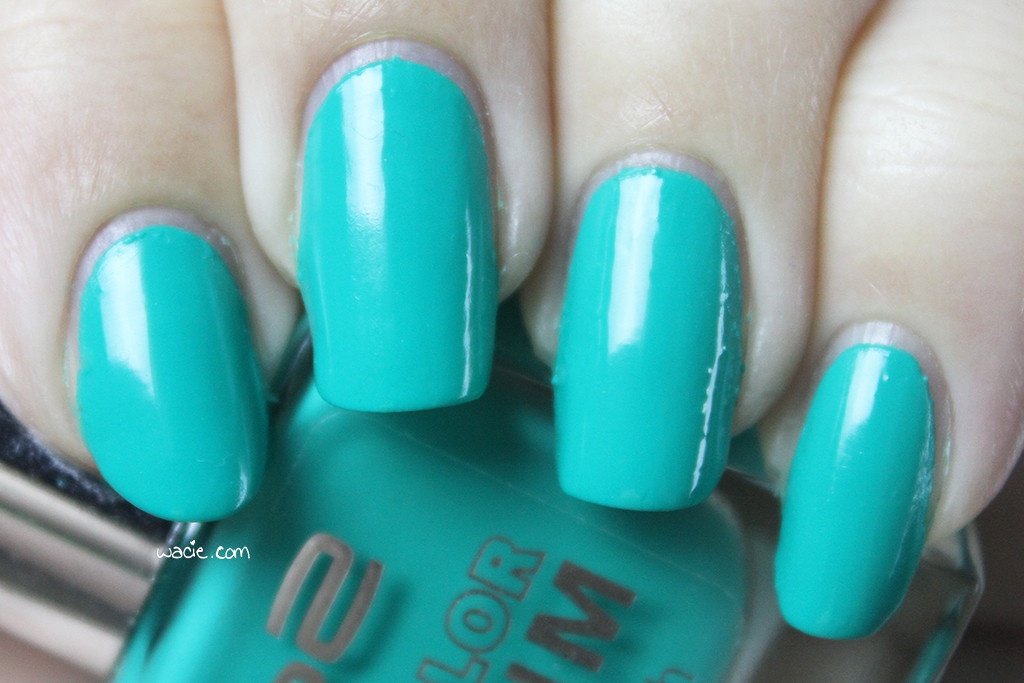 Apart from details about the polish itself, I can't tell you much else about it. The polish was sent to me by someone in Germany, so I don't know where to tell you to look for it — other than Germany, obviously — but I recommend it. I don't know if it's a 3-free formula, or if the EU even has such a thing, but that doesn't bother me much. Both the color and the formula are so rich and vibrant that I really wish I could get them more easily. The shade itself isn't hugely special, but I love using polish from another country, and maybe it's a good thing it's not so widely found in the US; I probably wouldn't like it so much.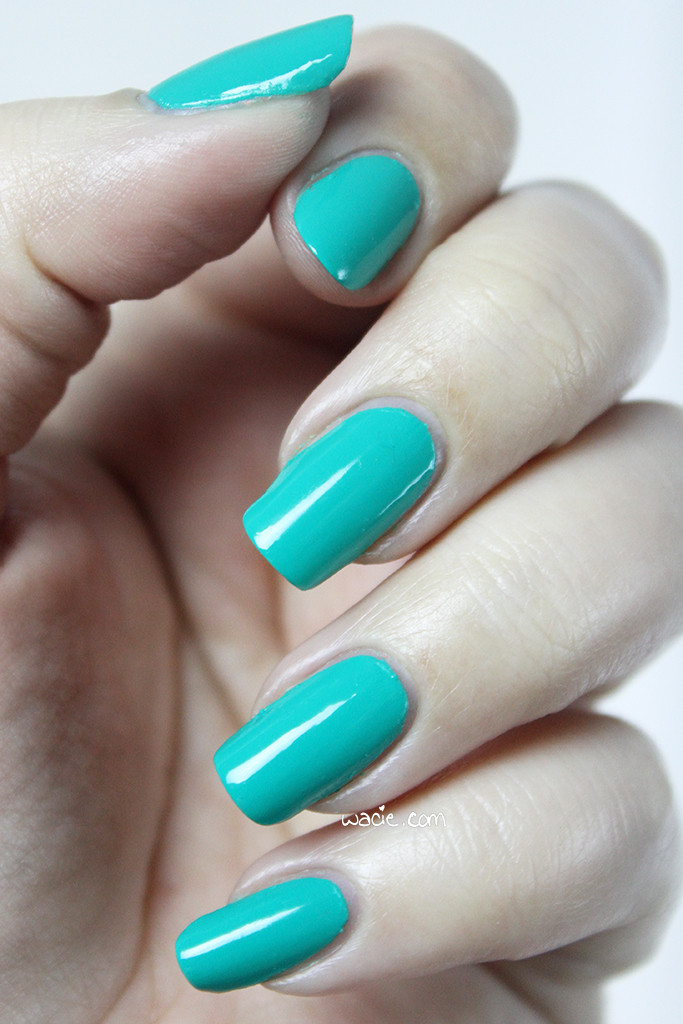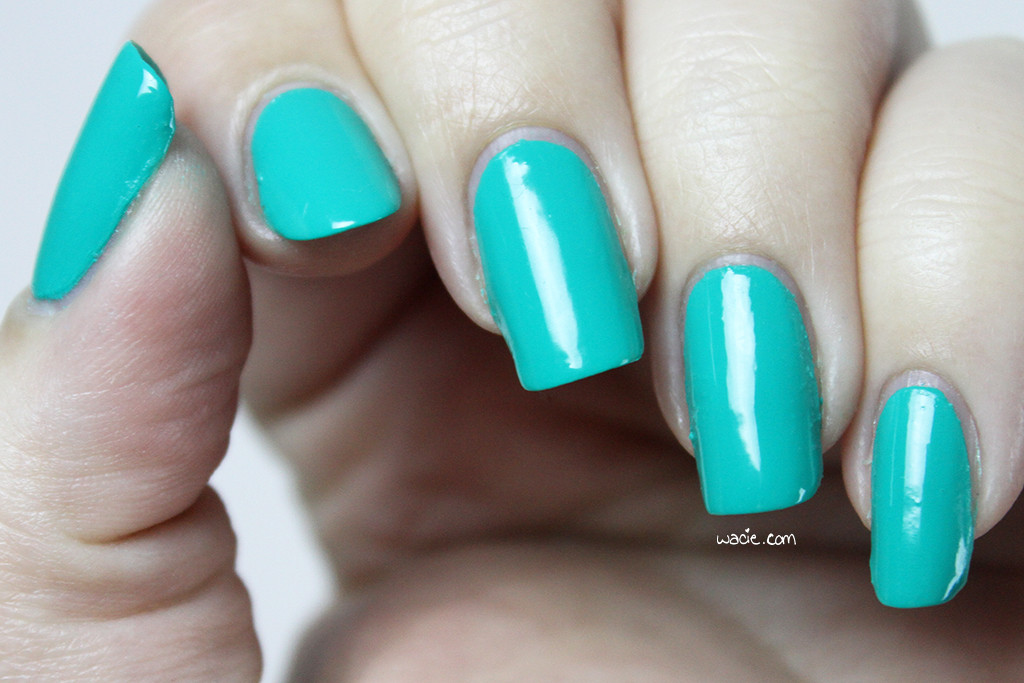 Both indoors in the studio and outside in cloudy lighting, this polish looks a lot more turquoise than it does in real life. In real life, it's darker and greener. Also, my cuticles got a bit stained anyway, despite my best efforts, but that tends to happen with blues and greens in general. Also, and this is likely why, I got stuck trying to clean my cuticles up with non-acetone polish remover, because it was the only thing I had in the house. It didn't work well at all; the polish didn't come off, it made my brush feel dry and brittle, and it has this weird cherry cough drop smell. If you see any spots that look bubbly or bumpy around the edges, that's totally not the polish's fault.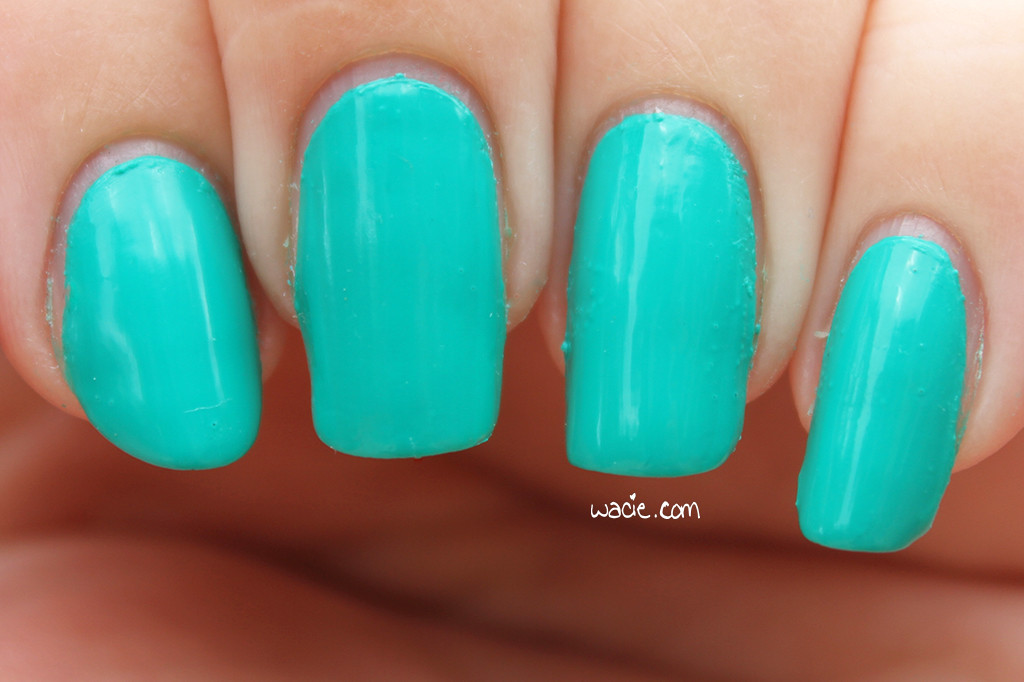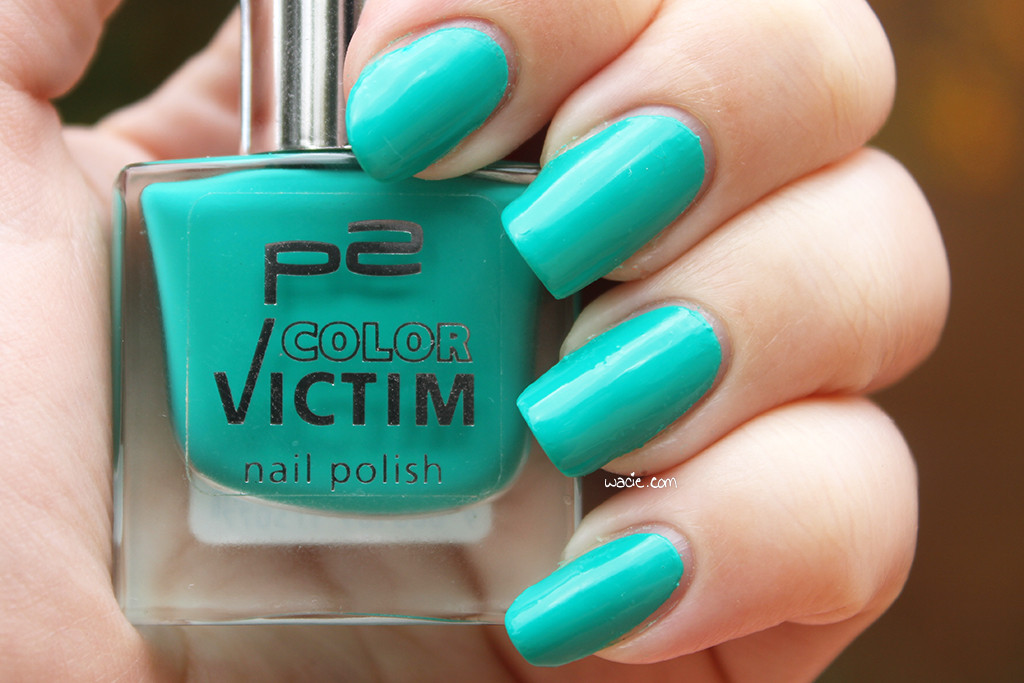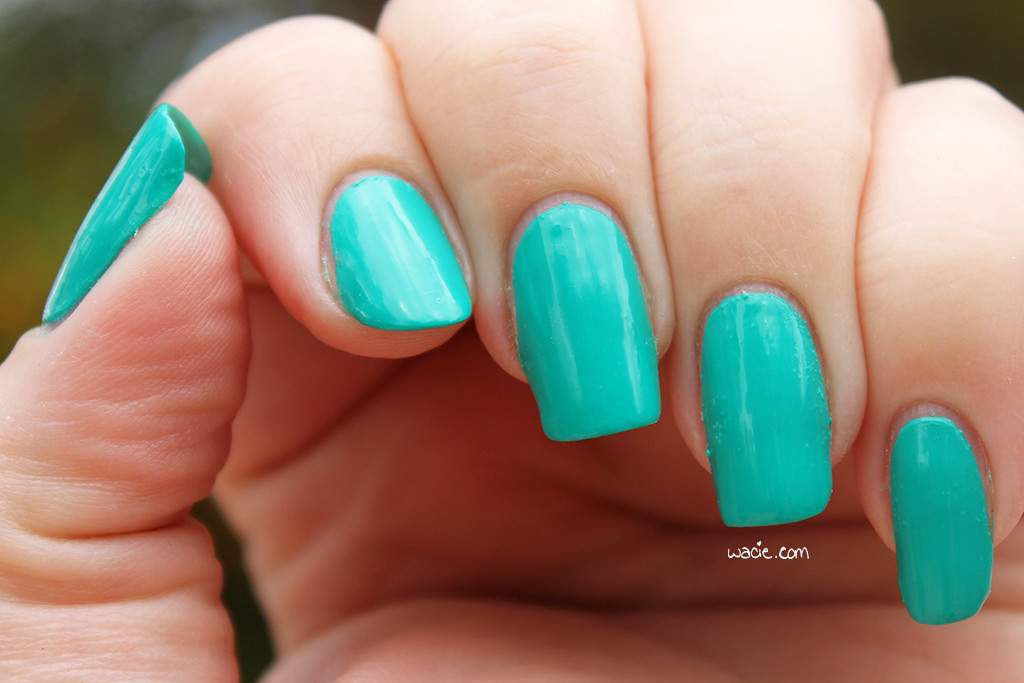 Artful and other P2 polishes have to be available somewhere. If I knew, I'd tell you.
This polish was a gift. It was not sent for review or consideration.