Swatch Sunday time! I love this swatch. This is Sonia Kashuk's Two Cent, and it's probably the prettiest copper polish I've ever worn. I'm wearing it here at three coats with Seche Vite.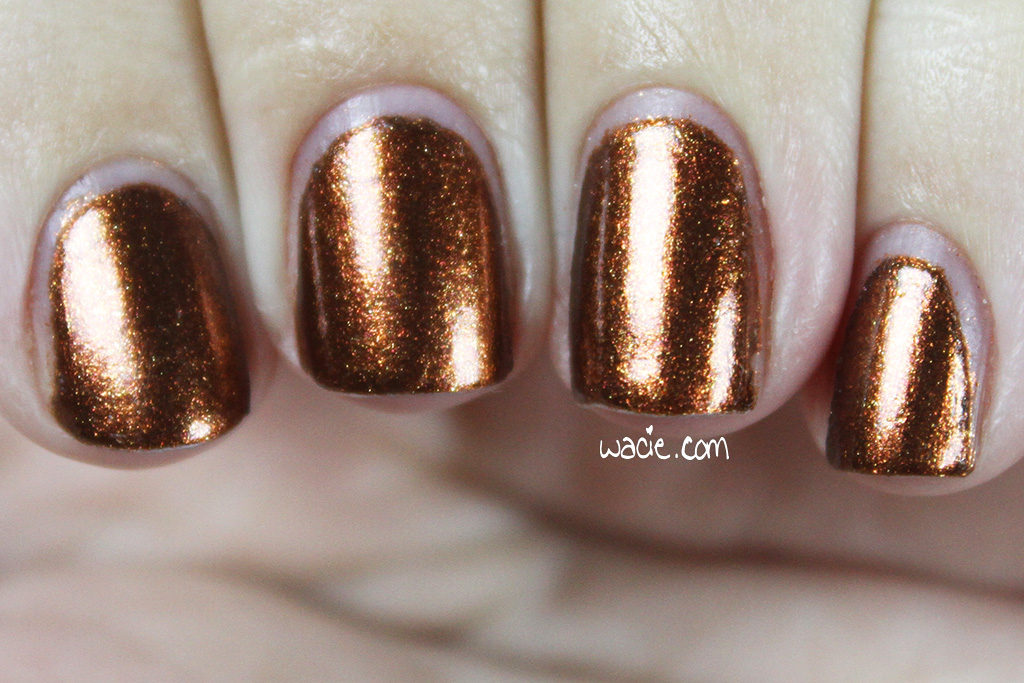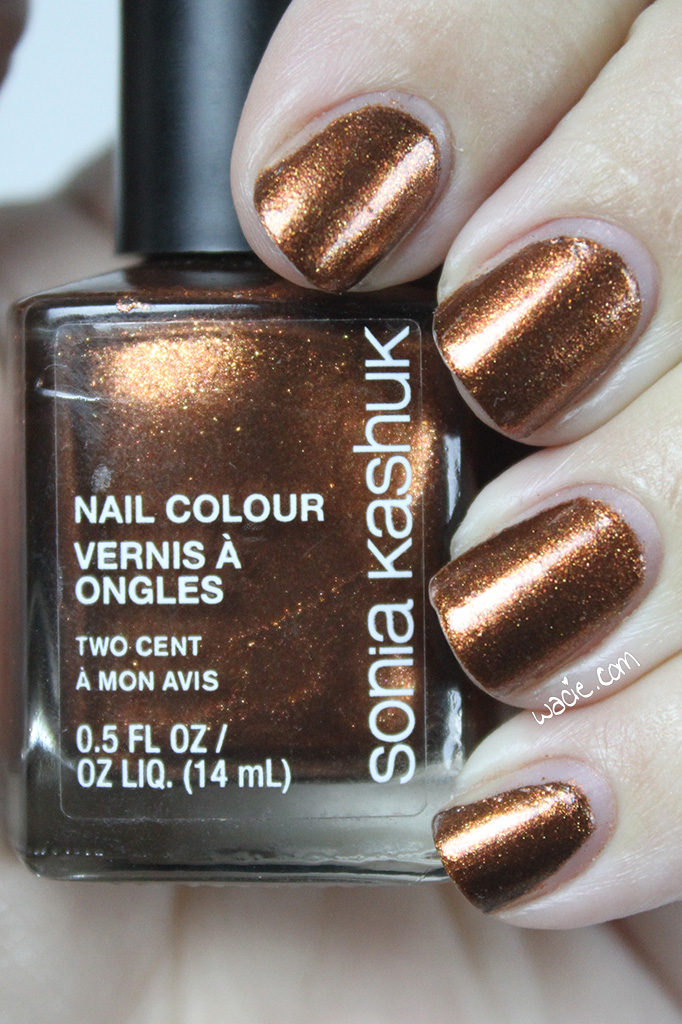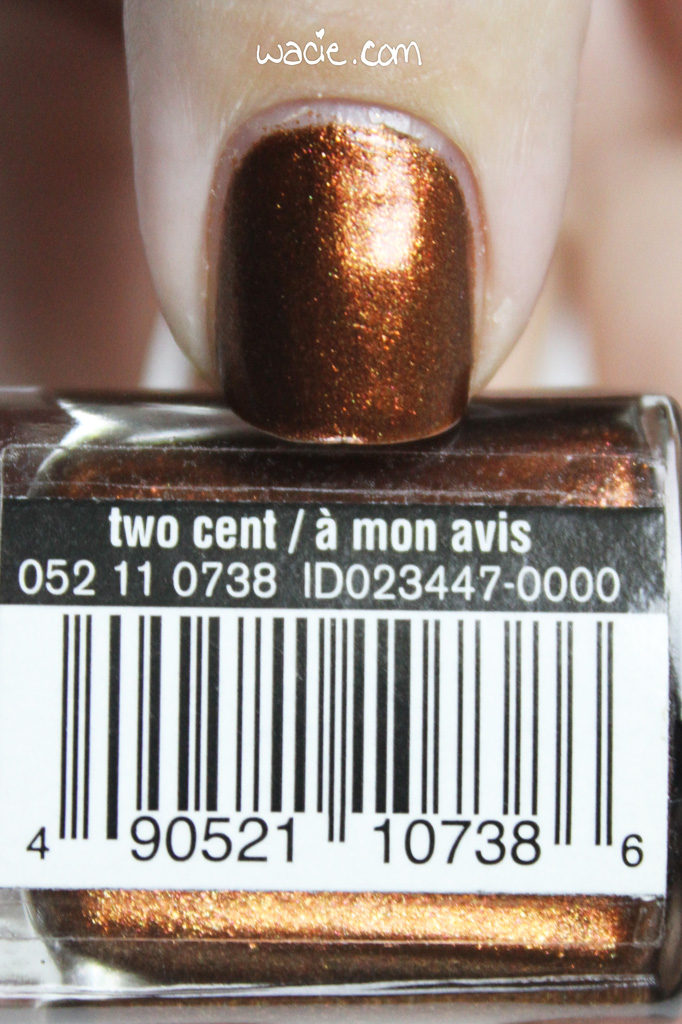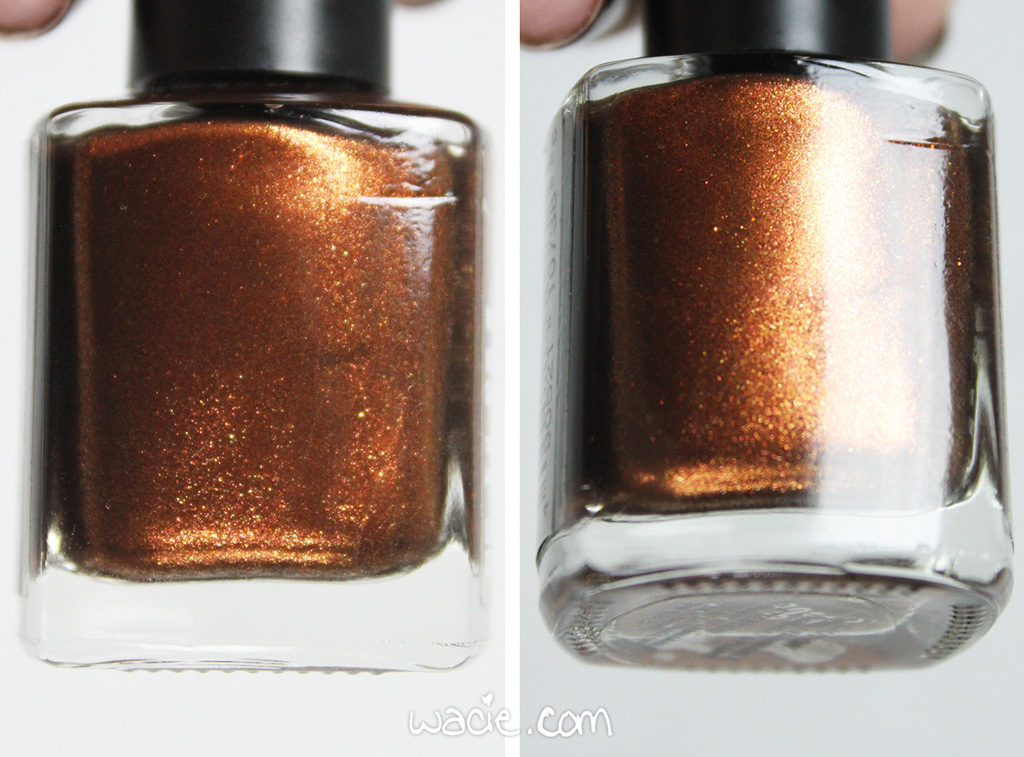 Two Cent is a shimmery golden copper brown polish. Application was good; the product consistency is a little on the thin side, but was still easy to work with. The first coat went on a bit light; the nail was covered, though the coverage was streaky. Additional coats were necessary to even it out. It dried quickly and with a smooth, glossy finish. I still used top coat for extra shine and protection.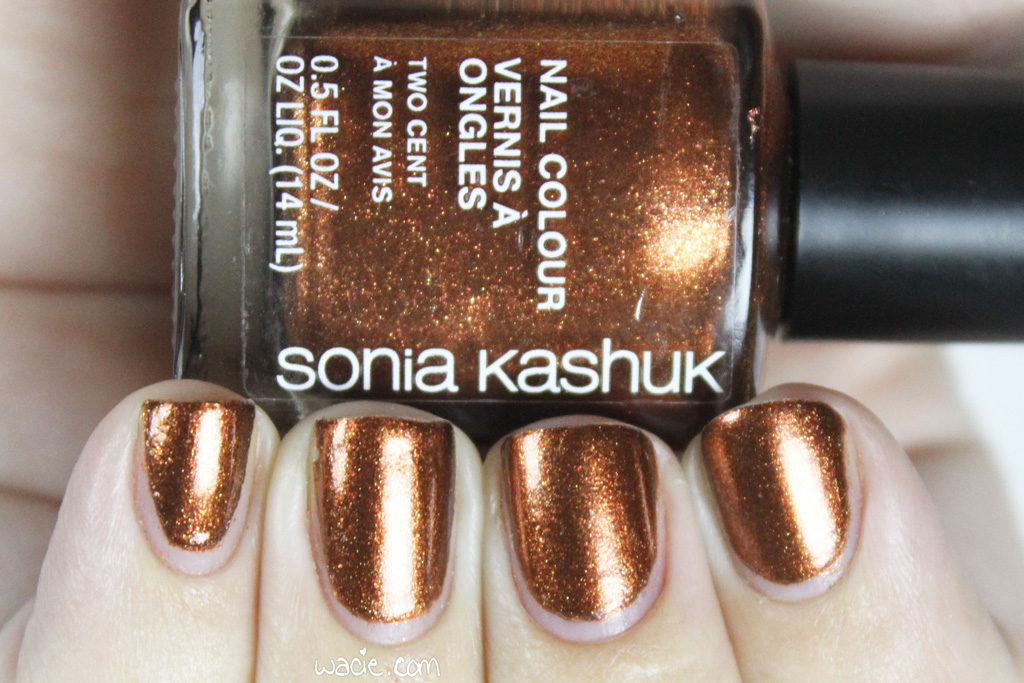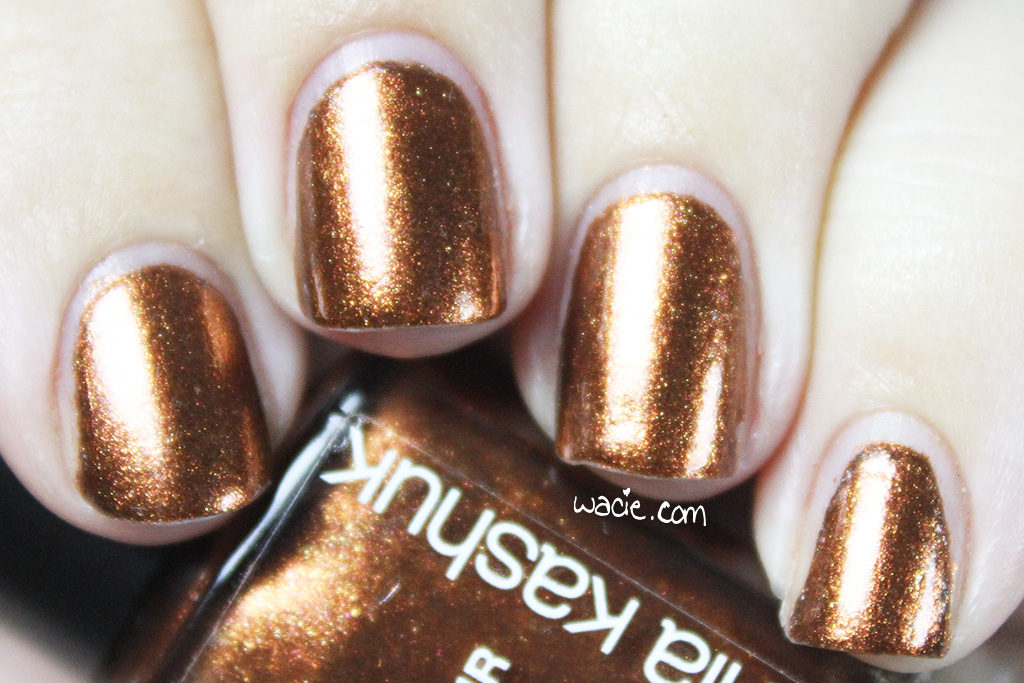 I love how shimmery this is. It's such a warm and dimensional shade. When you look really closely, you can see all the different colors that make up the big-picture shade; there's red, gold, copper, and brown, and that's just to begin with. I've always loved these warm copper shades; it was always one of my favorite lipstick shades when I was growing up, and wearing it on my nails now is pretty cool.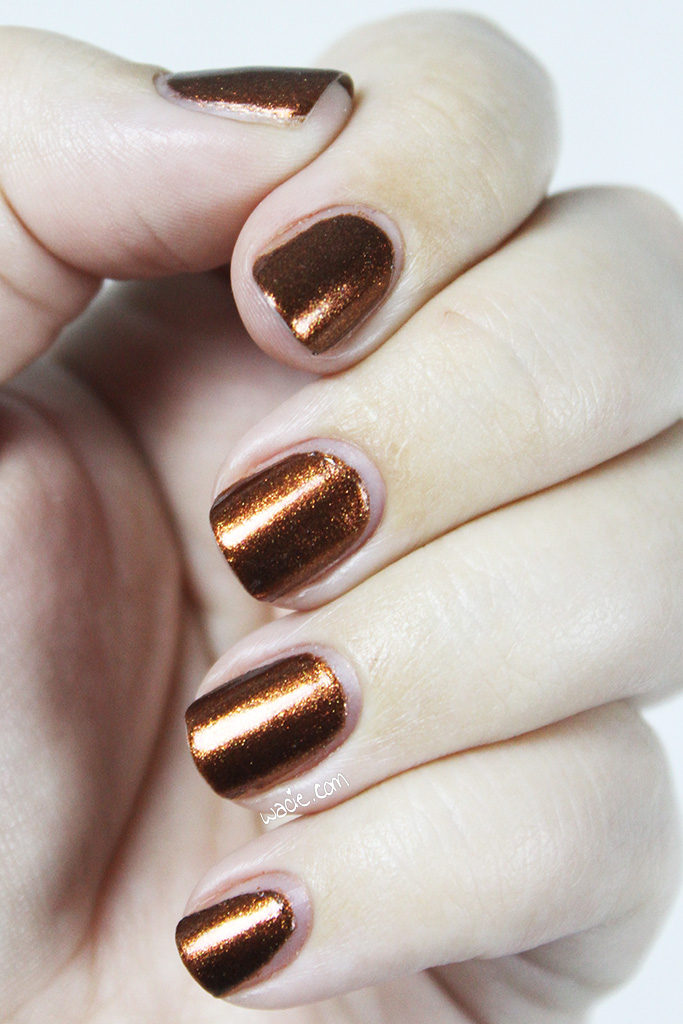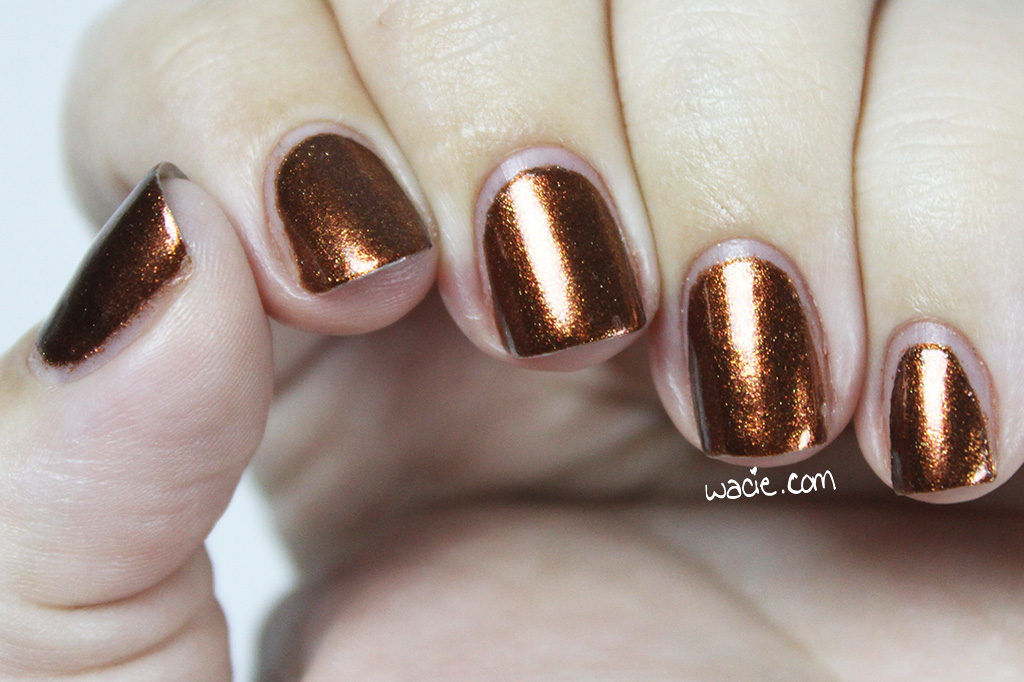 In the sun, the colors warm up big-time. In the studio, it looks way more brown than copper, but in direct sunlight, it looks like liquid pennies.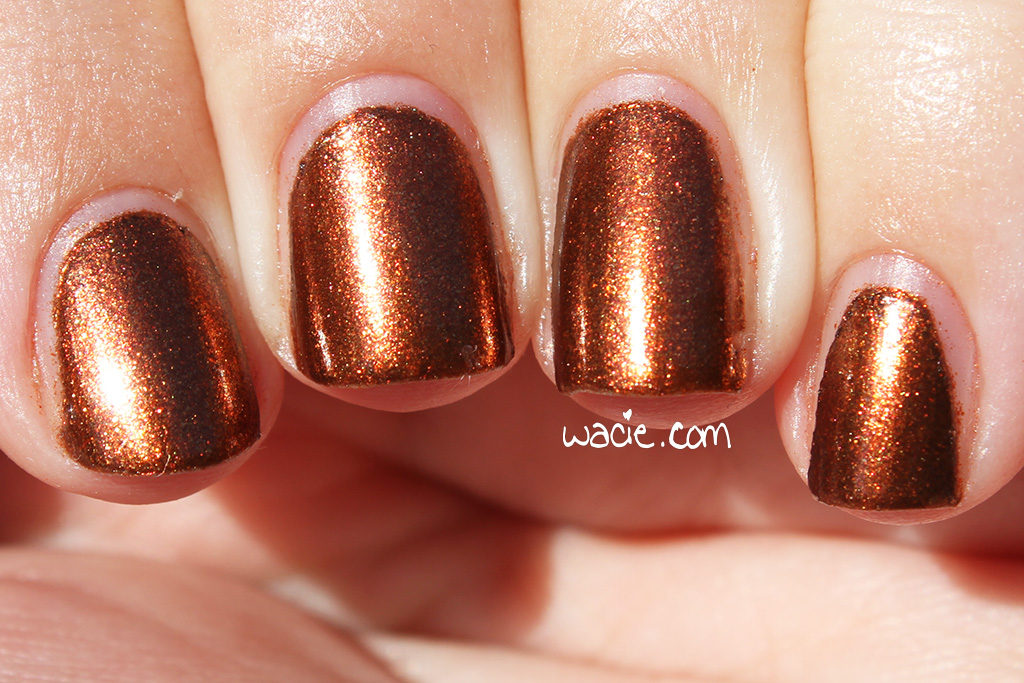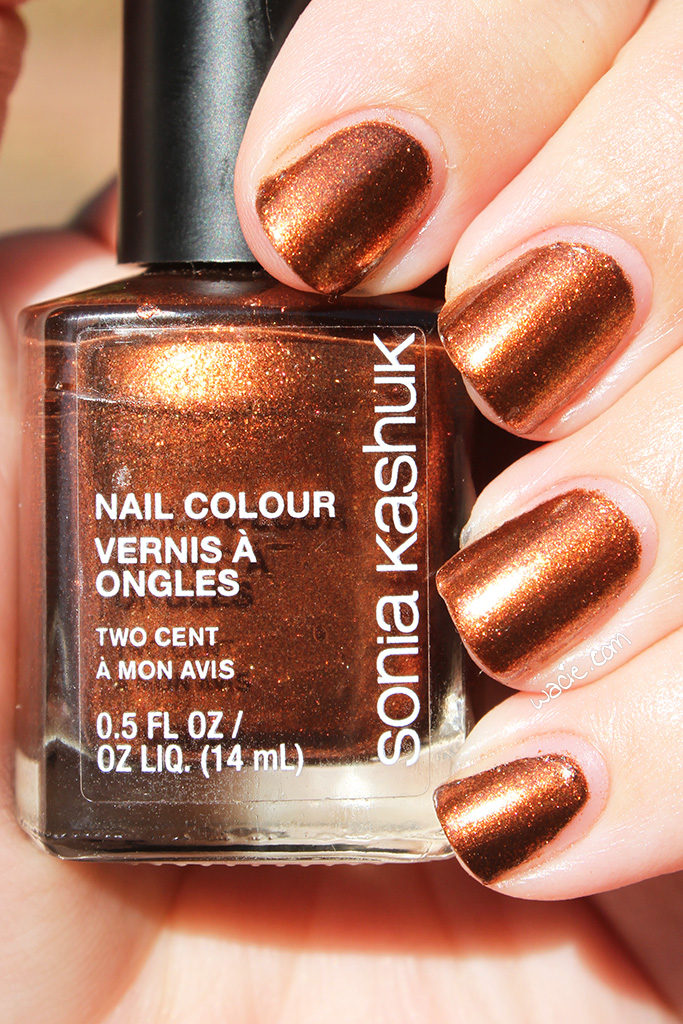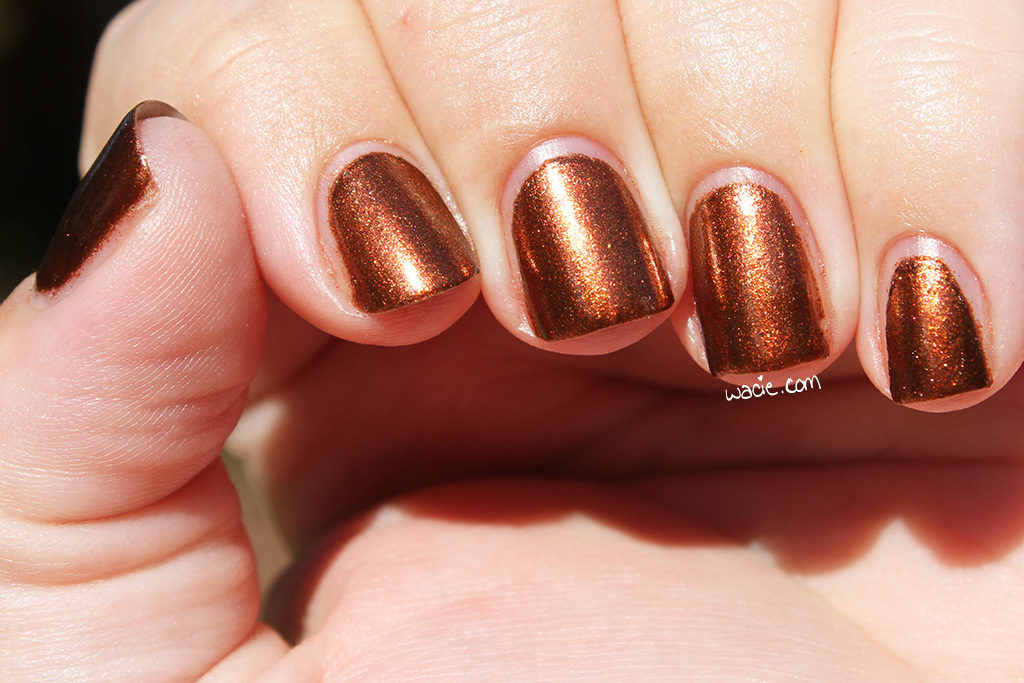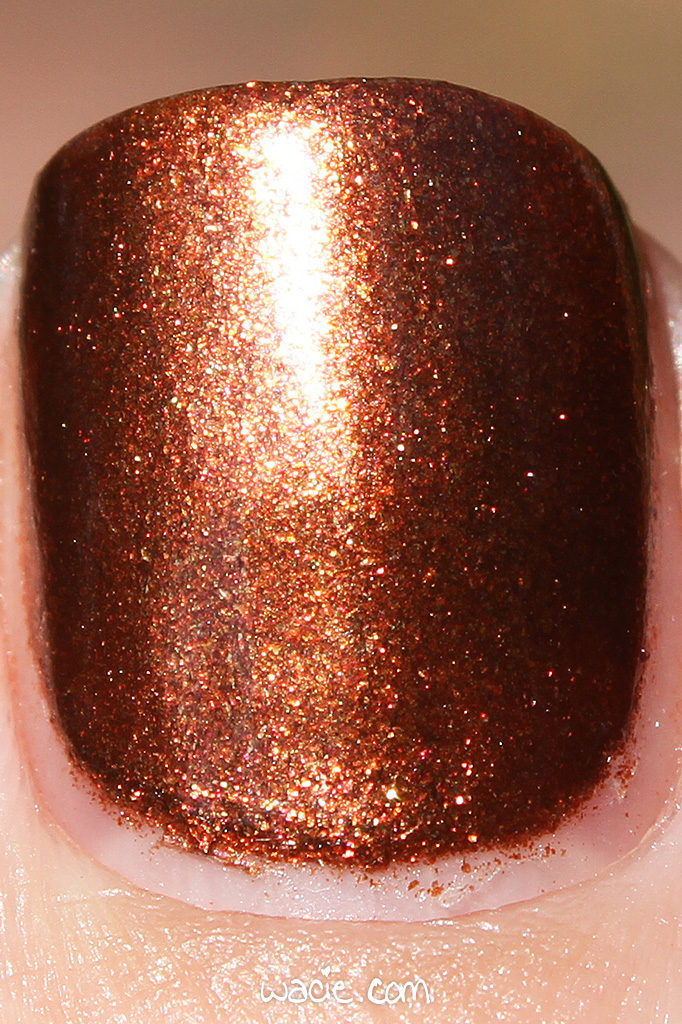 Two Cent appears to have been discontinued; other Sonia Kashuk polishes are available at Target.
I bought this polish myself.