Welcome back! I had swatches to show you this weekend, and I had this fantasy that I could write and promote two blog posts while also cleaning my house for my birthday party, attending my birthday party, and then cleaning up after my birthday party. I will be getting you the swatches this weekend, at least. If you missed my birthday manicure on Instagram, you should check it out. I'm pretty happy with how it turned out, even if it's a little more Christmas than I wanted it to be. Anyway, Monday's here again, and here's a new mani! This is Julep's Alexandra, mattified, with a shiny dollop of Lynnderella's Golden Lining.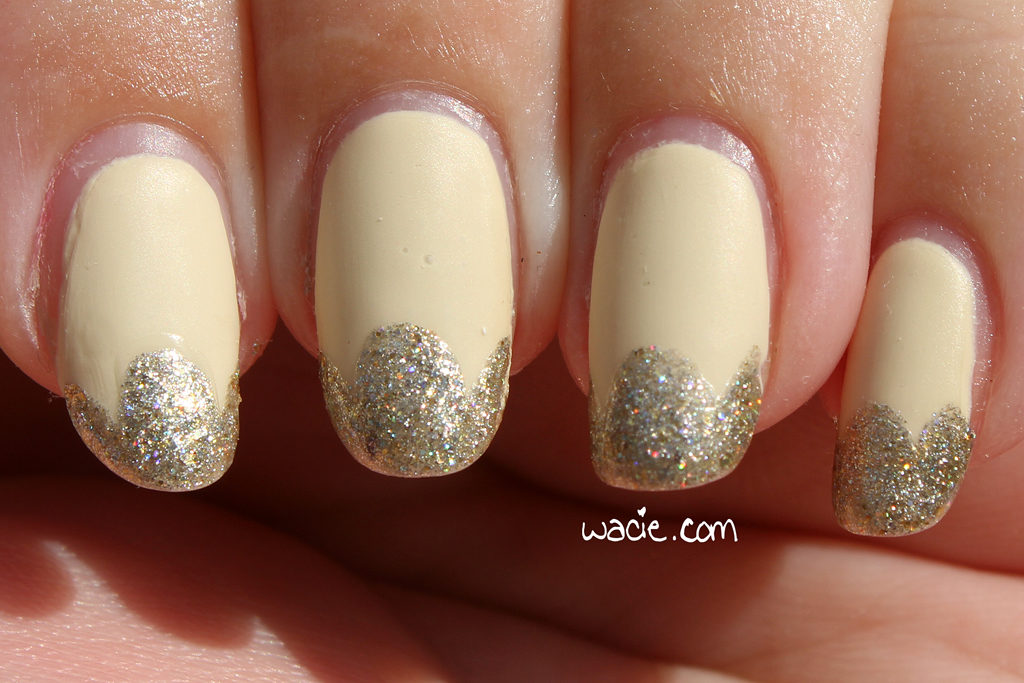 I don't often like the look of matte nails. I like them on other people, of course, but I always feel like I'm sucking the life out of the polish when I mattify it. Alexandra, though, looks amazing mattified. The pale almond is great on its own, but it's even more stylish with the matte finish.
I didn't like Golden Lining mattified, so I used an extra bit of top coat over the — I don't know what to call this shape. Ruffles? Dollops? Scoops? — to make the glitter sparkle. It's still not as shiny as I hoped it would be, like the contrast between the matte creme and the shiny glitter isn't as dramatic as I imagined it would be, but I still rather like it. Golden Lining is a beautiful polish and it pairs wonderfully with Alexandra. I'm probably going to use it again this weekend.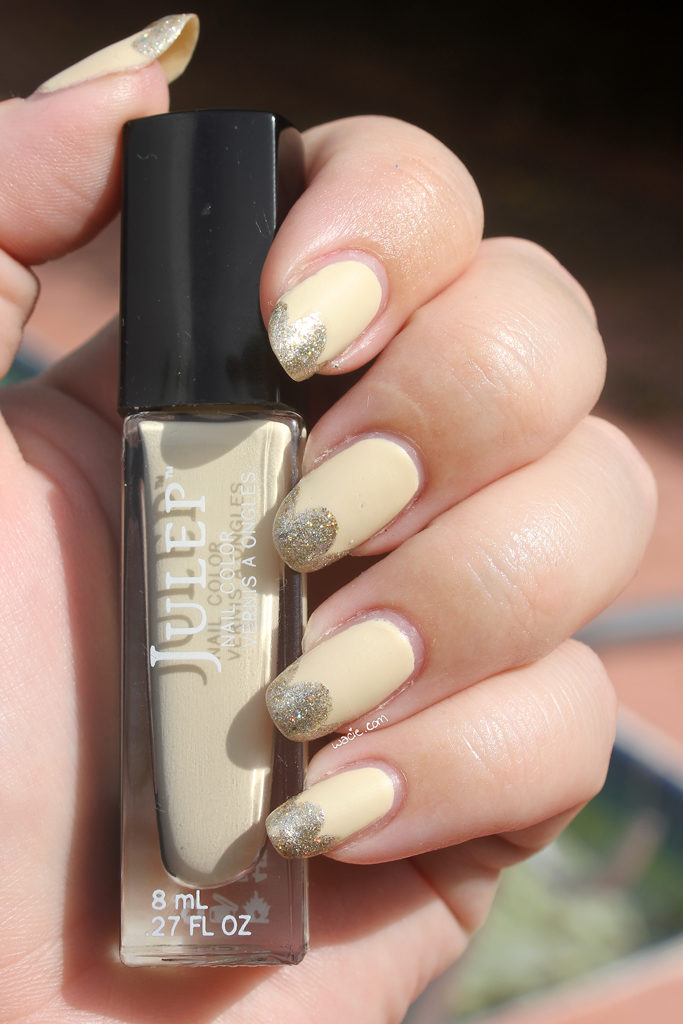 I can't find Alexandra on the Julep site, so it might be discontinued. Golden Lining may also be discontinued, I don't see it on the Lynnderella site. I also used Essie's mattifying top coat and Seche Vite.
I bought all of these products myself.