Welcome back to Manicure Monday! Full disclosure, I'm not super happy with these photos, but because I love how this marble turned out, I'm posting it. It's been raining here for a week straight, and even though I was in the middle of washing dishes, I had to take advantage of a brief moment of sunshine. My nails are wet and flat here, the tips of the nails are all chewed up-looking because I didn't do a great job trimming, but I'm happy enough with the result to post it. My polishes are Enchanted Polish's October 2014 and Blue-Eyed Girl Lacquer's Niagara Sunrise.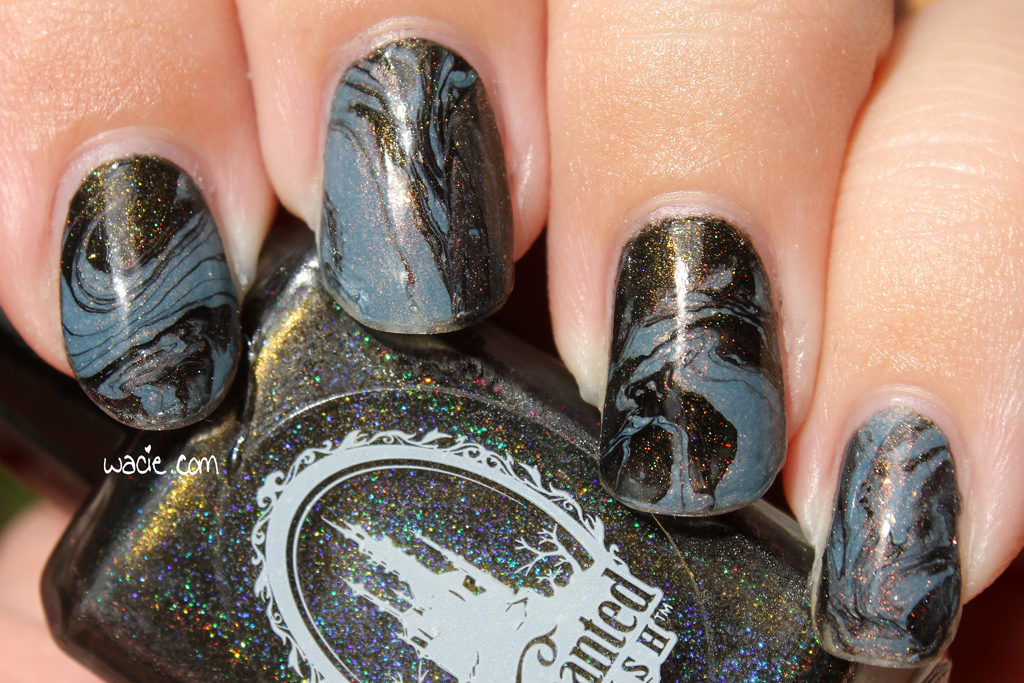 I paired these two because they both have a strong and warm shimmer that complements the other. October 2014 has this lovely olive shift, where Niagara Sunrise's is a soft but fiery orange. October 2014 also benefits from being a holo. These two have so much dimension on their own, and some of that gets lost in this marble, but I'm happy with how it turned out.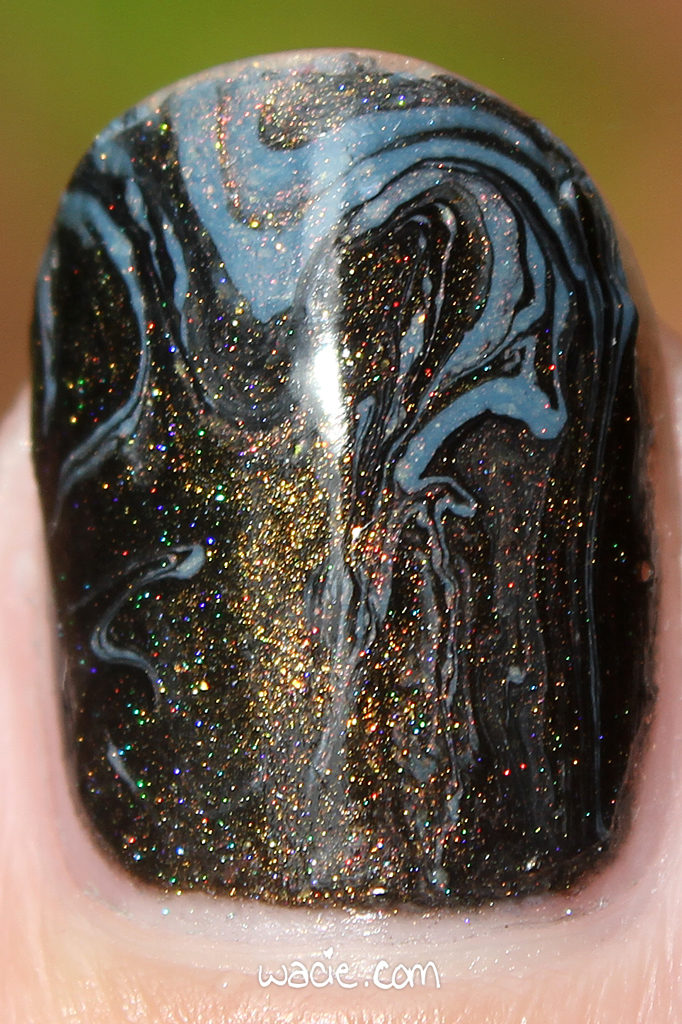 I did a dry marble for this. I poured a thin stripe of each polish onto a Ziploc bag, marbled them together with a dotting tool, then let it dry overnight. I tweaked the drip marble method a bit; as cool as drip marbles are, I feel like marbling it with a tool gives me more control over the way the colors mix. By the time I've gotten what I want with a drip marble, the colors are so blended together I can't tell them apart.
Enchanted Polishes are sold on their website. Blue-Eyed Girl Lacquers are sold in their online store.
I bought these polishes myself.