Happy Monday, reader! I've been in the mood for nail art, so here's some nail art! And really I mean that I finally remembered to buy some sponges so I can do some gradients. I've missed them! For this look, I used Blue-Eyed Girl Lacquer's Thrill Me to the Marrow (pale pink) and Robo-Aggression (gray), Pepper Pot Polish's The Big Fuzz (peach), and Elevation Polish's Sample JY #26 (glitter).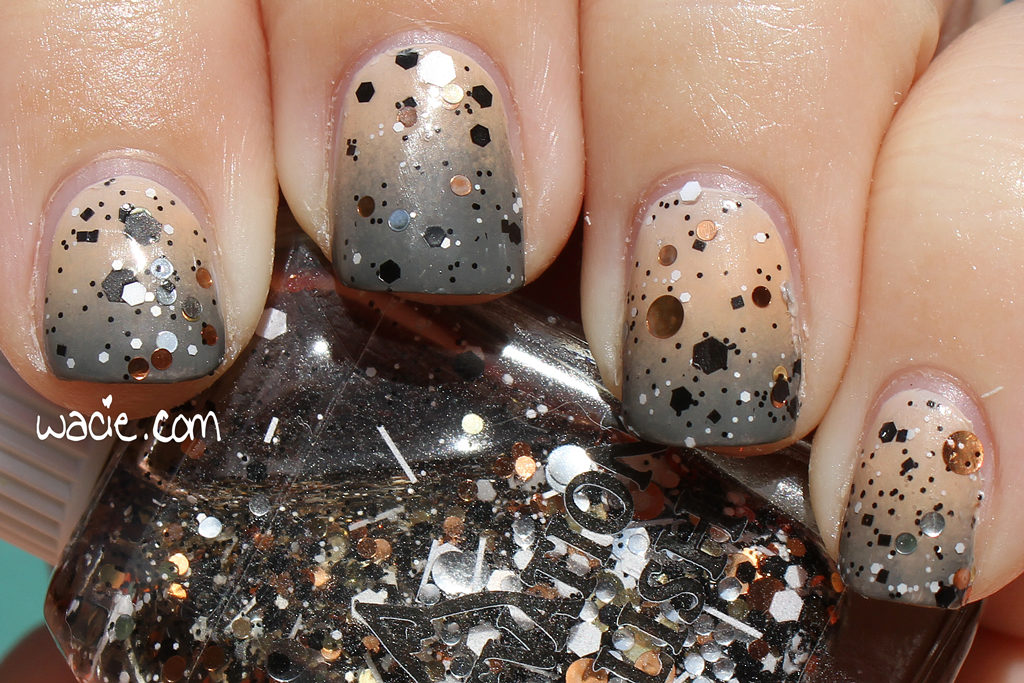 For the gradient, I put down two coats of Thrill Me to the Marrow, then started a three-color gradient, only my nails are too short for three colors to really show up. You can see there's a faint bit of coolness at the bottom near the cuticle that immediately fades into warmth from The Big Fuzz. In a way, it actually turned into something cool, but I'm still a little sad it didn't get more visibility. The Big Fuzz and Robo-Aggression worked pretty well here; the peach was a little on the sheer side and I worried about how well it would show up, but it did the job. Robo-Aggression is a gray creme rockstar.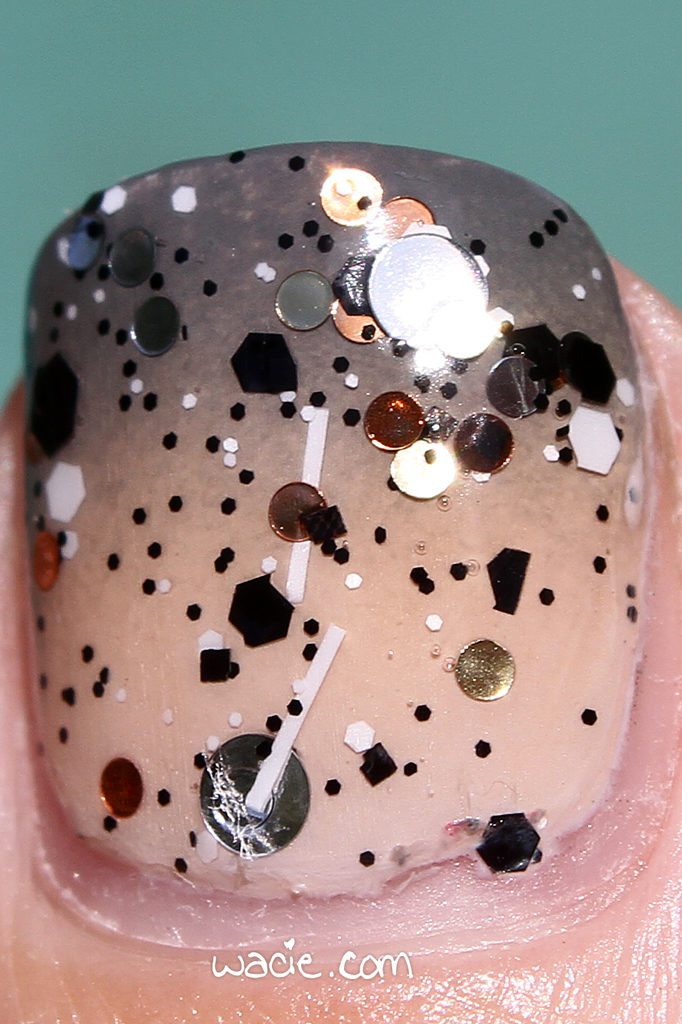 Sample JY #26 is the main polish I wanted to use, and it's a pretty typical Elevation topper. I'm a huge fan of the metallic round glitters they use; they remind me of coins. The polish has three different colors of them: gold, silver, and copper, as well as black and white hexes and squares. It's the perfect topper for this gradient.
The BEGL shop is still on hiatus, but plans to return soon. The Big Fuzz was an Indie Shop Atlanta exclusive; other Pepper Pot Polishes can be found in their etsy shop. Sample JY #26 was a prototype; other Elevation polishes are available in their online shop.
I bought these polishes myself.