Hello, reader! I'm excited to bring you this week's Swatch Sunday. I'm wearing a new-to-me brand called Smitten Polish! I'm also wearing my one and only Hella Holo Customs polish. It's so pink and perfect I could die. This is One Heart; I'm wearing three coats with one coat of Seche Vite top coat. All photos were taken in direct sunlight.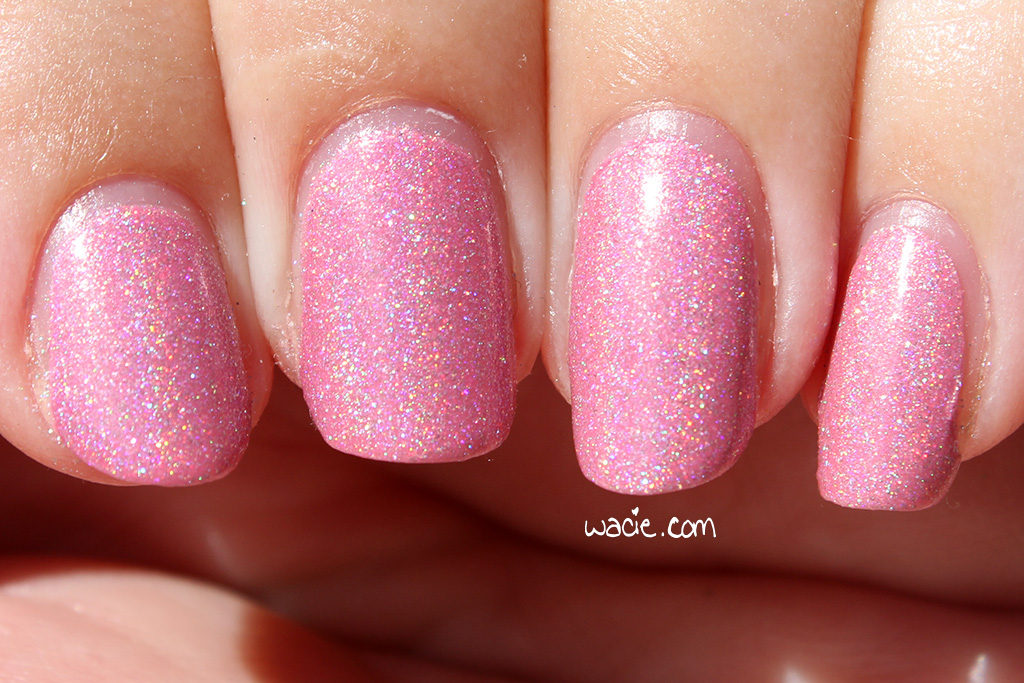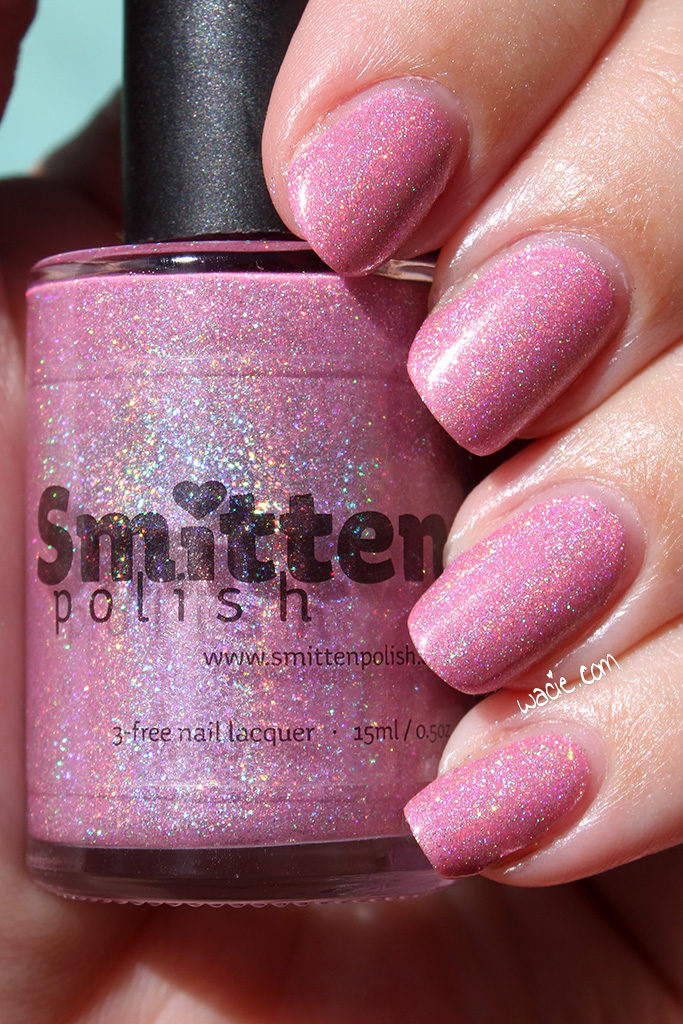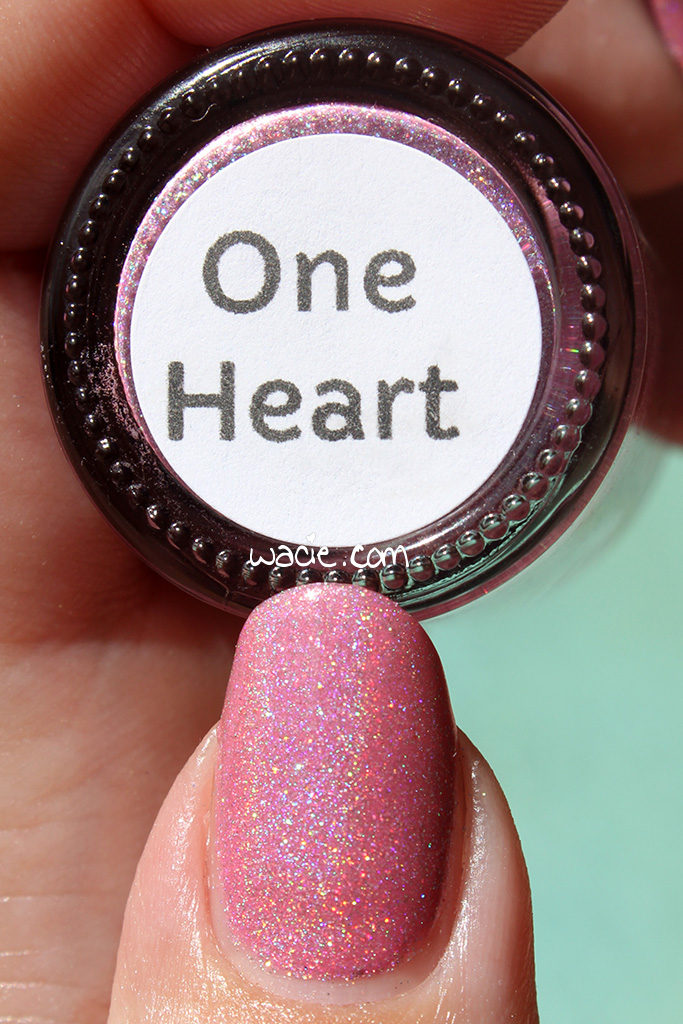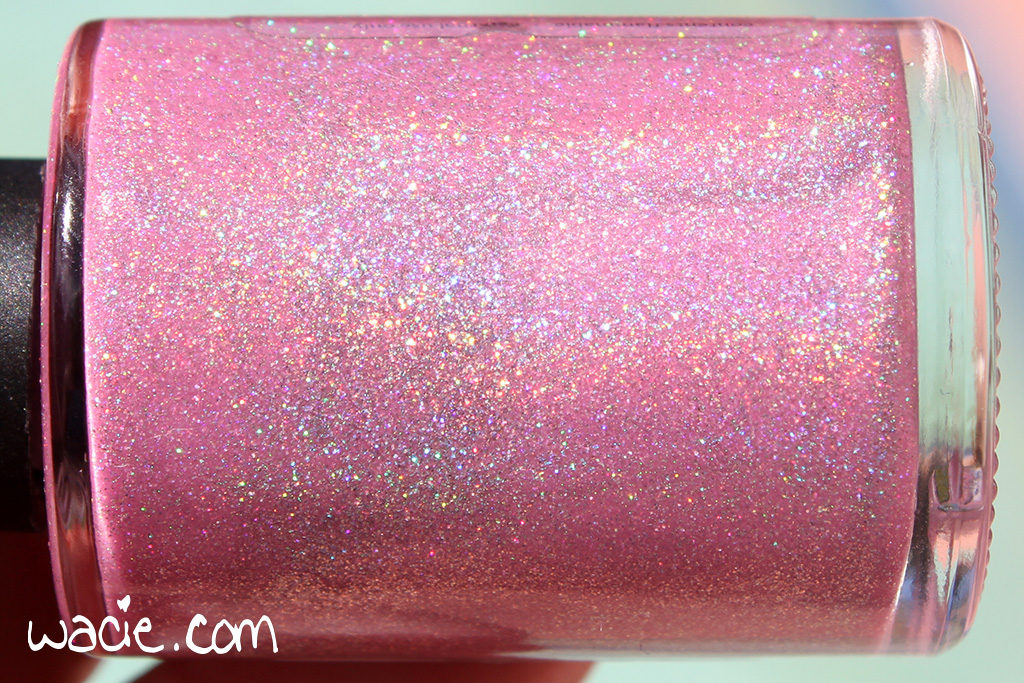 One Heart is a pink holo with some extra silver glitters. Application was good; the product consistency is very smooth, and the coverage is fantastic, giving me a nearly-opaque first coat. I had no issues with it! It dries with a smooth and glossy finish; I used top coat for extra shine and protection.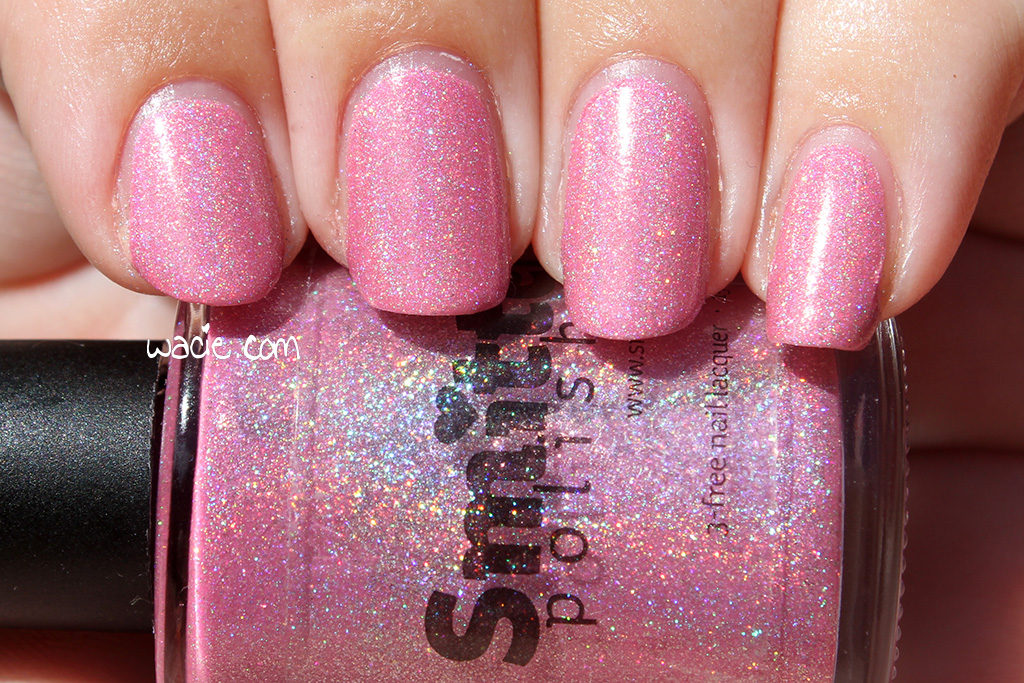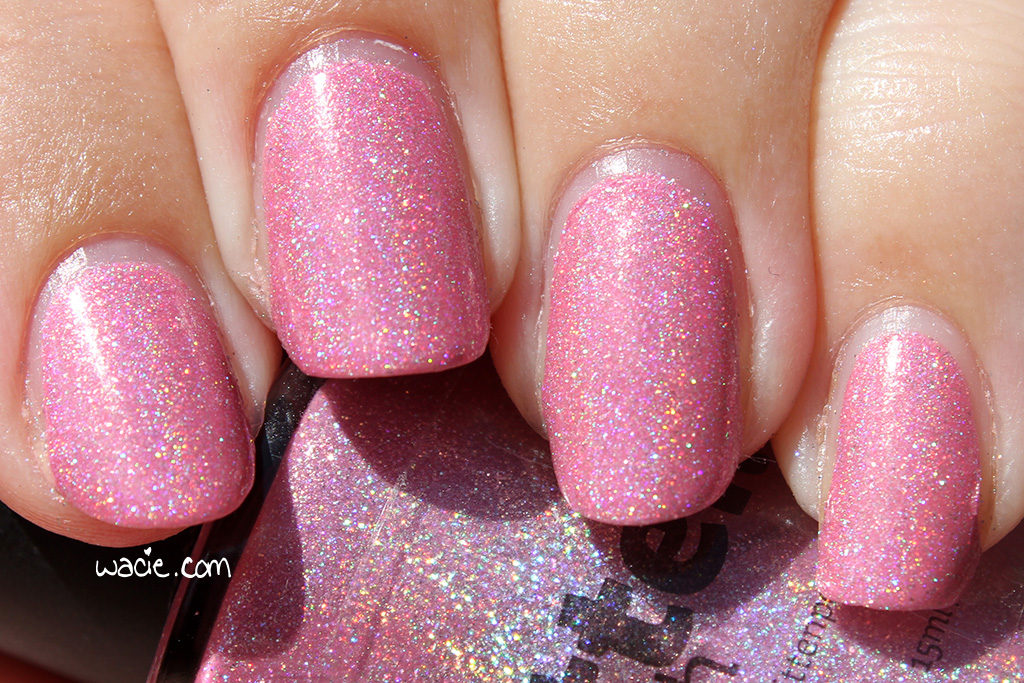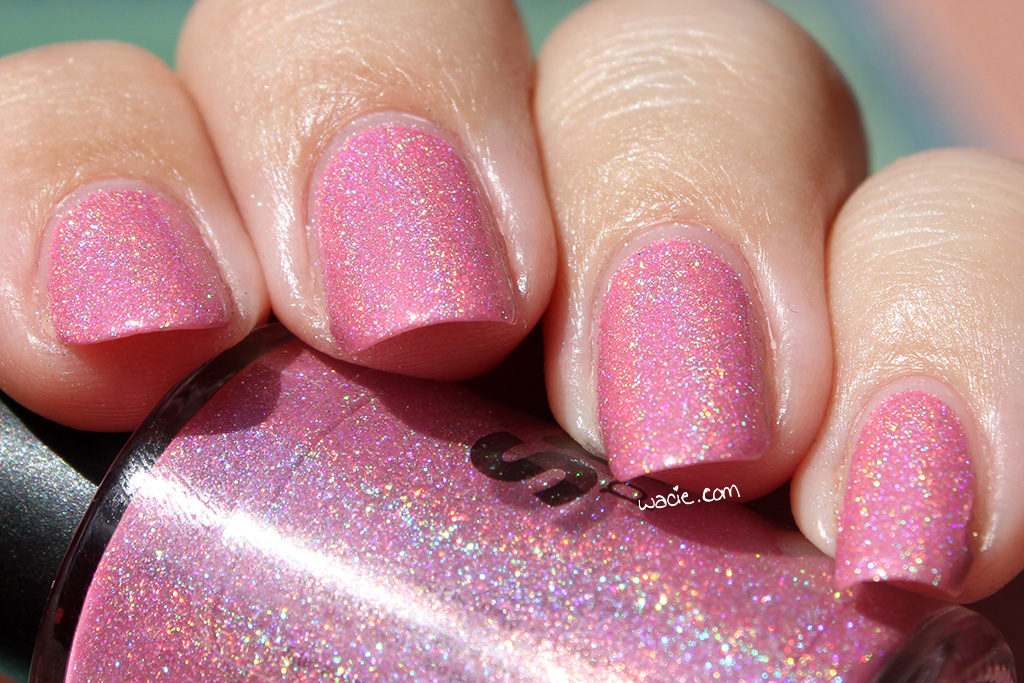 So color me impressed with this polish. It's the best of both worlds; the holo is pretty intense without diluting the bright color. It's really tough to strike that balance sometimes, and Smitten has done it wonderfully with One Heart. Let me just tell you how sad I am to be taking this off right away. So sad.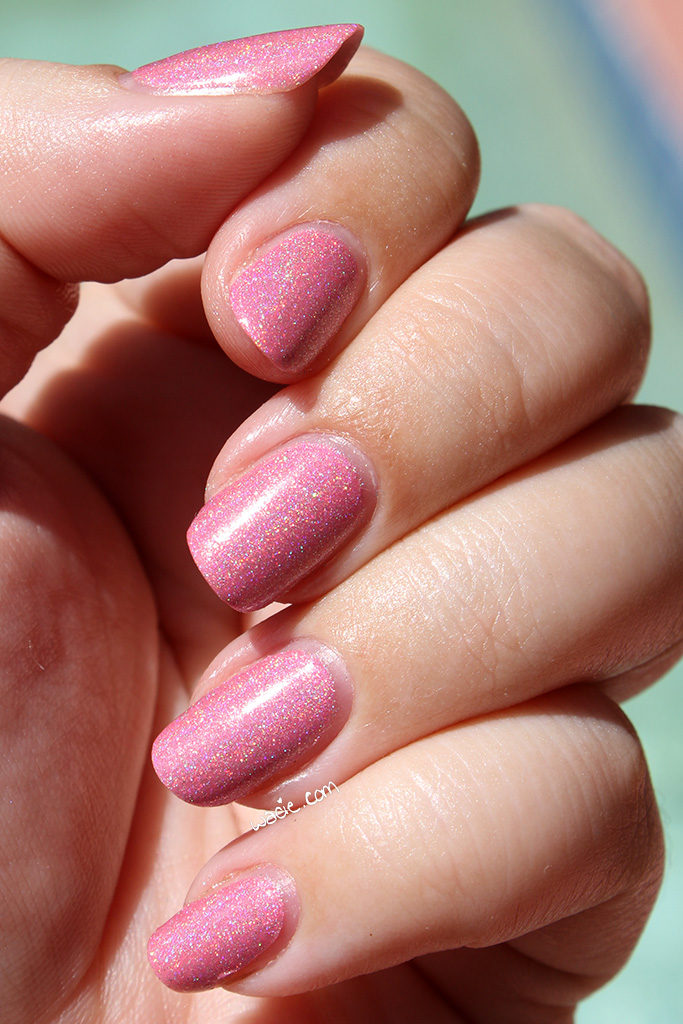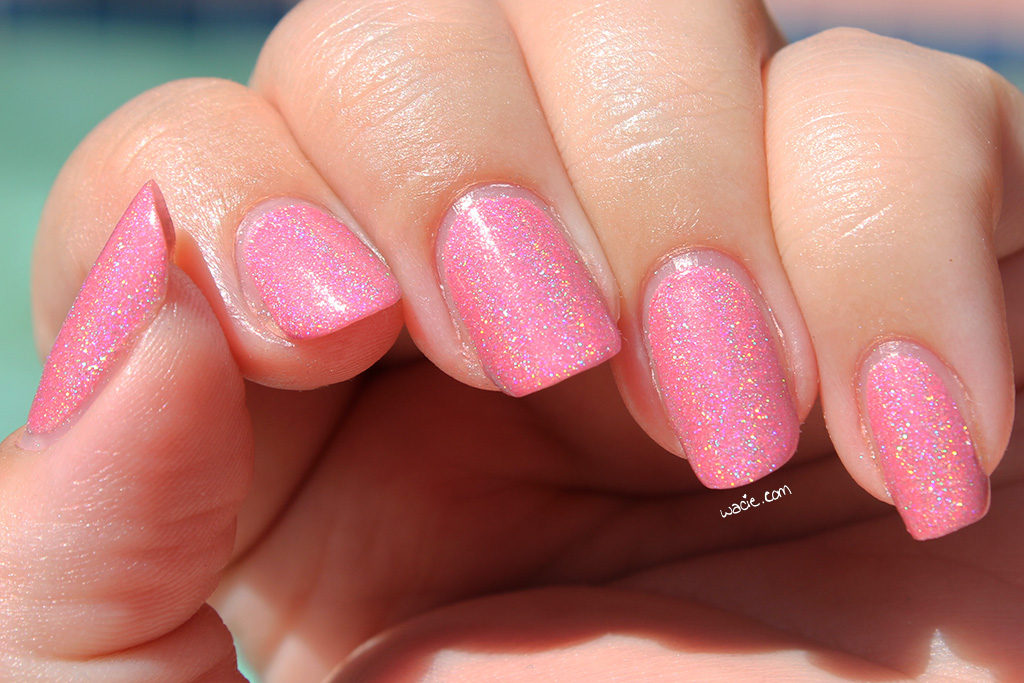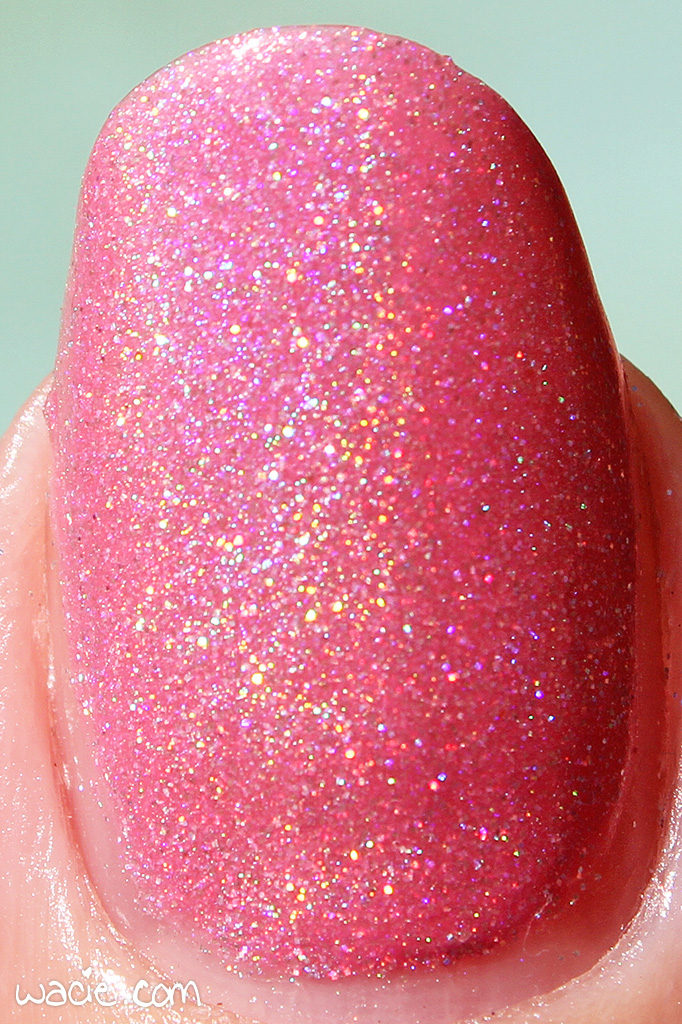 If you're not in the Hella Holo Customs group on Facebook, you should be! Beautiful group exclusives like this one are released every month by amazing indie makers. I know, you probably don't need another excuse to buy polish, but if you're like me and you need every single polish your favorite makers put out, you need to be there, just in case. It also helps you discover some new favorites. I'd heard of Smitten before, but never tried anything from them until HHC, and I'm super-glad I did.
Smitten Polish is now Dreamland Lacquer; One Heart is no longer available, but other Dreamland Lacquers are available in their online shop. Check out Hella Holo Customs on Facebook for info on how to join the group and how to buy group custom polishes.
I bought this polish myself.