It's the last of the 2013 Blue-Eyed Girl Lacquer Halloween polishes! I always feel a little inadequate when I'm reviewing BEGLs, because I am literally a year too late on these; the 2014 collection is being reviewed by real nail bloggers and the polishes are absolutely gorgeous. This one is too, though! Death by Restock is the final polish from the Nail Polish Frights collection. I'm wearing three coats alone with one coat of Color Club's clear coat.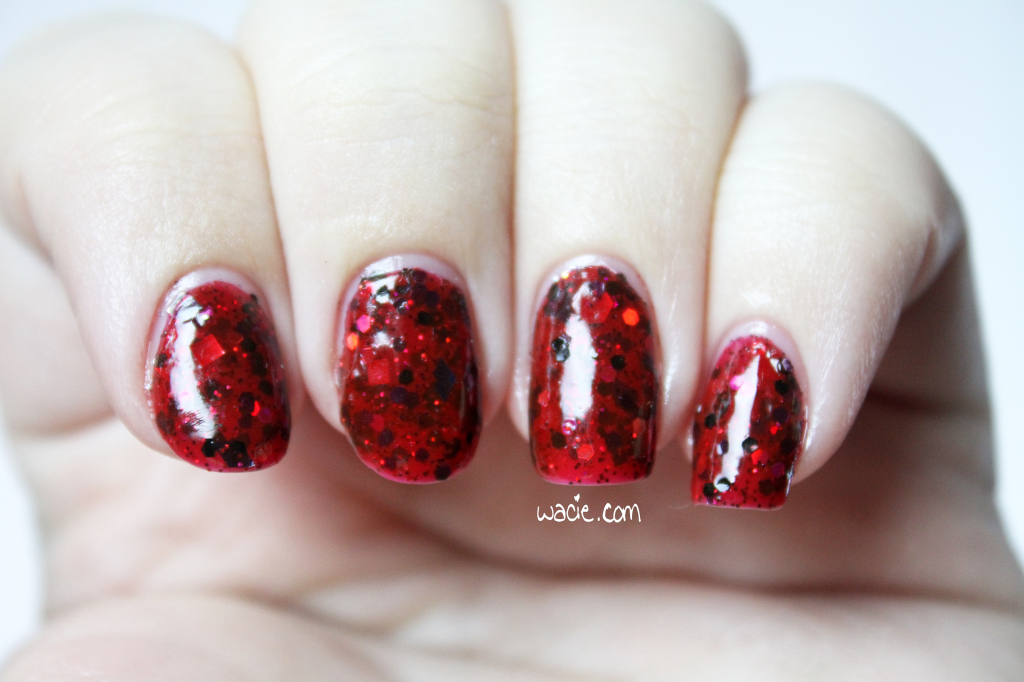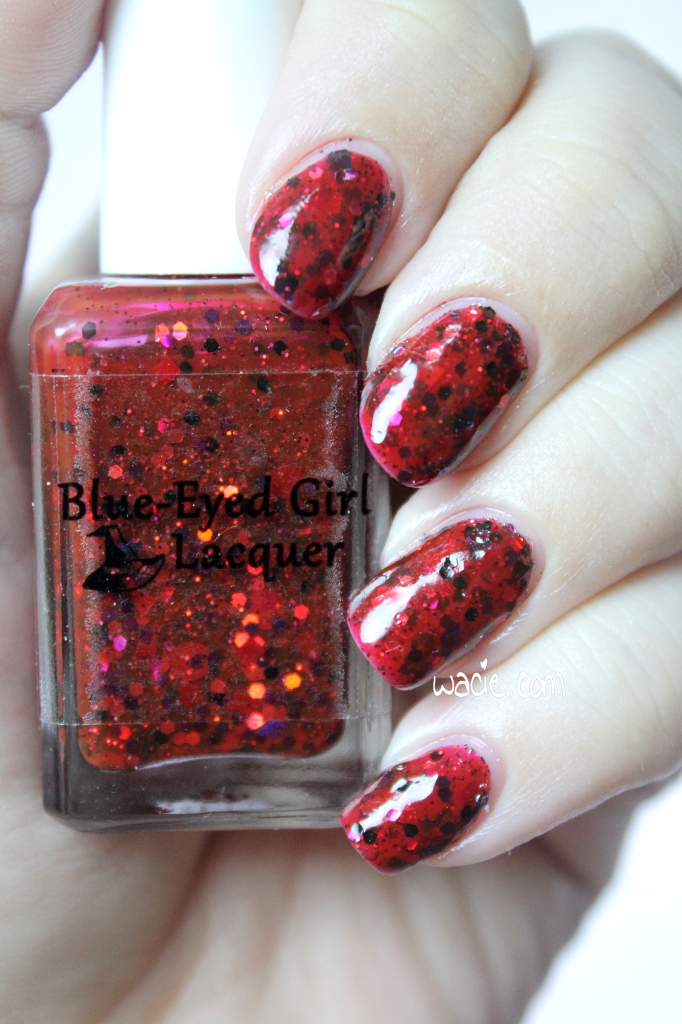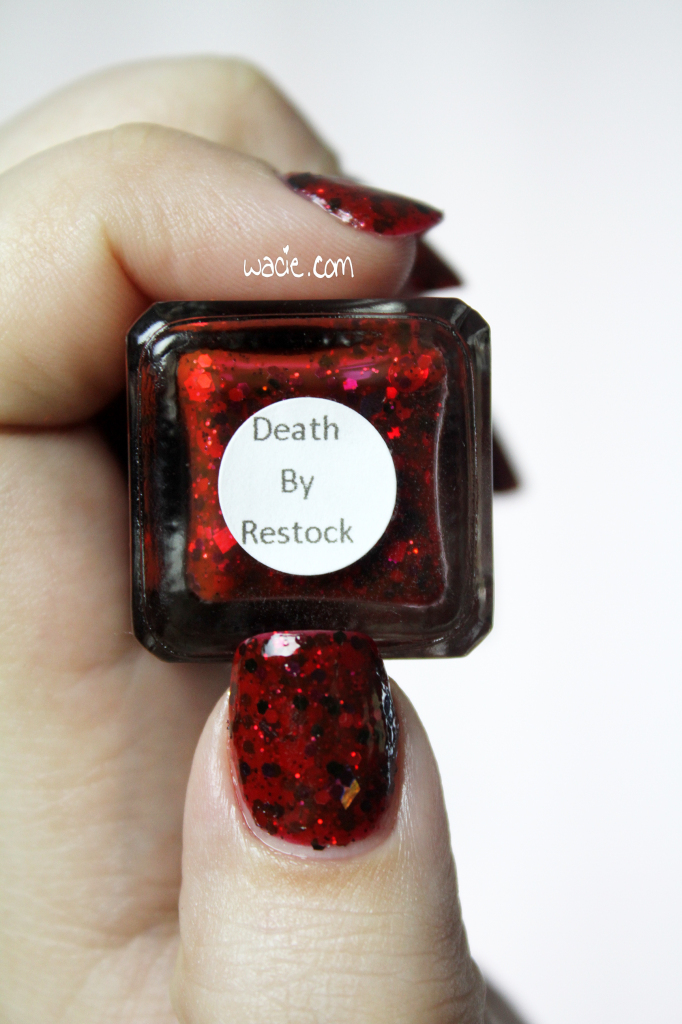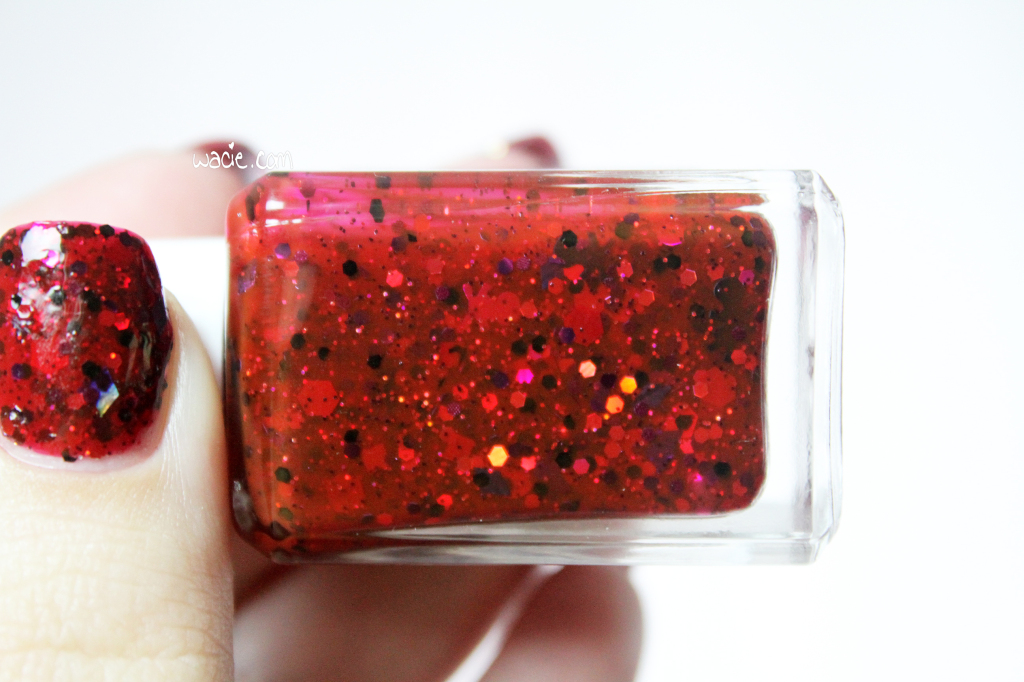 BEGL describes Death by Restock as a "red jelly base with red, burgundy, and black glitters and black and candy red holo skulls". The skull glitters are rare, as I only got one and it's on my right hand. The other glitters are plentiful, though, and spread evenly across the nail. The first coat was very sheer, and looked like watermelon, thanks to the black glitters. The next coats build up to a deep bloody red, and the black glitters look much less obvious and harsh. It's a look that takes a classic color and adds even more drama and depth.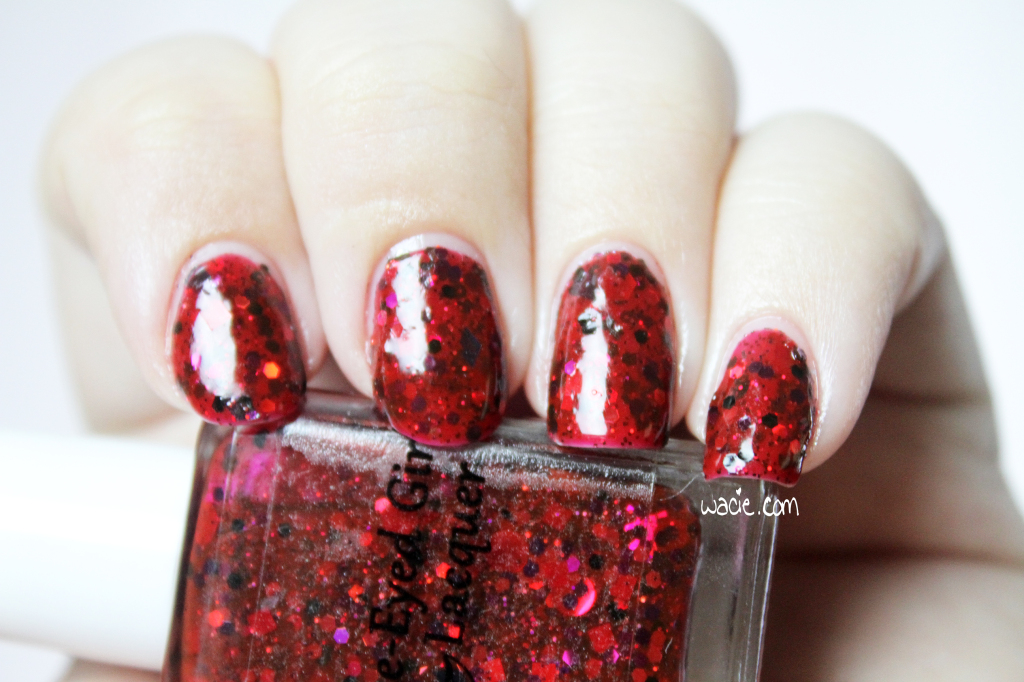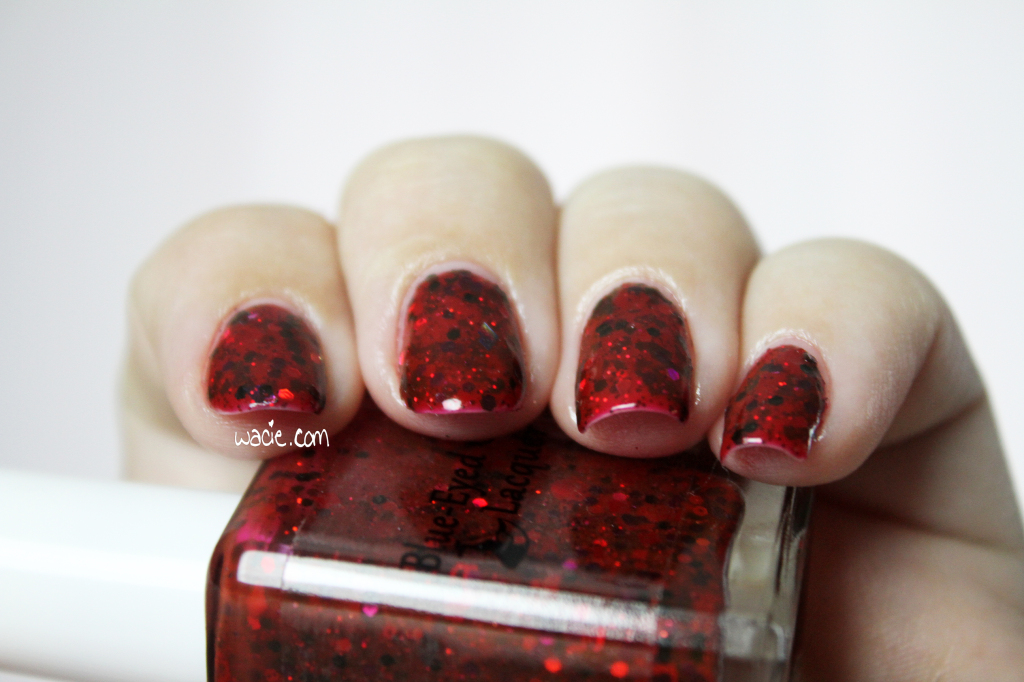 I don't think I even need to comment on the consistency and application, because it's always perfect with BEGL: the consistency is just right, it dries quickly, the glitter applies well, and it's easy to clean up and wear. It dries a little on the satin side, so top coat is necessary to get that sexy jelly shine. It doesn't get much better than this.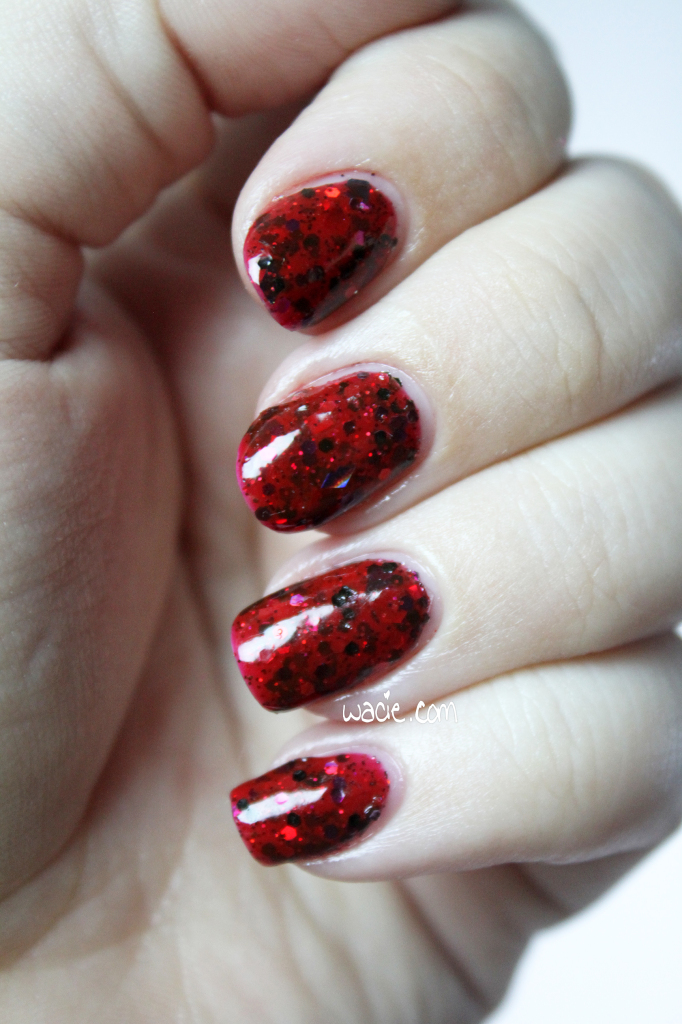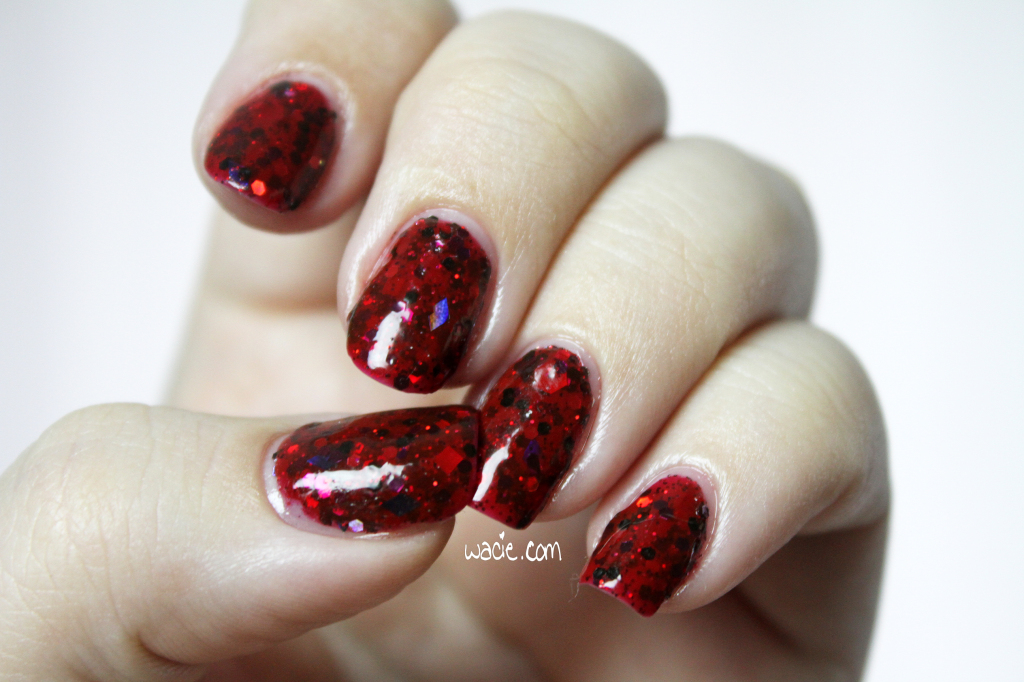 I think this could be my favorite from the whole four-piece collection. I mean, they are all super-gorgeous in their own way, but I think this one appeals to me the most. I love red polish, jellies, and glitter, so this is basically the wacie.com dream polish.
Let's take a minute to talk about the idea of death by restock: BEGL has released two major collections back-to-back: Far From the Sun came out this summer, and the Ladies of Doctor Who came out this past weekend. Also, a special polish is out to commemorate the second birthday of Wishes of a Blue-Eyed Girl. On Tuesday, I ordered everything, which set me back more than I care to admit. My boyfriend is probably going to break up with me when he finds out. It's worth it.