A scented polish is being featured on the blog for the first time! It's a Swatch Sunday miracle. This is Crayola Bubble Gum; I'm wearing three coats alone. And yeah, nubs are back.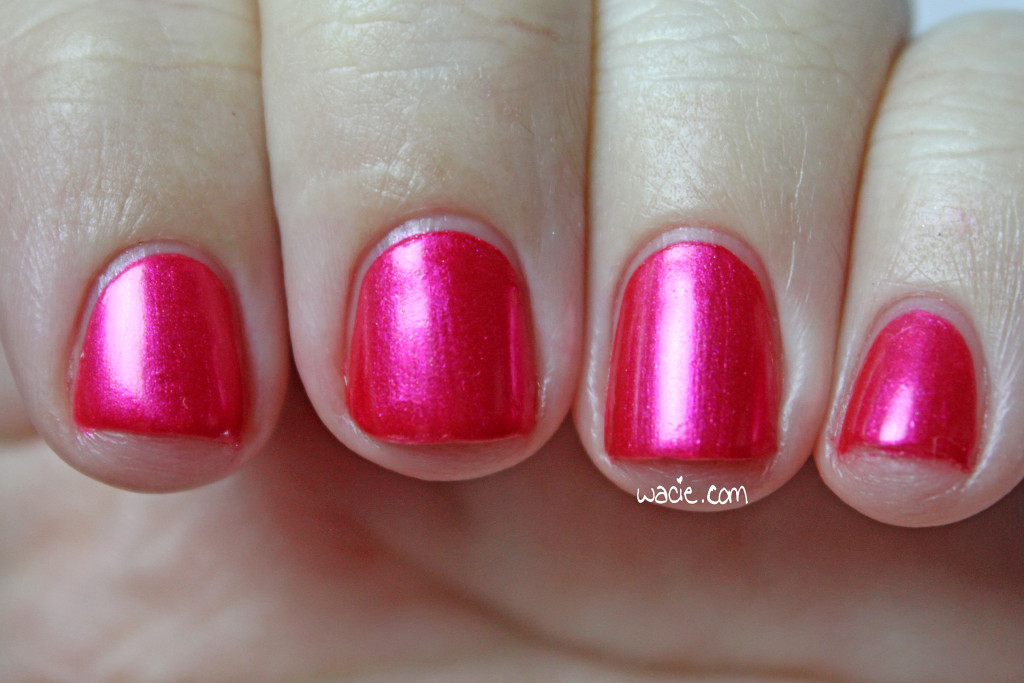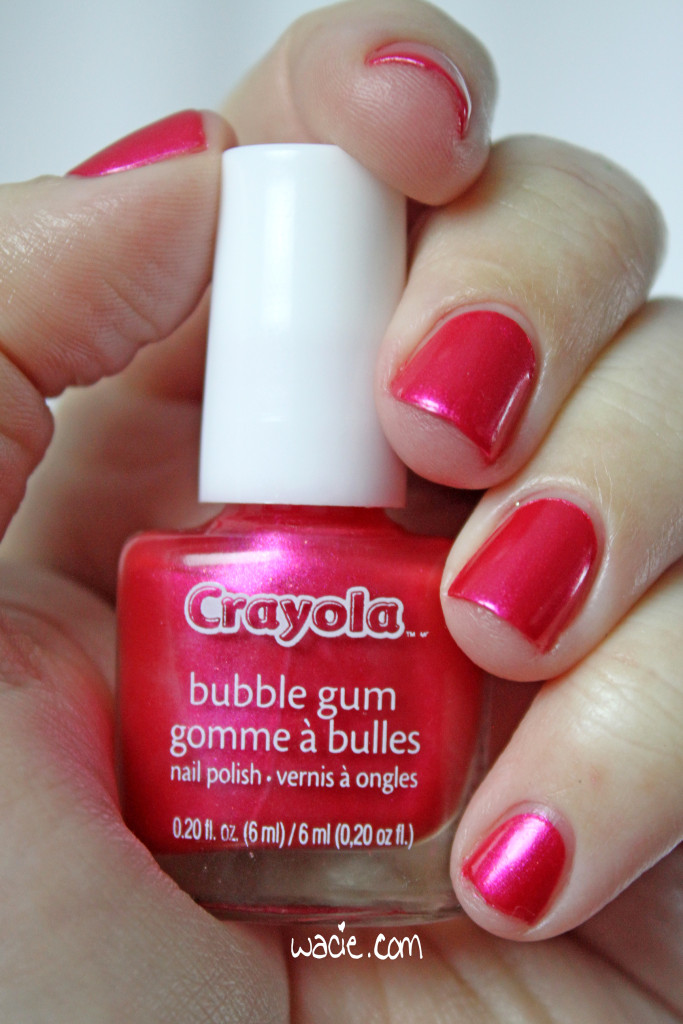 Bubble Gum is a bright shimmery pink that smells like bubble gum. The scent is not very strong; I have to put my nails directly under my nostrils to smell it, but it does smell. (Update: the scent disappeared entirely after I washed dishes.) Application was pretty easy; the color is well-pigmented and I had very good coverage on the first coat. The consistency is just right, and dried to the touch a bit quickly. I did forget that without a speed dry top coat, it does take a bit longer, and I smudged the crap out of one of them and had to redo it. Even after a couple of hours, it's still susceptible to denting and imprinting. Bubble Gum dries with a satiny finish, but it's still shiny enough that a top coat for shine may be unnecessary. The shimmer is very strong, which may add to that. I'm pleased with it.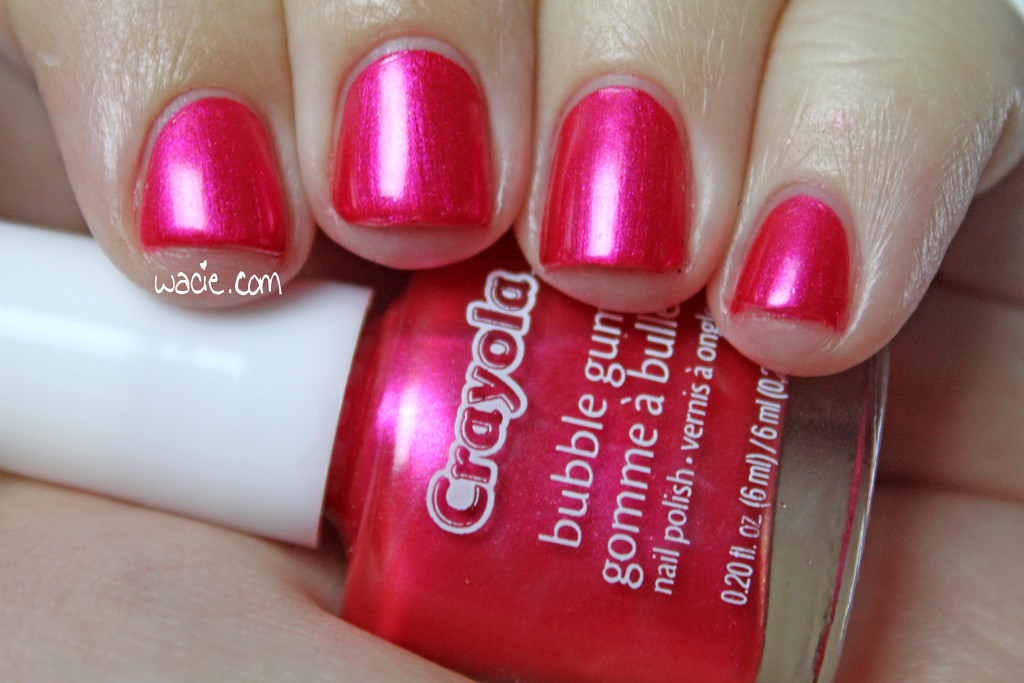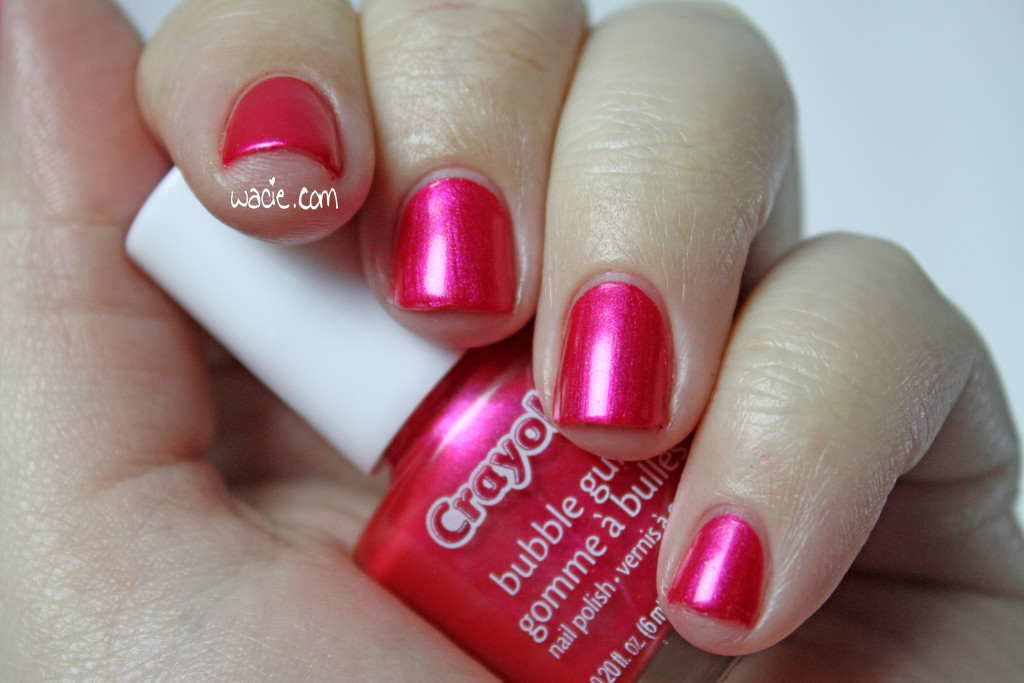 Bubble Gum comes in a set with four other colors and scents: grape, blueberry, green apple, and orange. I have not tried or tested any others in the set, but I expect them to be about the same quality. This set is inspired by the scented Crayola crayons of long ago. Actually, they're probably still around in some form or another, but I think of them as a memory. Those crayons were so much fun. Everybody wanted to be your friend if you had a box. I don't know where you can still get those crayons, likely wherever crayons are sold. If you're looking for this polish set, I got mine at Rite-Aid while I was on vacation in Philadelphia.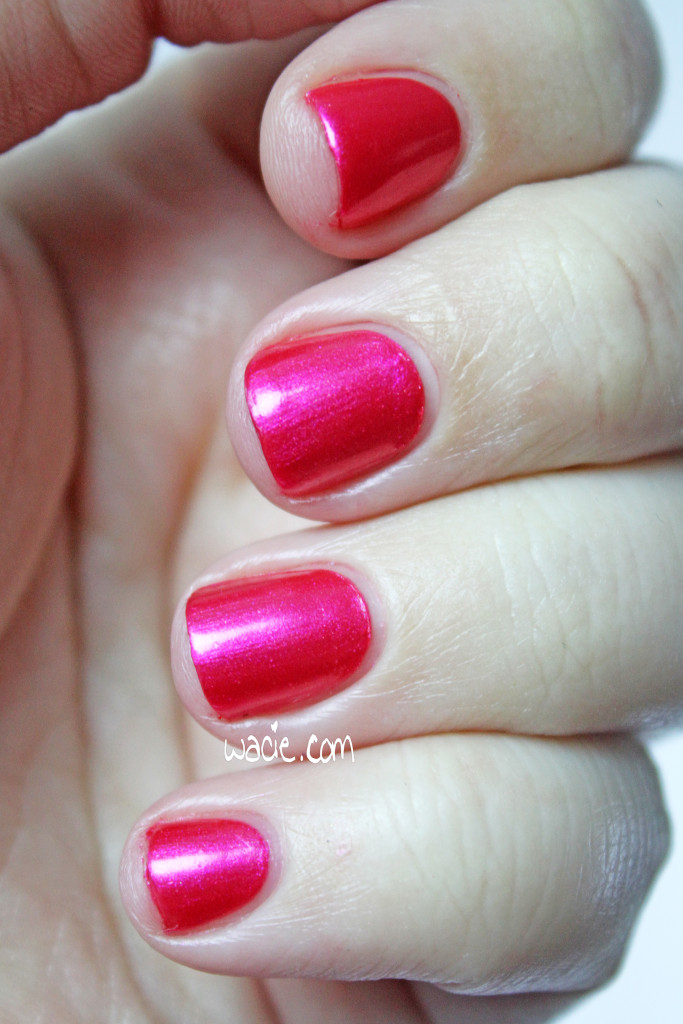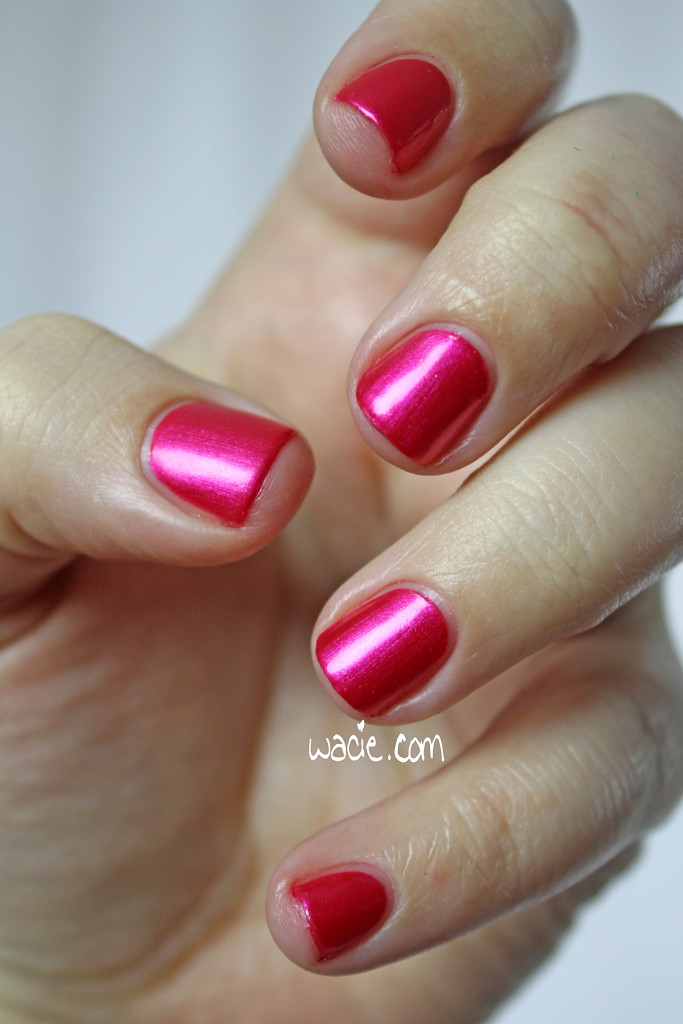 Yeah, so about the nubs. I had a series of catastrophic breaks caused by washing dishes and had to chop everything down. It's the weirdest feeling. Nothing but my nails have touched my actual fingertips in months; they're kind of ticklish. Also, I have a hard time getting used to the way my hands look with short nails. The longer my nails are, the longer and thinner my fingers look, and the more feminine and sophisticated I feel. The shorter my nails are, the more they look like kindergarten baby hands, which I guess is appropriate for swatching crayon-inspired nail polish.