Happy Saturday! Last week, we finished up Blue-Eyed Girl Lacquer's What Wouldn't I Do collection, and we're entering the second phase of the enormous Doctor Who collection! Good times! This week's polish is Oy, Stupid Face; I'm wearing three coats with one coat of Seche Vite.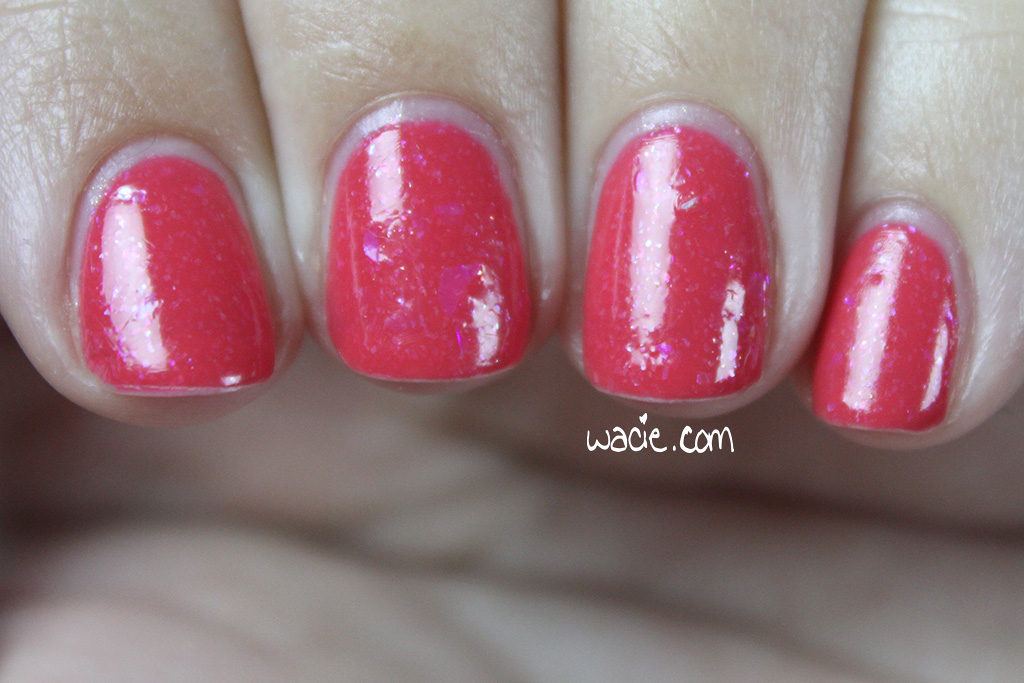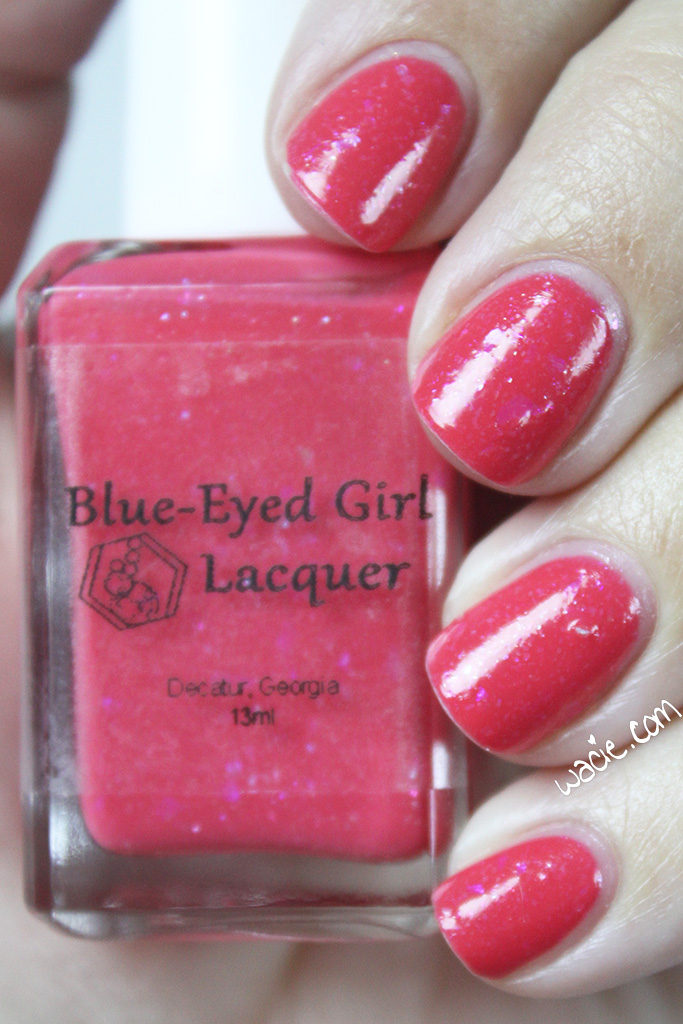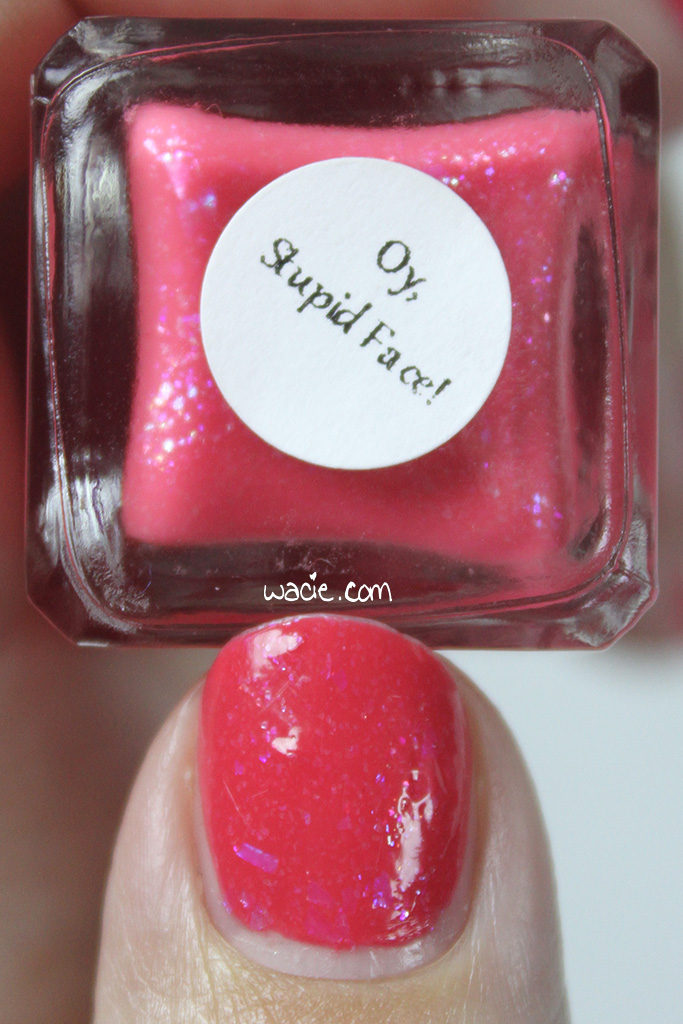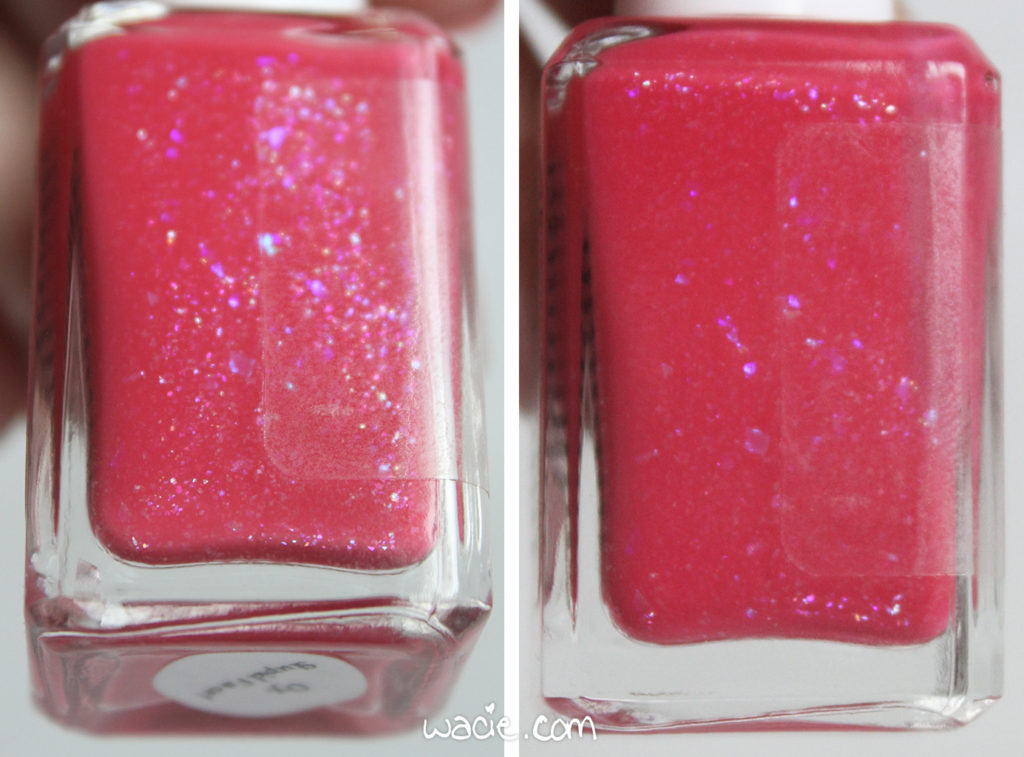 Oy, Stupid Face is a bright pink crelly with flakies. Application was good; while most of the flakies were fine particles that laid flat on the nail, the larger ones were very coarse and did sometimes stick up. You can see this in some of the photos, and it's my only real complaint with this polish. The crelly has really nice opacity, and really only needed two coats. It dries quickly and with a satin finish.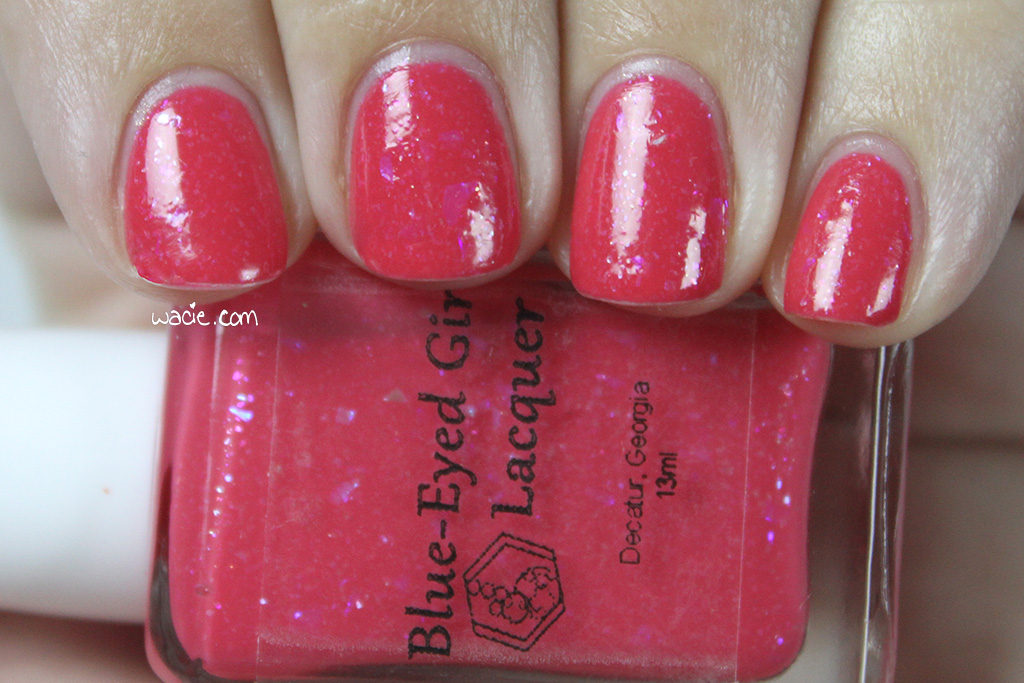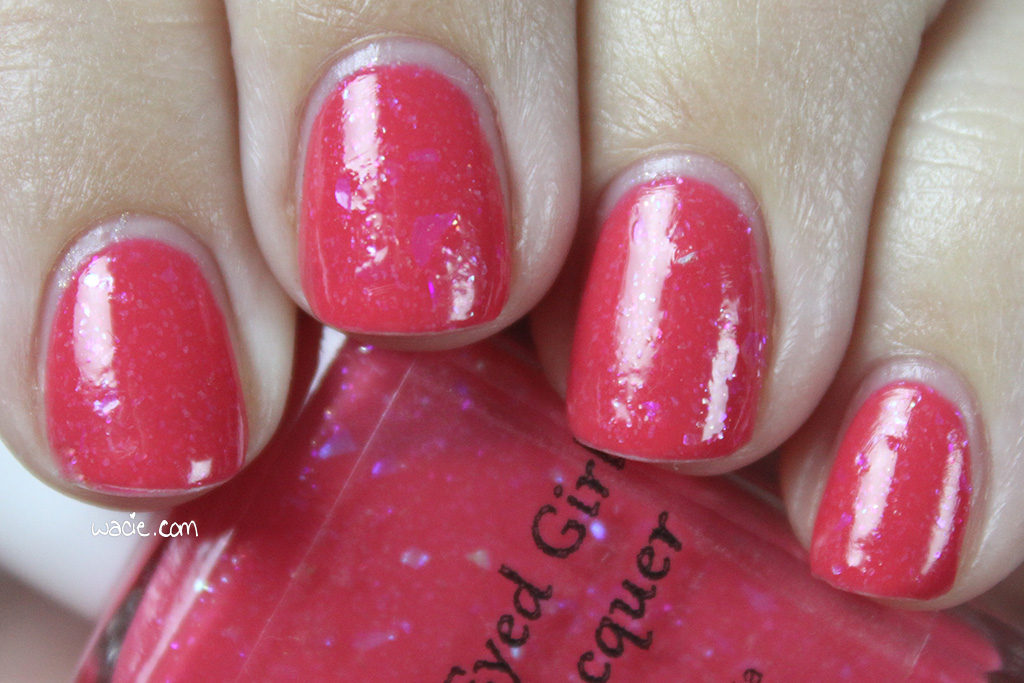 Even though the pointy flakies were kind of annoying, they absolutely glow in this polish, and I'm glad they're there. The fine sparkles are beautiful as well, but the bigger ones have this deep iridescence that shines up through the layers. It's crazy gorgeous.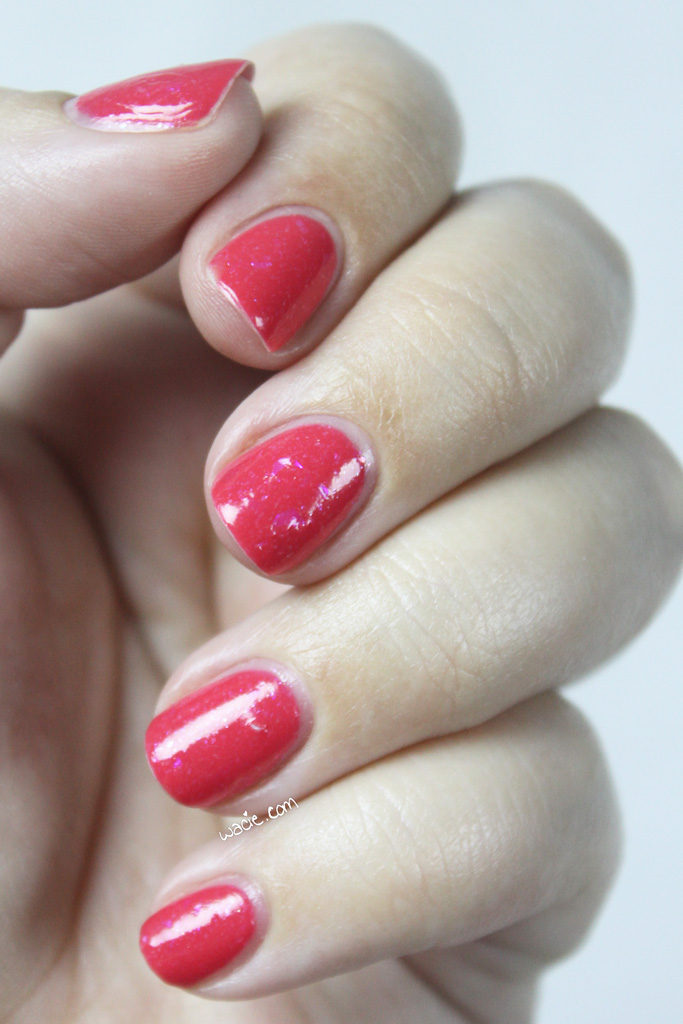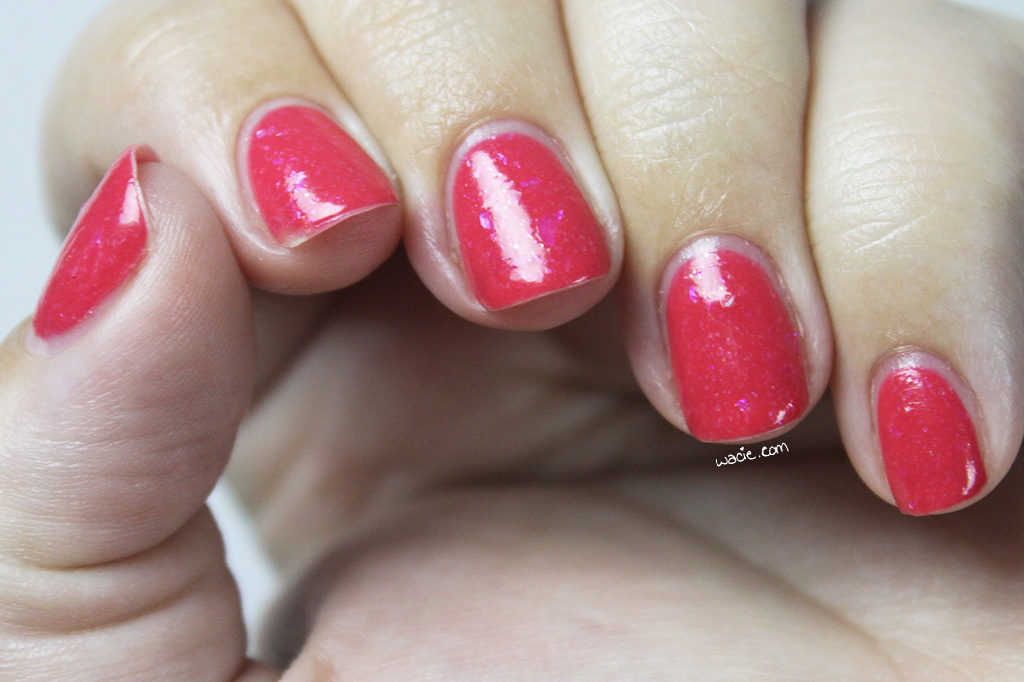 The iridescence is especially evident in the sunshine. The finer flakies look best out here as well. These photos were taken in direct sunlight.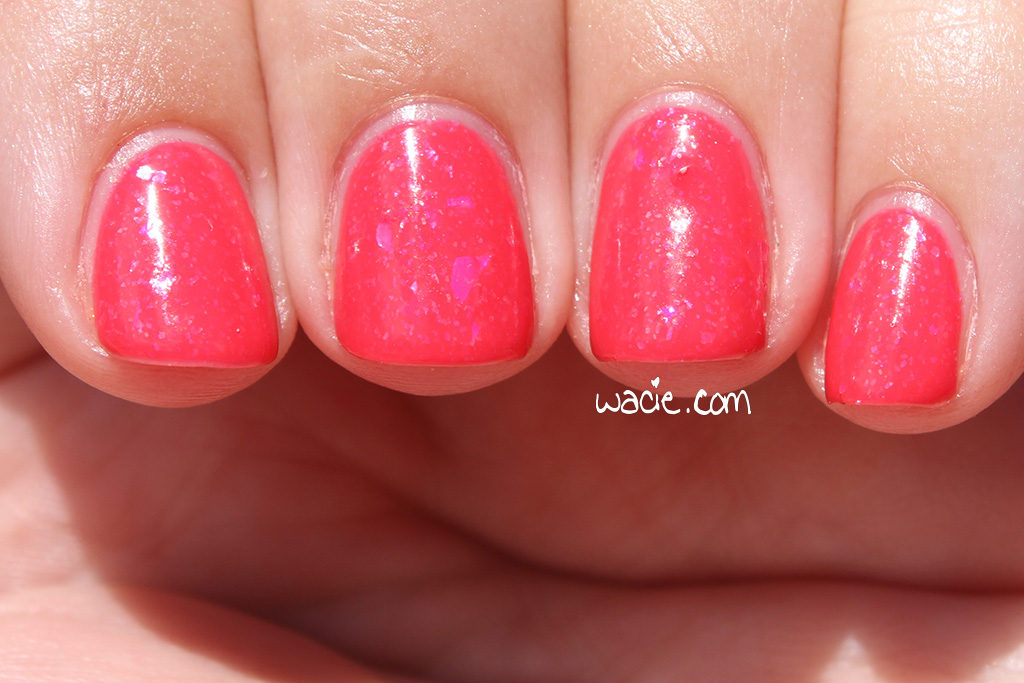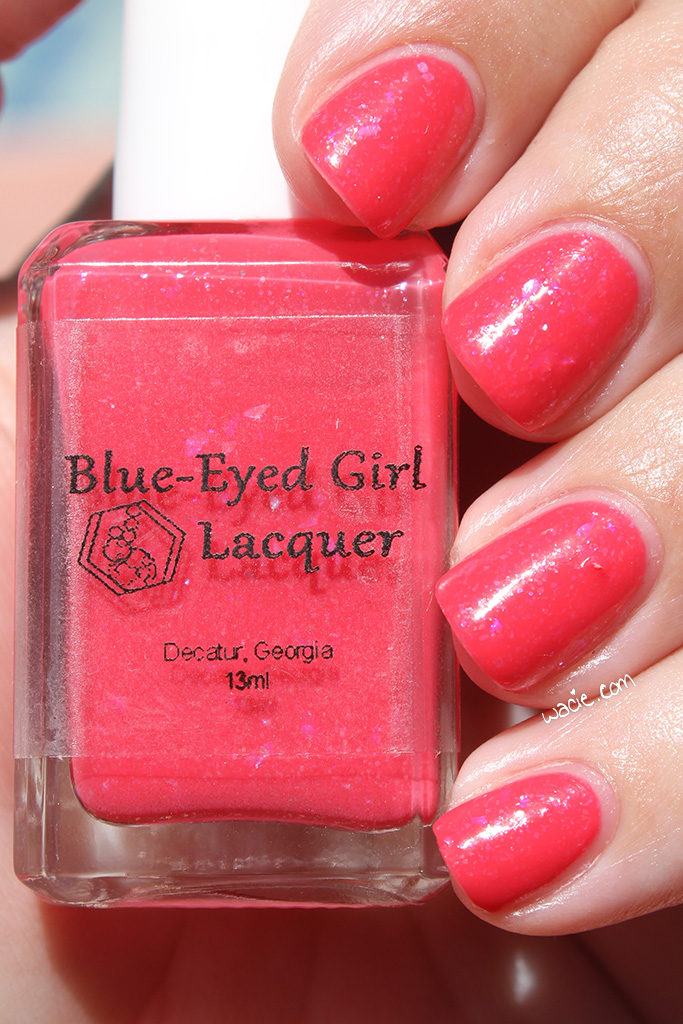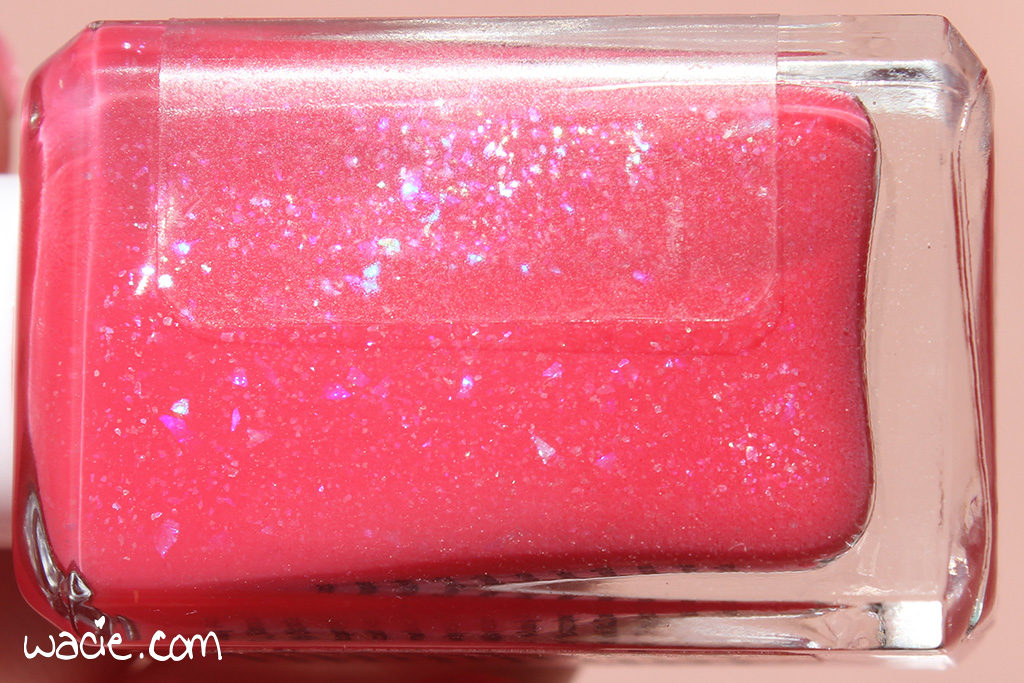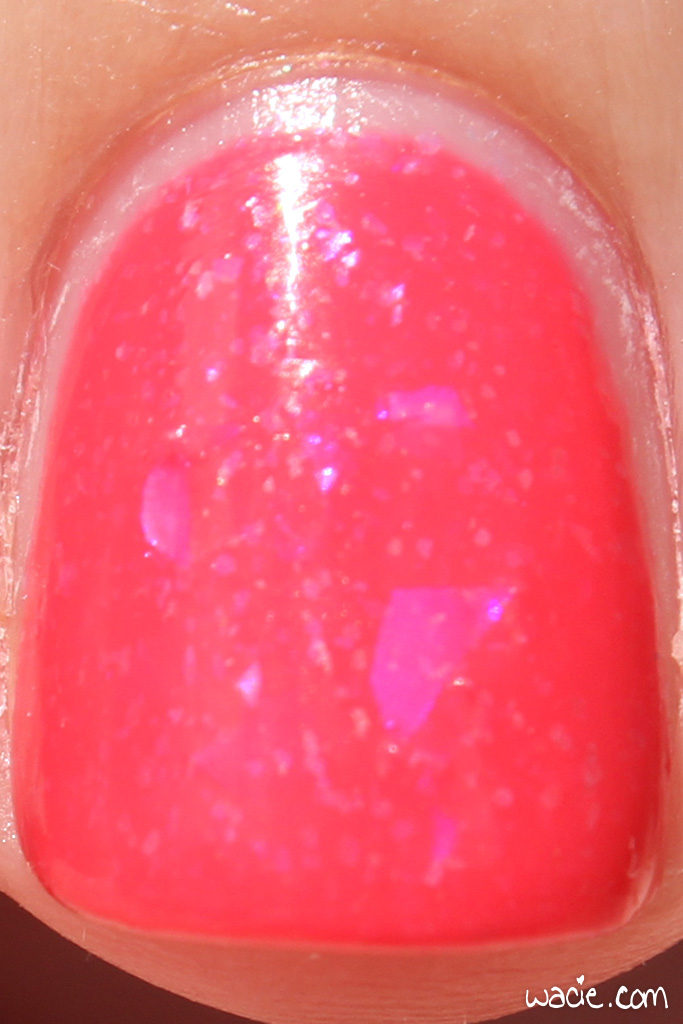 Oy, Stupid Face has been discontinued by BEGL; other Blue-Eyed Girl Lacquers are available in their online shop.
I bought this polish myself.