Yep, another gradient.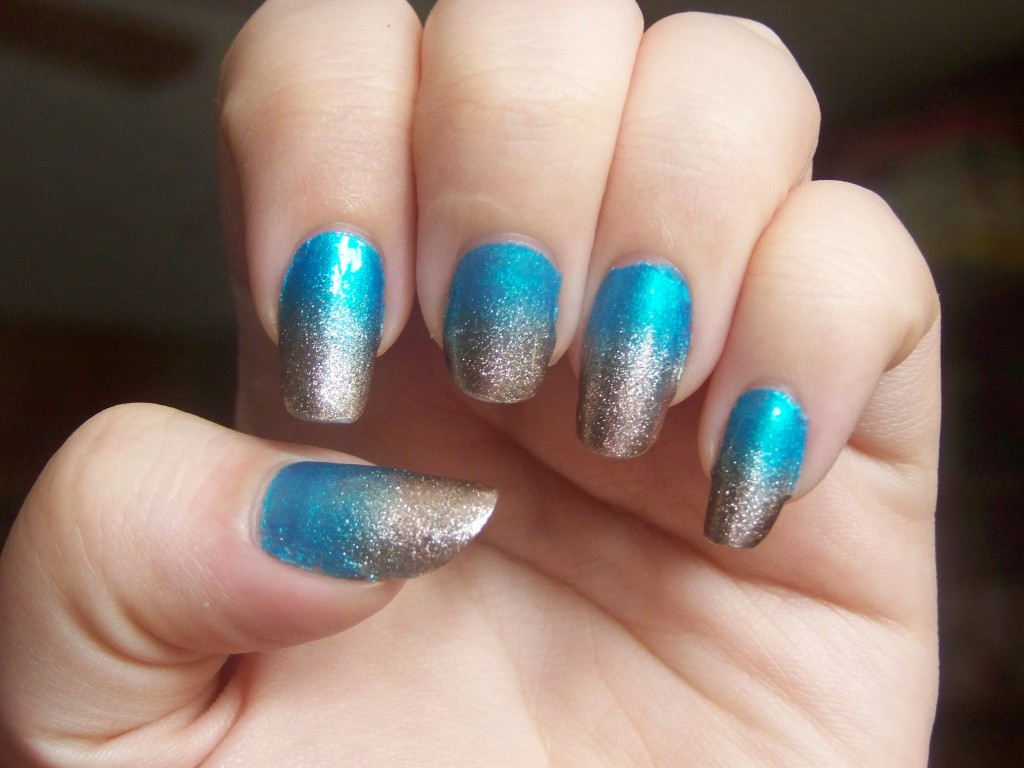 I love the way this turned out, but I do wonder if it's time to graduate to three colors, since my nails are so long now. With only two colors, it just looks a little lacking. Shiny as hell, though.
I ran out of Out the Door last week, and went back to Seche Vite. Now that I've gone back to it, I might have liked Out the Door better. I spend way too much time thinking about and writing about topcoats.
This was unintentional, but it's E3 Week, and the gold shade is called Zelda. I swear I didn't plan that.