This week I have two fantastic polishes and a beautiful shiny gradient.If it wasn't so gross and cold and overcast outside, these nails would be absolutely blinding.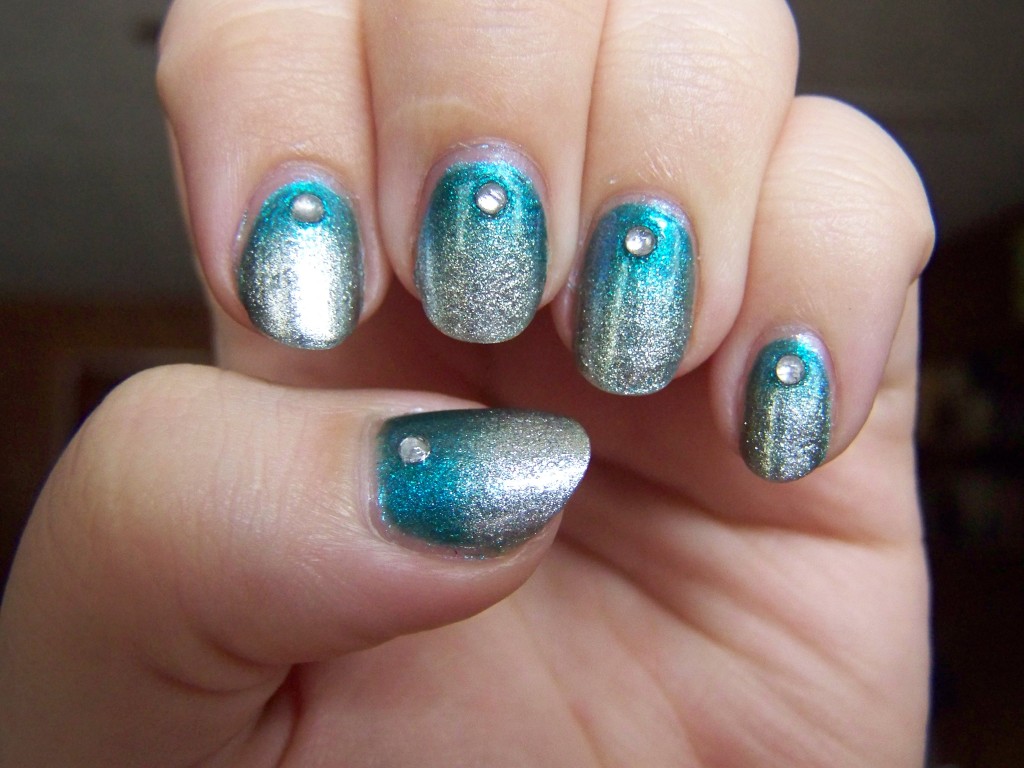 I started with two coats of OPI's Austin-tatious Turquoise. It's a bottle I've had for a few years now, acquired in that legendary Ulta haul where I had a ton of reward points and left the store with like ten bottles of OPI. I don't know, the bottle count changes each time I remember it. It's like a fishing story. Unfortunately, I had a lot of problems with this color. The first coat was thin and uneven; the second did not cover or improve anything. I was only able to gain opacity when I started sponging it on to create the gradient. I was really disappointed by it, because it's beautiful in the bottle. It takes a lot of work to get it to look good on my nails.
Shine is the total opposite. Opaque in two coats, it makes this gradient reflective and, well, shiny. There isn't a better name for this polish. I liked the silver so much, I added a rhinestone to each nail to add more. Overkill? Probably. Pretty? Totally!