Happy Monday! Manicure Monday is early because I was able to pull myself out of bed early for once. For this week's look, I used Blue-Eyed Girl Lacquer's The Innuendo Squad with the Holo Glam decals I won in a giveaway (that I talk about here). All photos were taken in direct sunlight.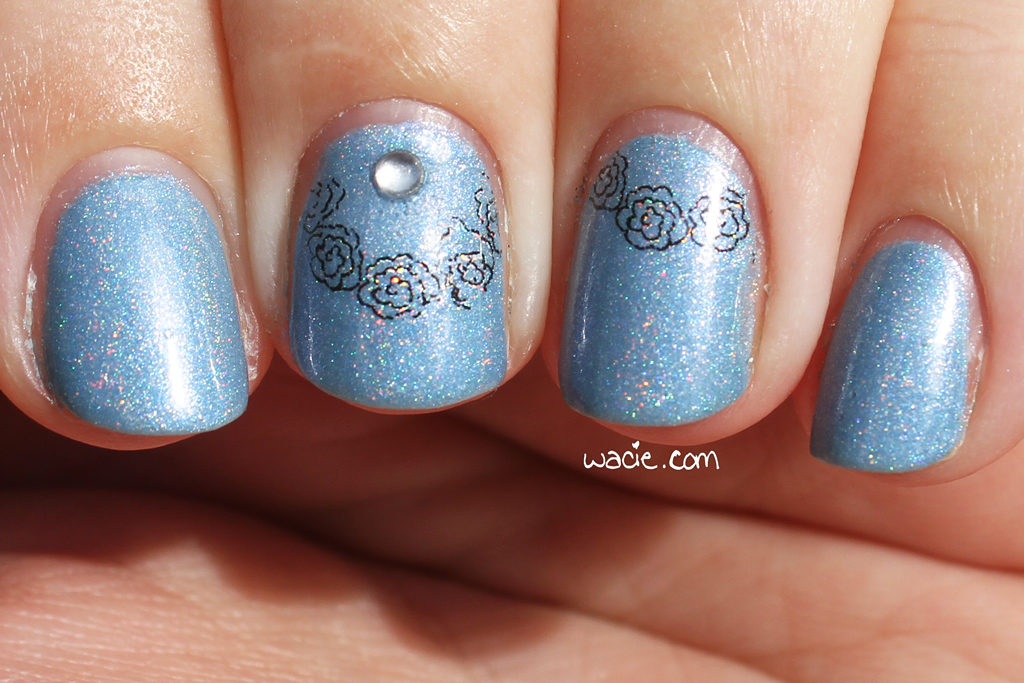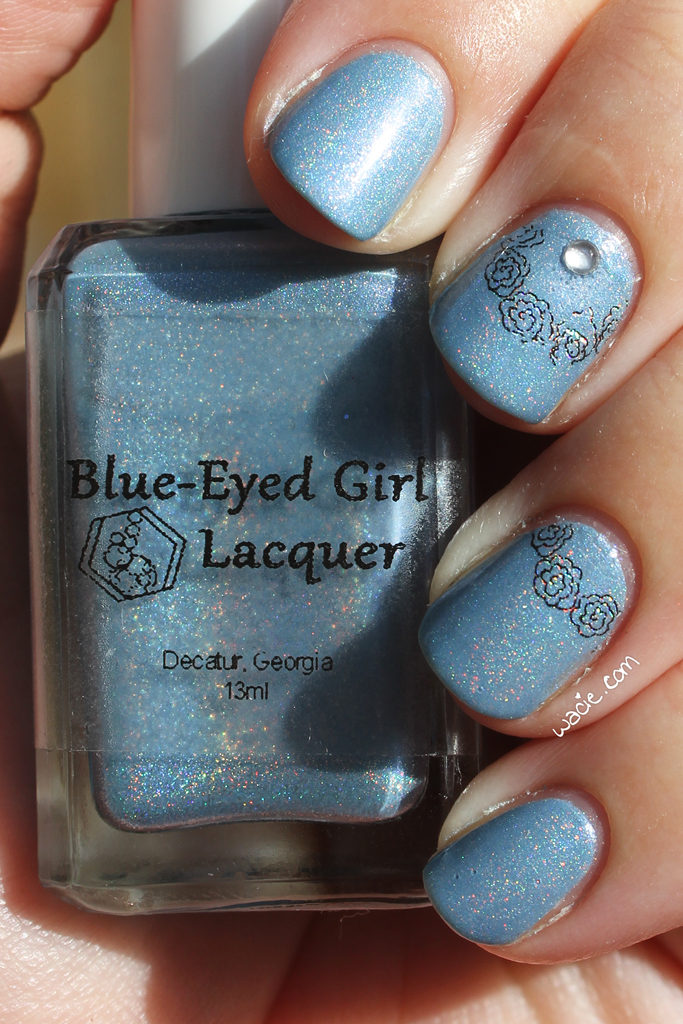 So it wasn't that long ago since I swatched The Innuendo Squad (I say it wasn't that long ago; it was July, yikes), but I'm happy to revisit it. It's a delicate blue with the softest, prettiest holo flame; I almost just wore it alone again to enjoy it. I didn't want to cover it with anything. When I got the decals in that giveaway I won a bit ago, I thought about pairing them together, and I like how it turned out.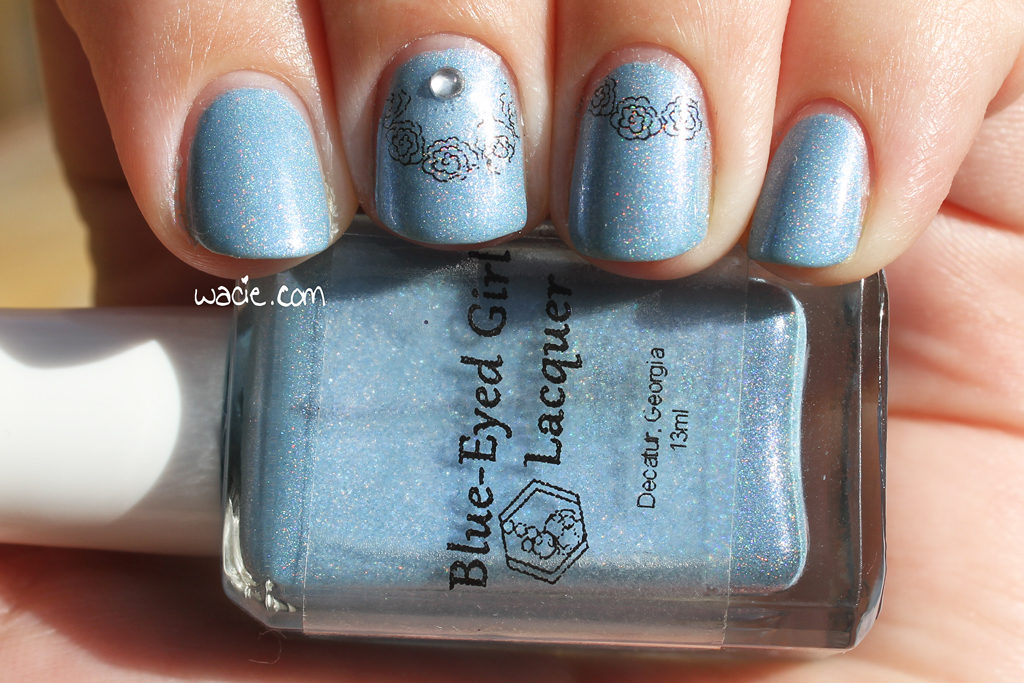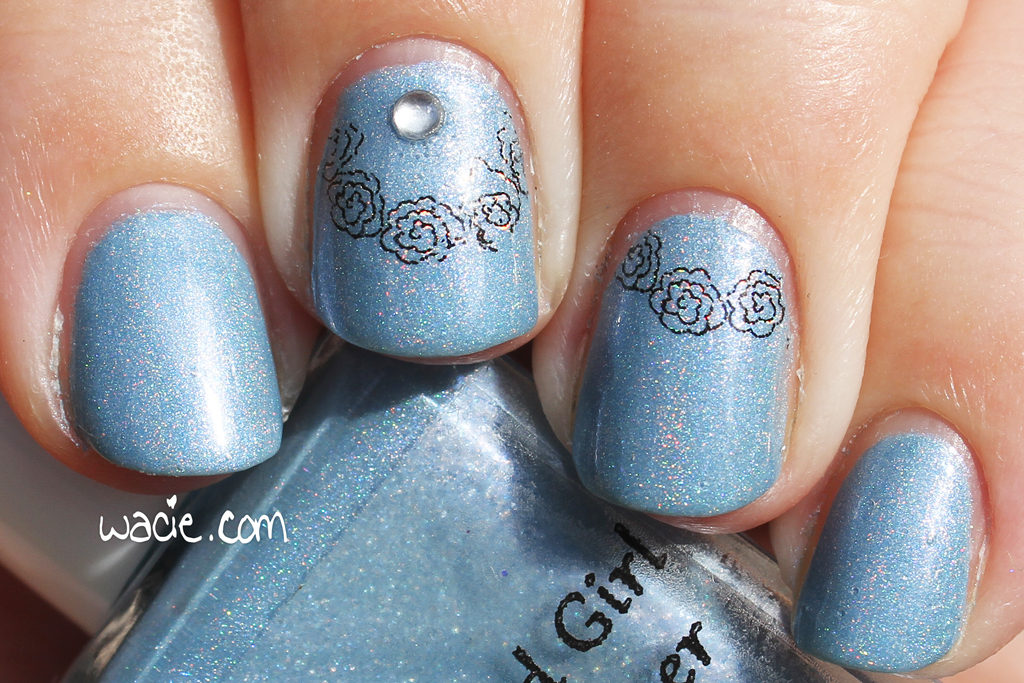 Of course, this is my first time with water slide decals, and I don't quite have the hang of it yet. On my Cinderella hand, I tried the method of soaking the decal in a bowl of water, sliding it off onto my finger, and then placing it, but this felt like too much work, and also just trashed one of the decals. I found it easier to place the dry decal on my nail, use an eyedropper to wet it, and then peel the paper backing away when it was wet enough. My placing wasn't quite right, and so I tried to balance it out with a rhinestone. I kind of like it. Not a first bad go at the decals I suppose. It adds fun to the look without disturbing the polish.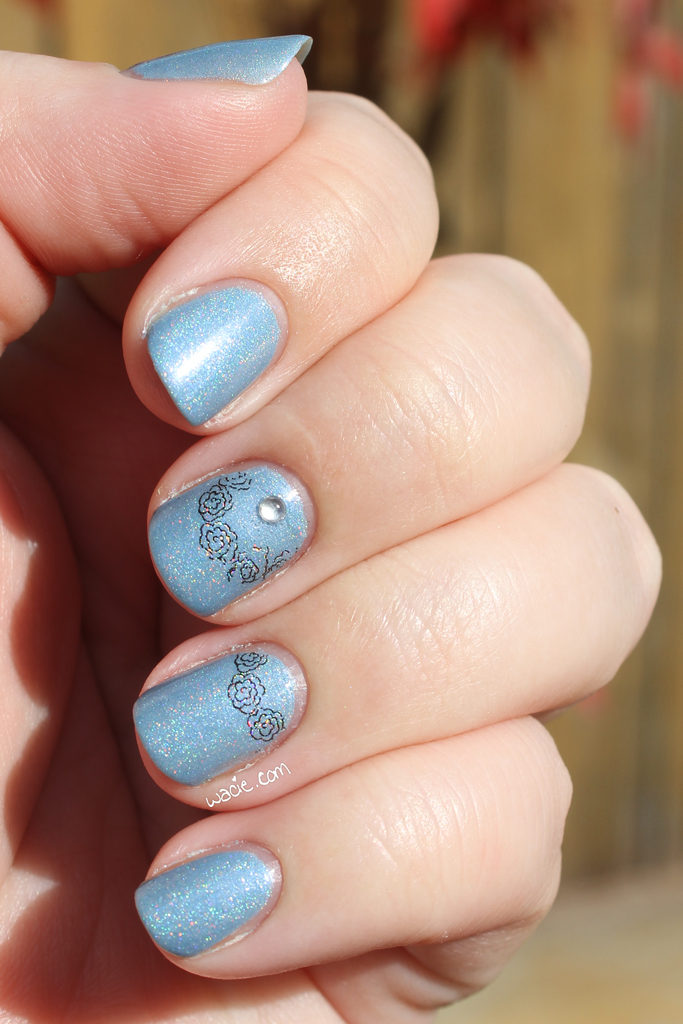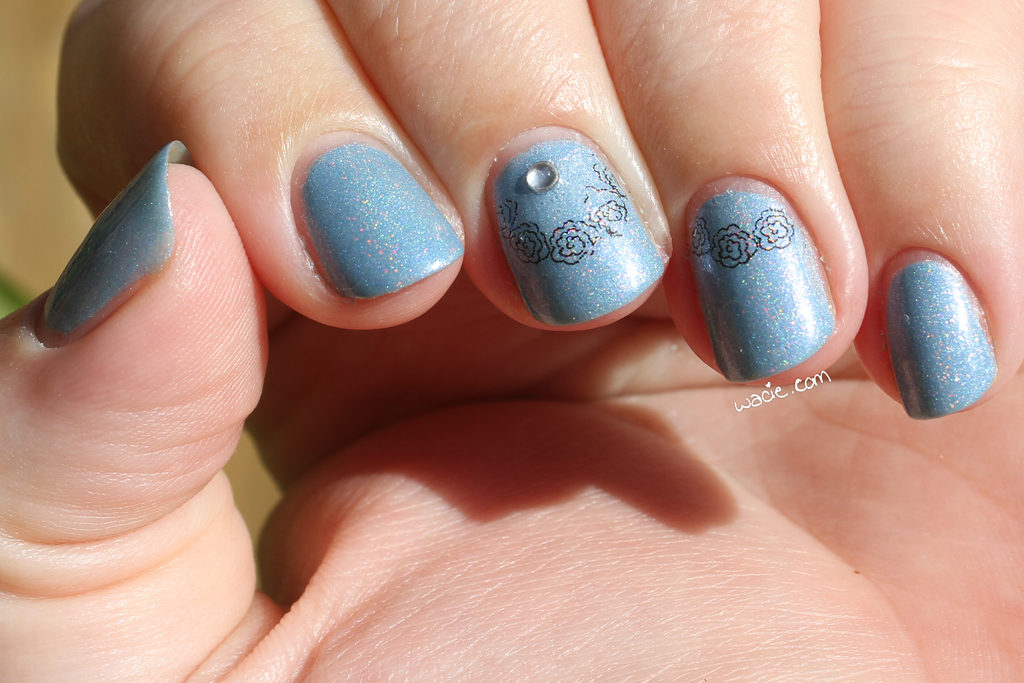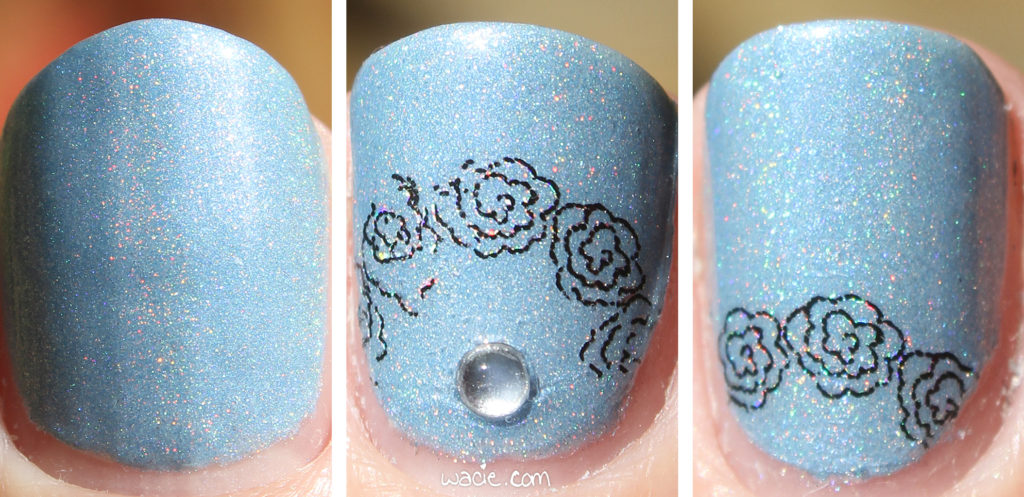 The Innuendo Squad is discontinued by Blue-Eyed Girl Lacquer; other BEGLs are sold in their online shop, and lots of previously retired polishes are making a comeback for the holidays, just saying. I looked for the Holo Glam shops and just found their social media pages, so I don't know where to tell you to get those.
I bought this polish myself.
I won the decals in a giveaway.