It's a new week, and I have some new nails. I was short on time this week and did this mani in two stages; the base color, and the stamping. That's why my edges are a little rough-looking. I used Nails Inc.'s Sweets Way as my base, and a white creme I whipped up myself to stamp with.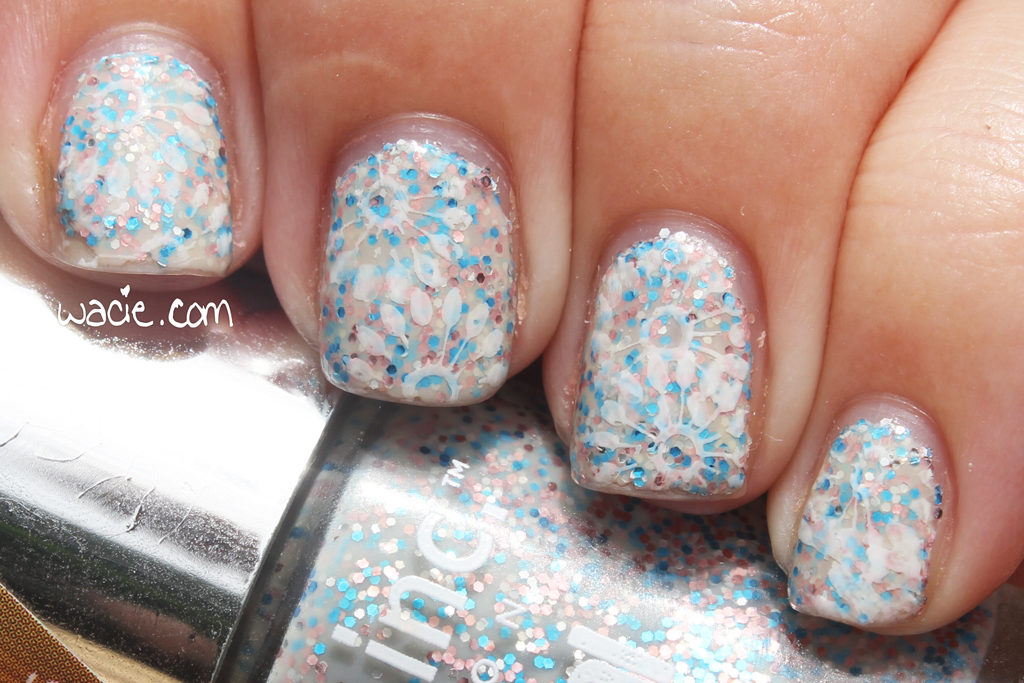 Sweets Way is a white crelly with some colorful glitters, and I knew it wouldn't need a lot to go with it. I nearly just wore it alone, and I did for a day or so. I decided that no, I could do better, so I did some quick stamping with my white creme. My stamping isn't perfect, it never is, but I like the look I got. It's like lace, just a simple little sweet something.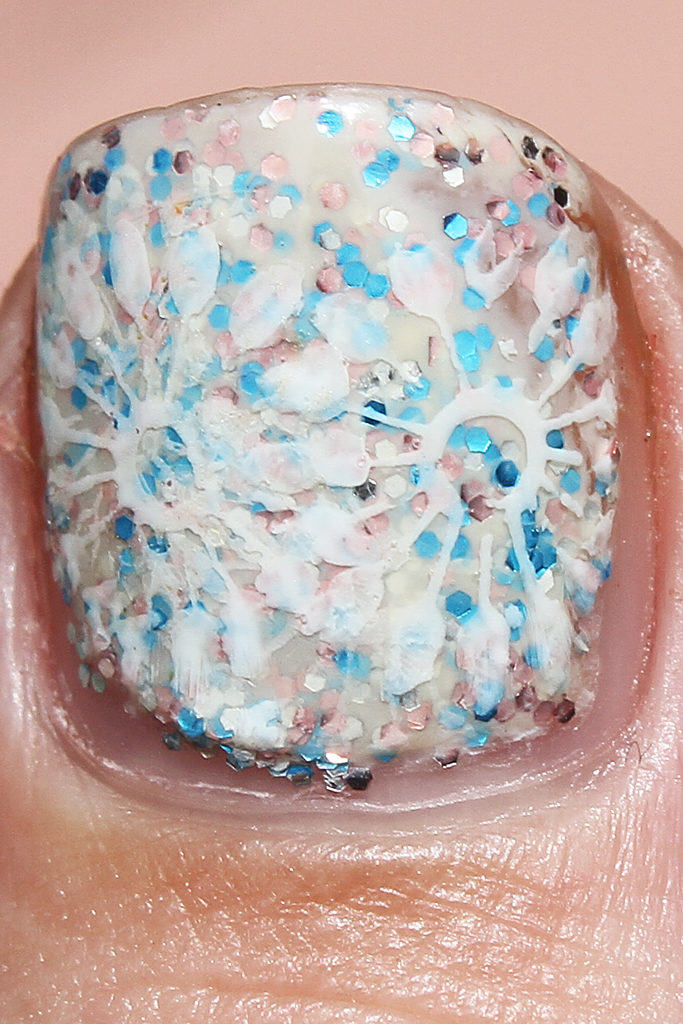 Sweets Way was discontinued by Nails Inc.; Nails Inc. can be found at Sephora.
I bought this polish myself.