Happy Monday, reader! Today's look is a pretty simple one. I had a nail break — my nails were already pretty short — so I felt a simple look was best for nails this short. Today's look was done with a vintage Maybelline mystery color, Lynnderella's The Full Minty, and rhinestones.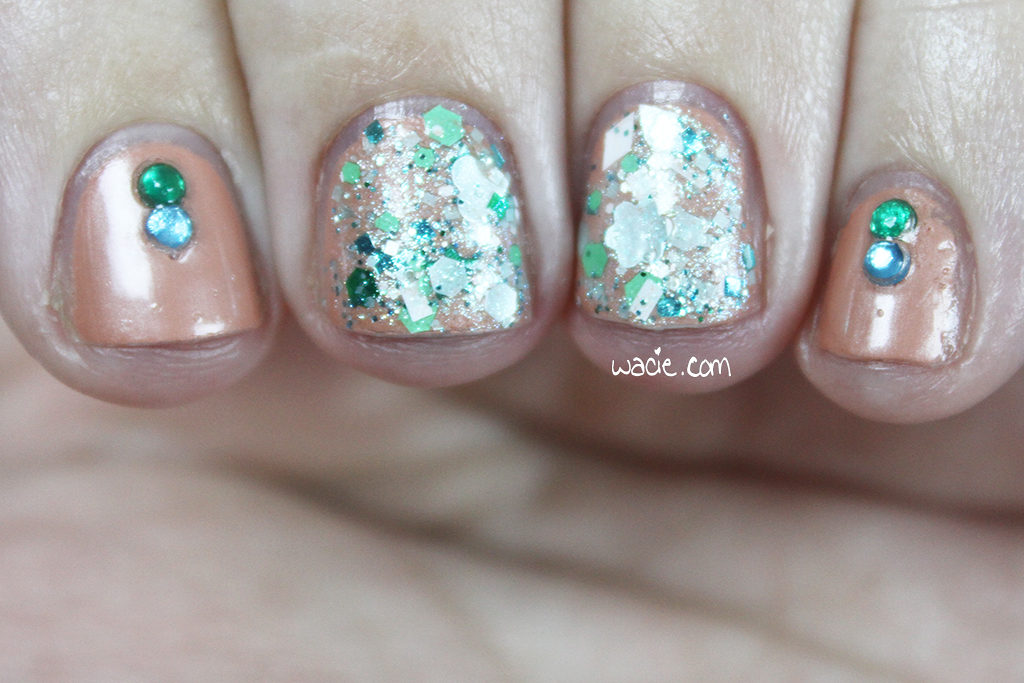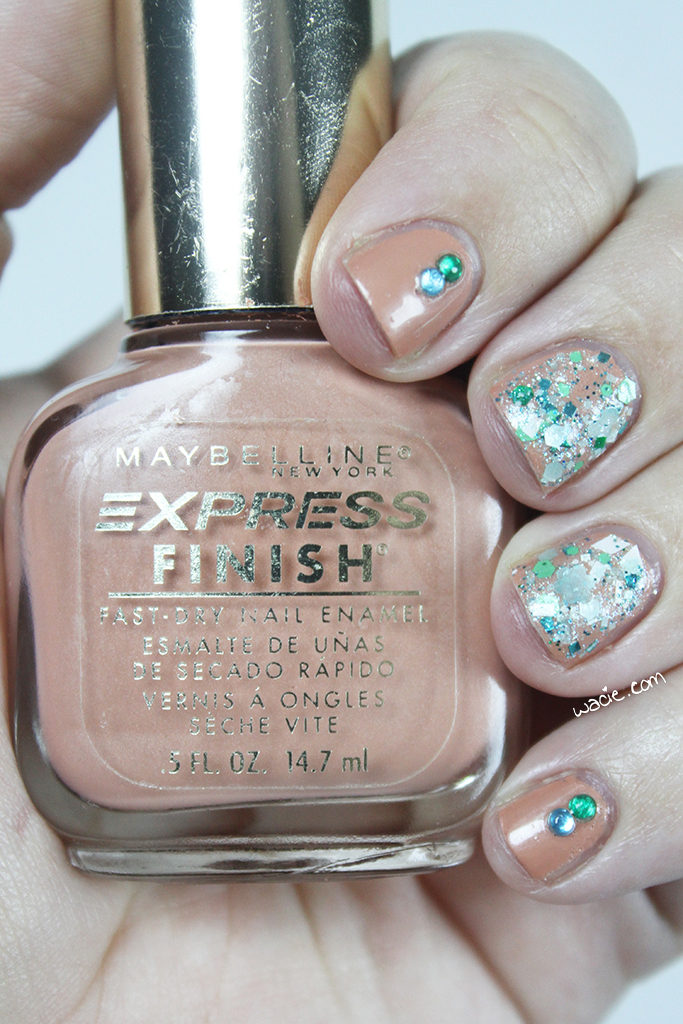 As you can see, this Maybelline polish is at least ten years old. That's as long as I've had it, anyway. I don't know anything about it; its name and other labels got peeled off, leaving its identity lost forever. It's a really nice polish besides being old; it's a warm nude with a subtle shimmer, it dries pretty quickly, and application was easy, even though I remember one of the last times I used it the brush dropped a strand in the wet polish. I'm always impressed by how long a polish can live.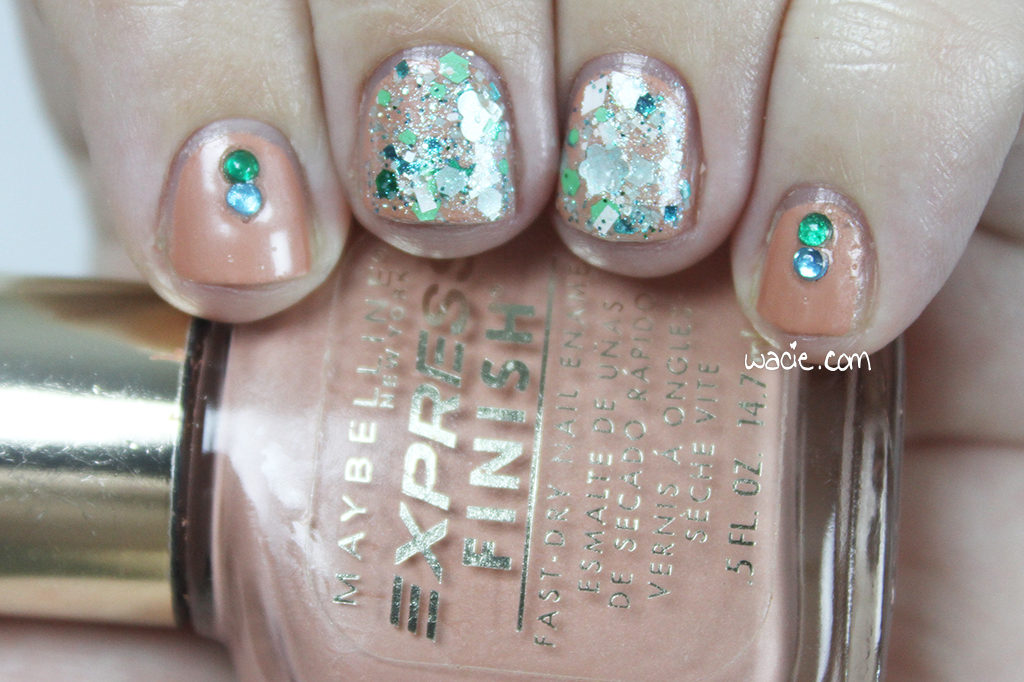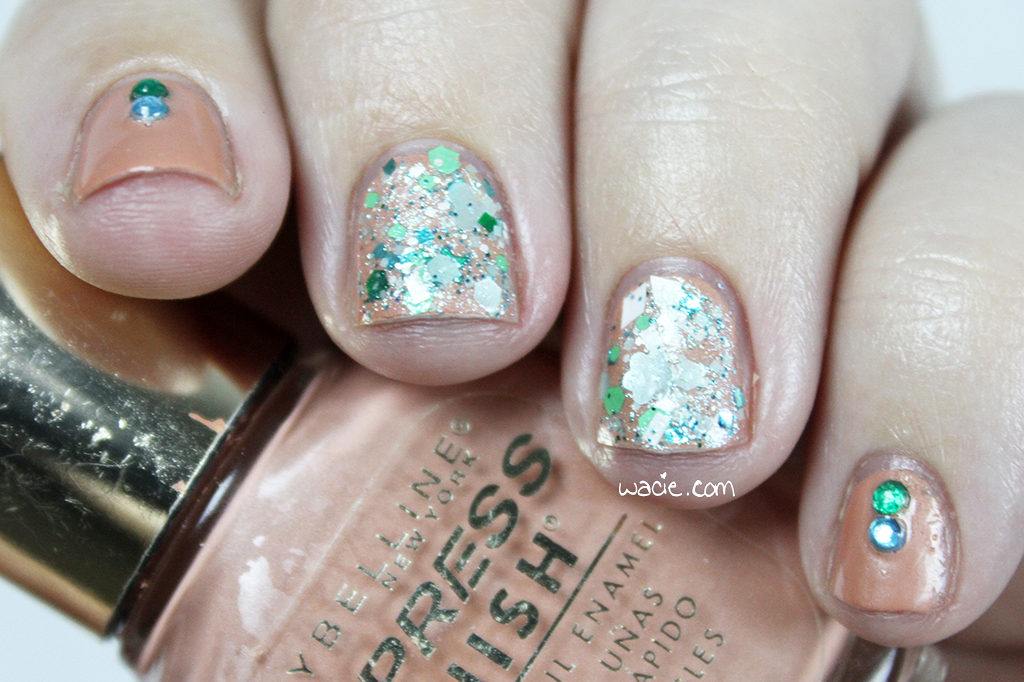 I never know what to pair nude polishes with. Nudes are a great base for anything, and I couldn't decide what to use with it, so what I did this week was pick a random Helmer drawer, shut my eyes, and grabbed a polish out. It was this one, Lynnderella's The Full Minty. This was one of the first Lynnderellas I ever bought, and I've had it at least a year now, so I'm happy to be trying it out. At first I wasn't sure about it; I thought the green would overwhelm the nude, and it kind of does, but I like it. The rhinestones, the final afterthought, pulls it together.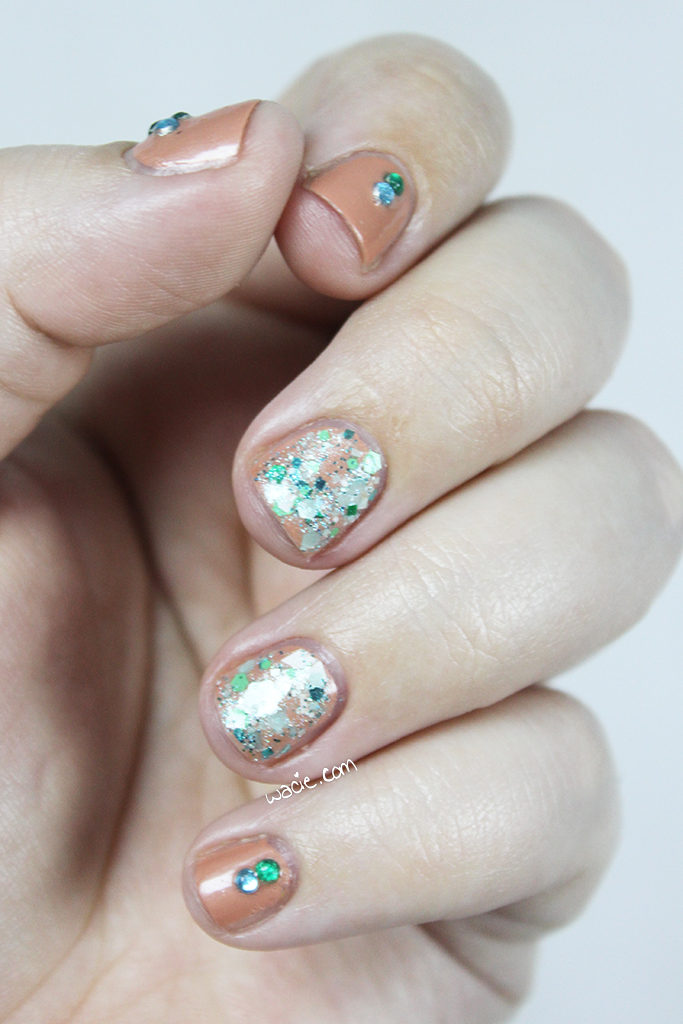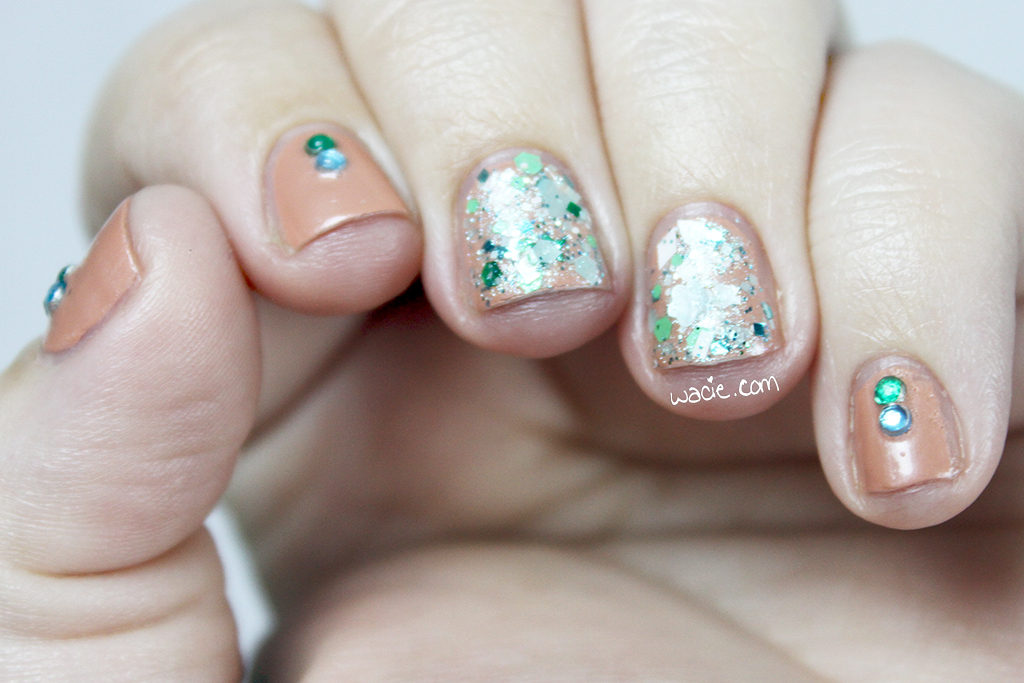 In the sun, this is really nice; you can see the full variety of glitters in The Fully Minty, as well as the subtle nude shimmer in the base.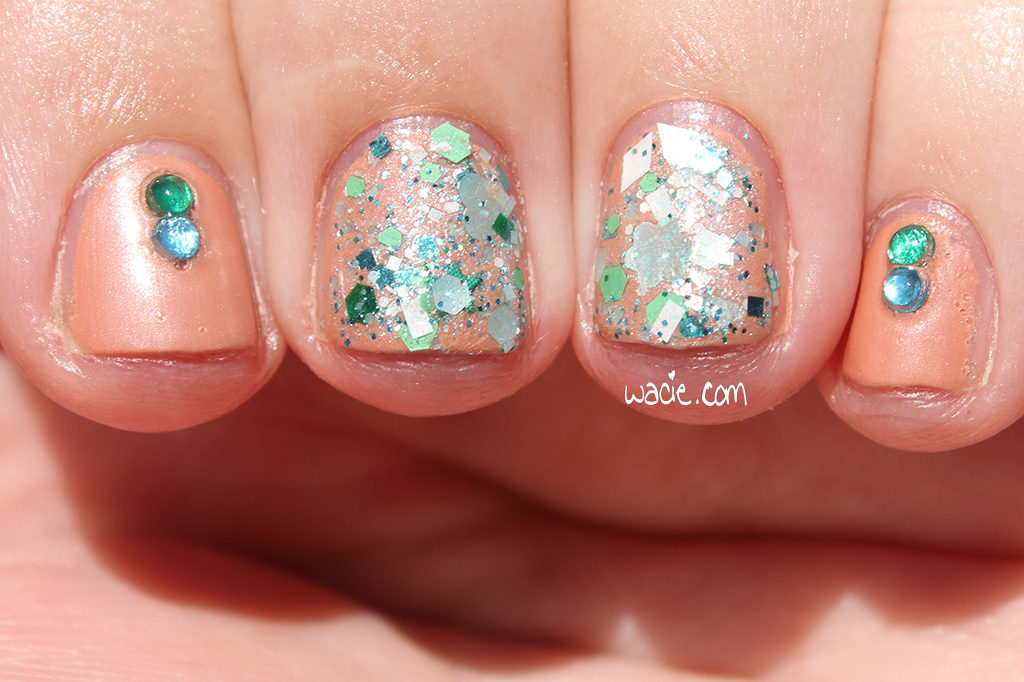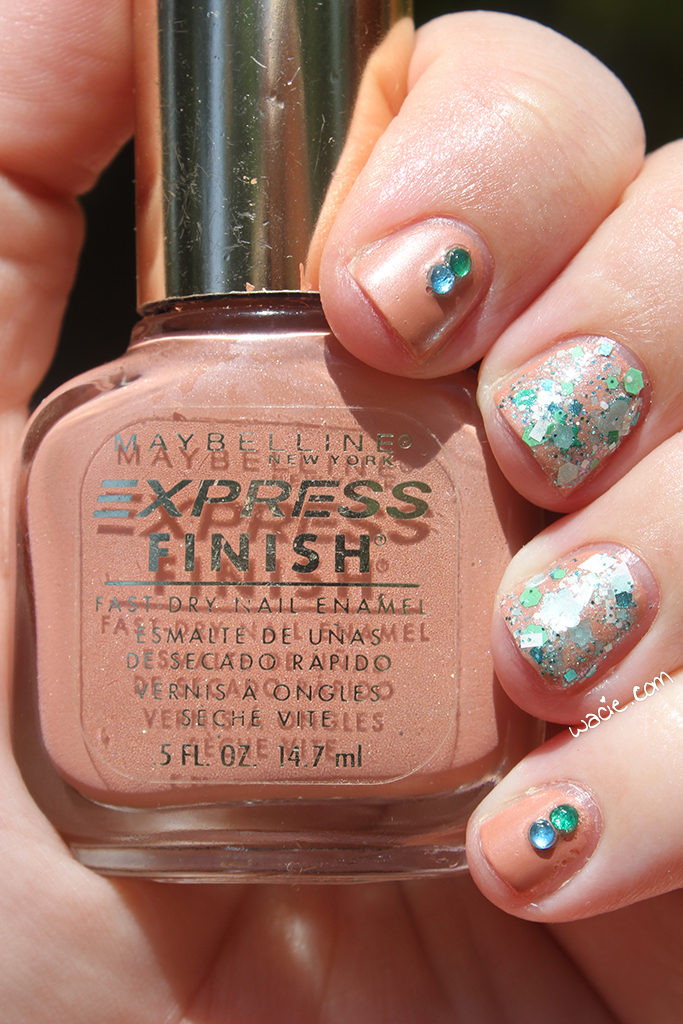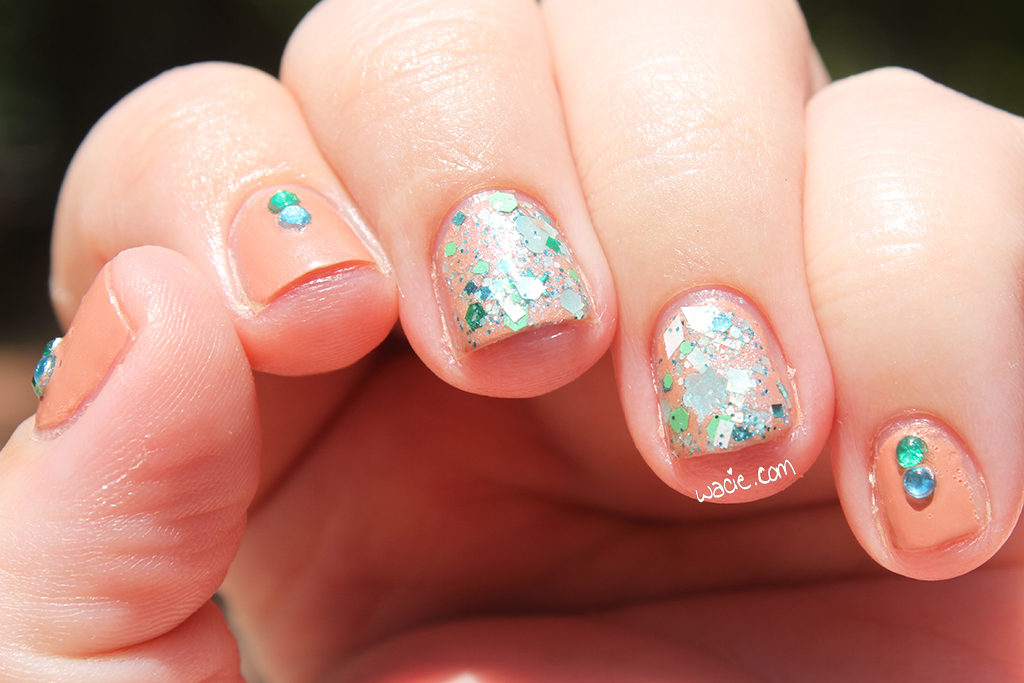 As the Maybelline mystery color is old and likely discontinued, I can't offer any buying notes for it. The Fully Minty and other Lynnderella polishes are available on both eBay and Storenvy. My rhinestones are from Amazon.
I bought these products myself.