It's like I dipped my nails in shiny chocolate. It's not chocolate, though. It's glitter!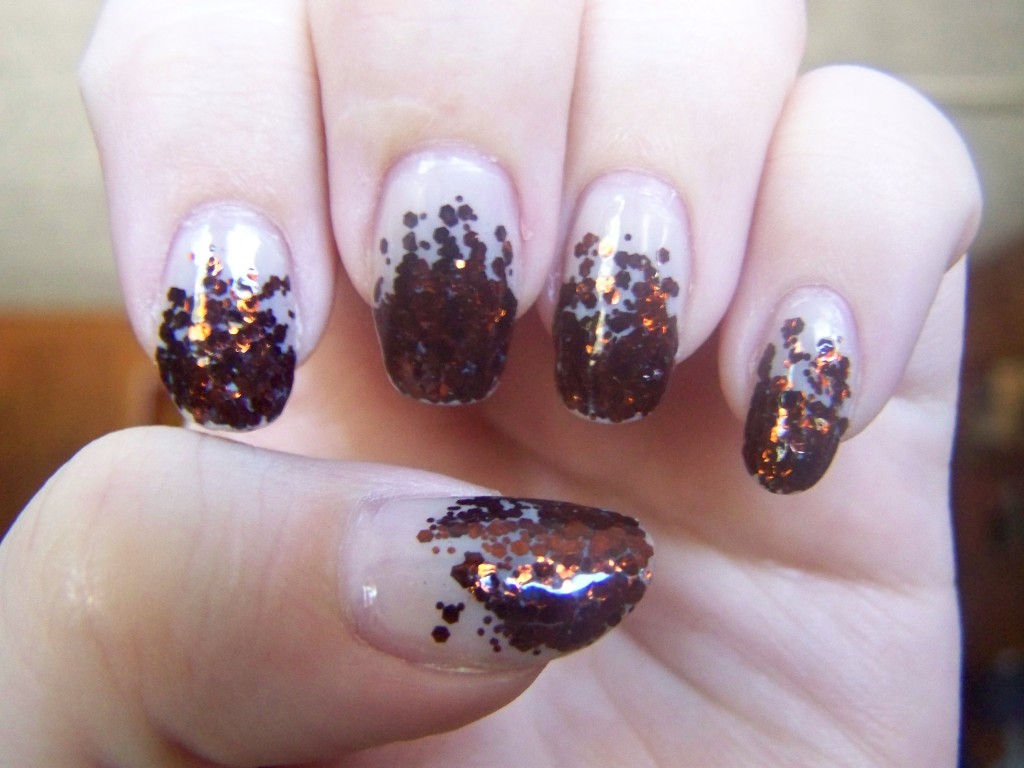 As you can see, I used two polishes this week. Wet 'n Wild's 2% Milk is a very pale, very sheer pink. The first coat was so sheer that it was nearly invisible. The second coat was less so, but was still very transparent and natural-looking. I've never gotten the point of these sheer pinks that don't cover anything. I guess they're useful for French manicures, but I never got the point of those either.  Orly's So Go-Diva is a bronze glitter suspended in a clear base, and I had some trouble with this one. Before I started working with it, there was this layer of clear polish hovering over the glitter, and so when I pulled the brush out, I'd have maybe five pieces of glitter on an otherwise bare nail. I got this look by applying it with an eyeshadow sponge; the sponge soaked up the extra lacquer and still let me place the glitter where I wanted it.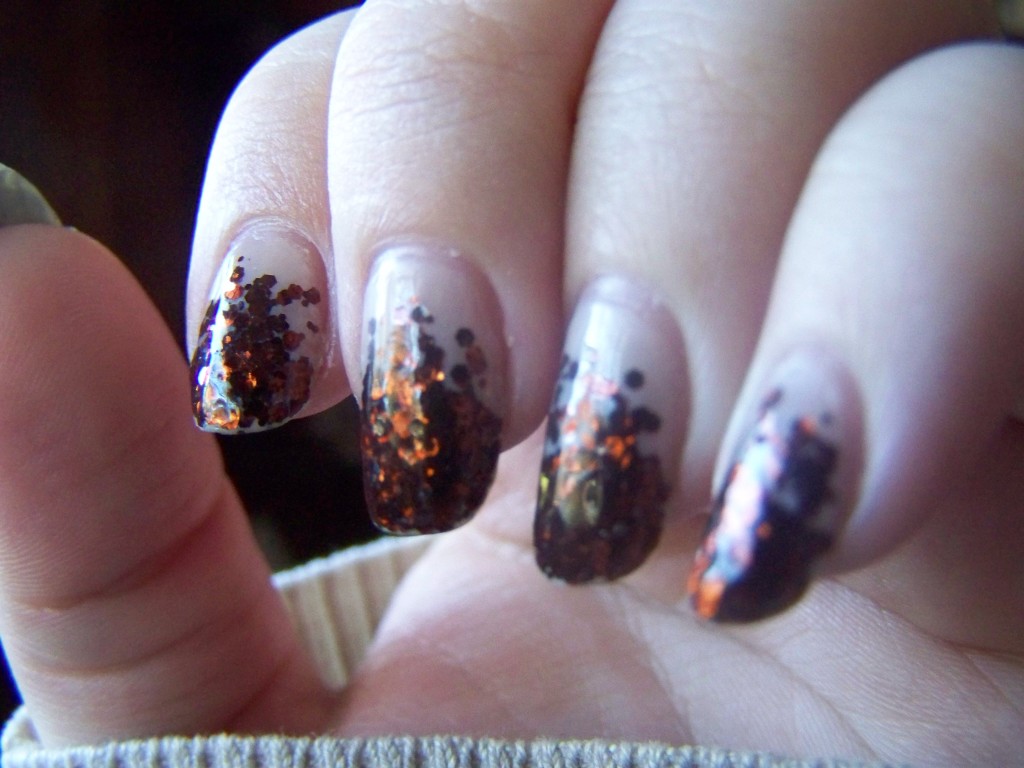 I could have done a better job with the gradient, probably. Since 2% Milk was so sheer, I felt I needed a thick layer of glitter to cover the nail line, and so that's why it goes down so far. I tried to exercise some control, I honestly did. This is actually the second attempt at this manicure today; my gradient work was awesome, but I tried a jelly sandwich thing with the pink, but I ended up hating it and took it off. I'm not especially happy with this gradient, but I like it enough to keep it on. However, it has crossed my mind to just sponge the glitter onto the whole nail and keep the sheer pink out of it.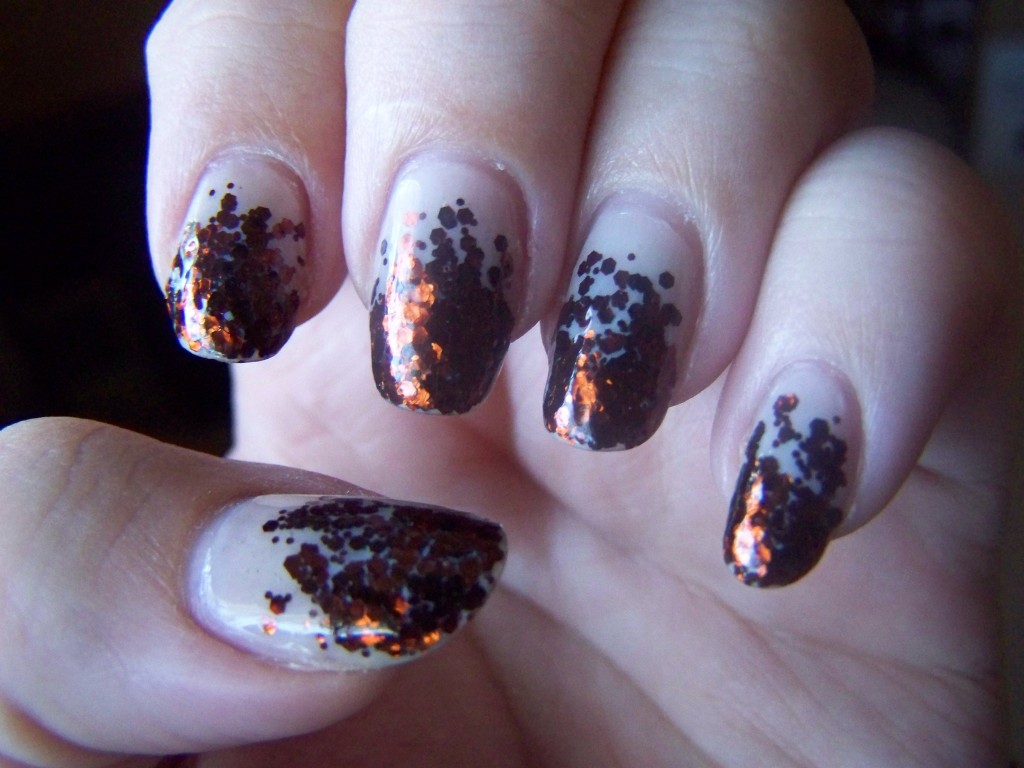 This is a good festive manicure, I think. I never do themed or holiday nails, but I love when they happen by accident.
You'll see that layer of clear is gone from the Orly bottle. Out of curiosity, I tested it to see if the glitter spreads any better, and it does. I think I'm just going to pour out that extra bit of lacquer from every bottle from now on.