I almost don't even want to post these today. I have the saddest nails right now, and I'm a little ashamed of them. I had a nasty break over the week and had to cut my nails short. In what is surely to be the saddest swatch of all time, I give you American Apparel's Moon, the last of the glow in the dark polishes I bought there for my birthday. All photos, except for one, were taken with natural light indoors, and with three coats of Moon and three coats of Seche Vite.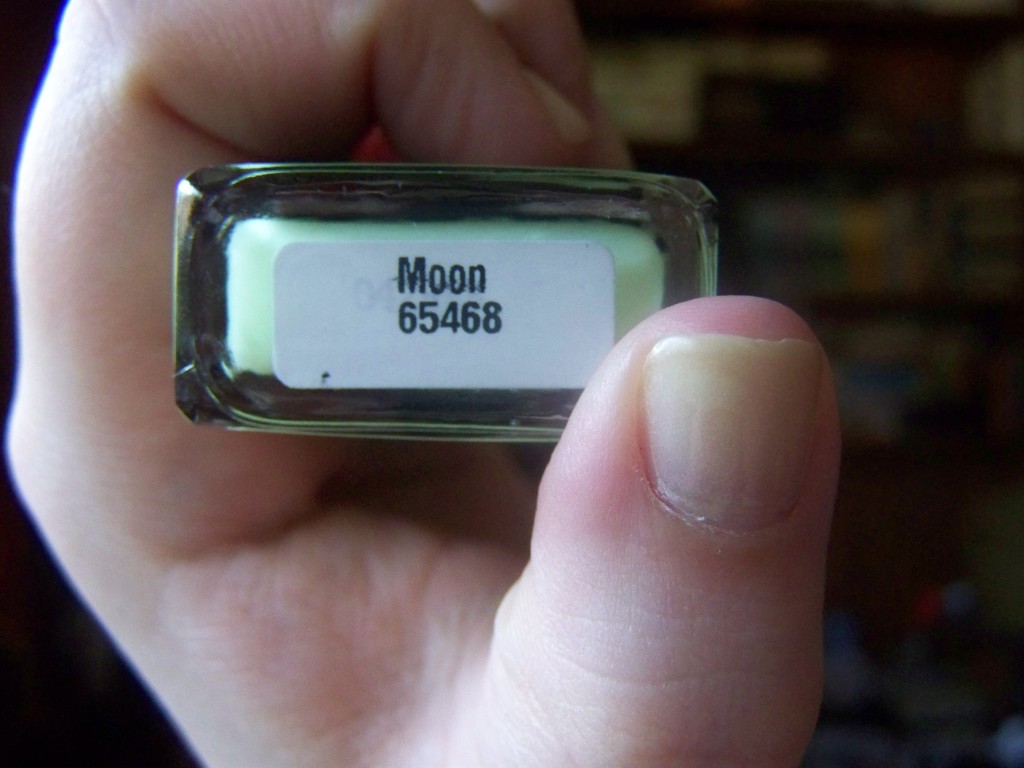 Compared to the other two I've swatched, this one is the least wearable on its own. Even with three coats, it's very sheer, and looks like I'm just not wearing polish at all. There's a slightly greenish appearance in natural light; in fluorescent light, that color isn't there. In some photos, the bottle seems to glow; that color is representative of what the glow looks like in the dark. As you'll see below, I tried to take a glow photo and only half-succeeded. I honestly have no idea how I got those great (by comparison) glow photos for my Neptune review. I haven't gotten any that good since, and I don't know what I'm doing differently.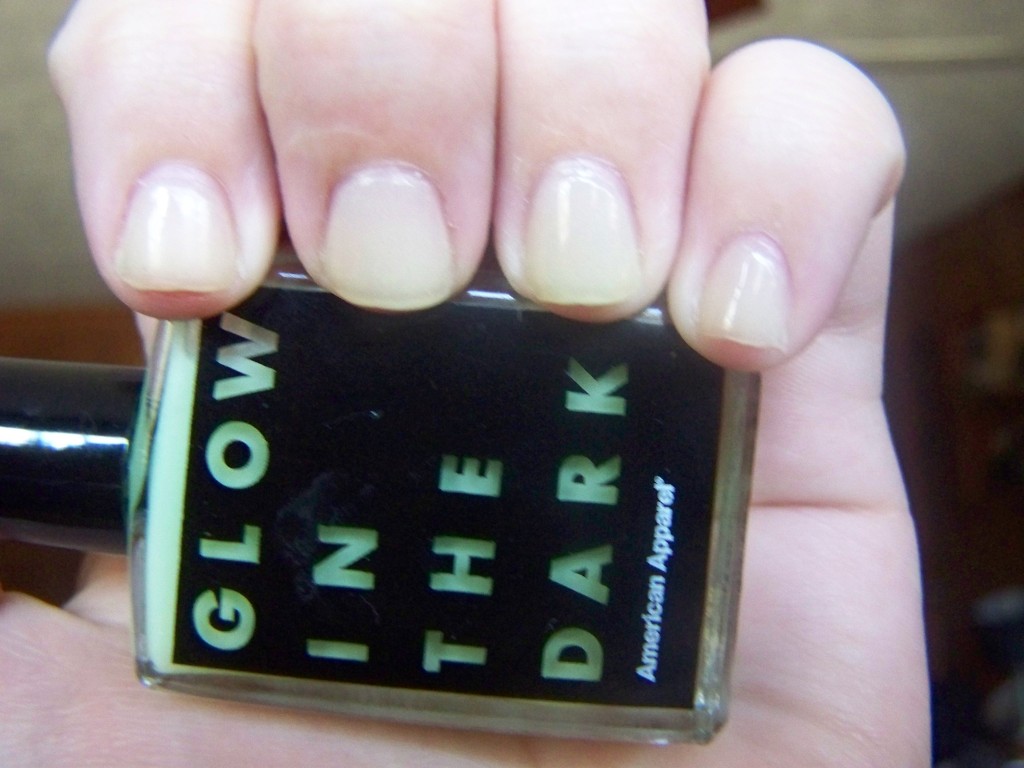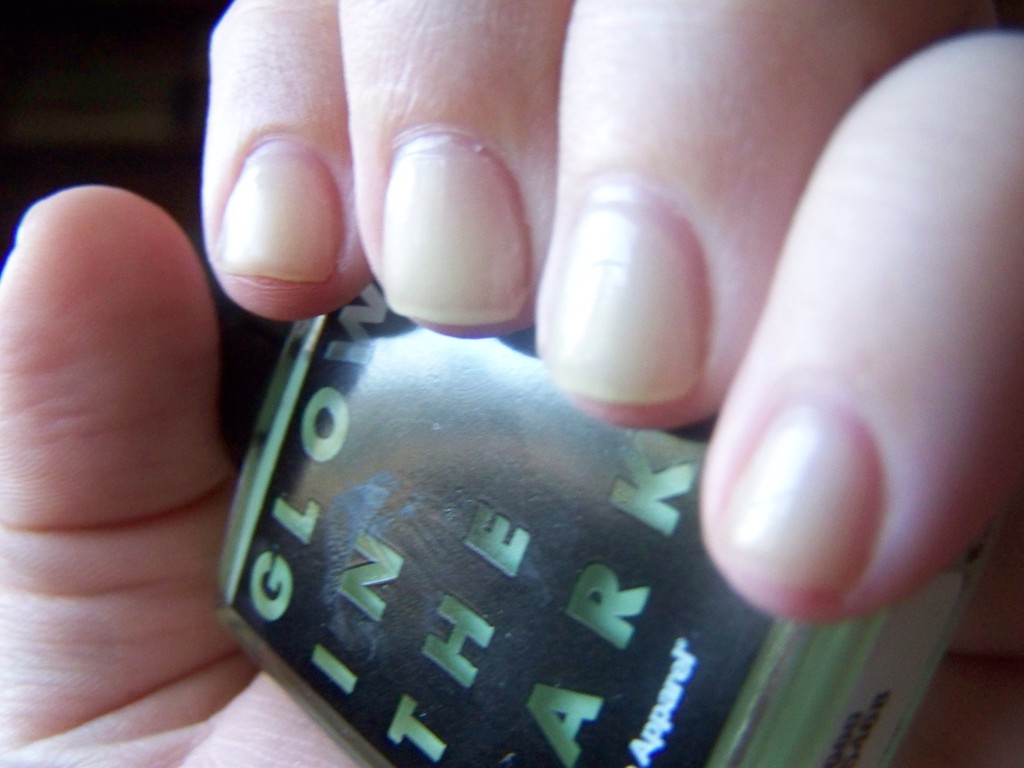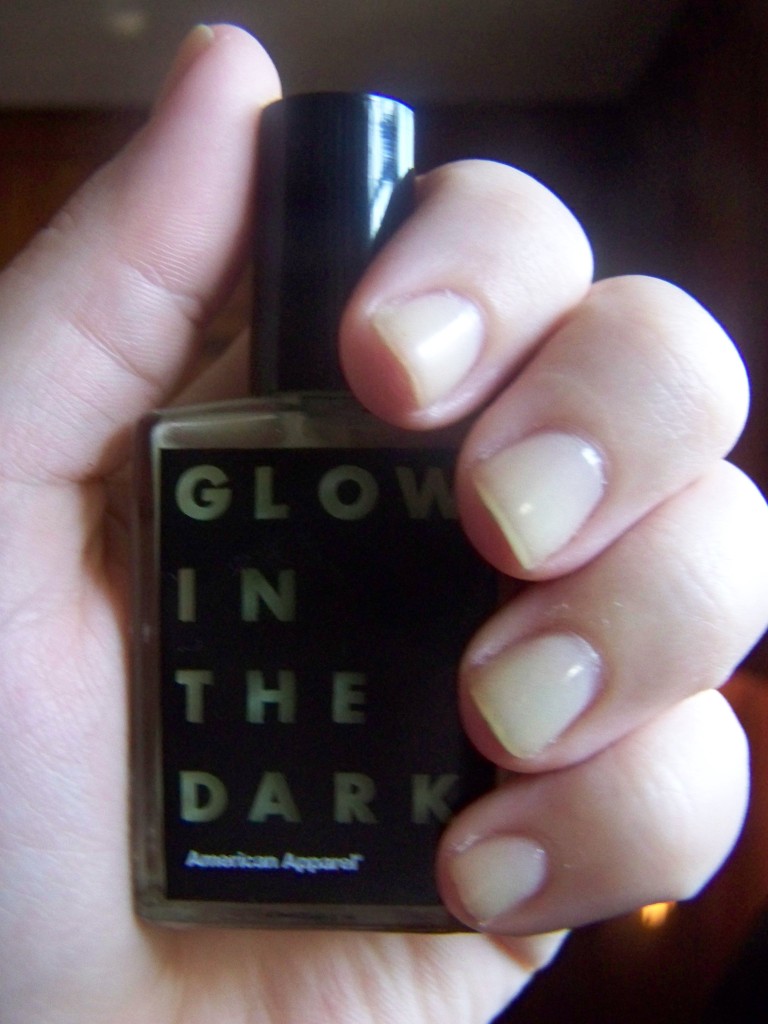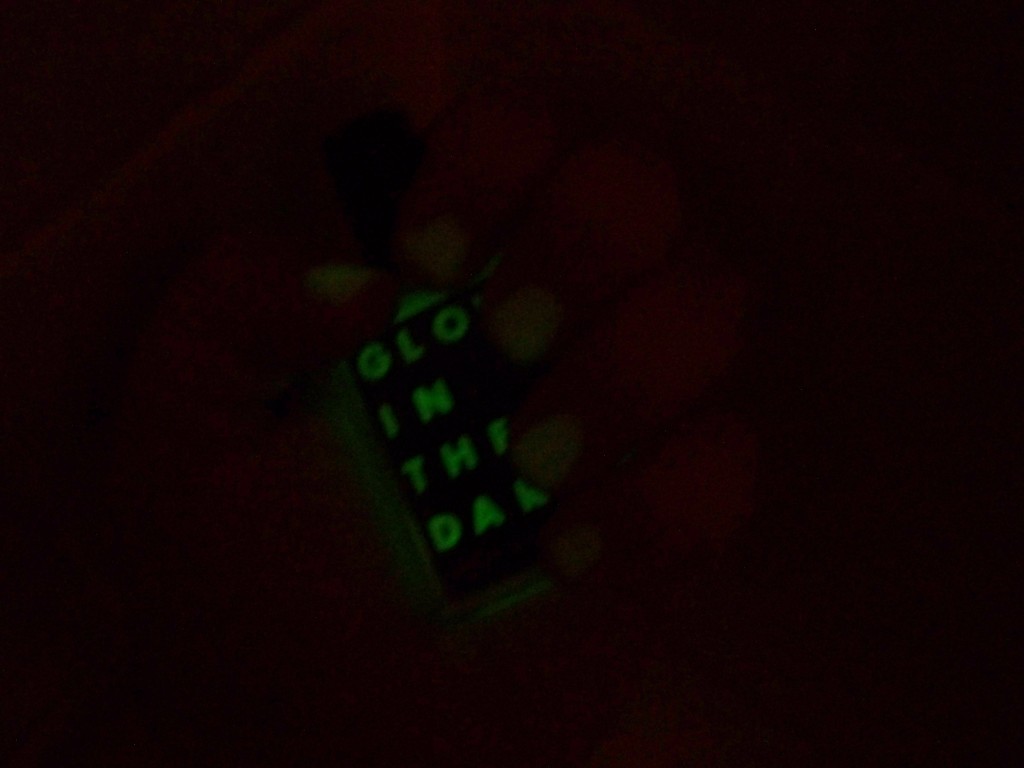 I am so sorry about the appearance of my nails. I didn't realize how uneven and jagged the edges were until I photographed them with the macro setting. That is just terrible and I've been pounding the biotin in the hopes they'll at least be fingertip-length by the end of the year. It's weird feeling my actual fingertips on the keyboard keys. My hands look like baby hands; my fingers look like fat sausages. I can't wait until I have nails again.