For Manicure Monday, I've done another jelly sandwich! I love this style; my nails always look so shiny and luxe, like special little jewels. This sandwich is made with three coats of OPI's In True Stefani Fashion between Essie's Clambake, topped with one coat of Rica's Glossy Glam top coat.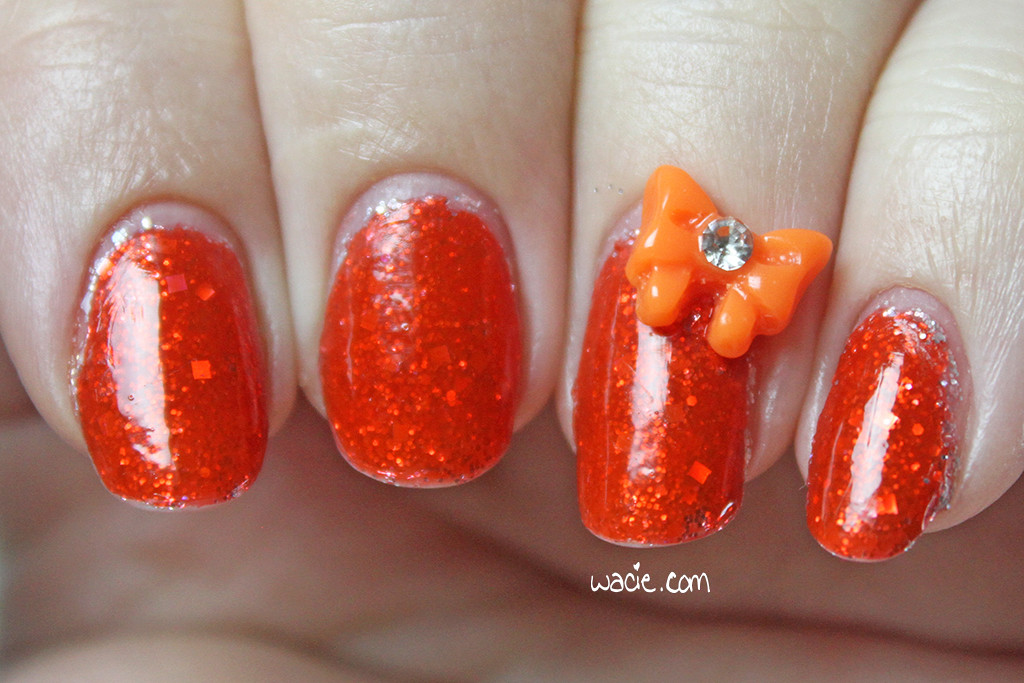 I have to tell you: I really love Clambake. It's not one of the more popular Essie shades, and I guess I can understand why; I know people expect a more pigmented, fuller coverage polish, and jellies are duds. I think I also remember it being towards the bottom of the Walgreens Essie display and that's probably a factor as well. I just think that, if you like jellies, perhaps this is one you should consider. It's so squishy that you can see the squish from outside the bottle, and the color is really potent, despite the sheer coverage. It's definitely unique to the Essie lineup, and pretty unique in my collection, too.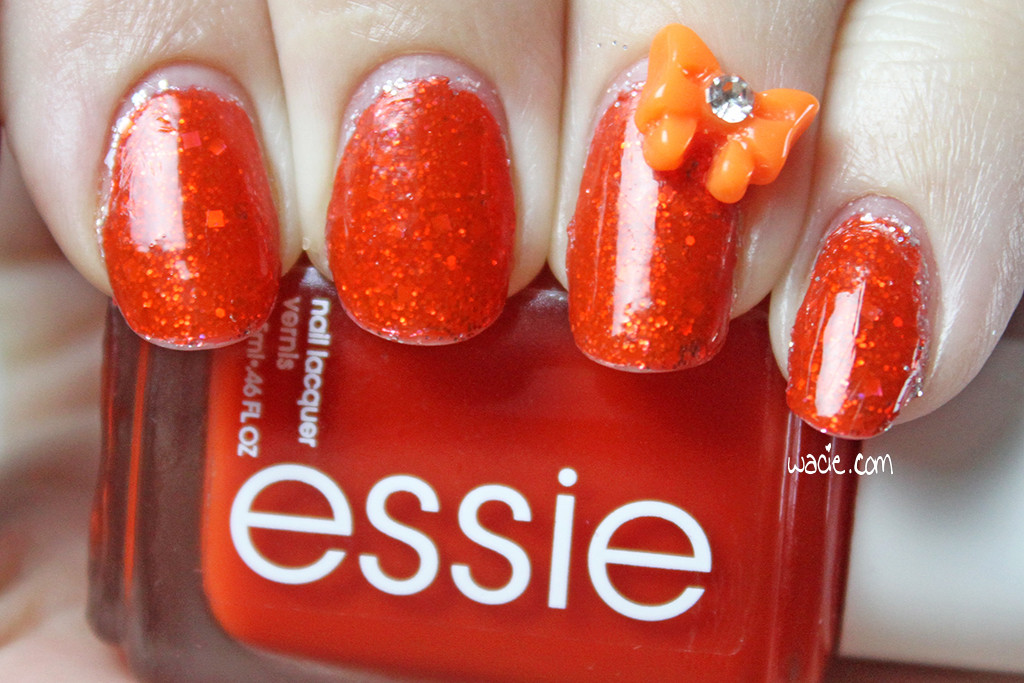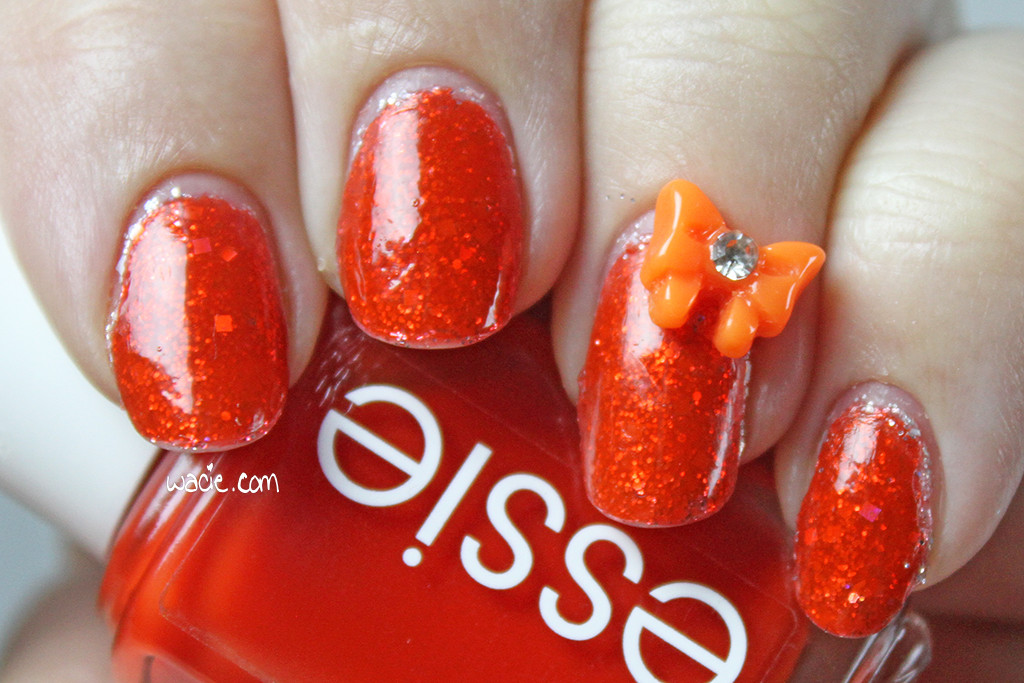 However, In True Stefani Fashion was a bit of a letdown. I mean, it's a fantastic polish; it dried well, I got pretty good (but not complete) coverage in three coats, and it dried very quickly. In the bottle, it looks like there are more holographic silver glitters than there are. I thought it was all holographic glitter, which is why I picked it to go in this sandwich. Instead, I think it's just the bigger square glitters that are holo, and the rest are just metallic silver. I mean, it ended up looking pretty good, but there's just nothing like a jelly sandwich full of twinkling holographic glitters.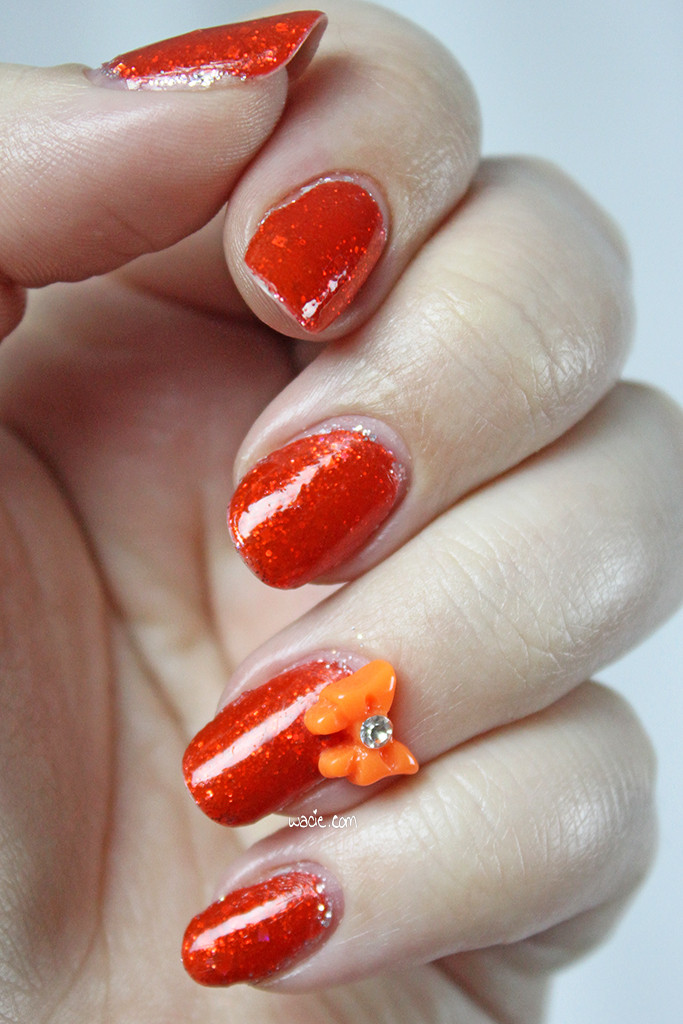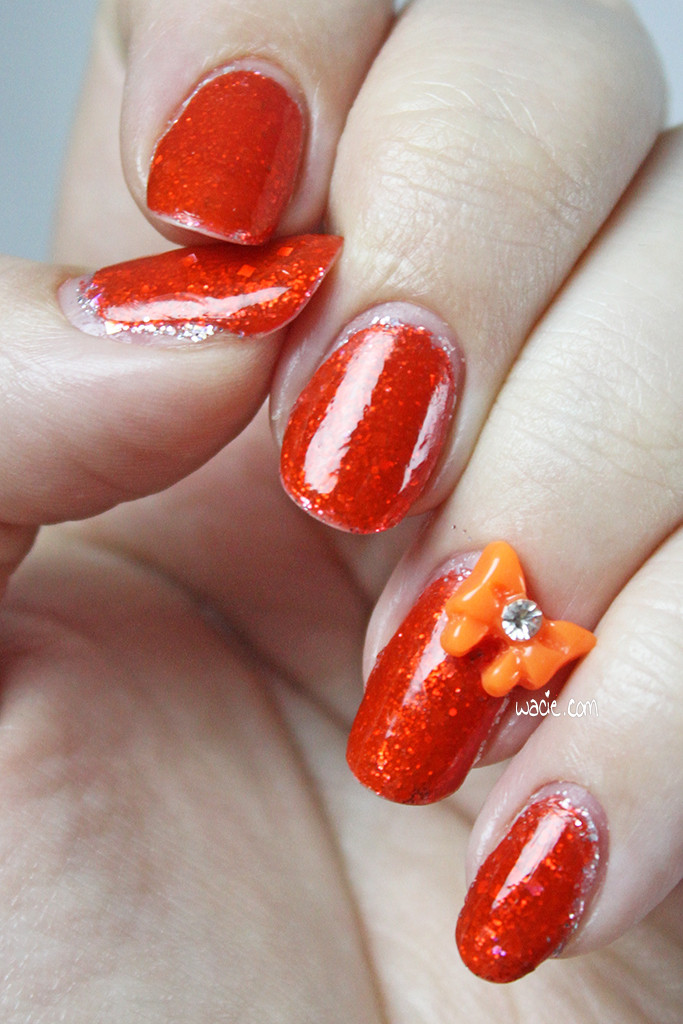 I added a bow. When I did that purple jelly sandwich a few weeks, I thought that, even with all that glitter, it still looked a little bare, so this time around I added a bow, just for a little something extra. It's not the same orange as the polish, but I still like it.
Clambake is available wherever Essie polishes are sold; I got mine from Walgreens. I think In True Stefani Fashion was a limited release as part of the first Gwen Stefani collection, but it can still be found around online. My bow charms are from Claire's.