For Swatch Sunday, I'm wearing my first and — so far only — Girly Bits polish! This is Blue Eyed Beer Drinkin Music Lovin Lawyer, a collaboration with Julie from Wishes of a Blue-Eyed Girl to celebrate the blog's first anniversary. I'm wearing three coats with one coat of Rica's Glossy Glam top coat.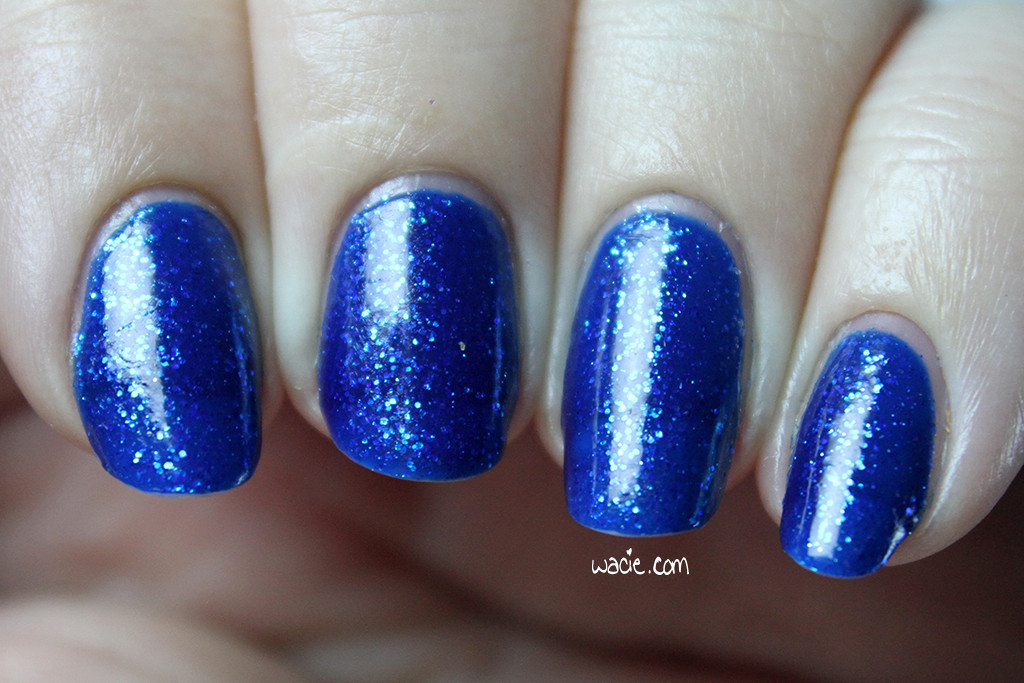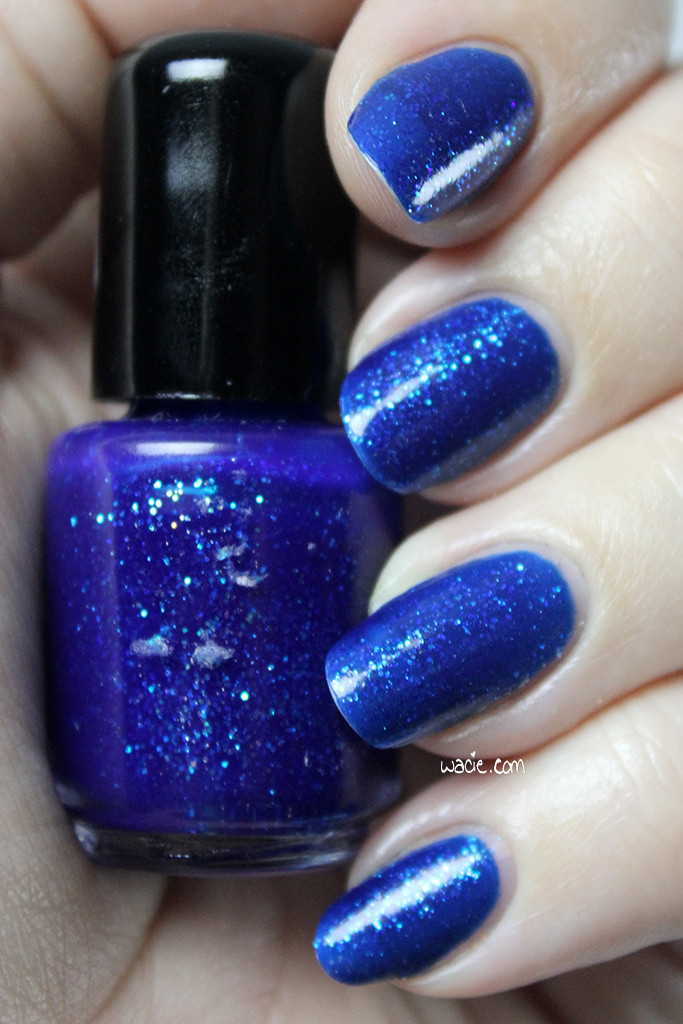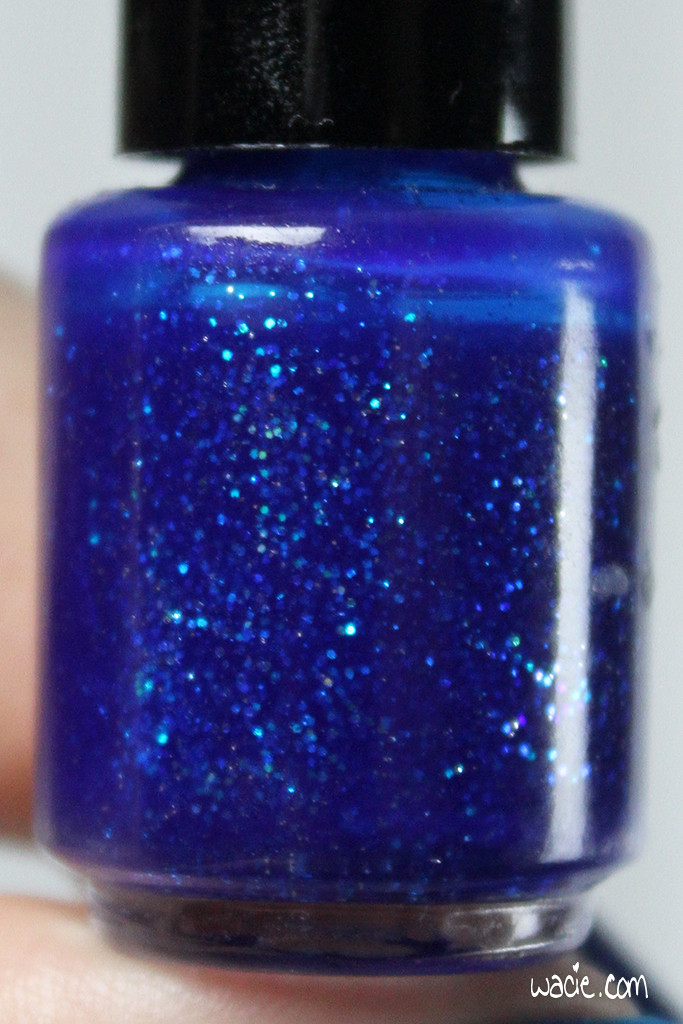 Blue Eyed Beer Drinkin Music Lovin Lawyer is a deep royal blue jelly with iridescent microglitters. From the first coat, the polish has fantastic coverage and rich color; it builds with each additional coat. Even though I have three coats on, you can see my visible nail lines. This is the first time I've seen it though, so I think it only occurs in harsh, bright lighting. The glitter spreads evenly and comes out of the bottle without any fuss. The consistency is just right, even with all the glitter in it. Drying times were good as well; my nails were dry to the touch in about five minutes. It dries with a smooth and glossy finish.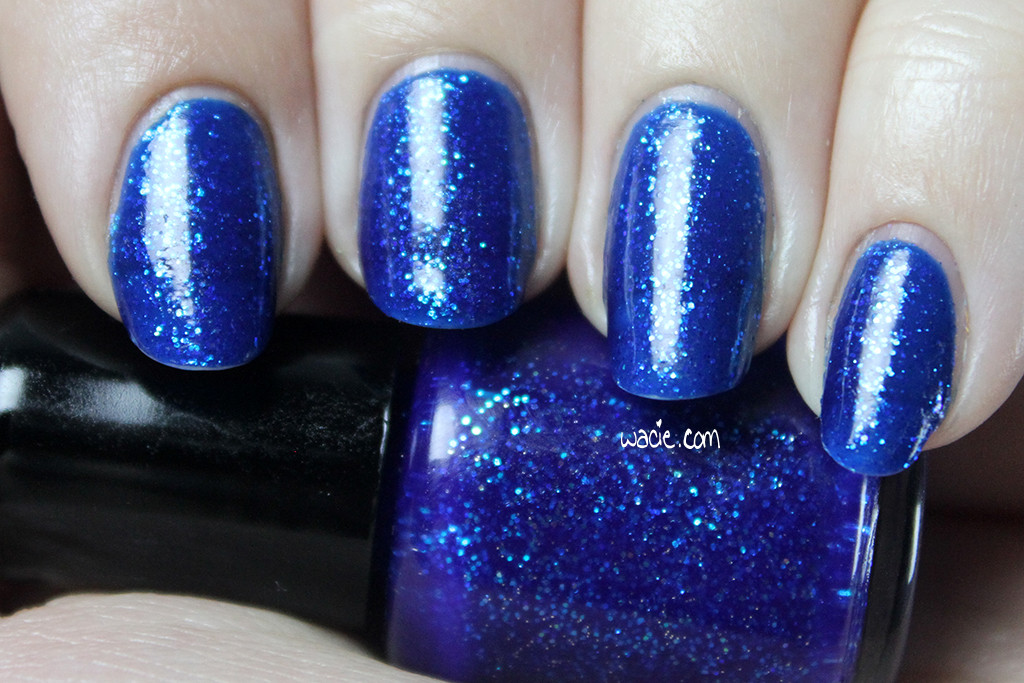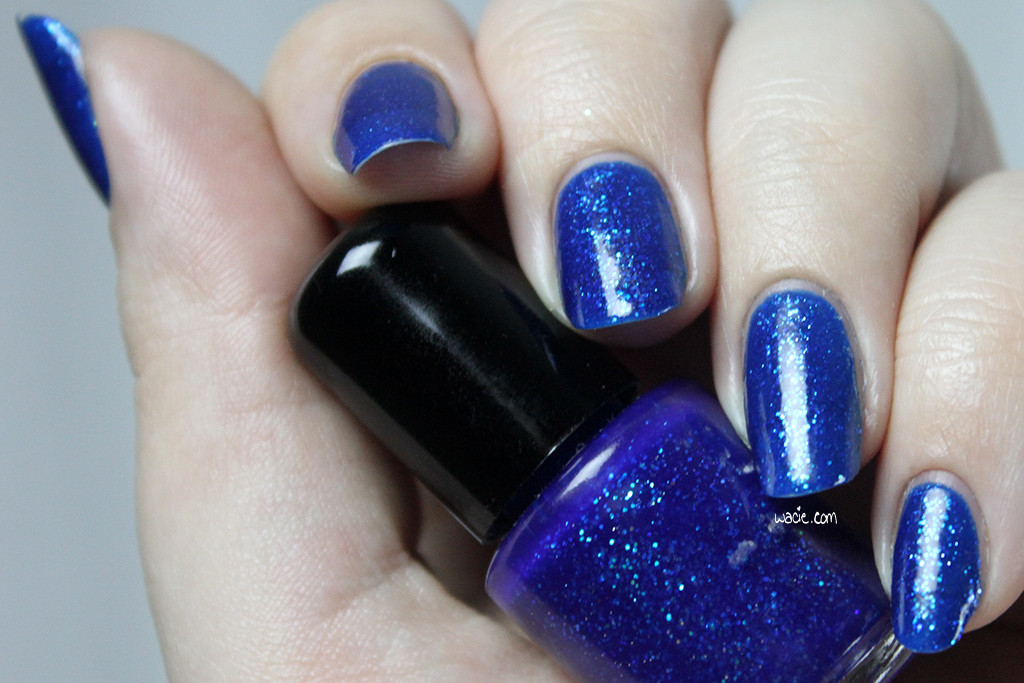 This polish is definitely a winner in my book. I love the way the color and glitter play together. The color on its own is already deep and powerful, and then the glitter just makes it. There's not so much glitter it makes the polish bumpy or coarse, but it's just enough to make it sparkle. It's so lovely. I also love that it was a blogger collaboration; I love seeing makers and regular folks working on things together. I feel like it really strengthens the indie community. The reason I even have this polish is because it's a collaboration. And if you're wondering why it's a mini bottle, this is a decant from my friend Angela at Older Ladies Like Color Too. See? Community!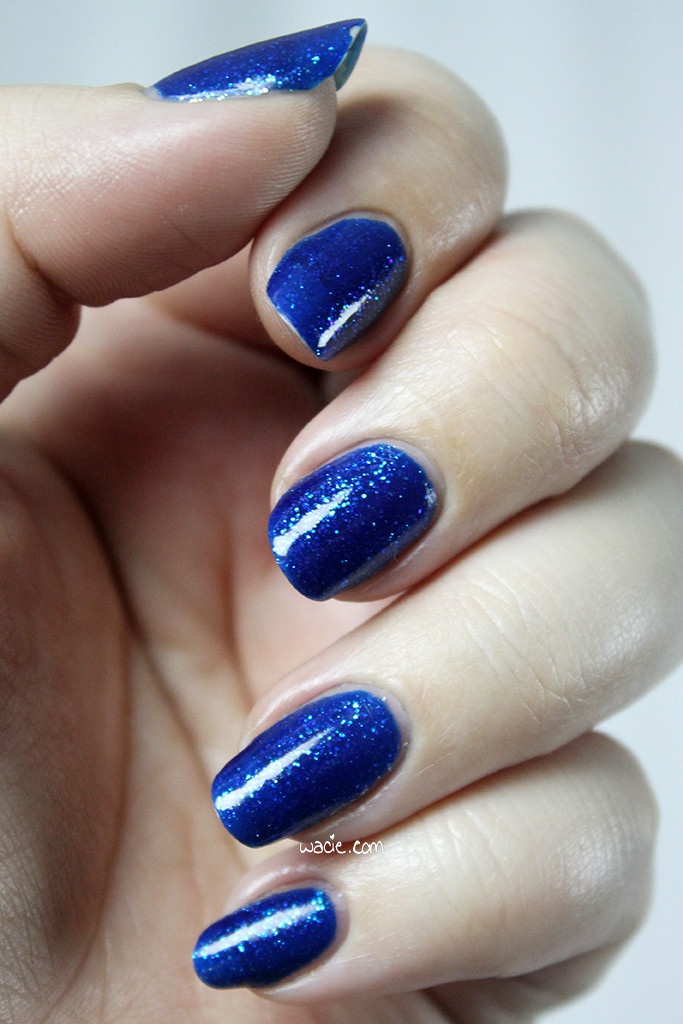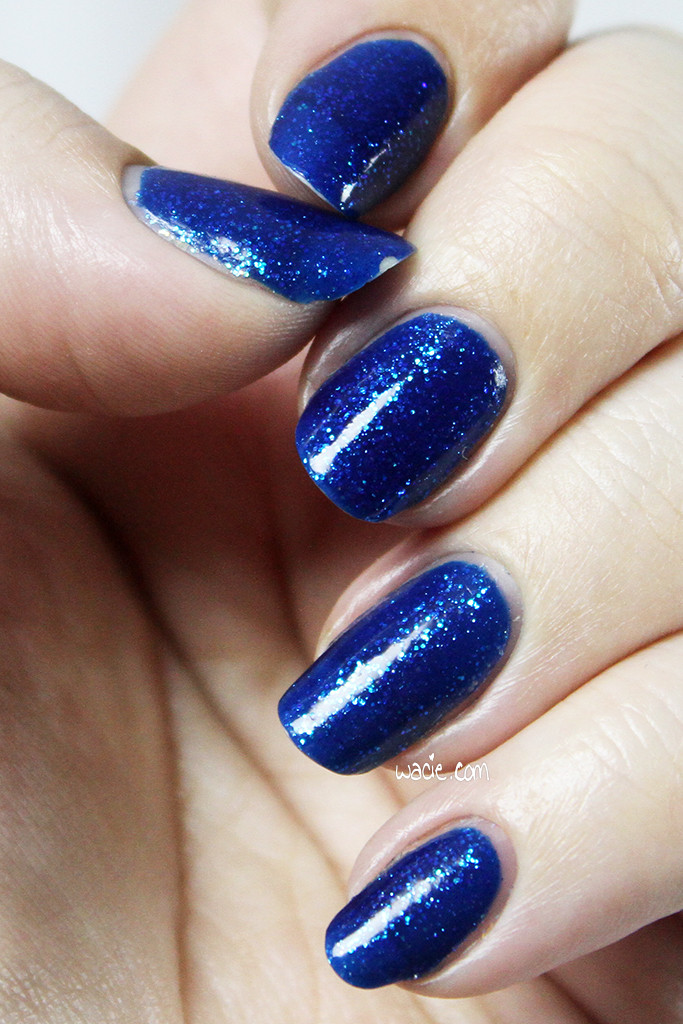 Blue Eyed Beer Drinkin Music Lovin Lawyer and other Girly Bits polishes are available from the Girly Bits website.