Manicure Monday!! I love my mani today. I'm wearing three coats of Color Club's Sparkle and Soar, one brushed coat of Digital Nails's Aguamenti, and one coat of Ciate's Speed Coat Pro top coat.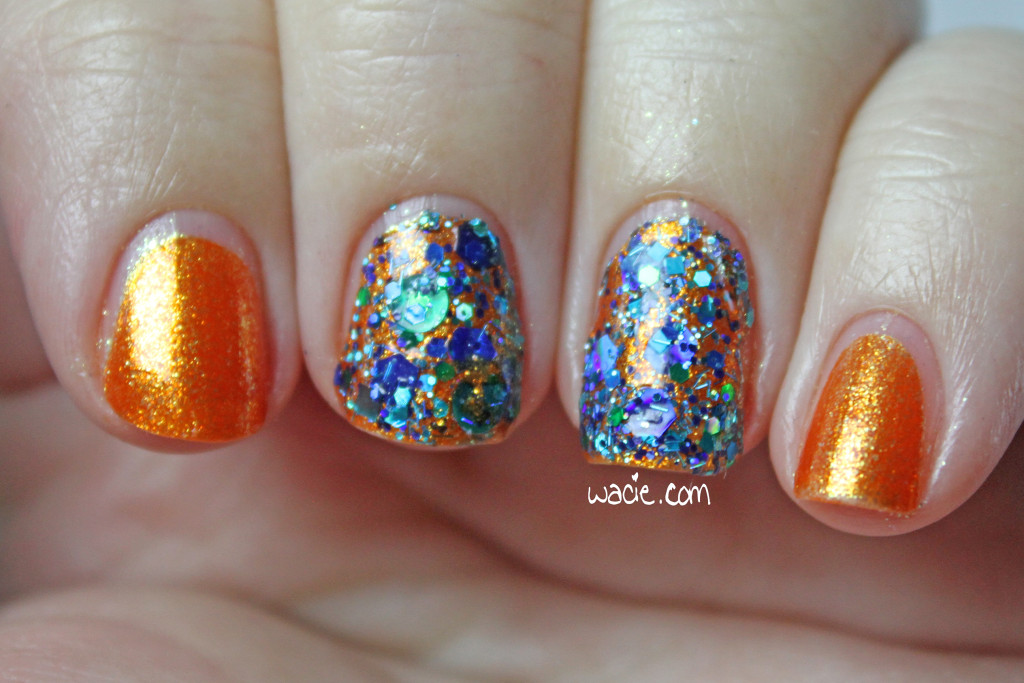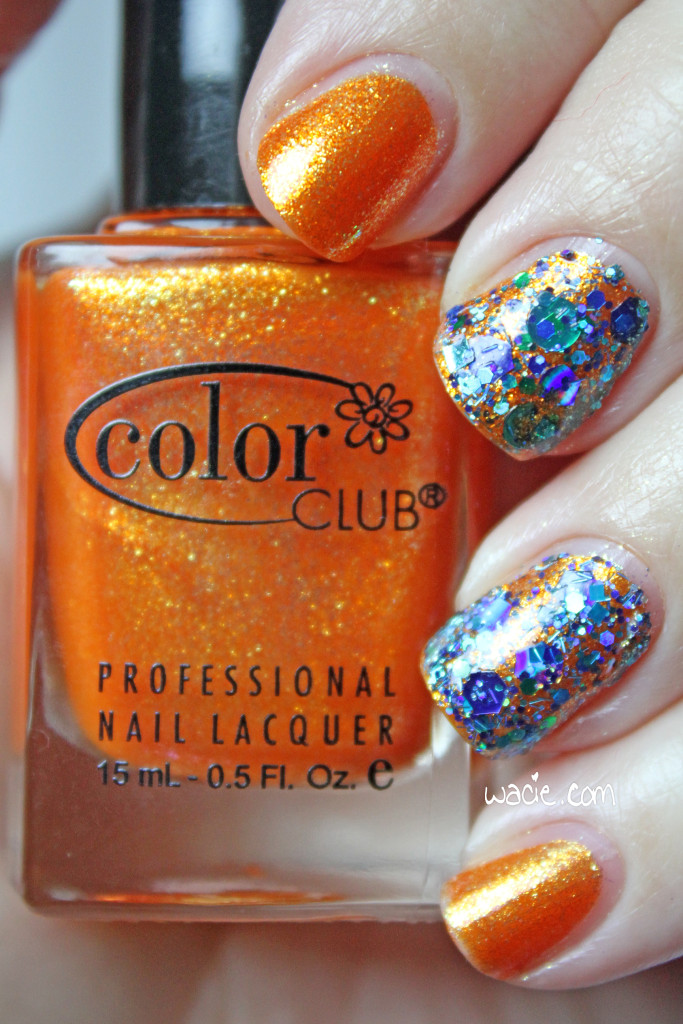 Sparkle and Soar is a shimmery orange polish with golden glass flecks and a hint of gold-to-green duochrome. Application was pretty easy, I didn't have any problems with it. The consistency is fine; it's thick due to the amount of shimmer/superfine glitters, but it's easy to control. It dried pretty quickly, and to a satin finish. With a top coat, the shimmer becomes that much more vibrant.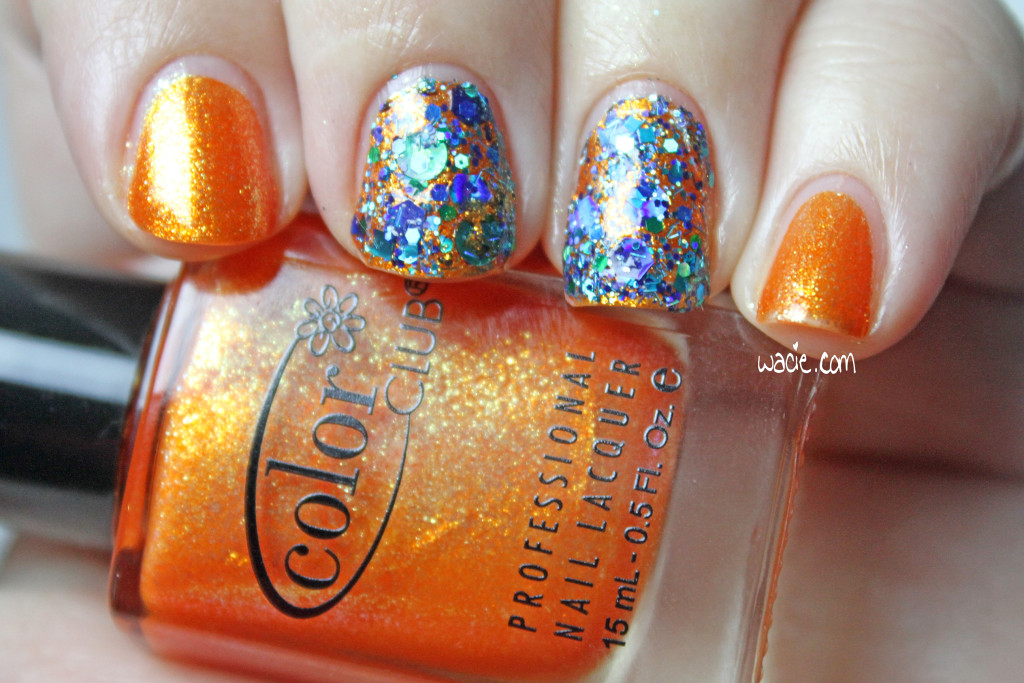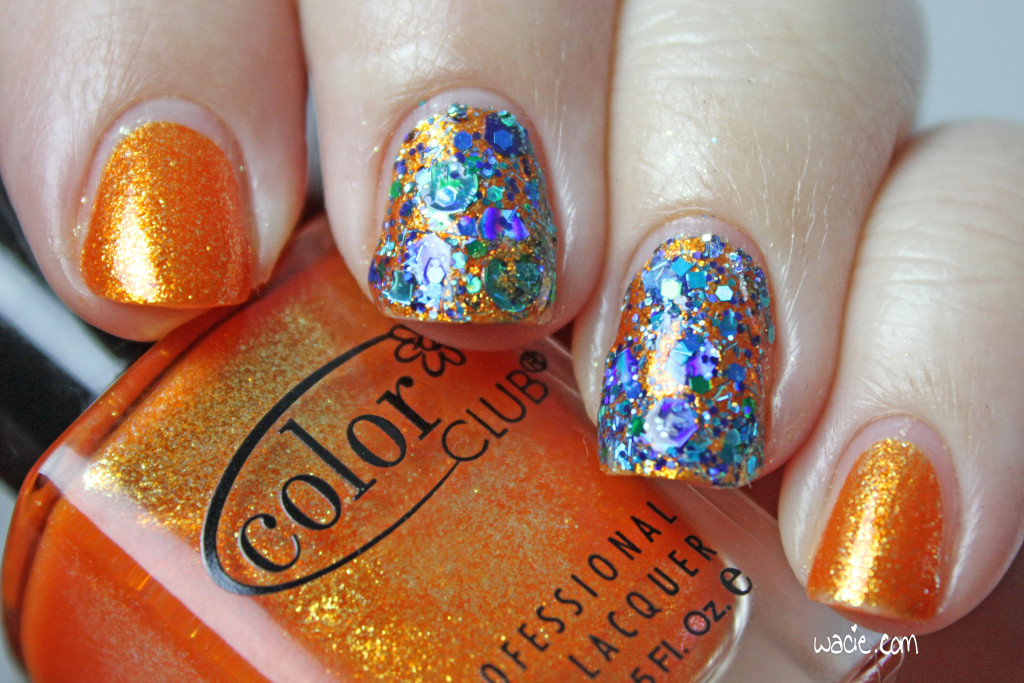 Aguamenti is a glitter topper with a truckload of metallic and holographic glitters in various shapes and colors. There are dots, hexes, squares, and bar glitters in blue, aqua, teal, and green. The maker says the base is slightly tinted, but I can't tell. The application here was super easy for a glitter like this; the large glitters were easy to find and brush on, never getting lost in the smaller glitters. Also, sometimes it's really hard to get good and even coverage with a polish like this, and that's definitely not the case with Aguamenti. I could just brush it on and get this without any manipulation or glitter-placing at all. It's awesome.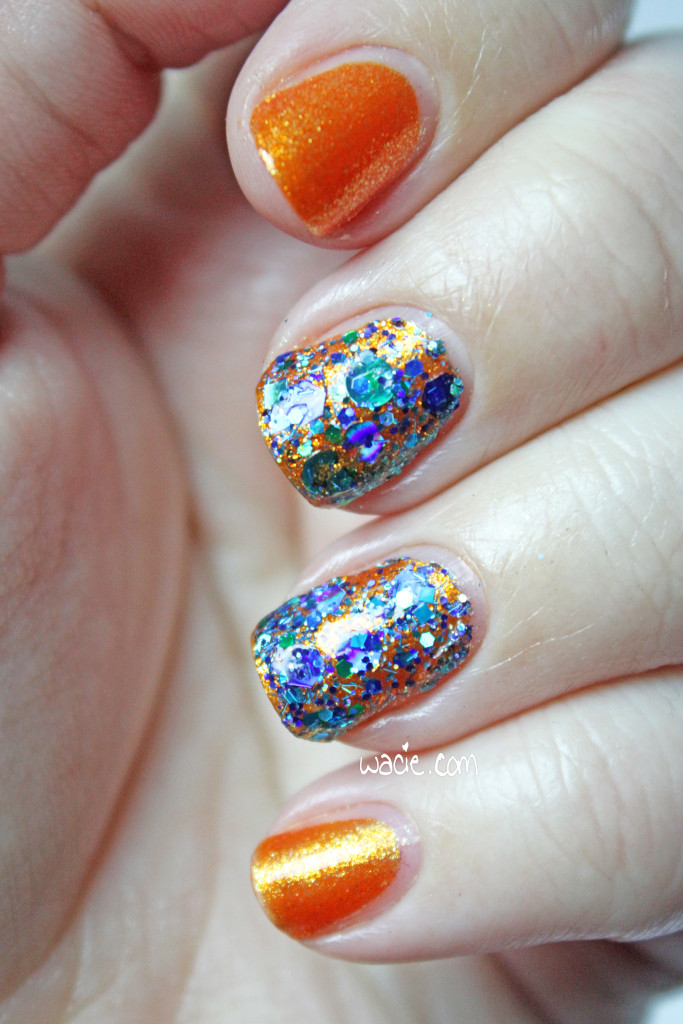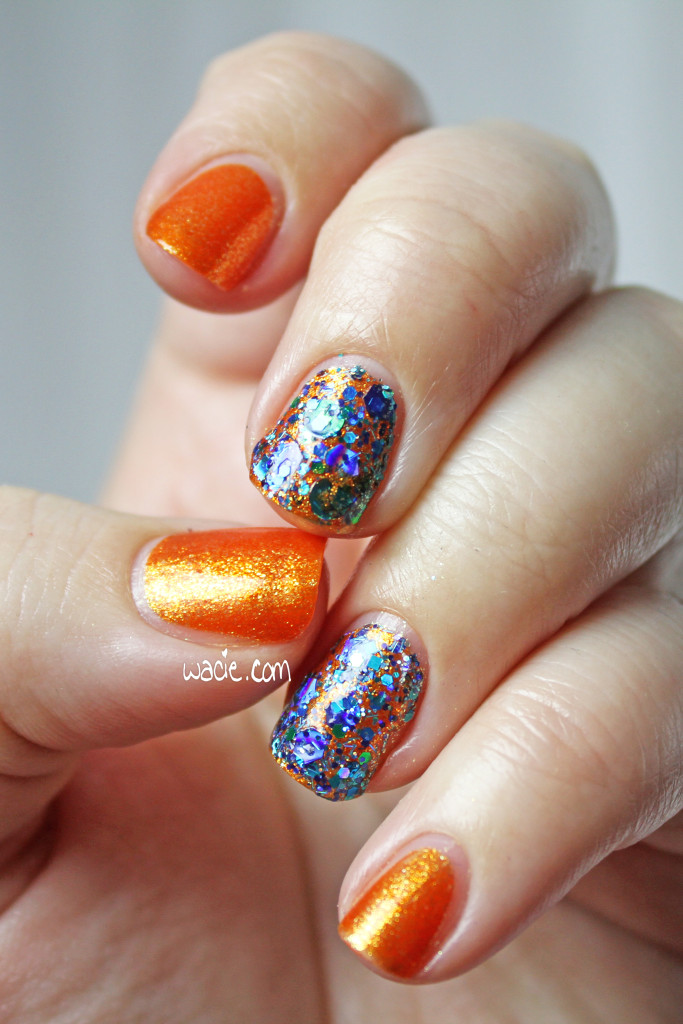 I really like the way this paired together. I was going for something complementary; I wanted a glitter that would make the color pop a little more, and vice versa. The gilded orange is so rich and bright; the glitter glistens like jewels. I knew I would love this look, but I really surprised myself with how much I like it.
Sparkle and Soar is sold on the Color Club website, and wherever else Color Club is sold. Aguamenti is currently in stock in the Digital Nails shop, but has been discontinued. Definitely be on the lookout for these polishes.
I bought these polishes myself.