So this is my idea of a professional manicure. I'm going on a business trip to Boston, and I wanted a manicure that was office-friendly without giving up glitter. Here I am, having my cake and eating it too.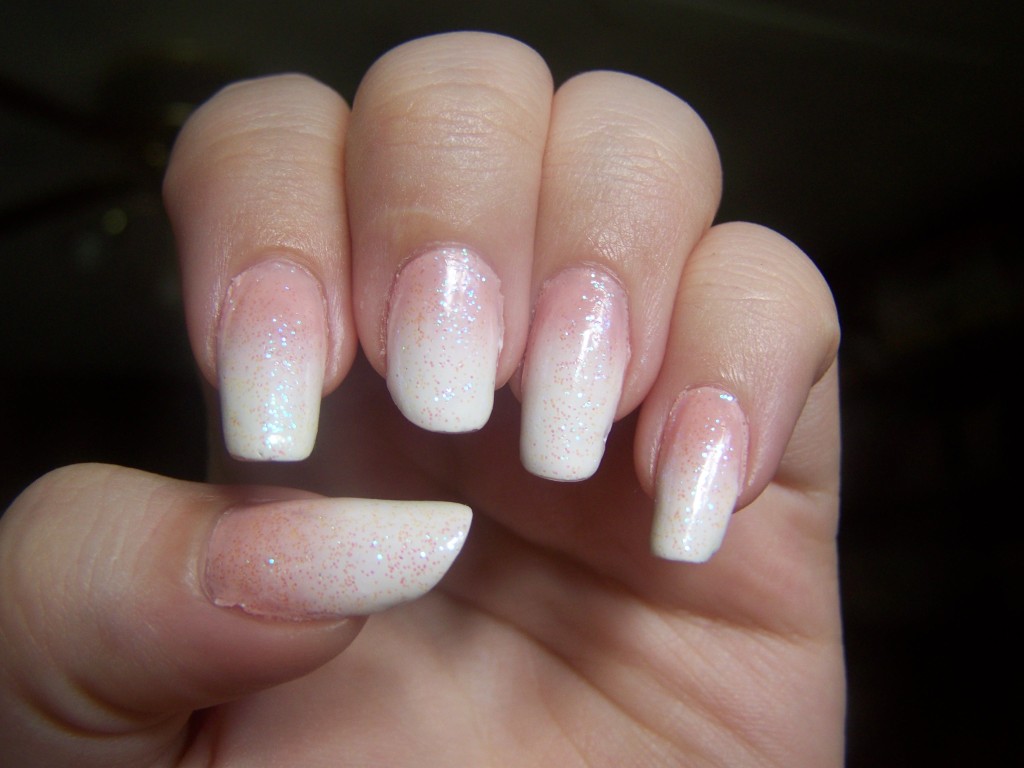 It looked different in my head, but I'm pretty happy with the result. From a distance, it looks like the traditional French manicure, and the glitter is hardly noticeable. I tried to be professional while still being myself, but I may have done better than I thought.
I still can't get over how long my nails are.
That Julep polish was full when I started.