So I'm back from my work trip, and it's time for another manicure.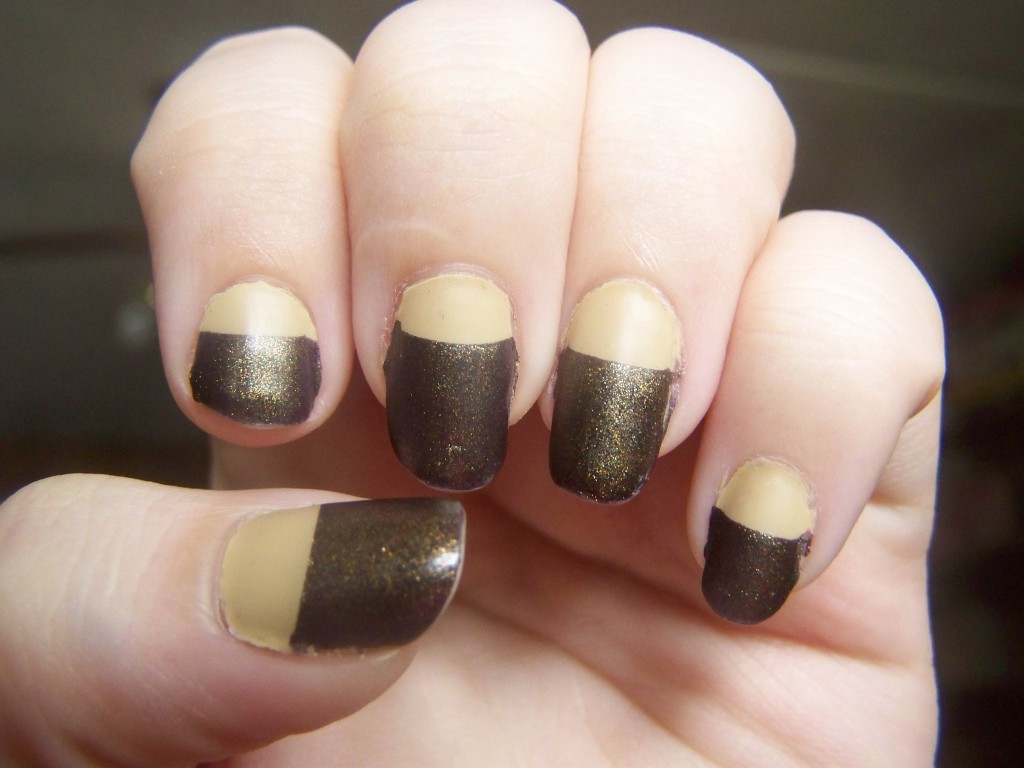 My long, beautiful nails made it through the conference, but broke one after the other when I got home. My index fingernail tore off while I was washing my hair Saturday morning. I broke a thumbnail turning the crank to shut a window. I broke the other thumbnail cleaning for a surprise houseguest. I gave up and preventively cut all the rest. I miss them. I miss how they made my fingers look long and slender. However, my hands are much more functional now.
I'm not sure if I wrote about this yet, and I'm kind of ashamed to admit it, but I've bought almost a hundred bottles of polish in the last month or two. The nude (maybe it's a khaki) was one of the newest ones; I was totally out of control and bought the whole Julep set because I couldn't choose just one Maven box. It reminds me of unblended foundation. The burnished gold came from my initial dollar store haul when I was first living on my own.
For whatever reason, I have some major tip wear, and I only did them yesterday. I blame the matte top coat.