Who likes glitter and thermals? I do! For this Manicure Monday, I'm wearing a fun double-thermal and an opal glitter. This is three coats of Digital Nails's Island Sunset with one brushed coat of China Glaze's Luxe and Lush, as well as one coat of Rica's Glossy Glam top coat.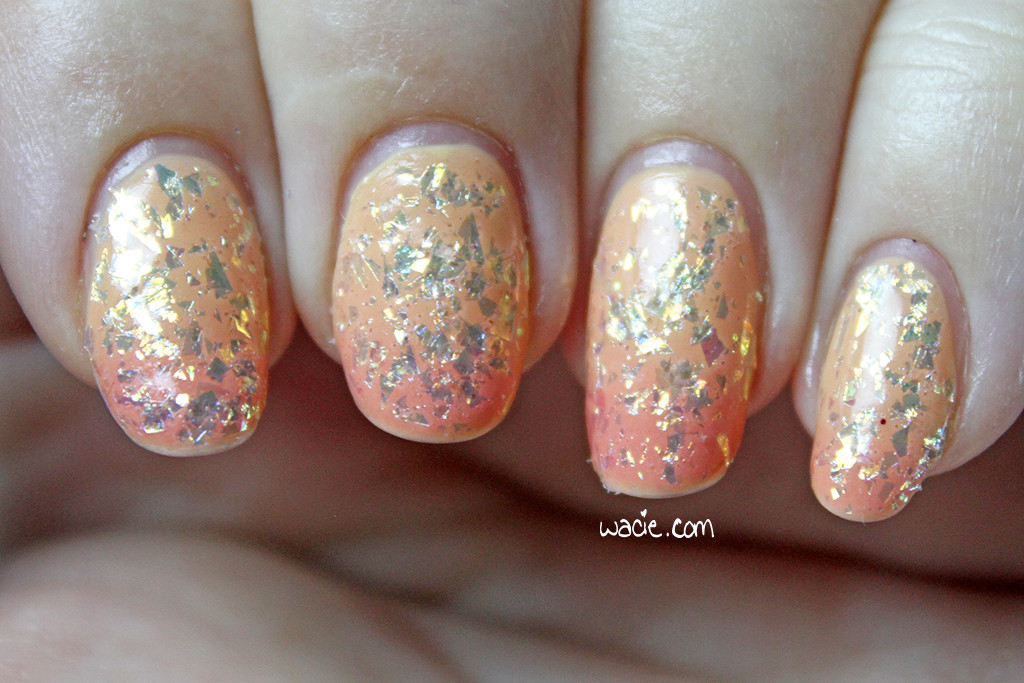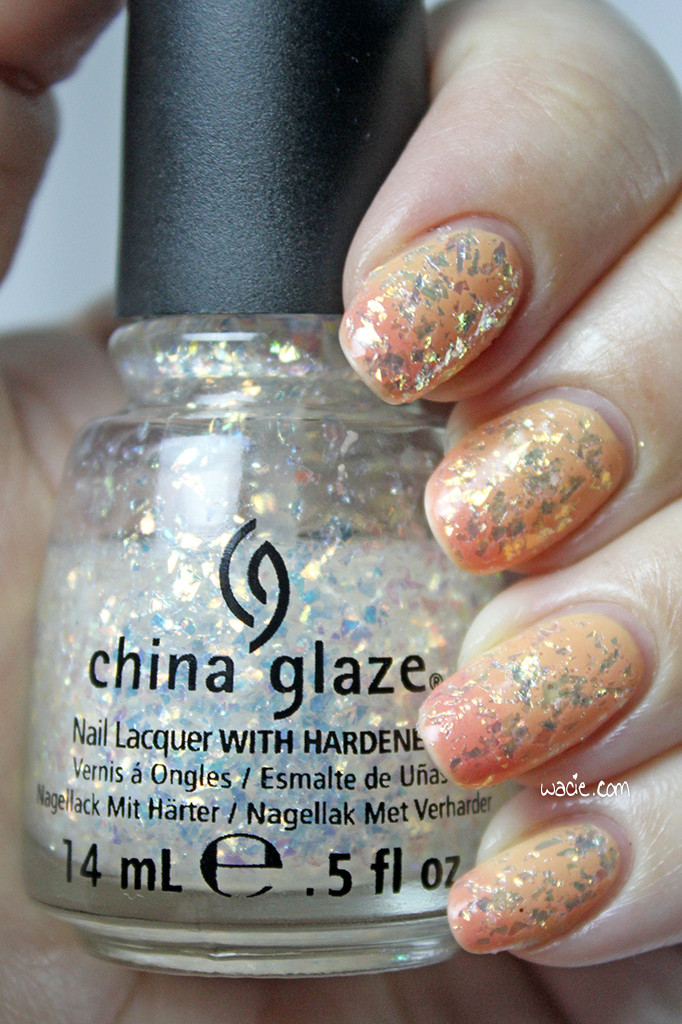 Island Sunset is such a fun thermal polish. Thermals are always fun when they change colors with heat, but this one is double the fun because it changes at cool temperatures as well. It goes both ways! At its most neutral state, Island Sunset is a cool peach. Dipped in ice water, it turns a deep pink. Dipped in tea, it turns a warm yellow. I've been playing with my nails all day, submerging them into whatever liquids are near to see what color they turn. I have quite a few thermals in my collection, but this is the only three-way thermal. I love it.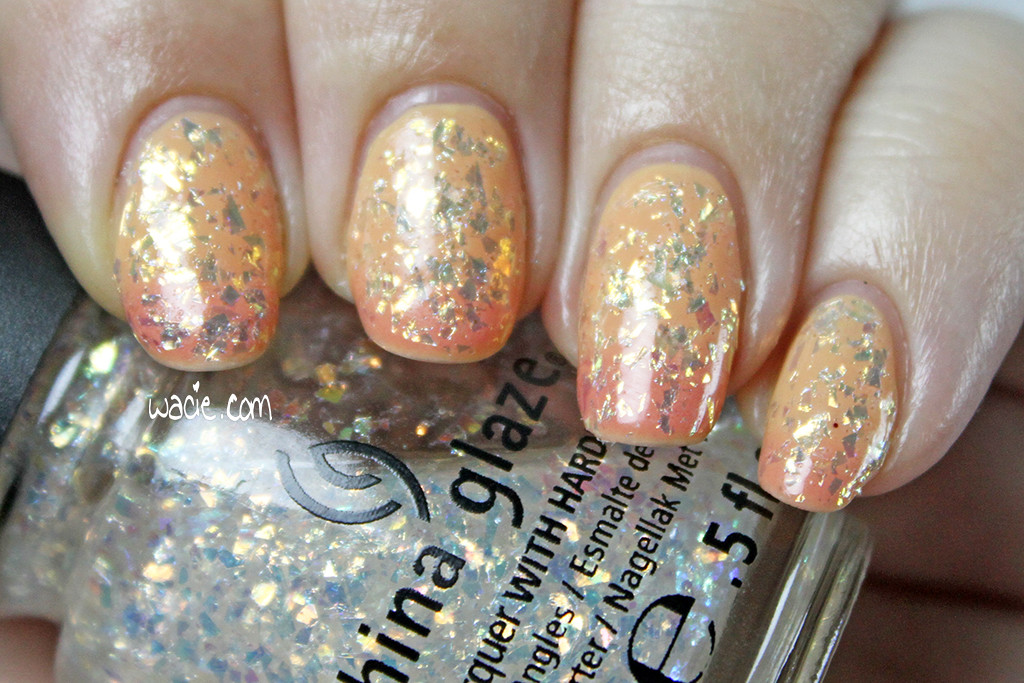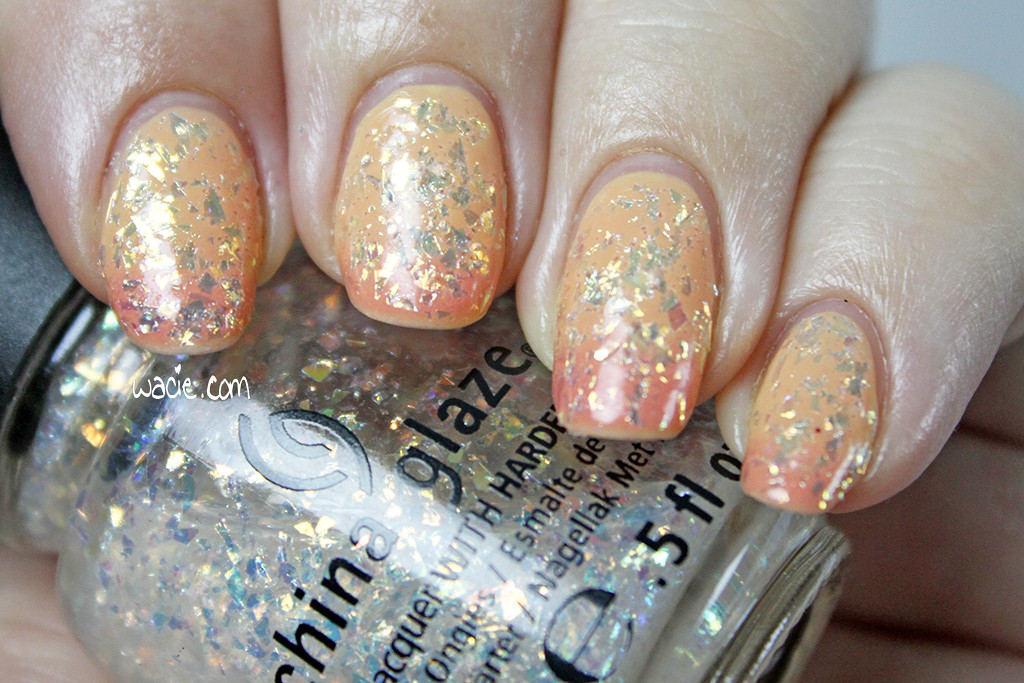 Luxe and Lush is the perfect glitter for this polish. It's made up entirely of iridescent shredded glitters. Depending on the light, the glitter reflects the warm peach and cool rose tones in the polish itself, which I think is really cool. In other lighting conditions, the glitter turns greenish-blue. It has every color I could want, but it doesn't interefere in any way with the thermal polish; as the color changes in the thermal, the glitter and its many colors offers just enough glint and sparkle.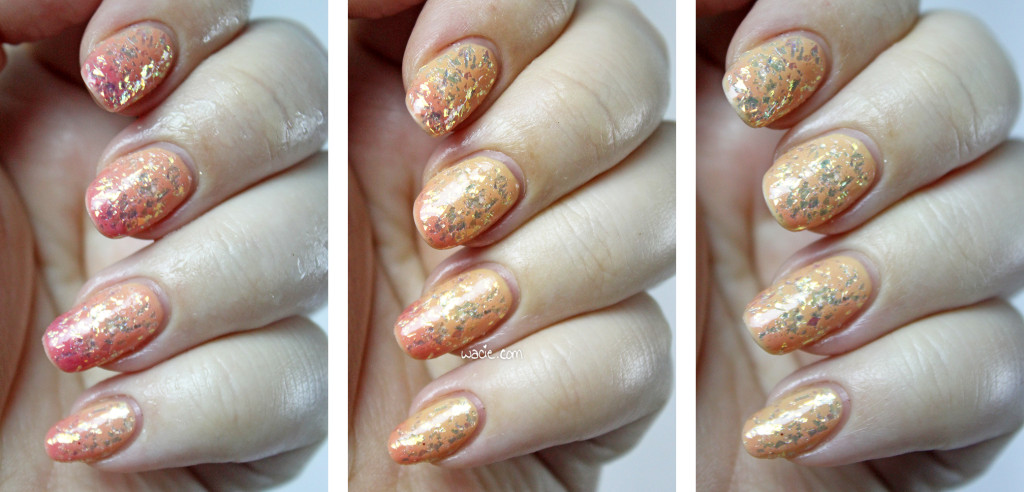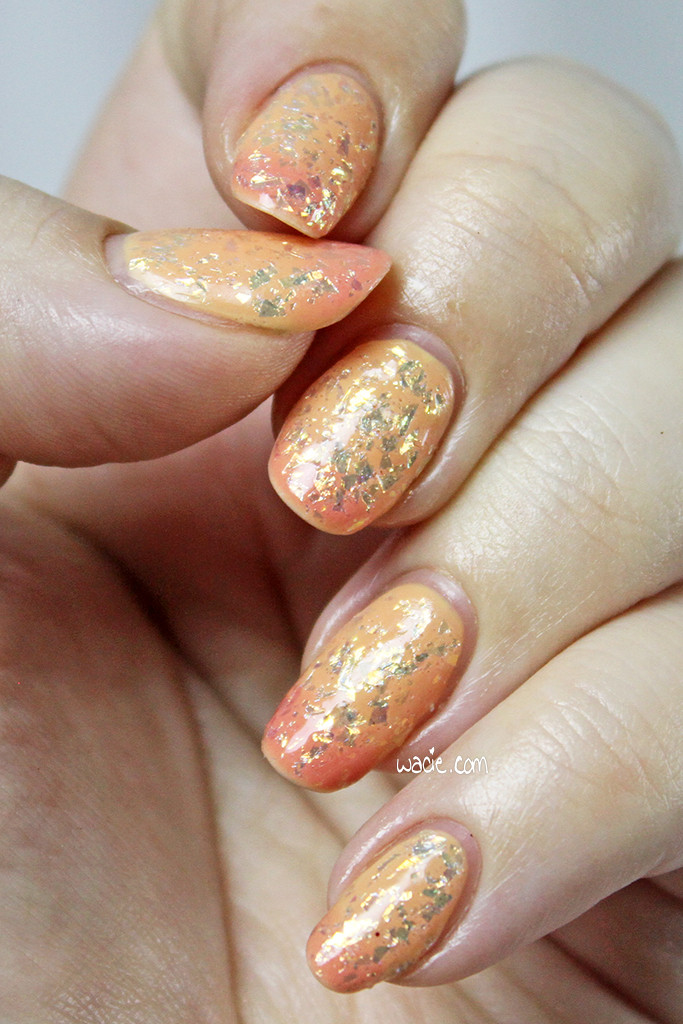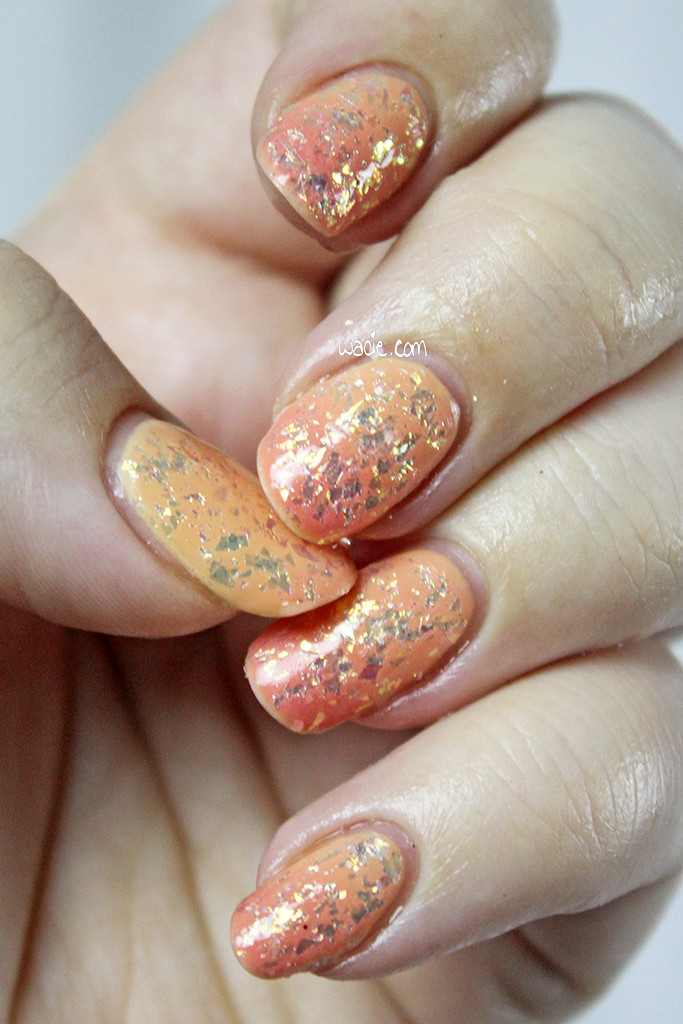 Seriously, how great is this look? I'm so excited about both of these polishes and I want to wear this combination forever. Also, I just got my pool cleaned and I can't wait to see what it looks like underwater. It's sparkly, summery, and just a ton of fun.
Island Sunset isn't currently in stock, but you can buy other Digital Nails polishes in their etsy shop. I got my bottle of Luxe and Lush from Sally Beauty Supply.
I bought these polishes myself.