This installment of Swatch Sunday is a fun one for me, because I finally have a chance to wear a polish I bought on vacation last year. Surely this is what it means to be a hoarder. I'm wearing one coat of Gosh's Greed over Sally Hansen's Black Out and OPI's I just Can't Cope-acabana, as well as one coat of Rica's Glossy Glam top coat. Please note: I took these photos about a day after I did this manicure, so there is some tip wear. Sorry about that.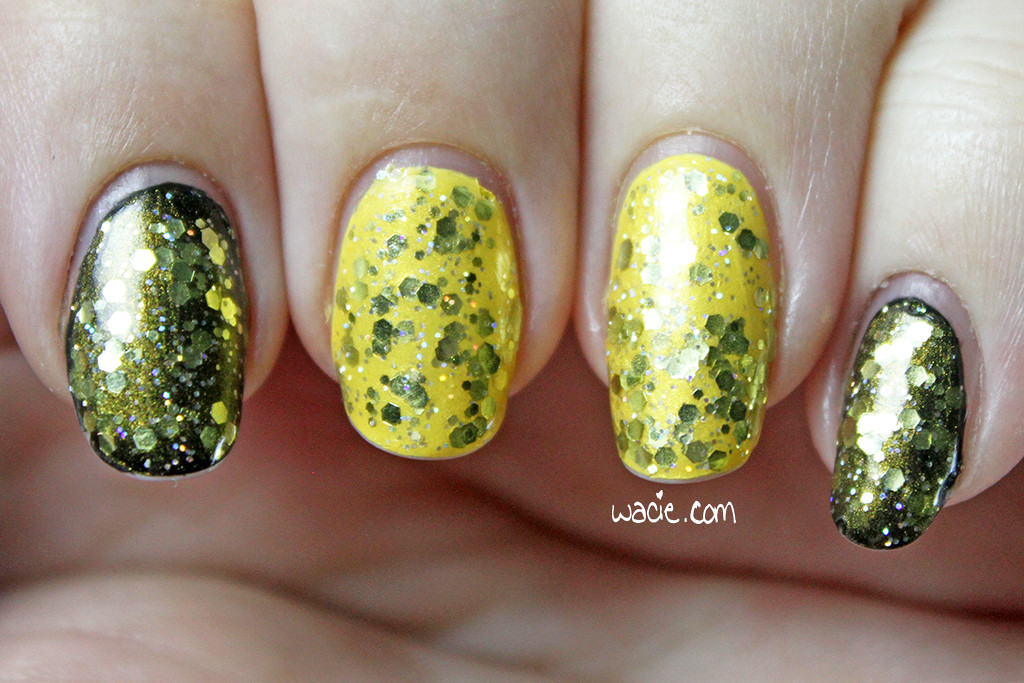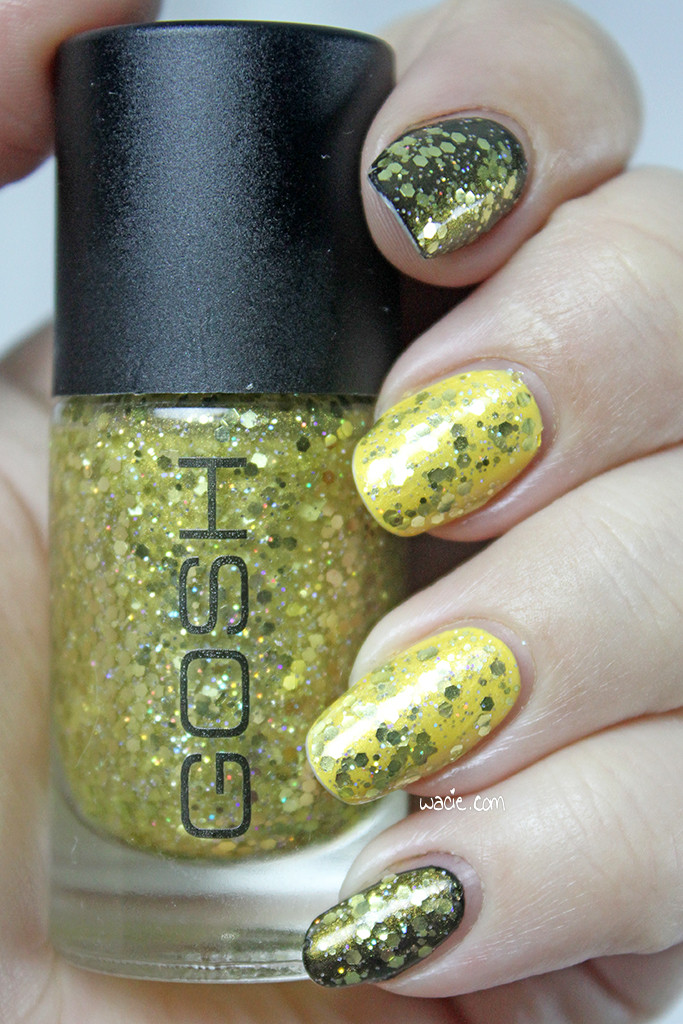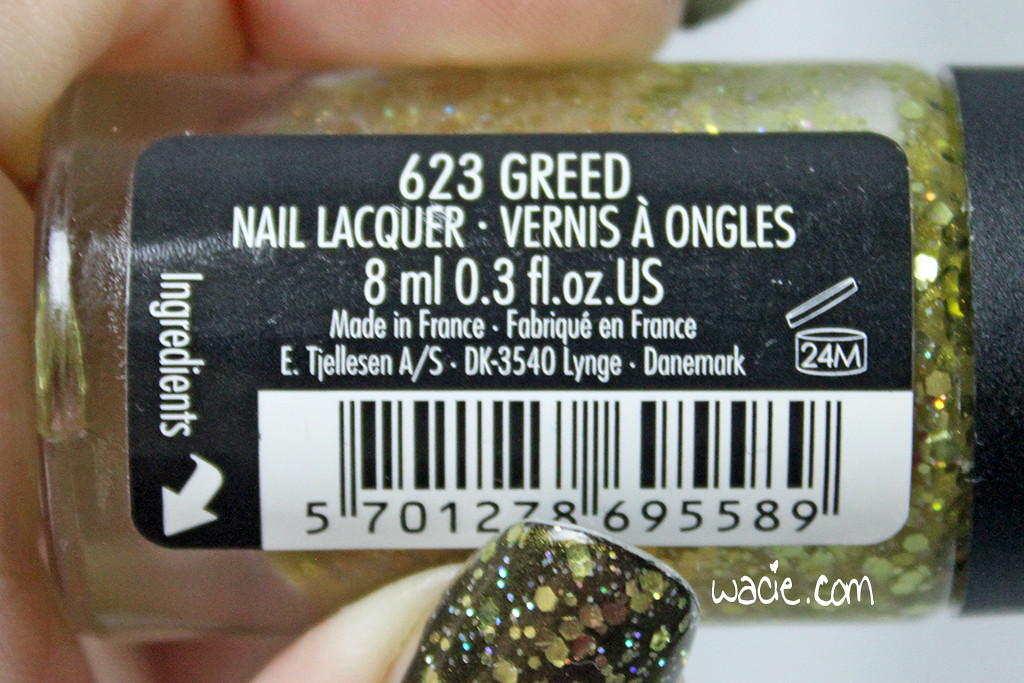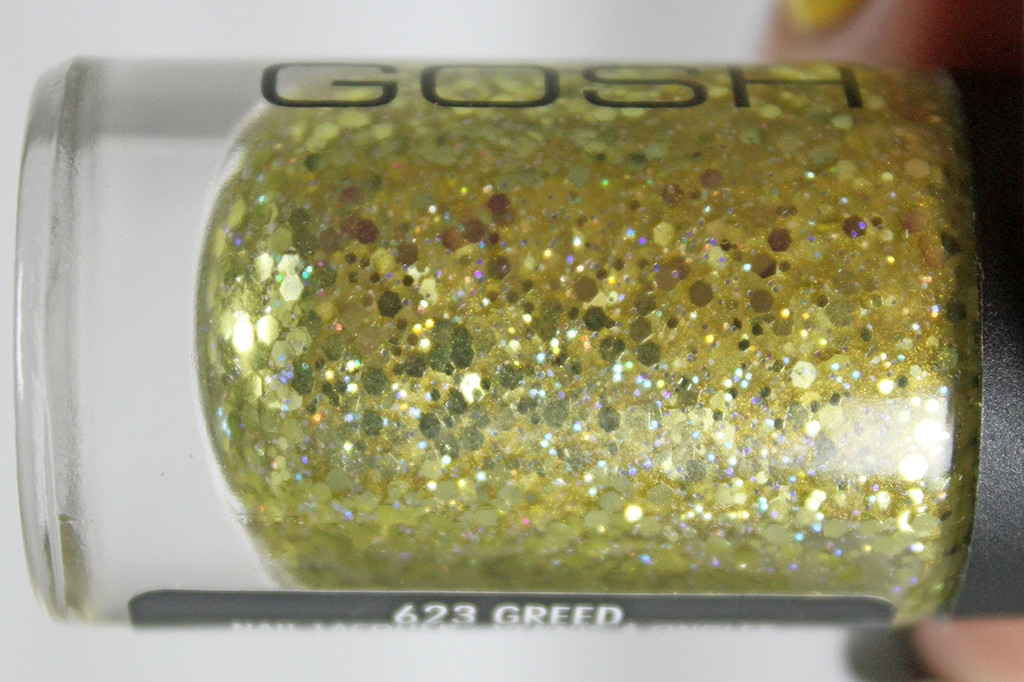 Greed is a glitter polish with metallic gold hexes in various sizes, holographic gold glitters, and tons of cloudy gold shimmer. I used it here as a glitter topper, but I think that with multiple coats, one could achieve medium to full coverage. The polish applies very easily; the glitter is always even and well-distributed. The gold shimmer stands out very nicely on darker polishes; you can see how it warms up my black polish. It dries quickly; about five to eight minutes to be dry to the touch. It also dries with a smooth texture; with one coat of Glossy Glam, I feel no glitter ridges or bumps.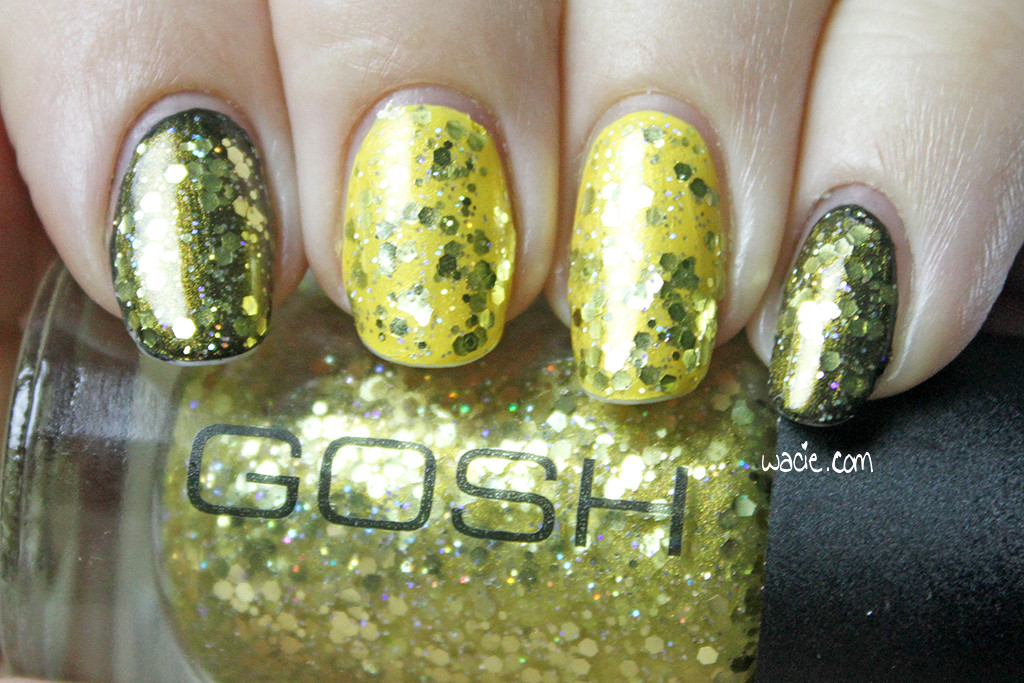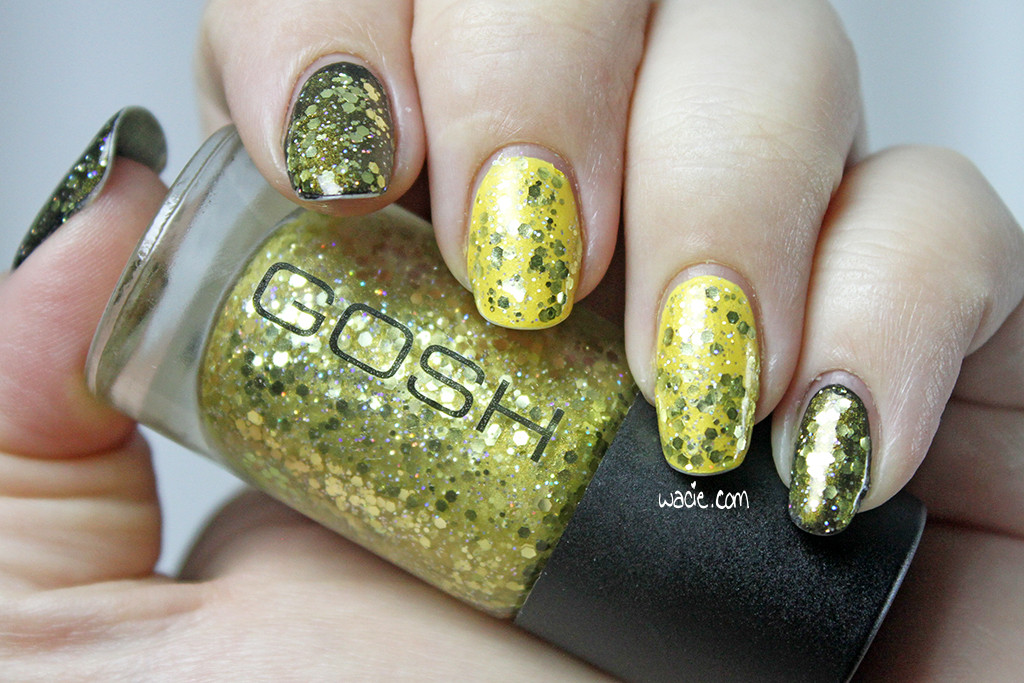 While I was on vacation last May, I had to duck into drugstores every other day or so. I'd forgotten to pack a lot of things like deodorant and dental floss, so lots of emergency drugstore runs occurred early in the trip. As I got further from Florida, however, the stops were more out of curiosity; Florida doesn't have Rite-Aid stores, and I've only been in two my entire life. Same for when I got to New York and I saw Duane Reade stores. I had  heard of Duane Reade, but only because the logo is printed on the back of my Walgreens card. I never thought I'd see one in real life, so when I did see one going through Penn Station, I knew I had to go inside. My powder compact was running low, so I went in to grab another one, but on my way in, I saw the Gosh polish display. I'd seen Gosh polishes on the internet, but again, it was something I never expected to see in person, so I grabbed a couple. I didn't really get to look at it, since I had to be in and out in like five minutes, but I probably would have bought them all if I'd had the time to really check them out. An unrelated note: I don't know how I can remember when and where I bought a nail polish one year ago, but I can't remember where I put my keys.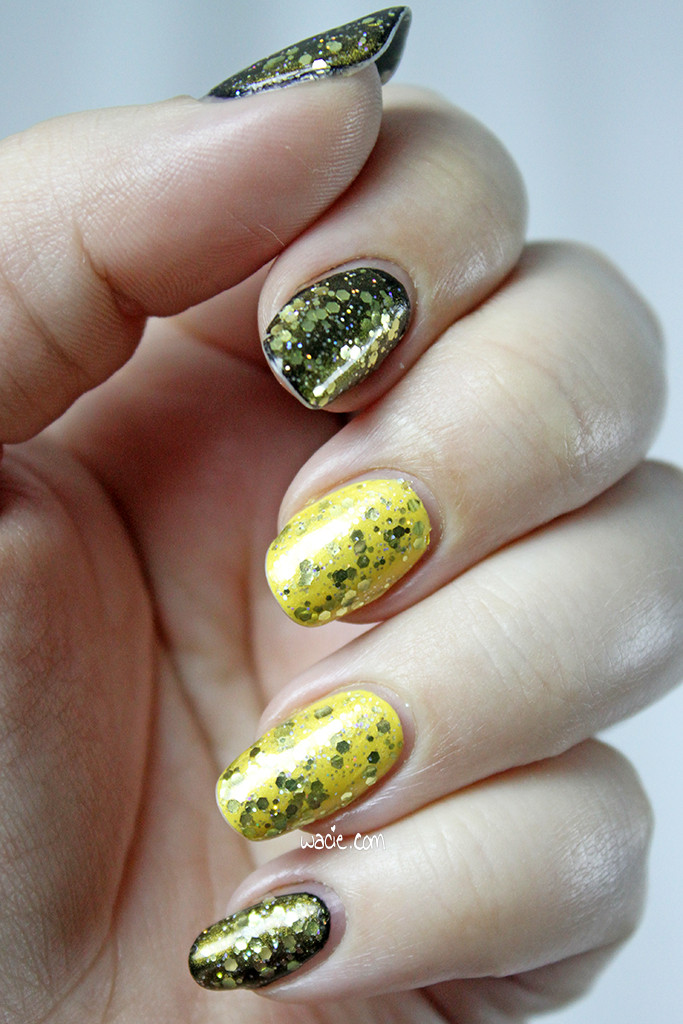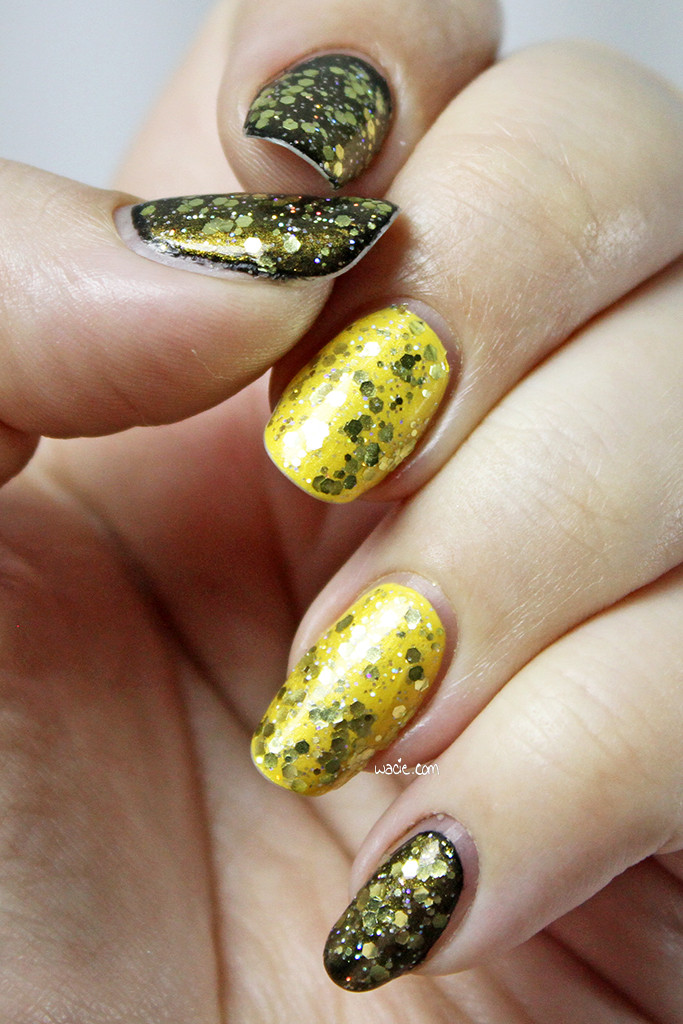 I like Greed. It makes me feel fancy and rich, and not just because I went to New York to track it down. All the gold glitters are so luxe and shiny. It's like my nails are wearing a haute couture gown. Perhaps there's some truth in the polish's name.
If you're in the US, I have no idea where to tell you to get Gosh products, except for the Duane Reade in Penn Station. Sorry.
I bought this polish myself.