Happy Monday, reader! Hope you had a good one. I present to you this weekend's edition of Manicure Monday; I tried my hand at a glitter gradient for the first time in ages, and I'm pretty happy with the result. My base color is Sinful Colors's Mint Apple, and my glitter is Essie's Jazzy Jubilant. I also used one coat of Seche Vite top coat.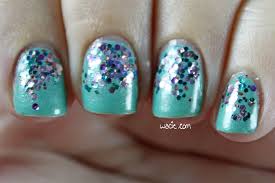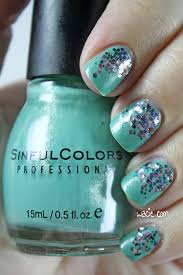 A quick few words about the polishes I used: Mint Apple is a minty green with some silvery shimmer. It's a very nice polish; I like the color and shimmer together, and I feel like it's a unique piece in my collection, despite being so simple. Jazzy Jubilant is like the grown-up version of the classic rainbow glitter; the colors are muted and deeper, but each color is respresented well. I actually didn't like it much when I first got it, but wearing it has totally changed my mind. It looks way better on the nail than in the bottle, especially over a base color like this one.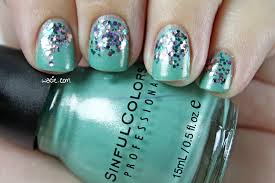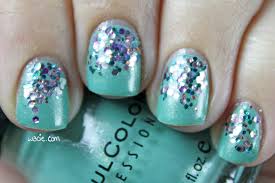 I tried the gradient from the cuticle for the first time, and I like it. I just wish I had more nail real estate. I only wanted a smattering of glitter instead of the dense coverage I got. I applied the glitter with an eyeshadow applicator sponge, and while the sponge absorbed the excess lacquer, the dryness meant I couldn't push the glitter around like I wanted to, and of course once there's too much, I can't take it off, so I got stuck with it. It's not bad, and if my nails were longer, there would have been more room to fade out the gradient, so to speak, but I'm pretty happy with it as is.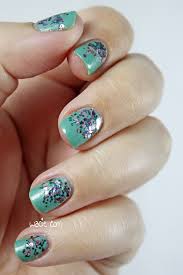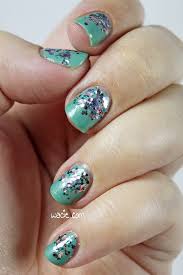 Mint Apple and other Sinful Colors products are sold in stores nationwide, as are Jazzy Jubilant and other Essie shades. I got mine from Walgreens.
I bought these polishes myself.