Happy Monday, reader! Happy Tuesday as well, if applicable. My look today is one I've been looking to try for a while: matte glitter sandwich with glow in the dark polish! It doesn't translate well to photos, and looks a bit weird. I really regret that, but it looks cool in person, so I'll need you to trust me on that. Also, this is probably the last manicure of my twenties. Yeah. I turn 30 on Saturday, and I'll do a birthday mani then. Until then, this will carry me through the rest of the week. The last week of my twenties. I already feel as though the sun is setting.
Anyway, the sandwich I have here is made with Formula X for Sephora's Firecracker and American Apparel's Jupiter, topped with one coat of Seche Vite top coat.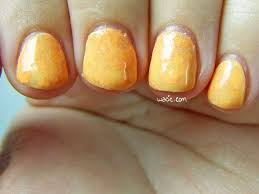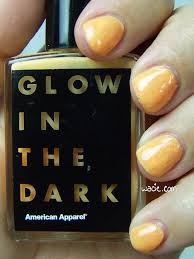 The first thing you'll notice about this manicure is that's really orange. The color comes mostly from the glitter. Jupiter has some color of its own, but it's sheer and not immediately visible. What Jupiter does here, though, is assimilate each individual speck of glitter into one orange entity. Only the large glitters still have definition; the finer glitters look like grit or bubbles in the color, at least in photos. It's not that bad without the bright studio lights bearing down on it.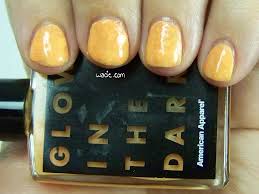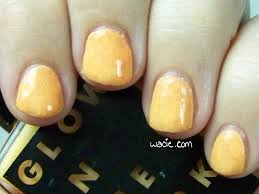 You may also notice the polish looks quite thick. That's very accurate. In all, I have seven coats of stuff on my nails. Apart from base coat and top coat, I have two layers of Jupiter, the glitter, which is about as thick as two coats, and two more coats of Jupiter. Firecracker is a pretty chunky glitter, so Jupiter acts as a smoother here as well as a color; my nails are totally smooth to the touch. They are, however, one step away from being gumballs, and I acknowledge that.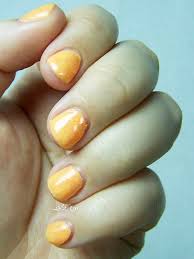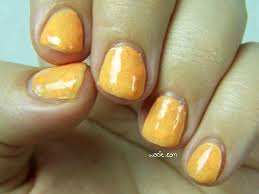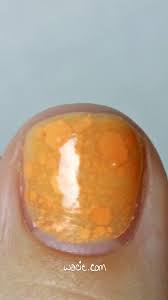 One last thing: I tried a real macro shot! I got a new phone with a pretty nice camera, and thought it was worth a shot. If you're reading this, you've scrolled past it, but there it is. You can really see what I mean about the glitter losing its definition. It looks like it's out of focus because the lines of the glitters are blurry, but it's really just the sandwich blending it in.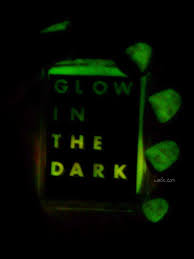 Firecracker is from Sephora. Jupiter is from American Apparel.
I bought these polishes myself.