It feels like forever since I've done a real Manicure Monday post. For this week, I'm wearing The Golden Age from Sephora by OPI over Essie's Devil's Advocate, topped with one coat of Seche Vite.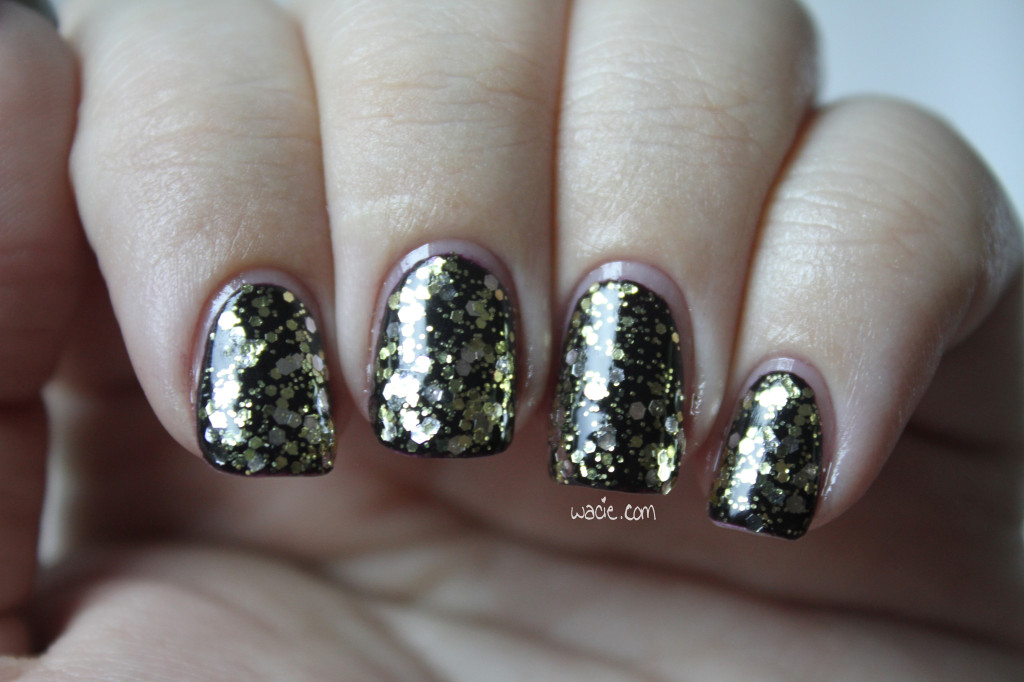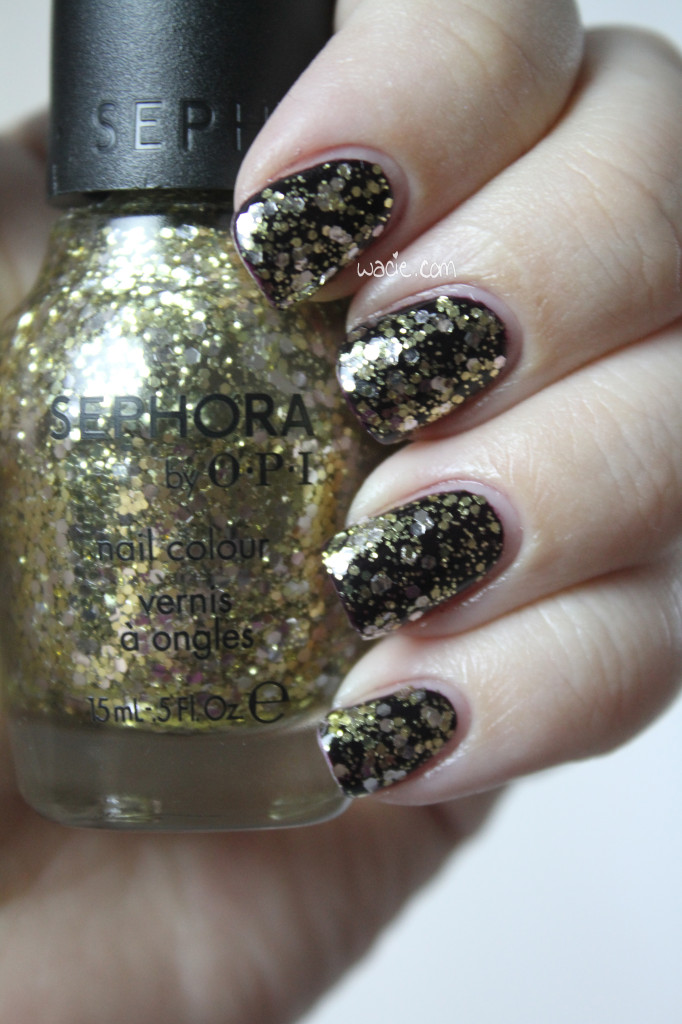 I really like Devil's Advocate. Like really. I adore these dark, dramatic, vampy colors because you can never quite tell what color they really are. You can't tell this is a deep plum unless you look at the very edges of it. If I didn't know better, I'd assume it's black. Devil's Advocate goes on a little thin on the first coat, but evens out to full opacity on the second, and dries with a beautiful shine. It's really easy to apply.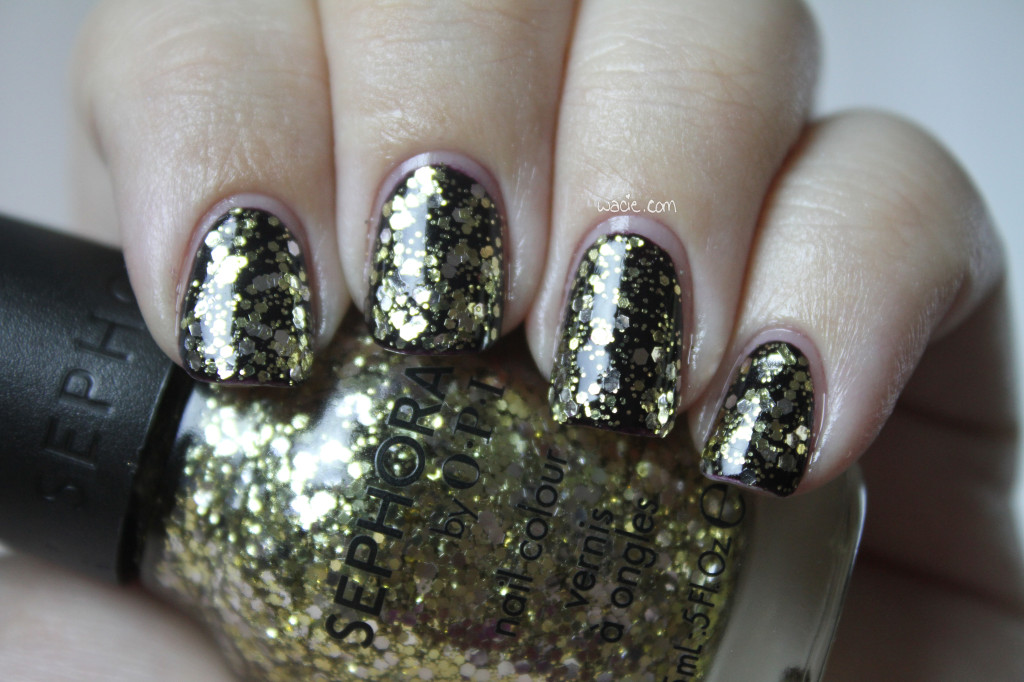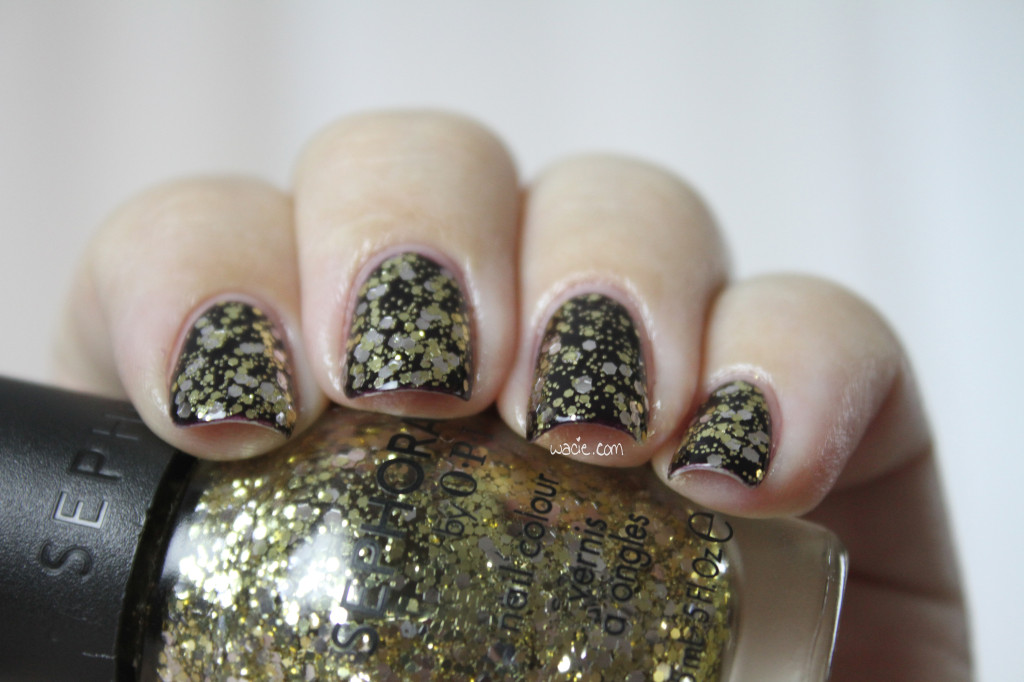 Unrelated: I put Devil's Advocate on my toes when I wore Vesper earlier in the month. They're very similar in color and I really didn't want to experience the joys of taking Liquid Sand off my toenails.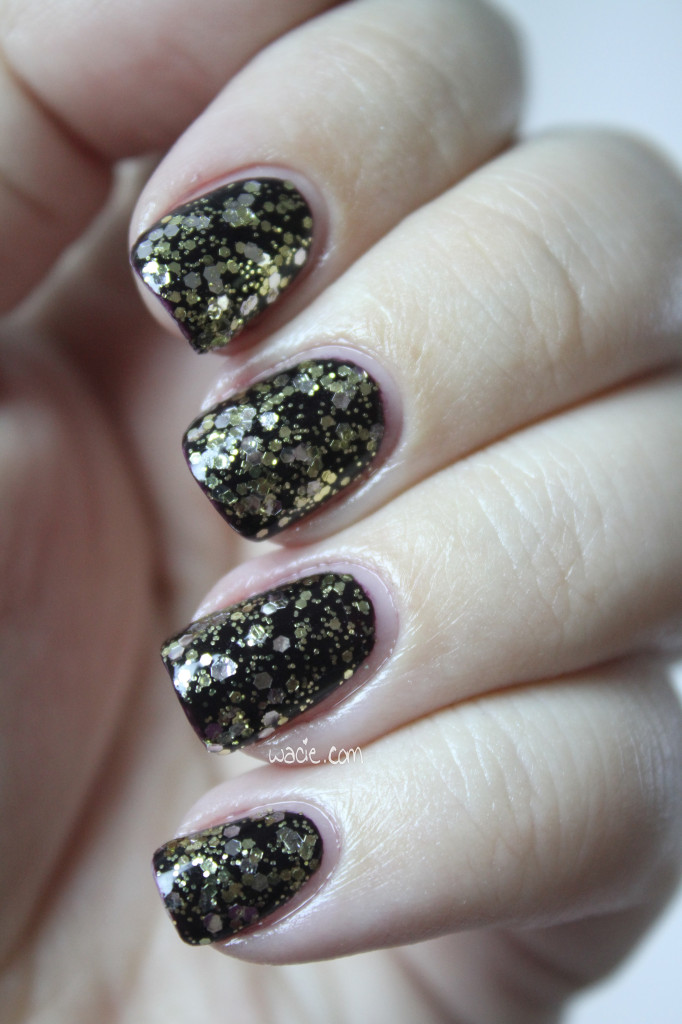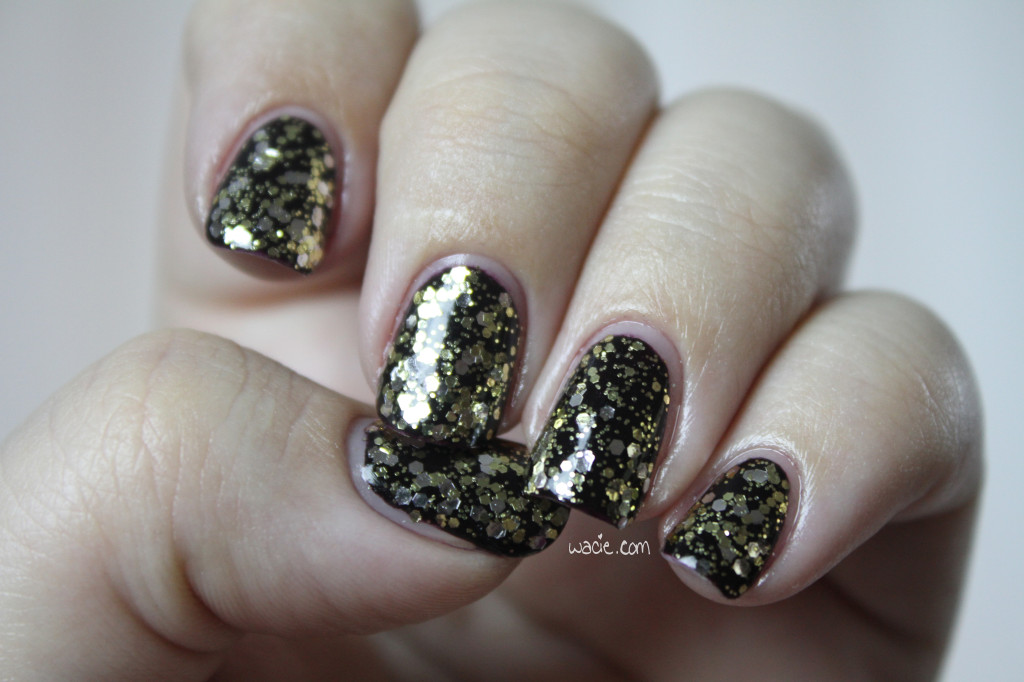 The real star of this manicure is The Golden Age. It's a clear glitter topper with various sizes of metallic gold and silver hex glitters. The distinction between the colors is pretty difficult to see in some lighting conditions; in my office it's impossible to tell, but in the studio and in the sun, it's clearly visible. It's also very easy to apply; the consistency is thick so as to accommodate all that glitter. Also, I think this polish has my perfect glitter-to-lacquer ratio: one brushed coat is all I needed for full, even glitter coverage. It's so easy to work with. I love it.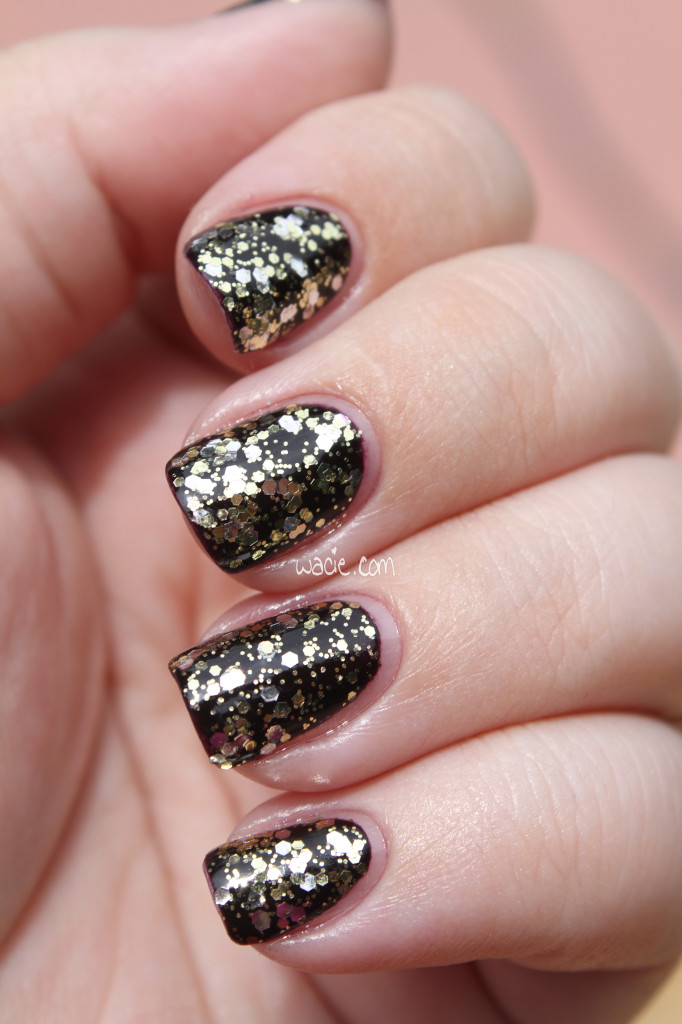 So, there you have it: a glitter topper with secret differently-colored glitters over a black that's really purple. I love surprises.