Happy Monday! I got crazy with the shiny nails today, just because I could! For this look, I used Ciaté's Monte Carlo over Orly's Shine with one coat of Seche Vite top coat. Also there's a huge rhinestone bow.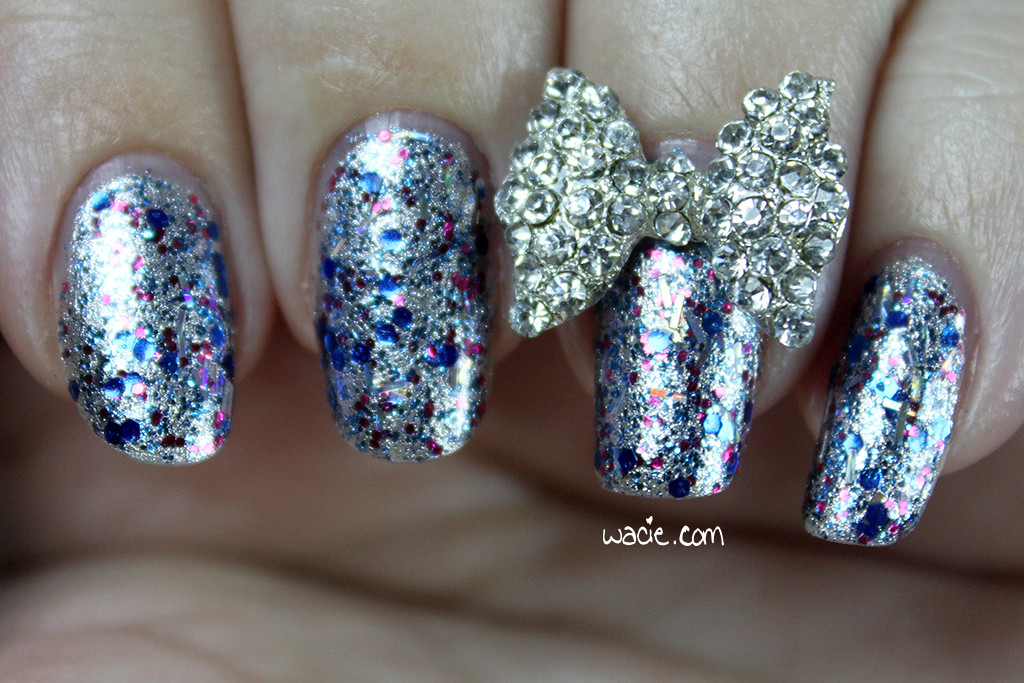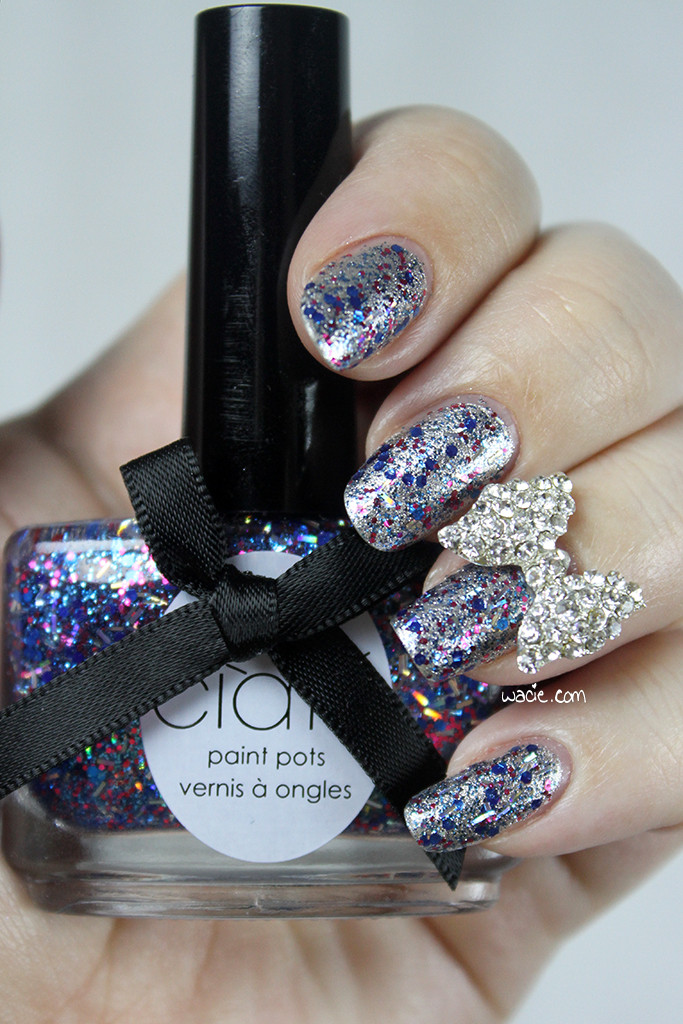 When I started this mani, I knew it wouldn't photograph well at all. I'm okay with it, really. It's so shiny in real life. Shine is this great shimmery metallic silver that reflects a lot of light, and Monte Carlo is filled with metallic and holographic glitters that makes it worse. It's not really that over-the-top, I guess, it's a pretty basic polish with glitter, but photography really was a challenge.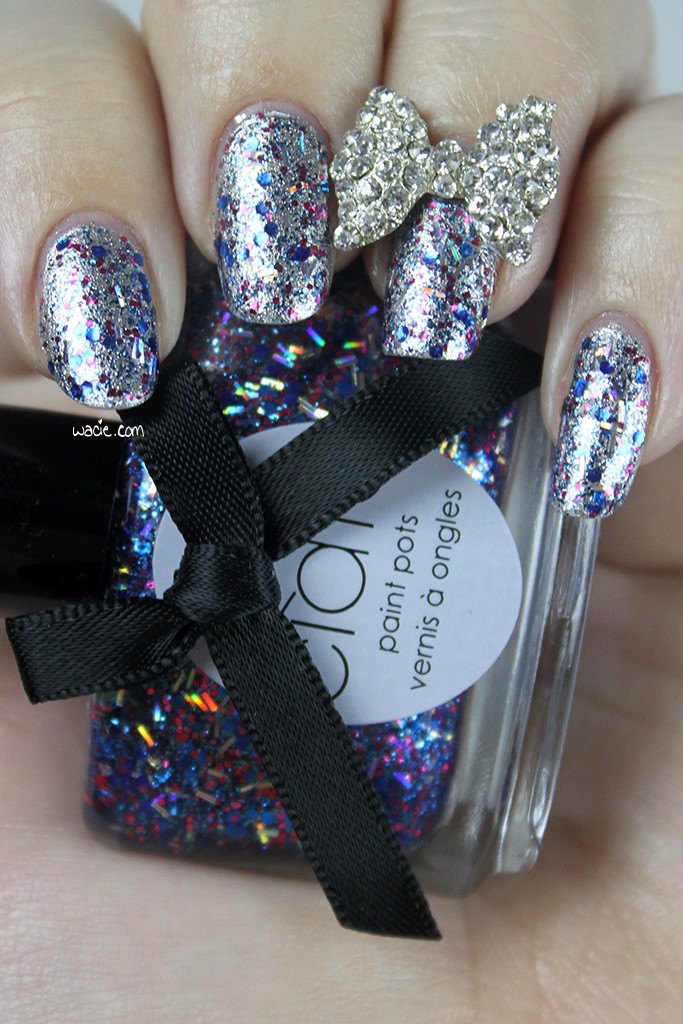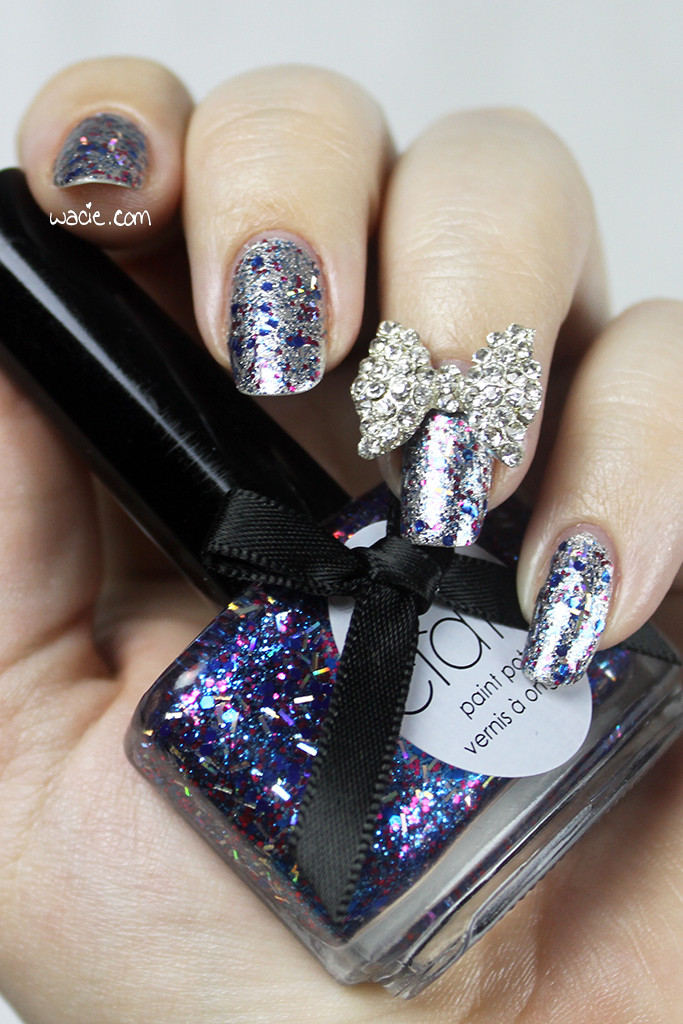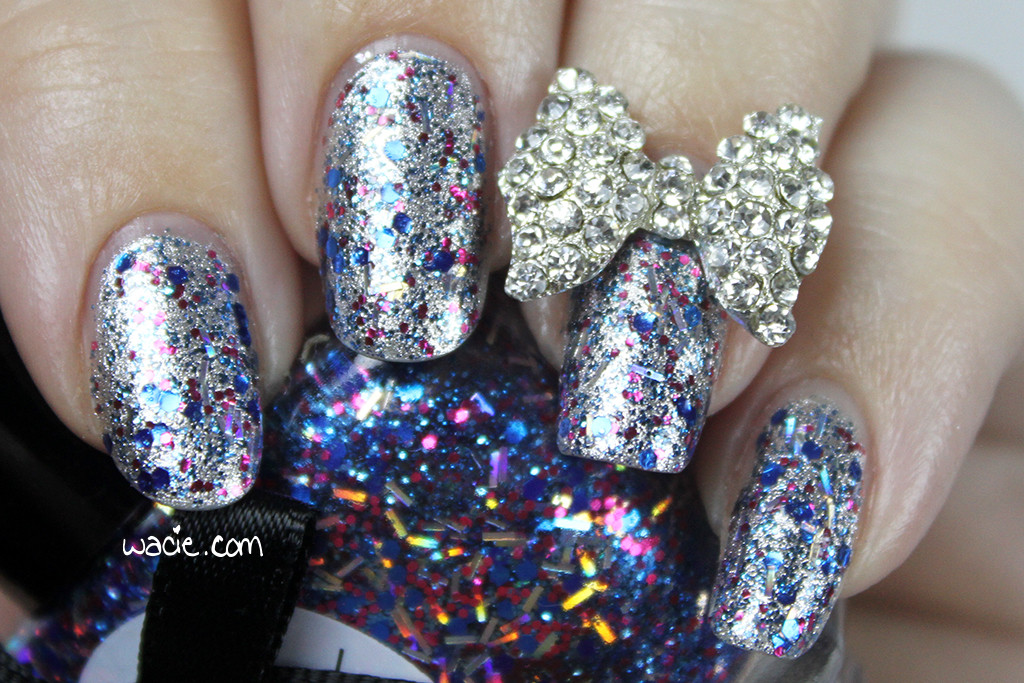 Monte Carlo is actually a pretty cool mix of glitter. It's kind of a mess; the glitters — blue, pink, and holographic silver bars — don't really go together, but the overall look is chaotic and fun. It's neither fine nor chunky, but adds a pop of color and the shine of glitter to any under-color.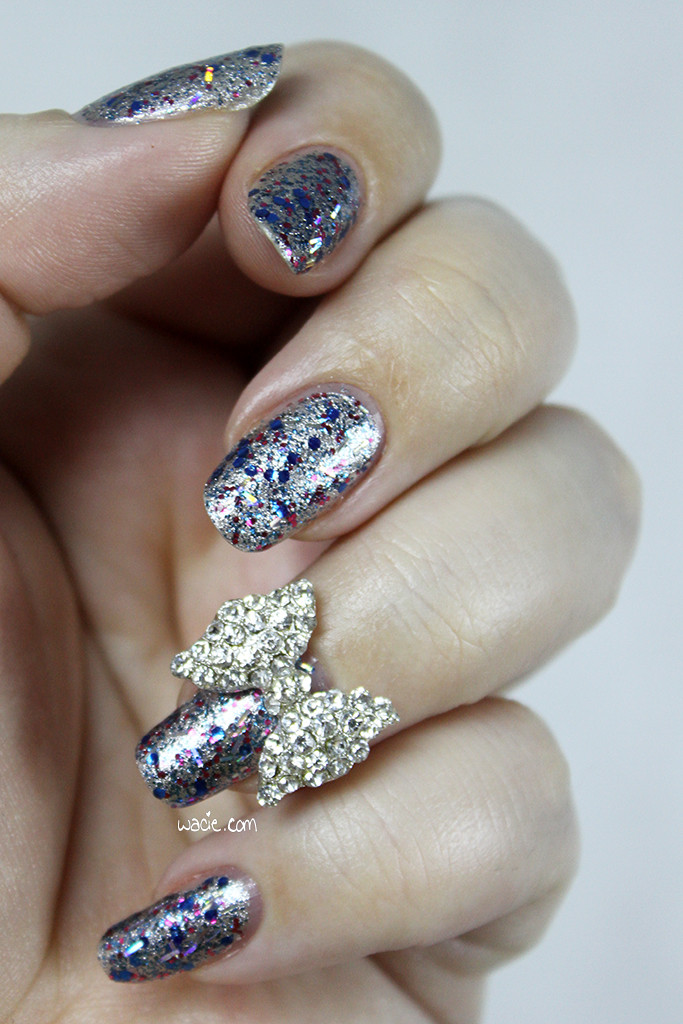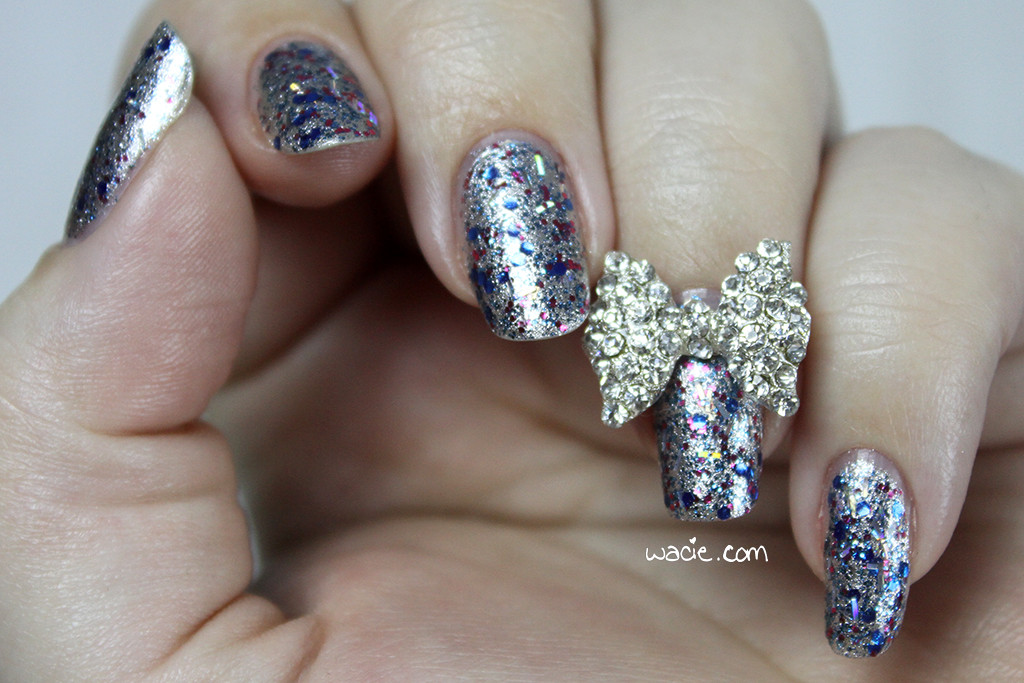 I feel like Shine maybe detracts from it a bit. I thought it would be a good under-color for Monte Carlo; since Monte Carlo already had a lot going on, I thought it needed a strong color under it, something that could hold the figurative weight of the glitter. In general, I do like the way it looks, but I think the silver shine, when the light hits it, overwhelms the subtleties of the glitter. Shine is one of the most aptly-named polishes ever. The following set of photos were taken outdoors in direct sunlight. I think the sunlight photos came out better because the light is better diffused, but I still had a little bit of a problem with the glare. The silver holo bars show up best here.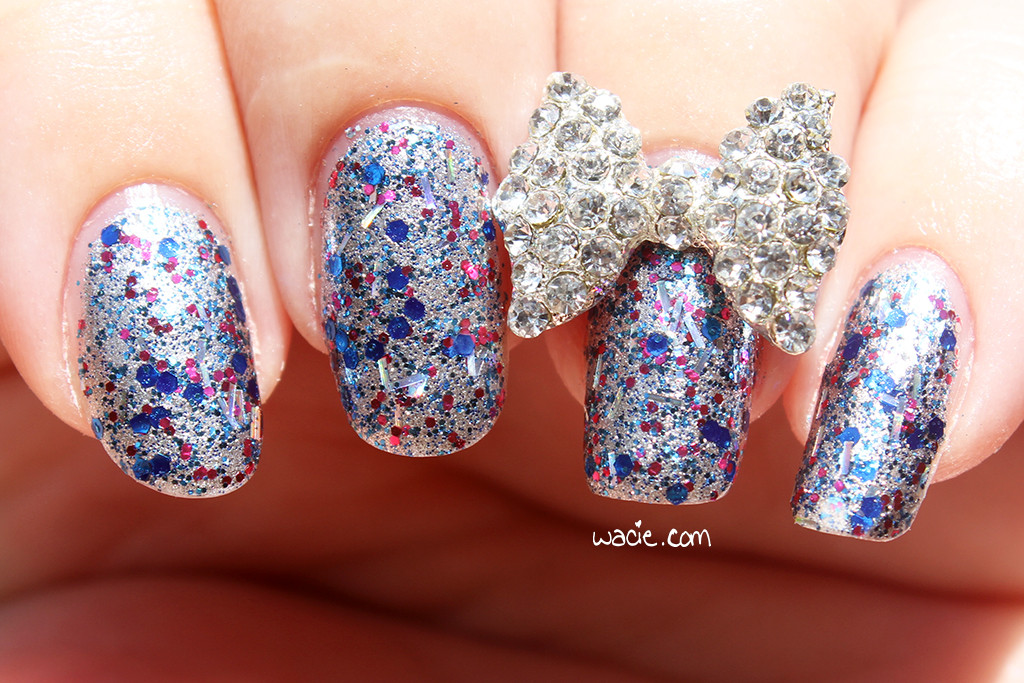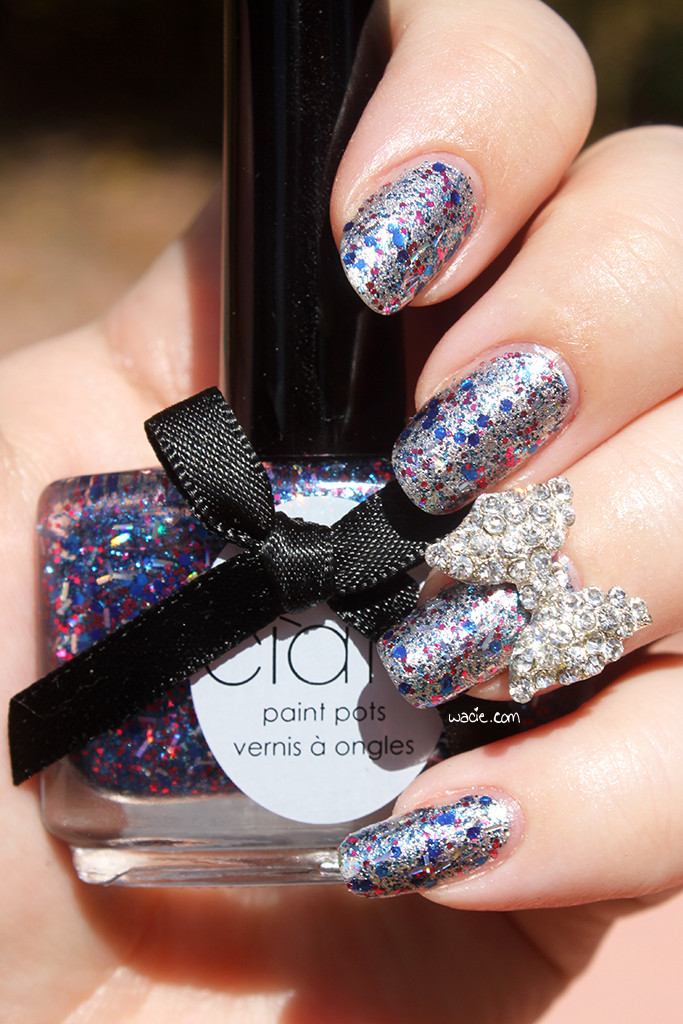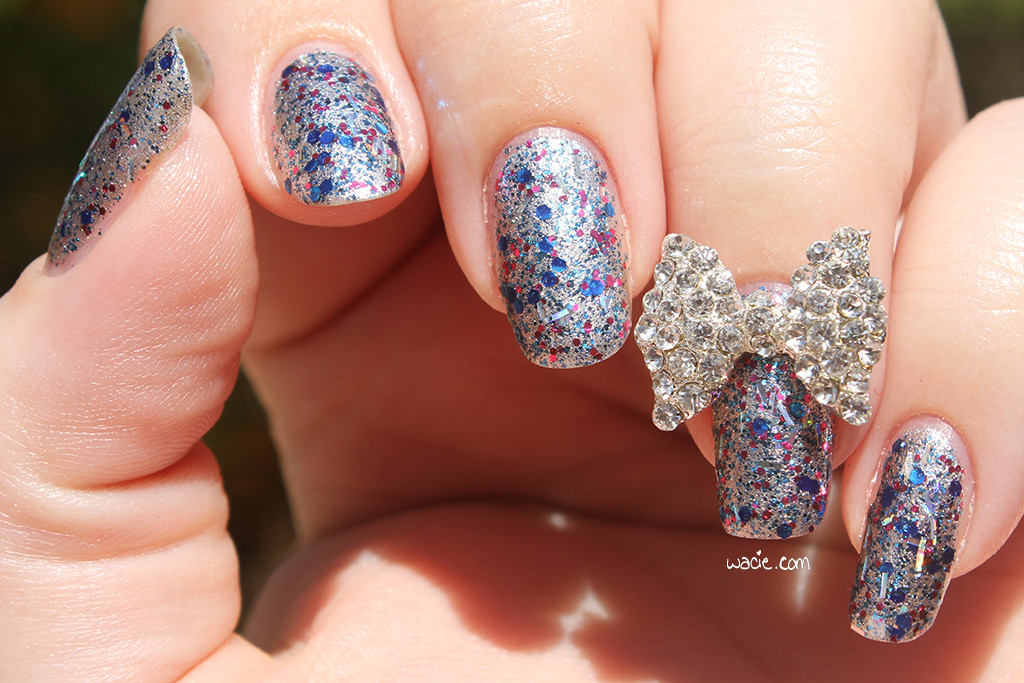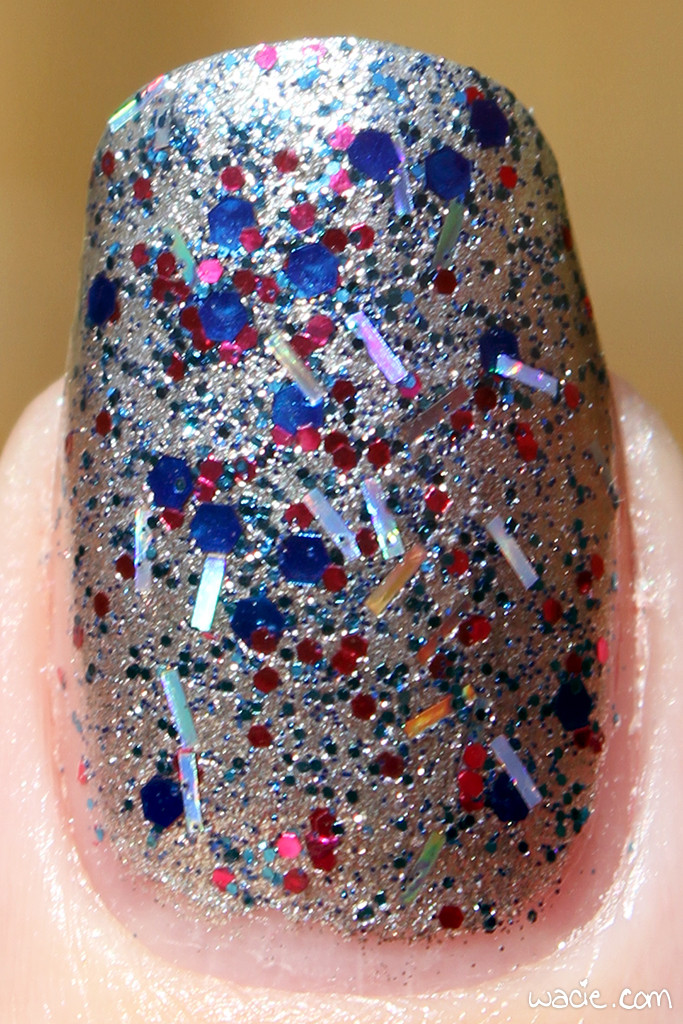 So let's talk about the bow charm. It's awesome, right? It's ridiculous. They're wider than my whole finger and it's only a matter of time before they pop off somewhere and get lost forever. I couldn't resist it, though. I really wanted to make this look even more obnoxious than it already was.
Shine is available wherever Orly is sold; mine is from Sally Beauty Supply. Ciaté is sold at Sephora. The gigantic bow is from Born Pretty Store.
I bought these items myself.