Happy Monday, reader! I have a pretty simple look to show you this week. This is Essie's Frilling Me Softly over Marc Jacobs Beauty's Shocking. Let's get into it!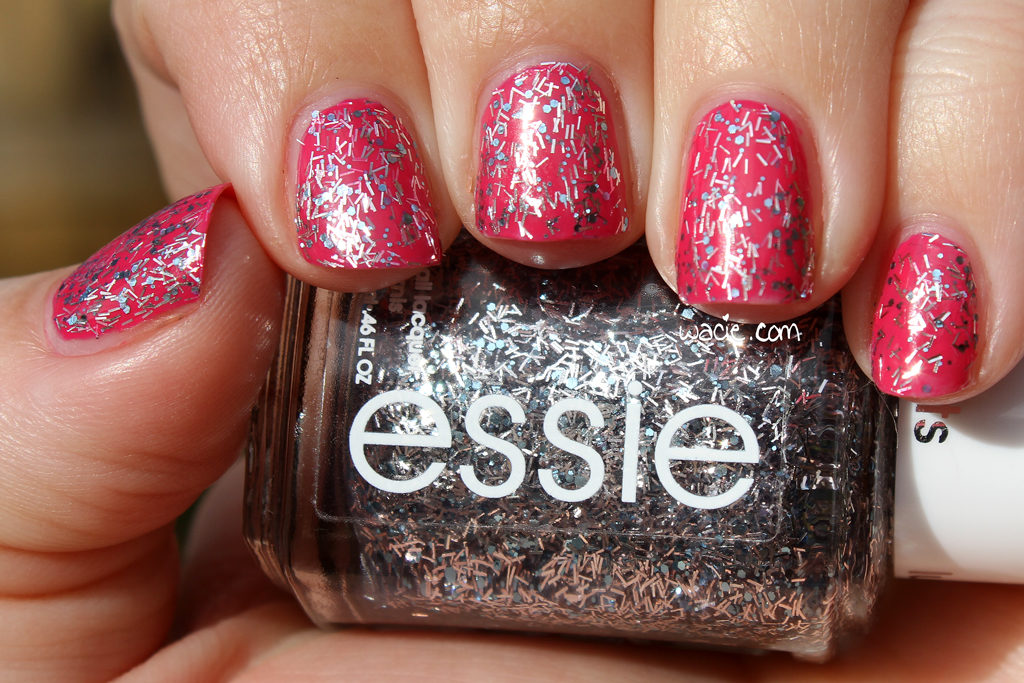 Frilling Me Softly was the main polish I wanted to try this week. If we're being honest, I wasn't huge into this Essie collection, but I still bought them all to keep my LuxEffects collection complete. I have a serious problem when it comes to completing collections. I don't know how popular these actually were among bloggers because I didn't really see anyone talking about them; I know bar glitters are a point of contention among us, and I thought maybe that's the reason. This one's not too bad since they're short. At least it gives some sparkle.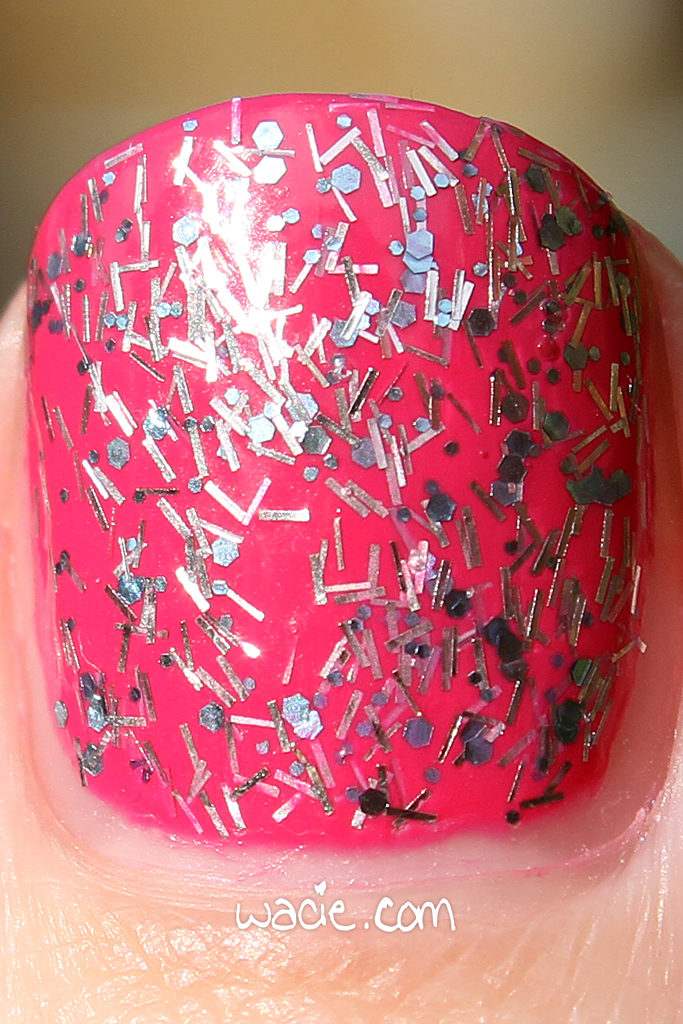 I used Shocking as the base as a treat. I like to use nice cremes under glitter toppers; I feel like it improves the manicure. My favorites to use under glitters are thermals and indie cremes, but sometimes you need a little luxury. I'm almost a little sad I covered this up, because even without top coat, Shocking had a gorgeous glossy finish. I'm looking forward to wearing this one on its own.
Frilling Me Softly and other Essie polishes are sold in stores. Shocking and Marc Jacobs Beauty is sold at Sephora.
I bought these polishes myself.