Welcome back, reader! My swatch today is yet another Indie Shop Atlanta buy. It's funny; in case you missed it, Indie Shop 2018 locations were announced today, and they're returning to Atlanta in March, so I'll have the chance to go and buy more polish that I won't even get to swatch until next year. I do hope I'll see my favorite makers again though! Anyway, this is Bluebird Lacquer's Shine Bright Like a Rhinestone, and it's one of the best polishes I bought last year. I'm wearing three coats with one coat of Seche Vite.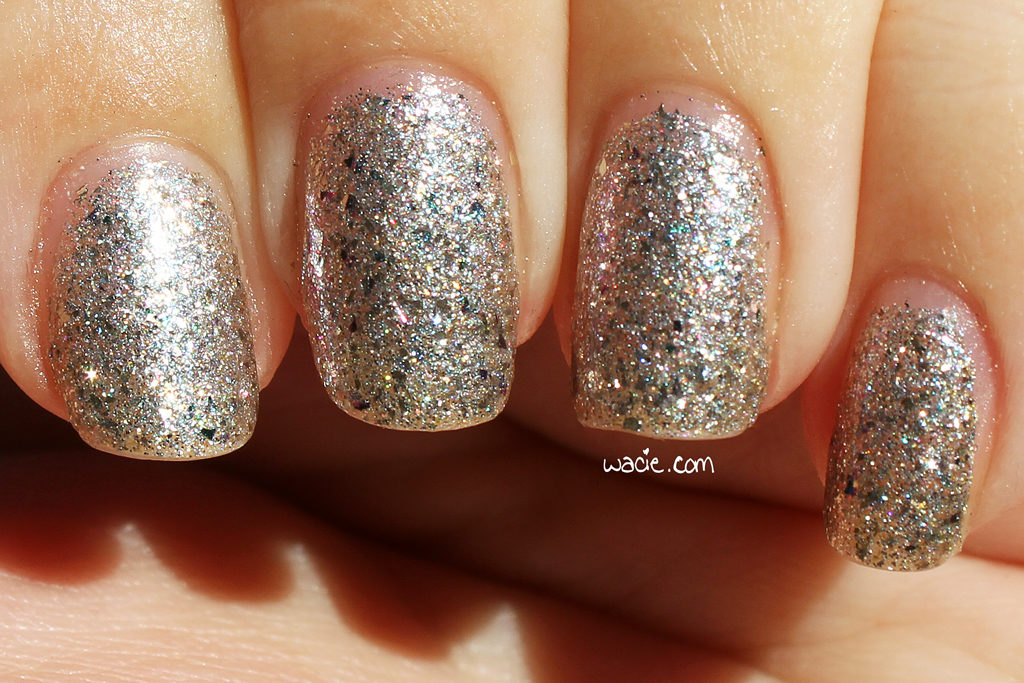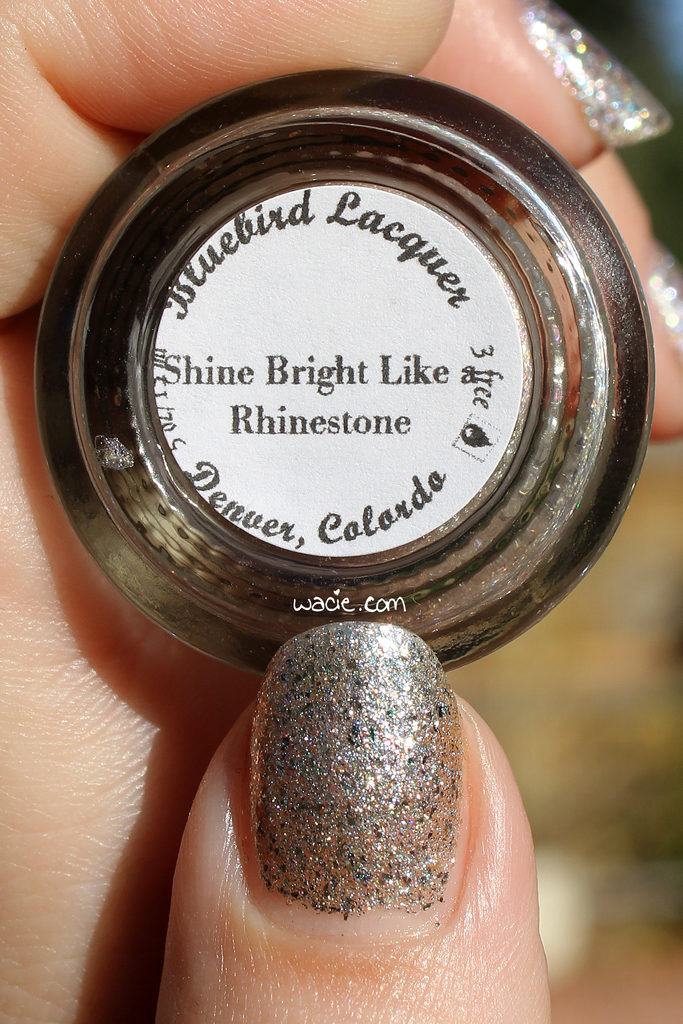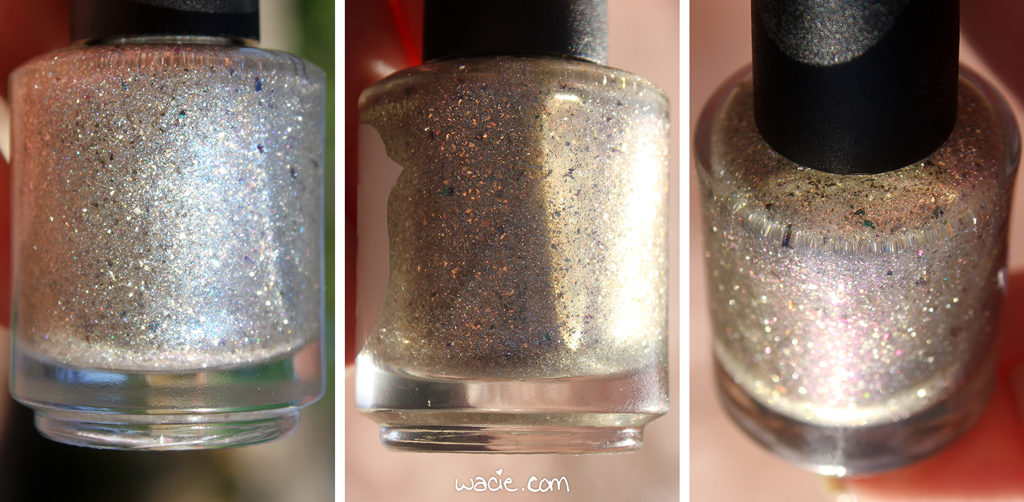 Shine Bright Like a rhinestone is a clear-based microglitter polish with silver flakies, silver glitter, a little bit of holo, and a blue-to-purple shifting shimmer. Application was easy; the product consistency is easy to work with despite everything in it. As with most microglitters, coverage builds up to full opacity; I got full opacity on the second coat. The polish dries to a smooth finish; I used top coat for extra smoothness and shine.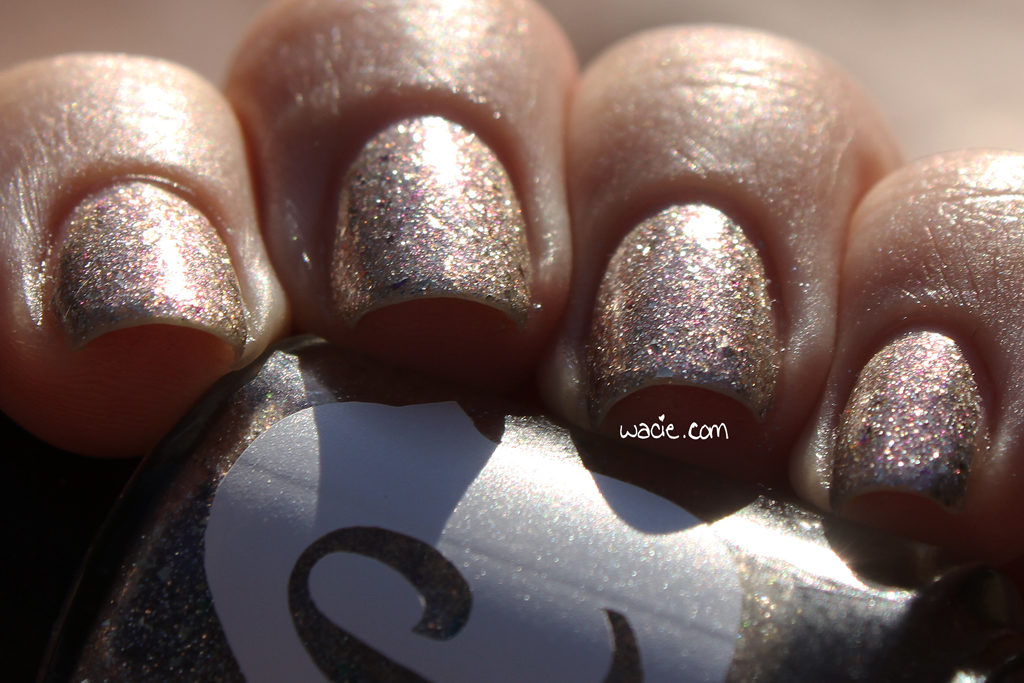 I'm afraid I didn't really do this polish justice. There's so much going on in it, and it was so much better in person. For example, the blue shimmer, which gives the polish an icy glow, isn't easily seen in these photos. Aside from that, I love this polish. I love any polish that turns my nails into disco balls, but this one has been a nice change of pace with the extra shifting shimmer. It was a ton of fun to wear.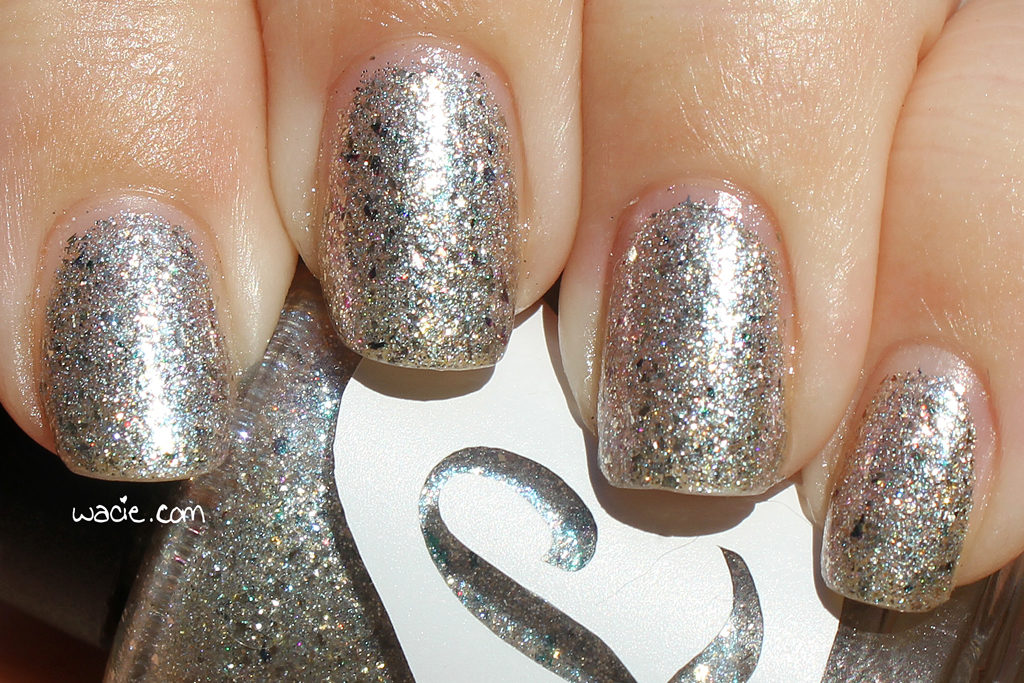 As of this writing, Bluebird Lacquer is closed for the holidays, but will reopen.
I bought this polish myself.