The Summer of Untrieds Challenge is halfway over! Today's entry is Elevation Polish, so I'm wearing my first-ever Elevation Polish: Epidote. It's a gorgeous grassy green holo that everyone should own. Seriously. I'm wearing three coats of it with one coat of Seche Vite.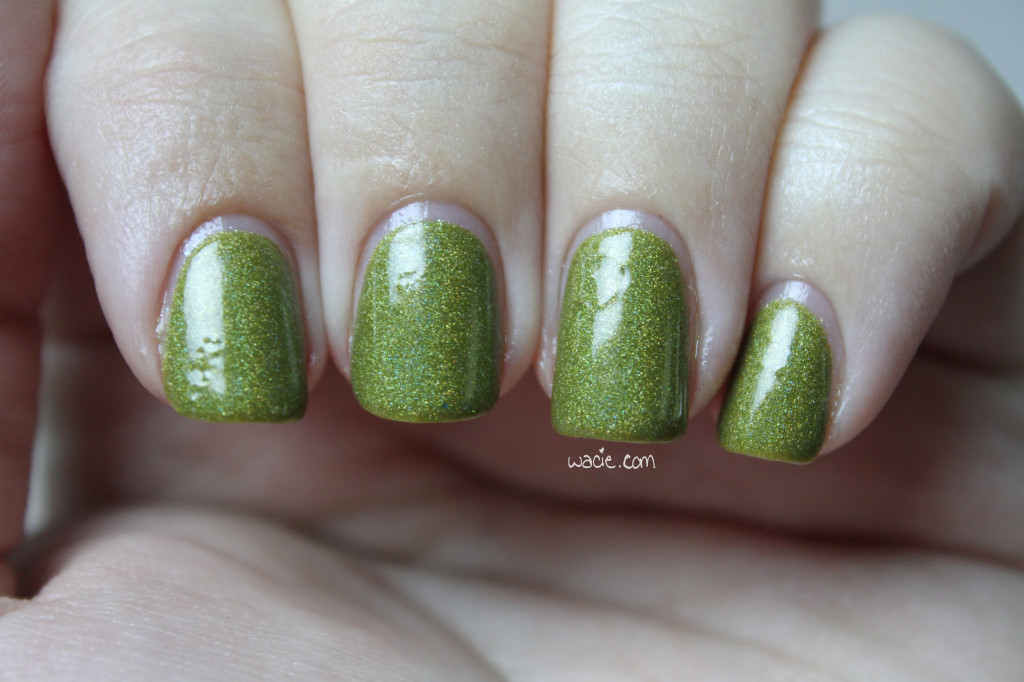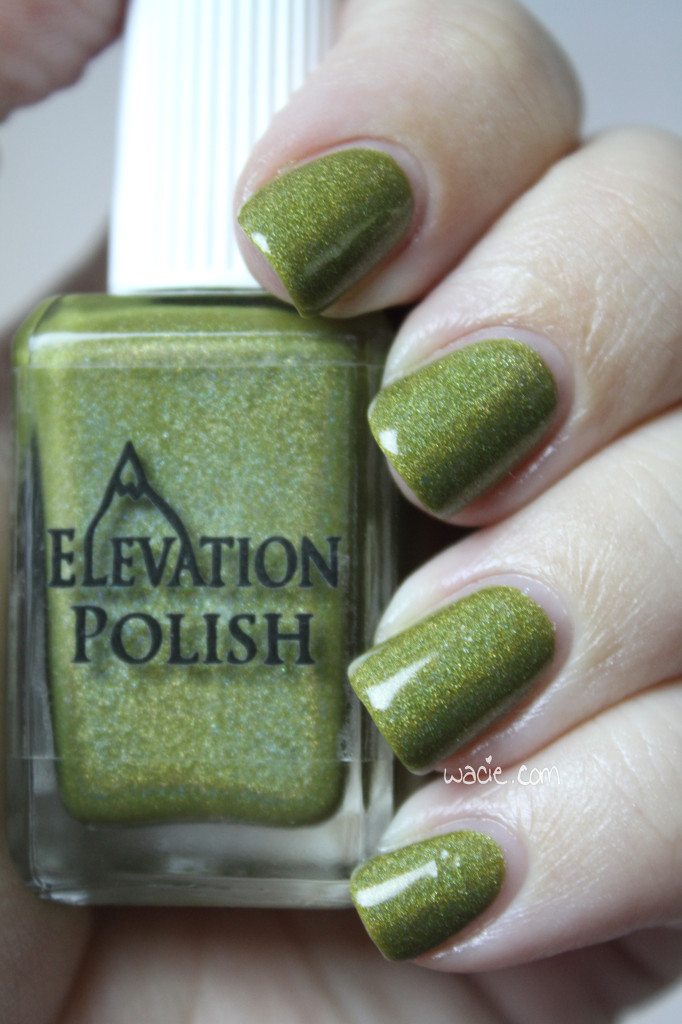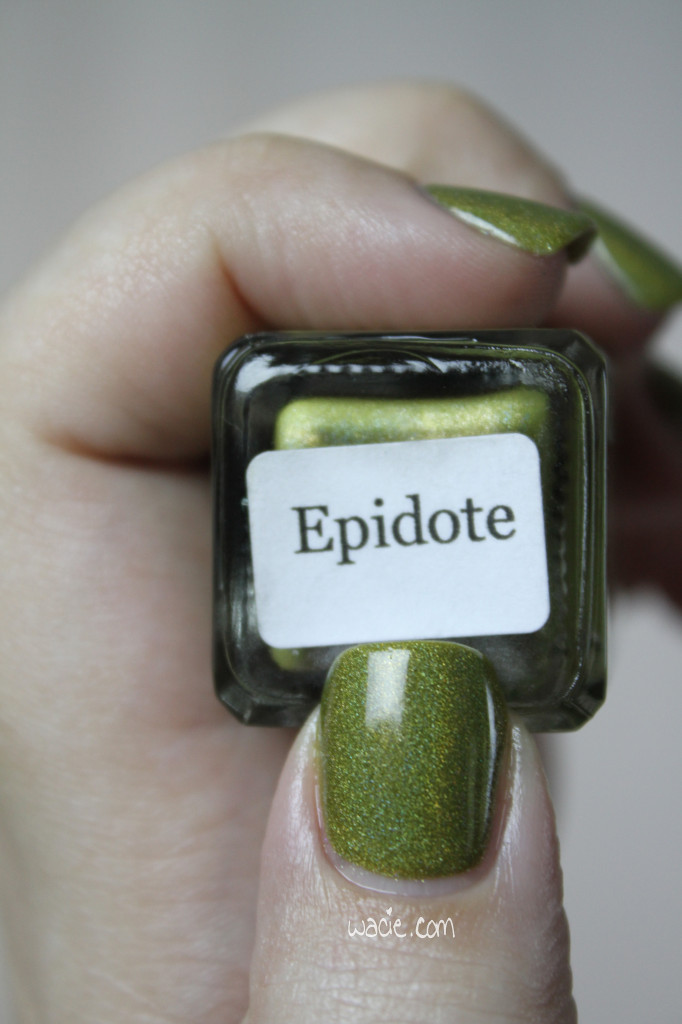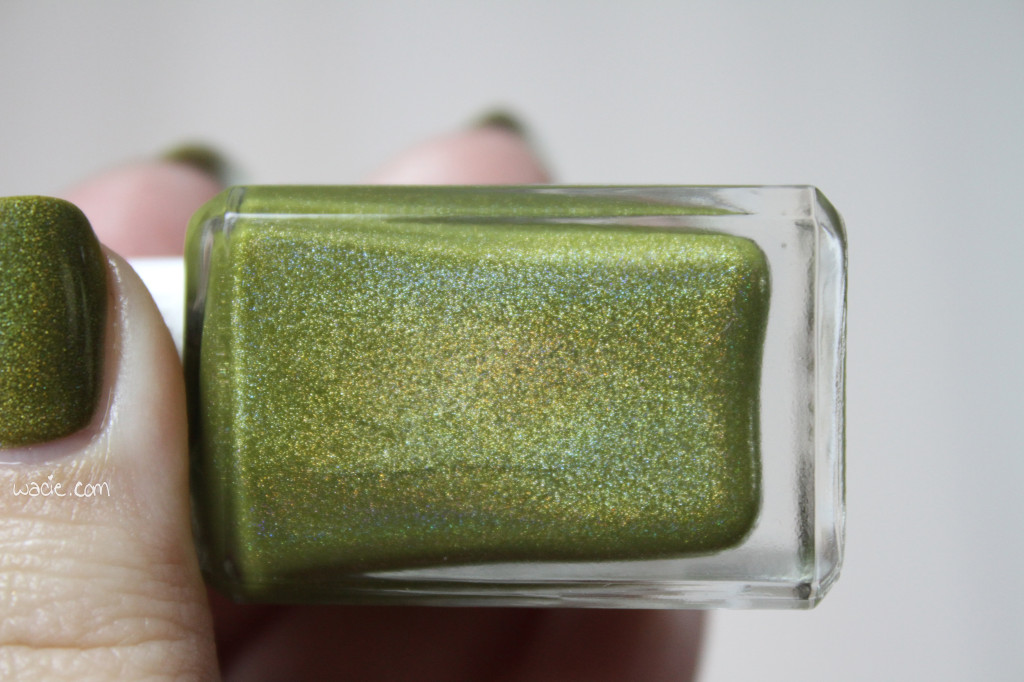 Once upon a time, I saw Epidote featured on Wishes of a Blue-Eyed Girl, and I knew, one day, I had to have it. I have such a thing for these yellow-green polishes. I want them all. I finally got it a few months ago, and I've been looking forward to wearing it. I'm so glad I finally had the chance.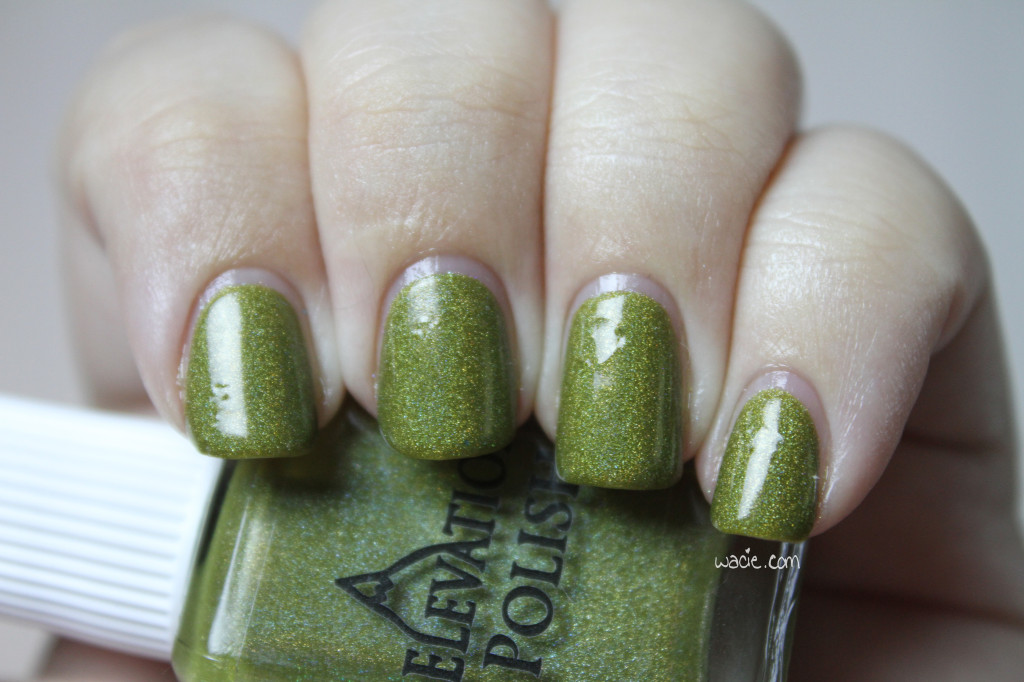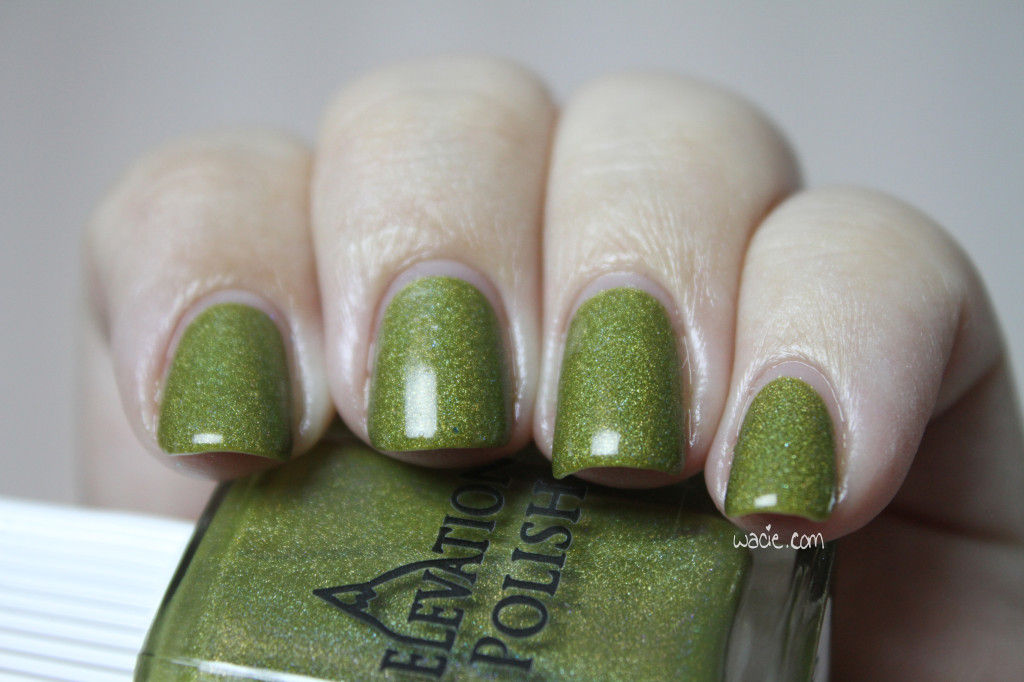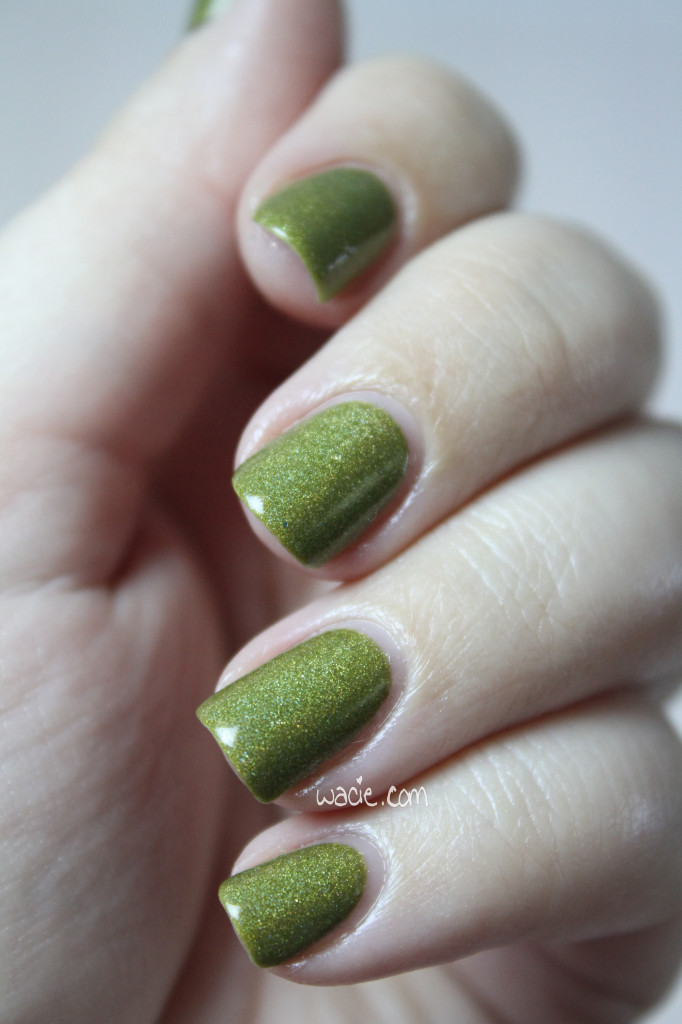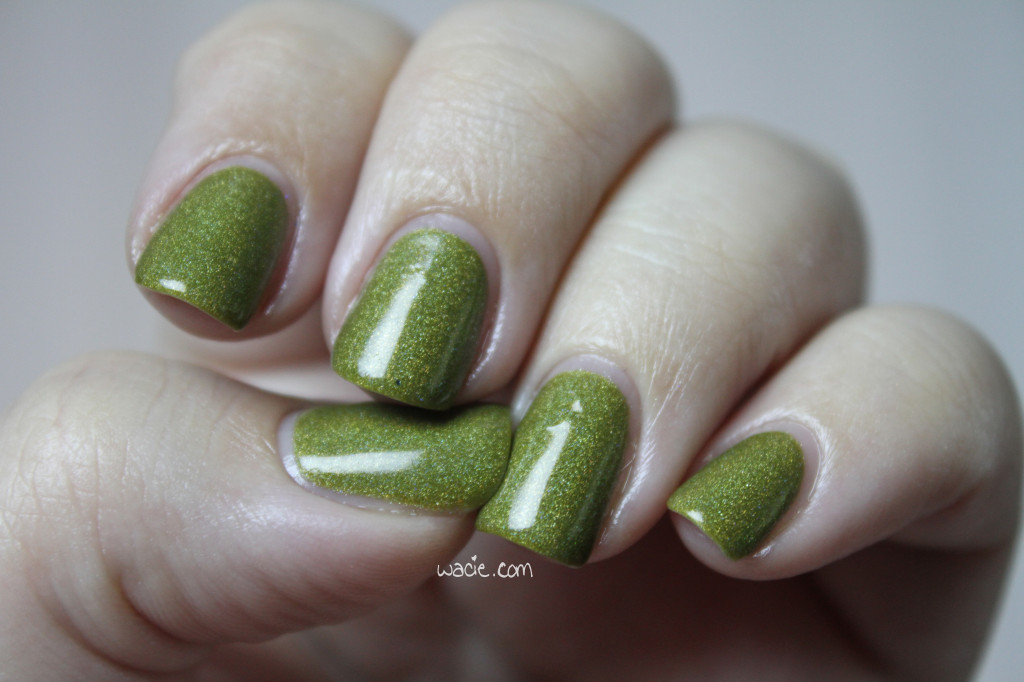 Epidote applies evenly and without difficulty. The holographic effect looks fantastic in most lighting conditions, in others it just looks like a silver shimmer. The color varies in the photos; in the studio, it's very green; outdoors it's more true to its actual army green. Speaking of outdoors, I'm going to stop writing and just let you look at the pretties.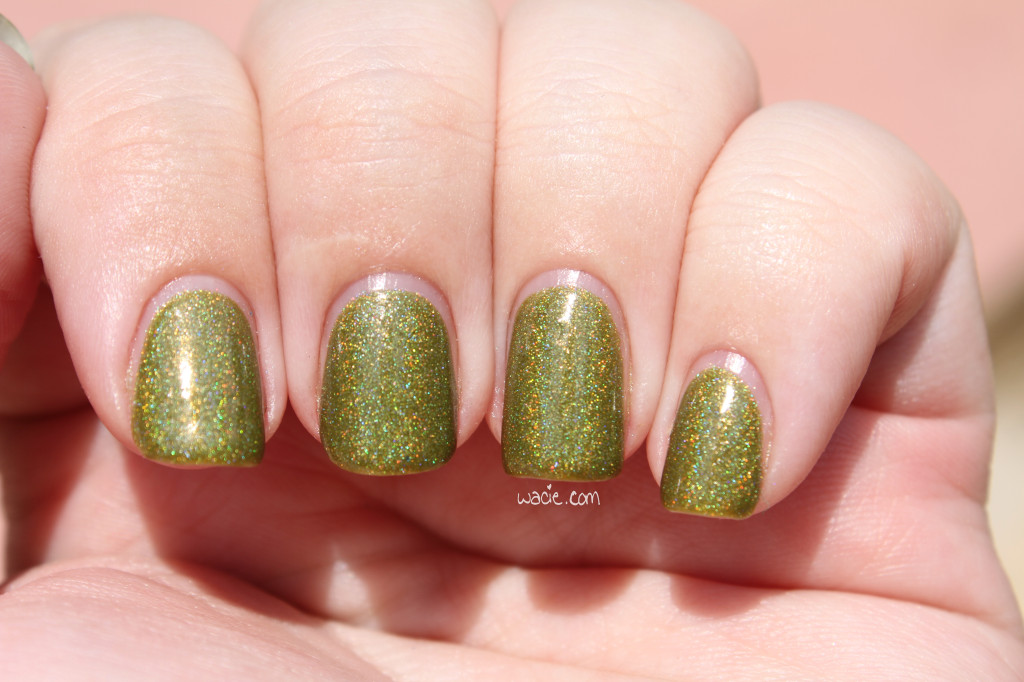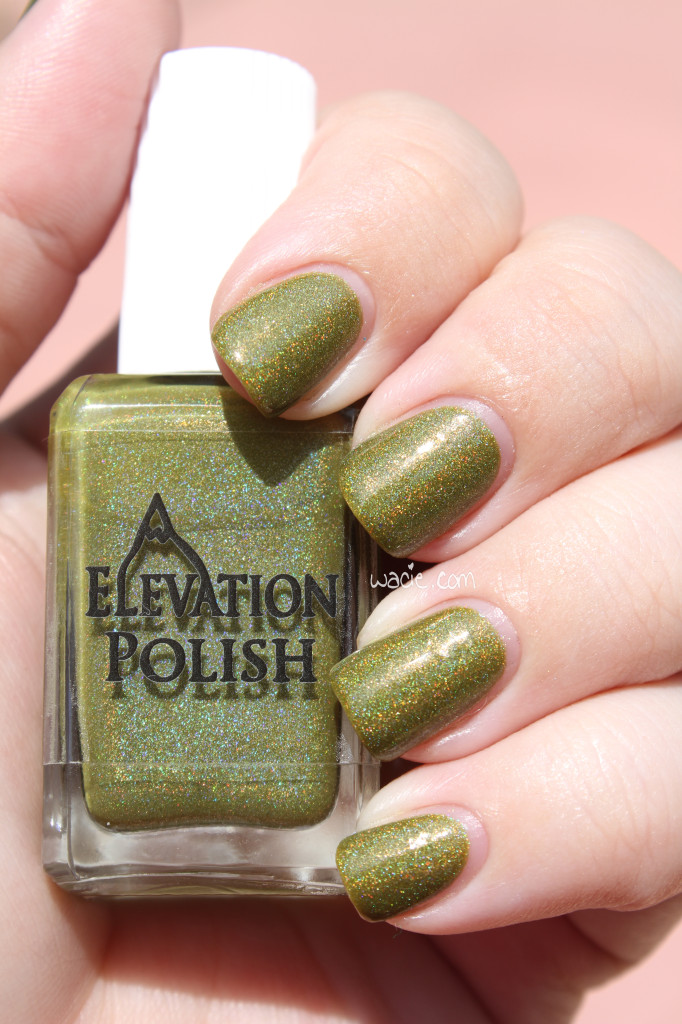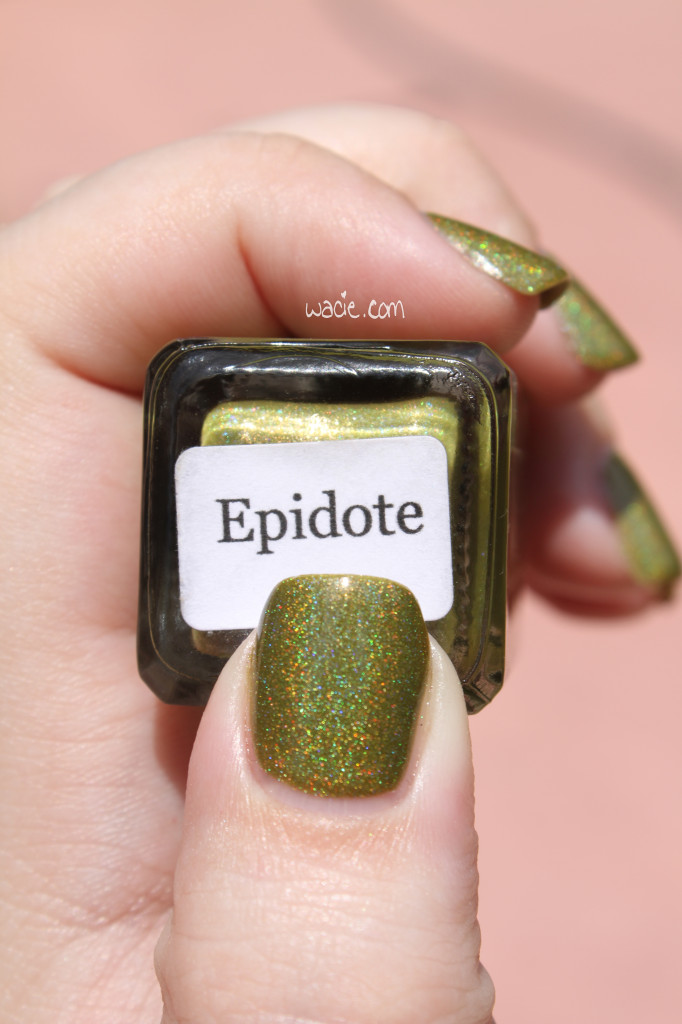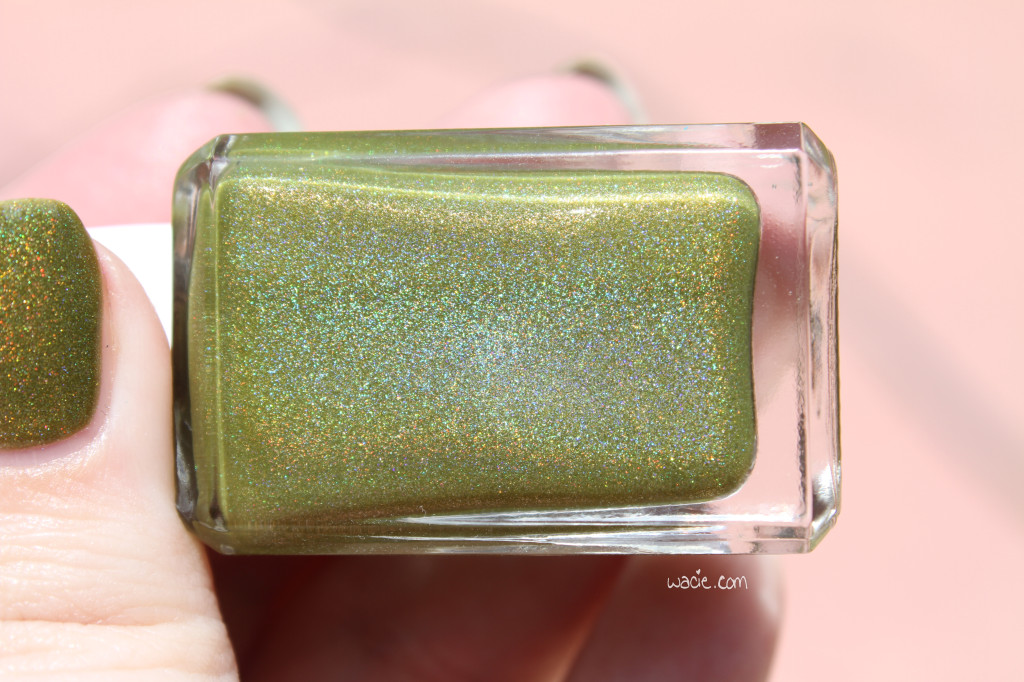 How beautiful is this? It actually took me a long time to get these outdoors photos. It was sunny the entire time I was polishing my nails, and when I went outside to take photos, it was overcast for about an hour. It was annoying. I almost had to resort to using the flash on my camera.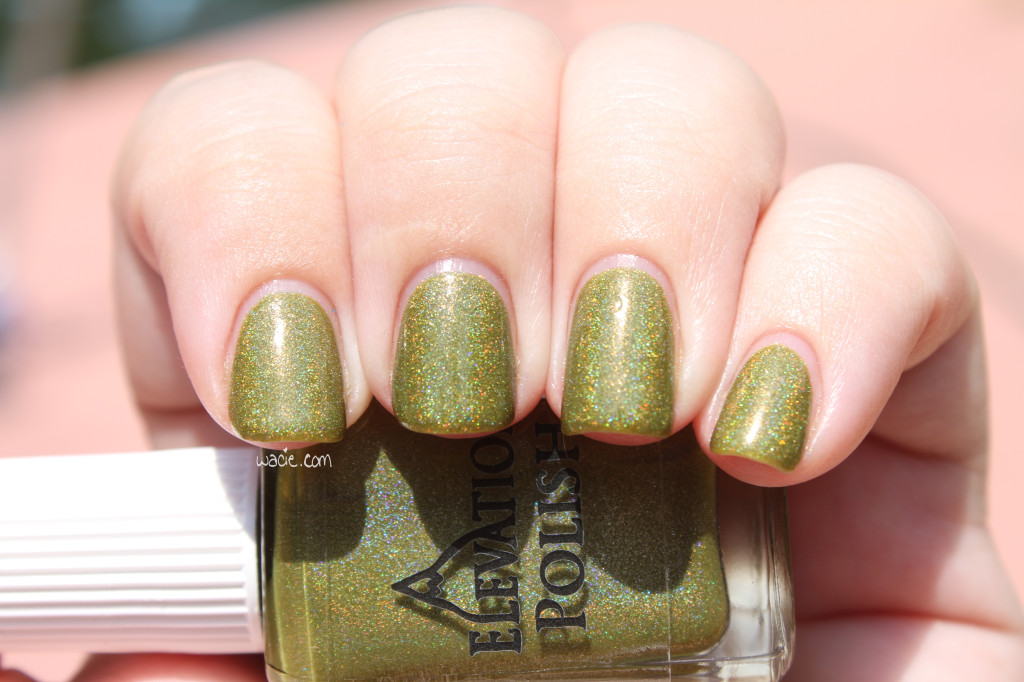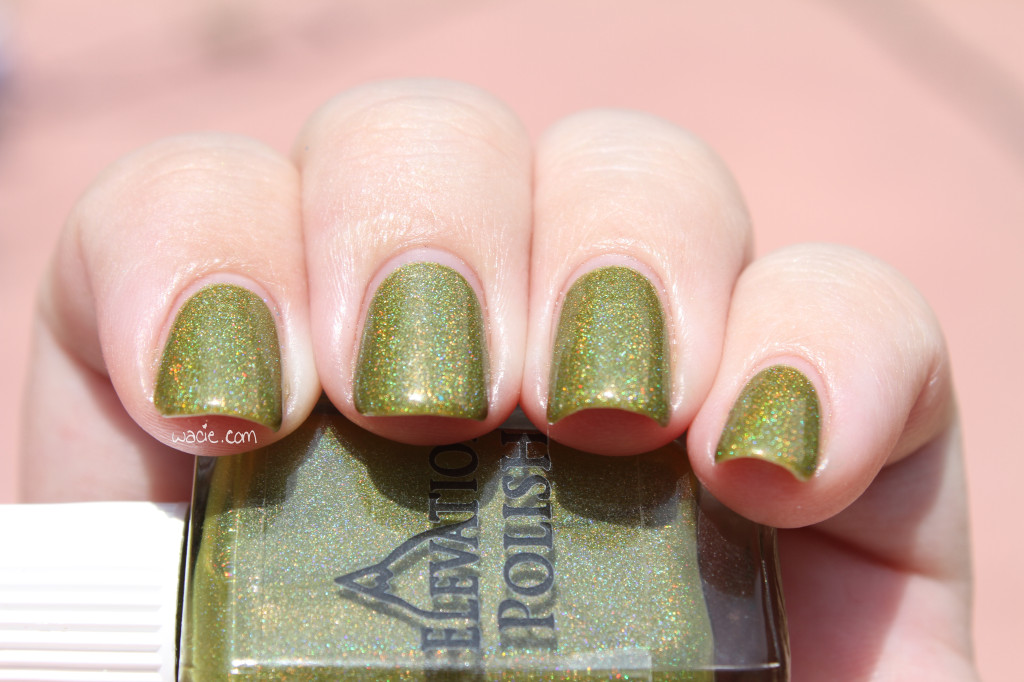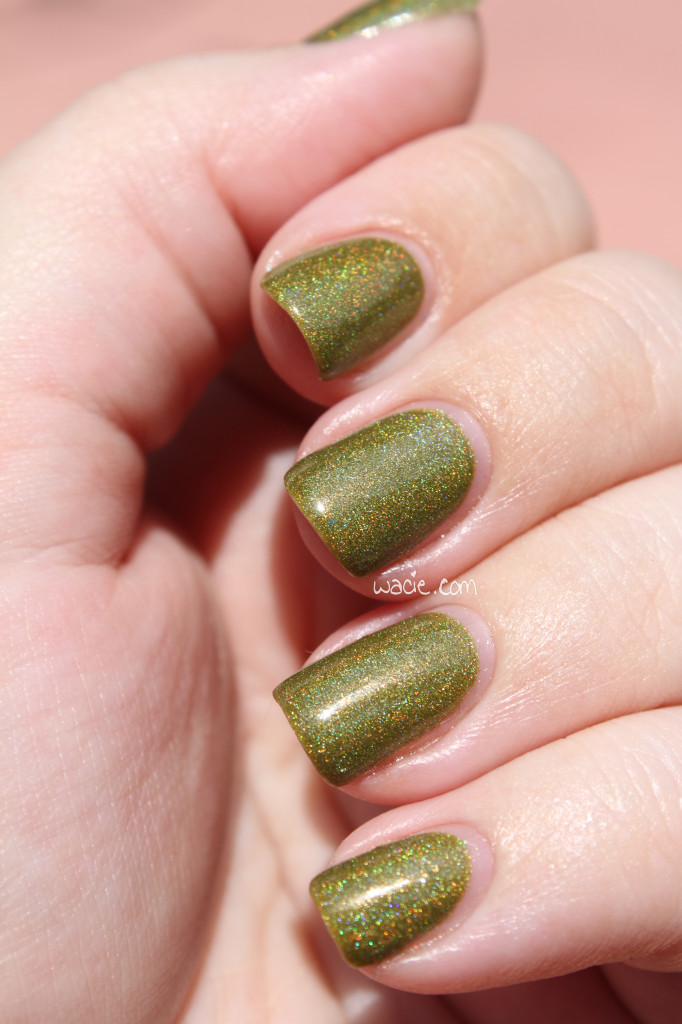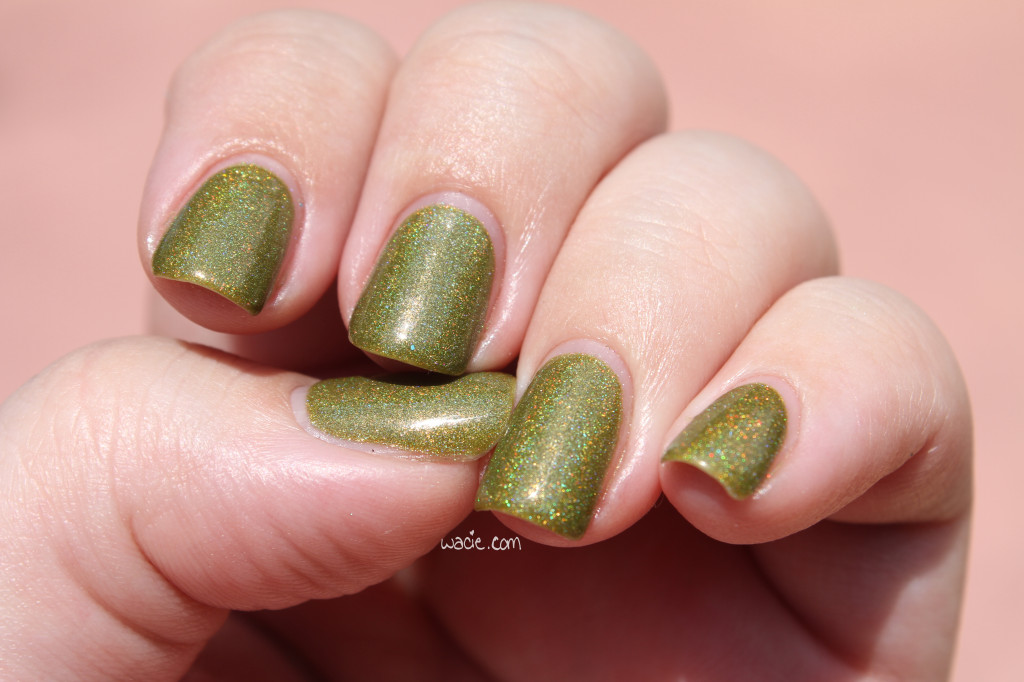 So I like Epidote. Like really really. I like Elevation Polish, too! I can't wait to get more from them.