Day 18 of the Summer of Untrieds Challenge is green. I chose to wear Butter London's Swinger, a full coverage green glitter polish. I'm wearing three coats with one coat of Seche Vite.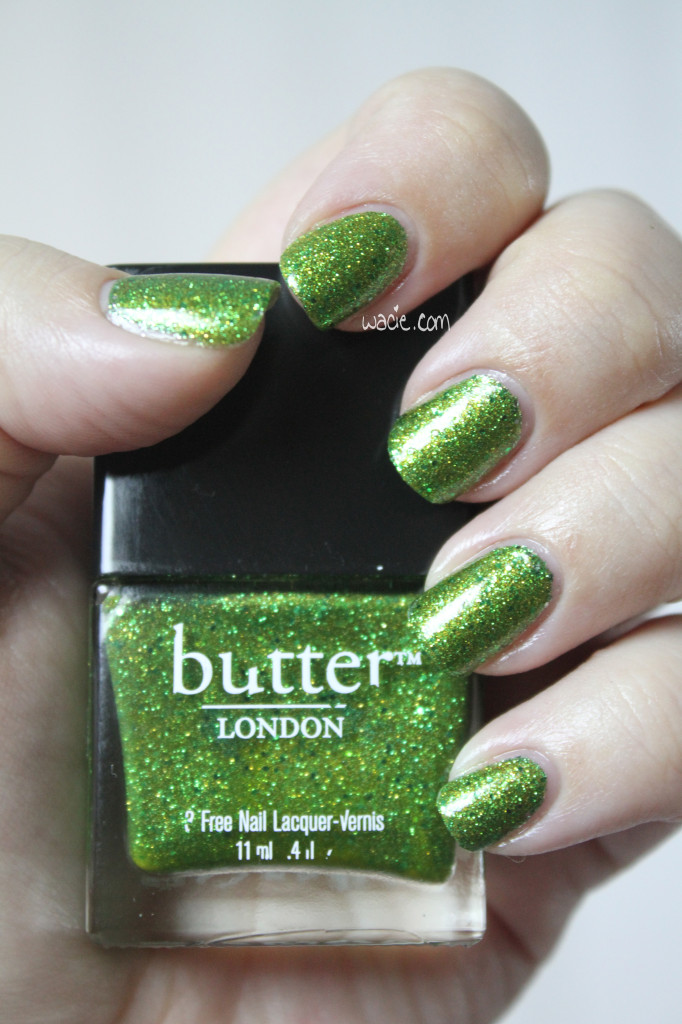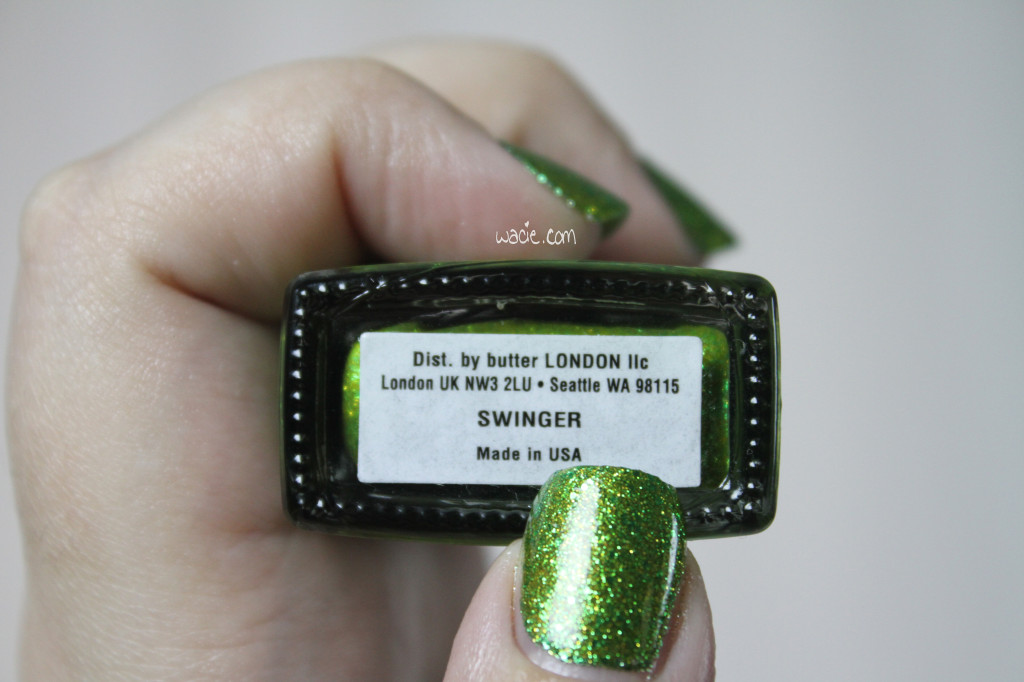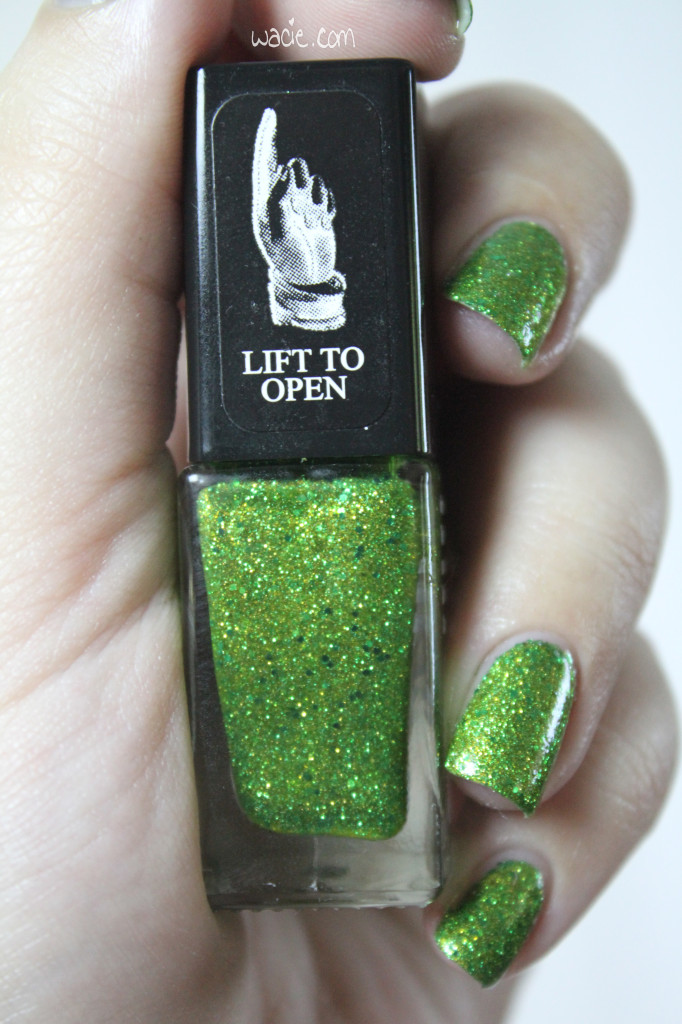 Swinger is loaded down with fine metallic green glitters. From what I can tell, there's a fine olive green and larger kelly green hexes, as well as maybe some others. I really love polishes like this because there's always so much dimension in the glitter. This was easy to put on; the glitter spreads evenly across the nail in one go, but there's so much of it that it's not suitable to use as a glitter topper. You're free to try it, but you'll have a very dense coat of glitter, which is why I think it works best as a full-coverage polish.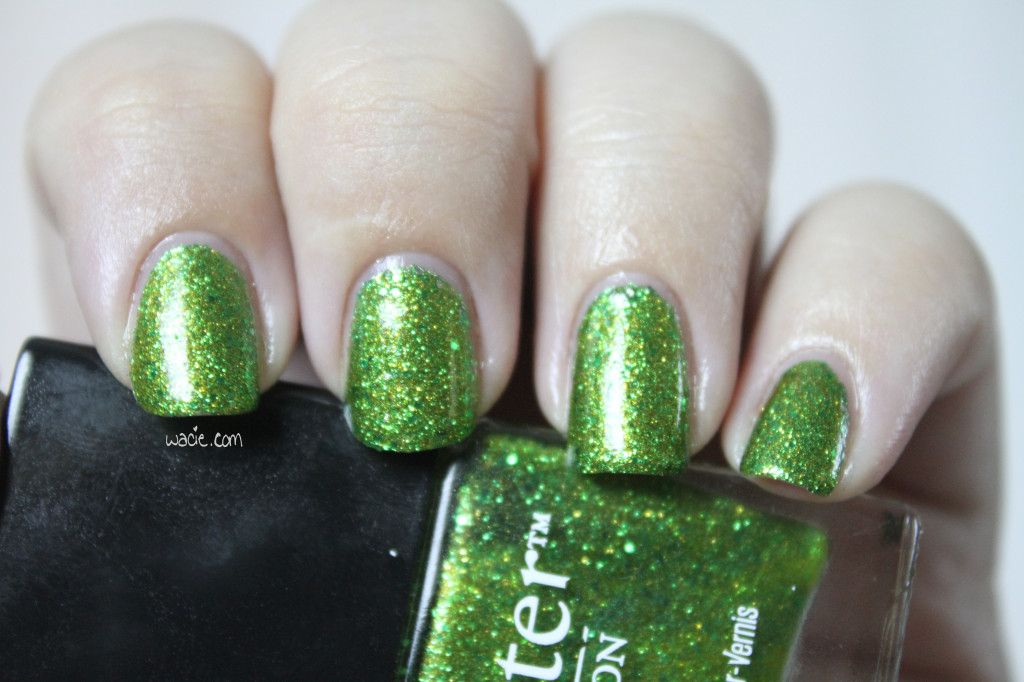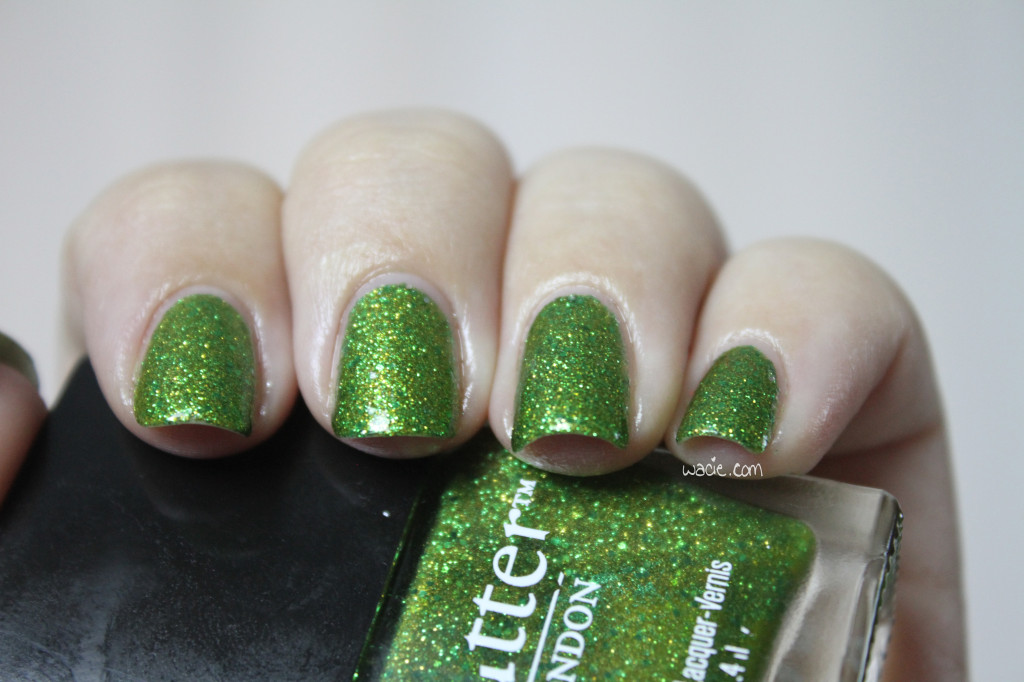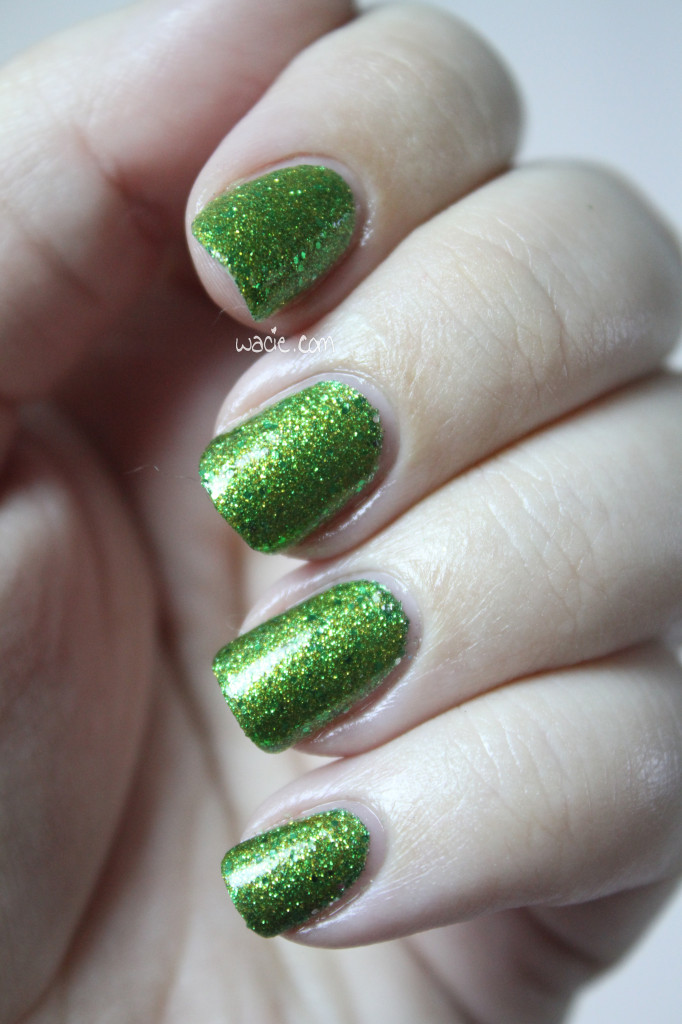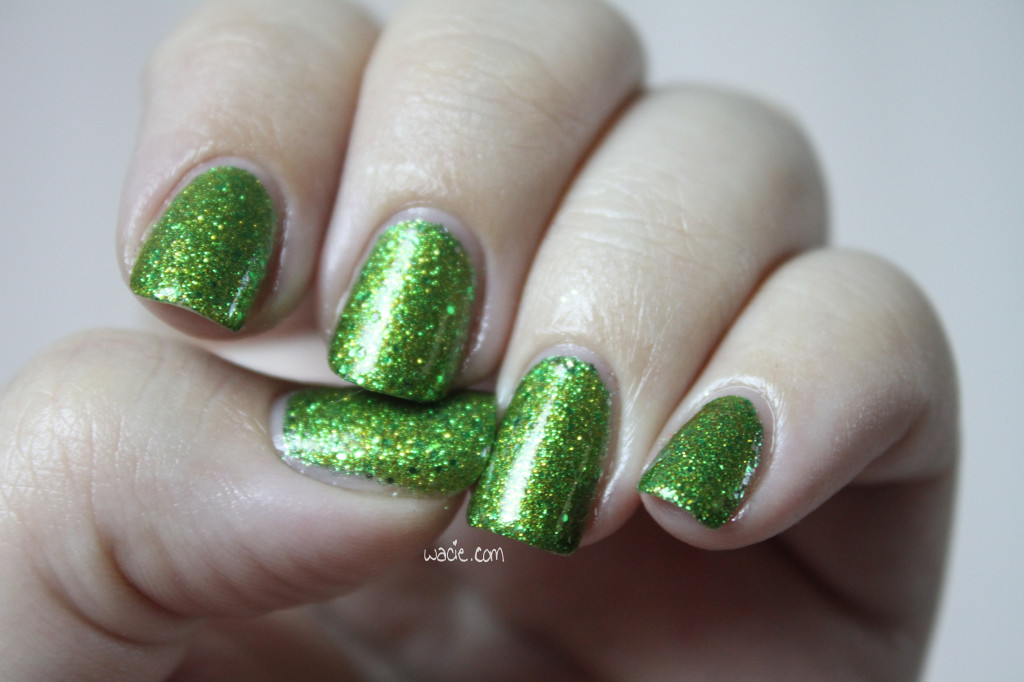 This looks incredible in sunlight, too. You can see the diversity of the glitters here, and how the look changes from a kelly green to an olive. This is just an amazing polish. I absolutely love it.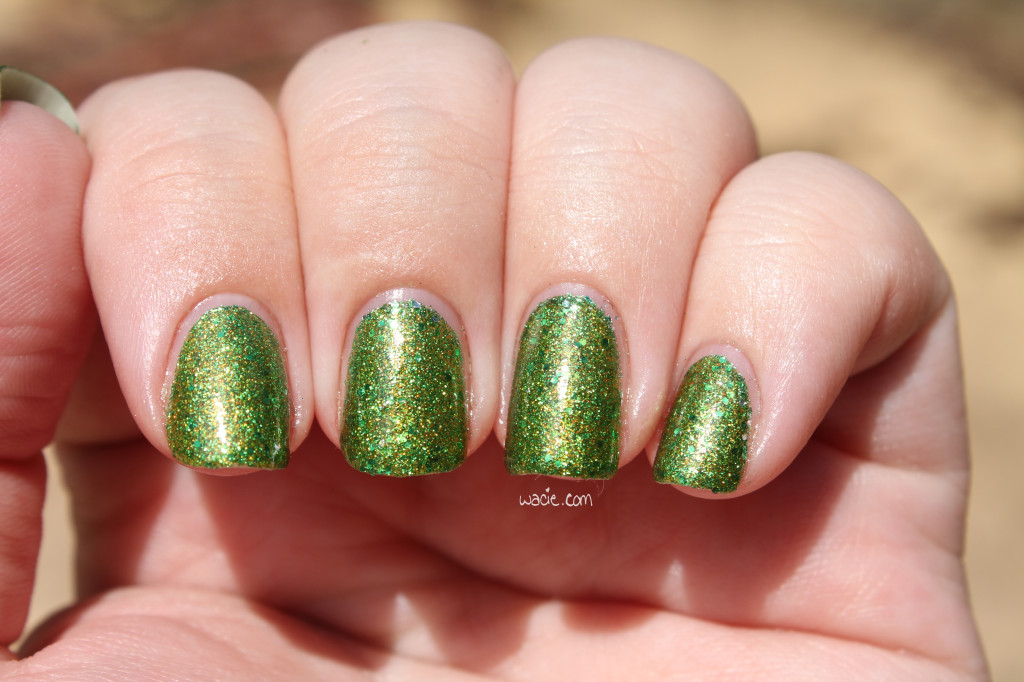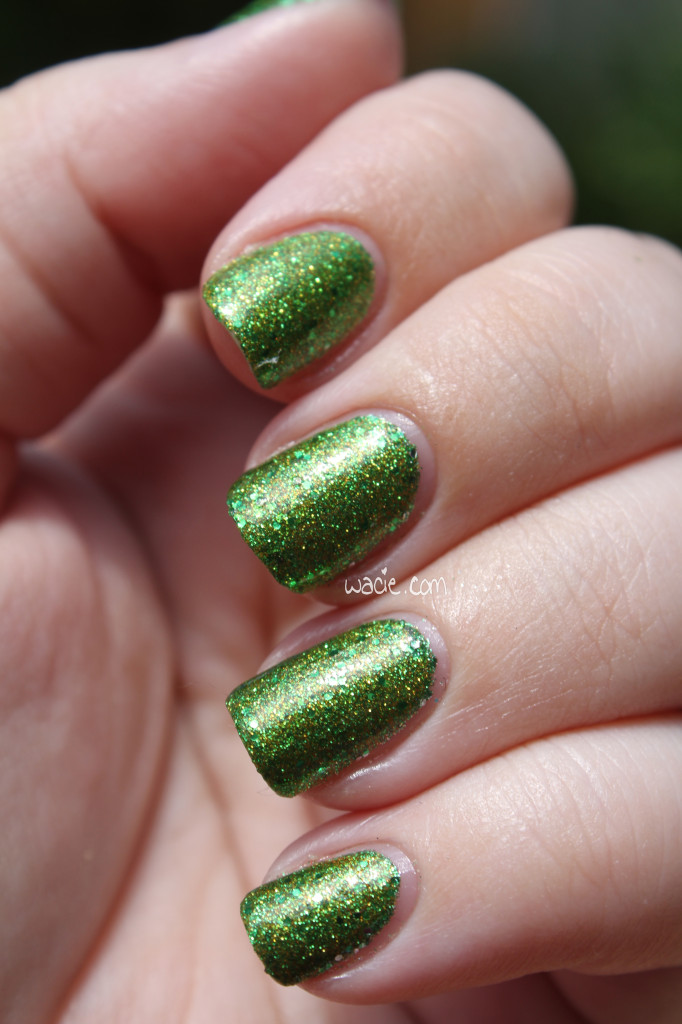 I love that I'm accidentally on a green polish kick, too. Greens are some of my favorites. They never fail to be beautiful.