I don't normally do this, but I got something new in the mail today, and I had to try it out right away. This is Boot Season from Emerald & Ash, a brown holo with copper flash. I'm wearing three coats (through two would have been sufficient) and two coats of Seche Vite.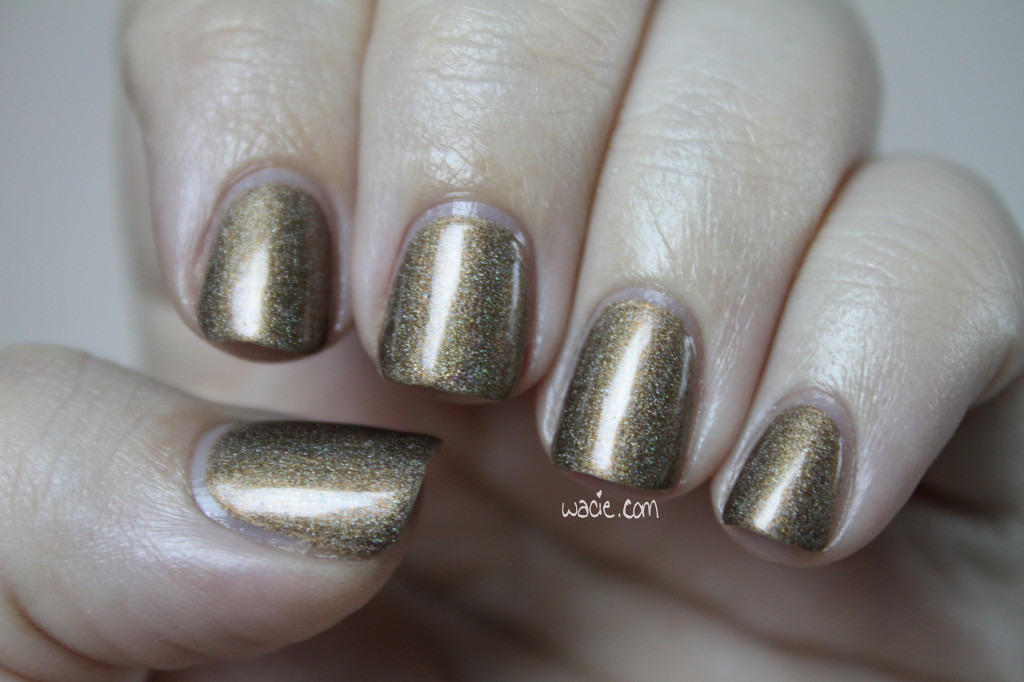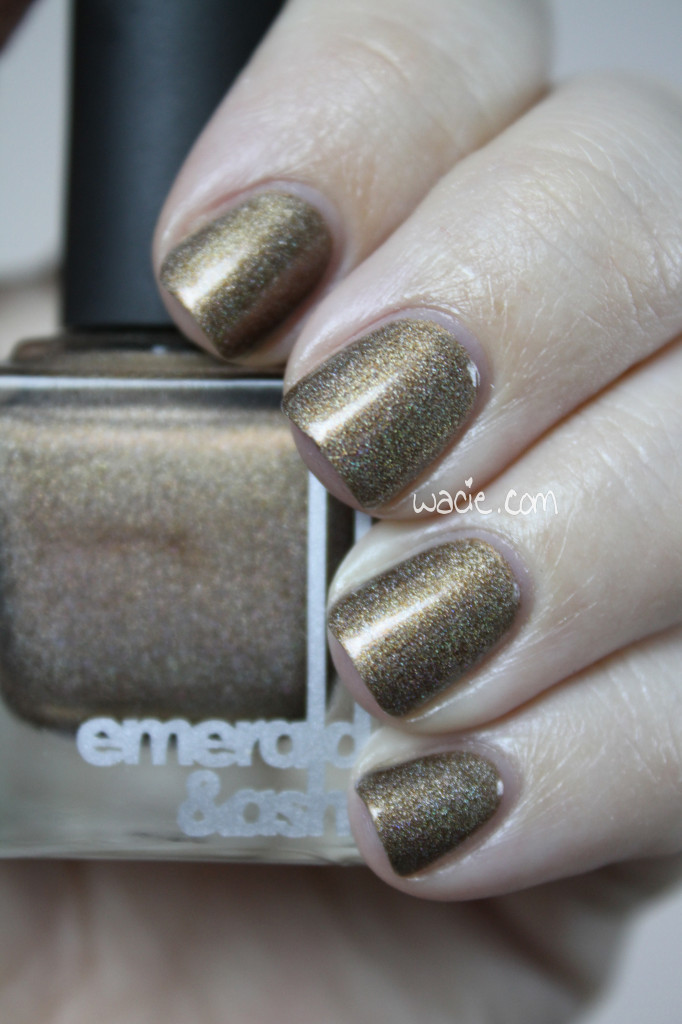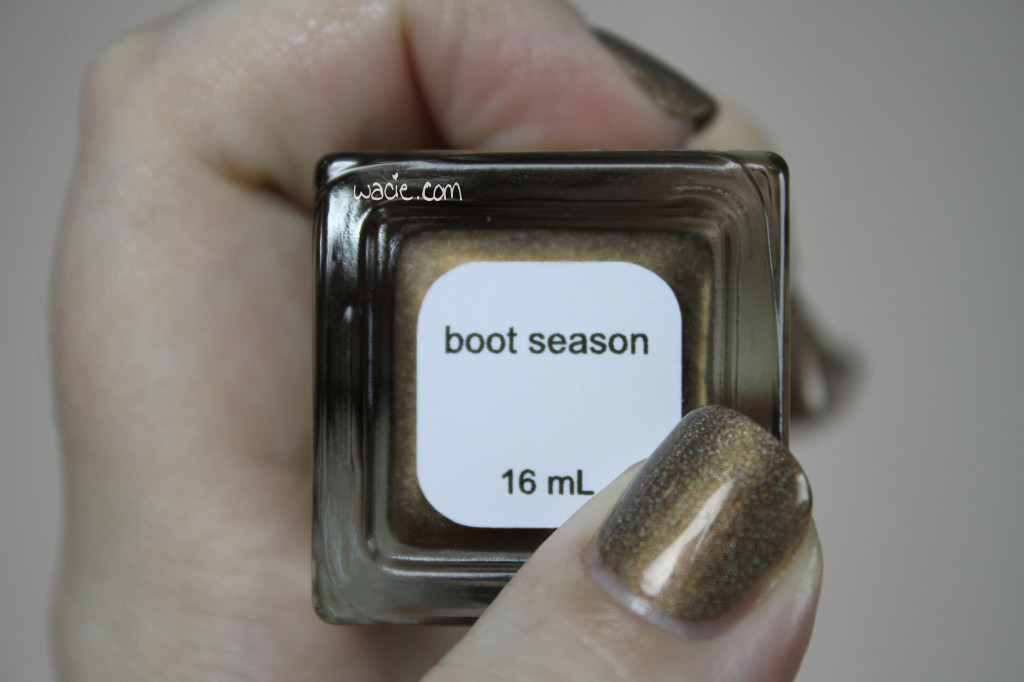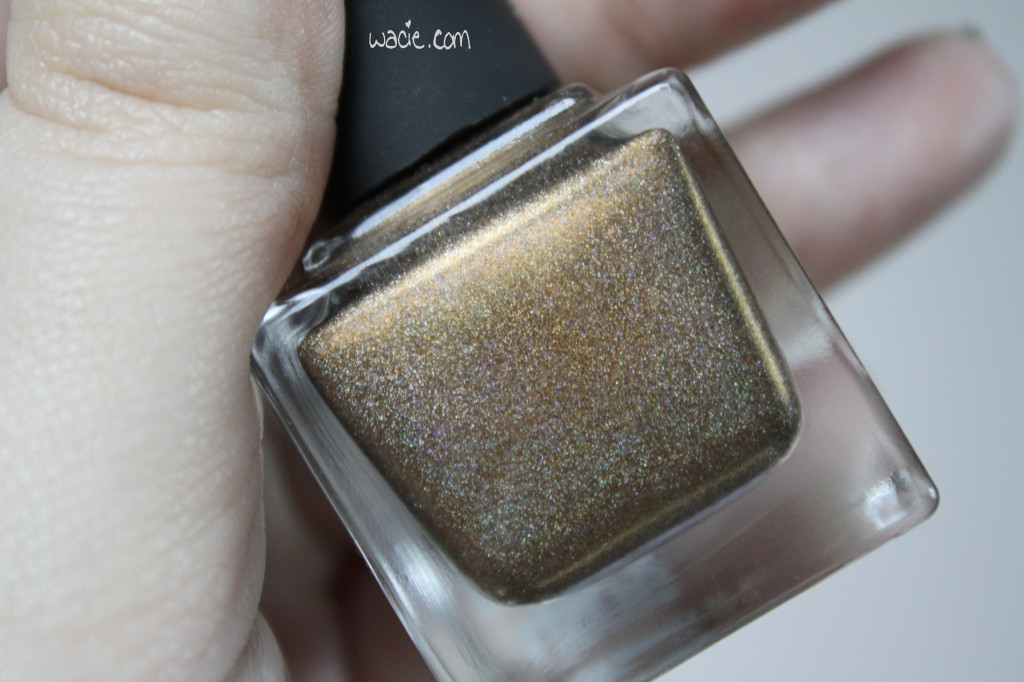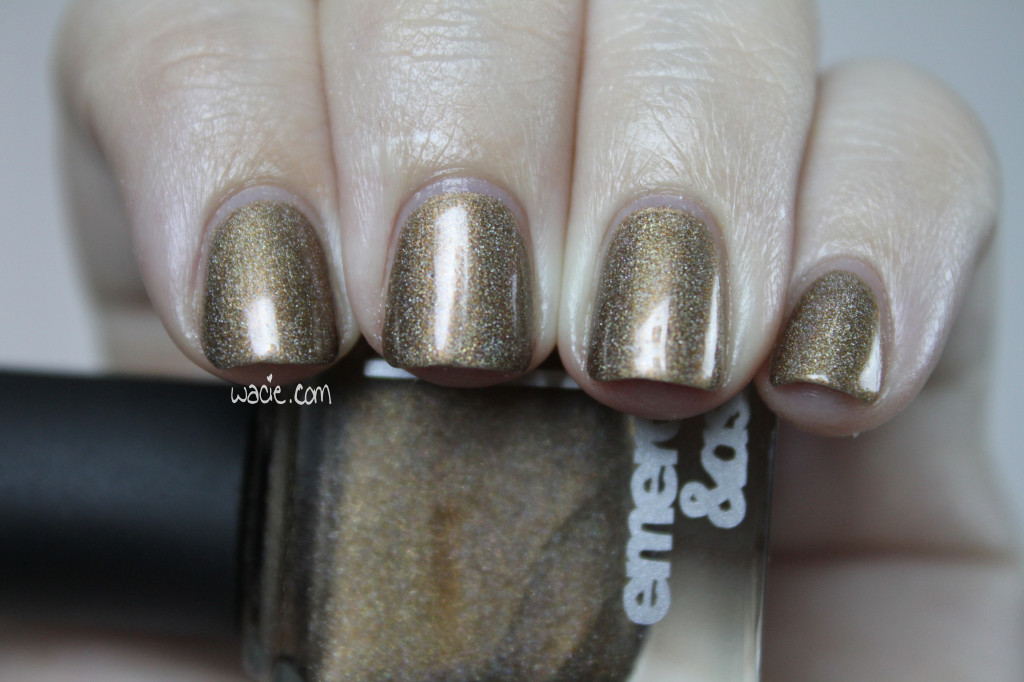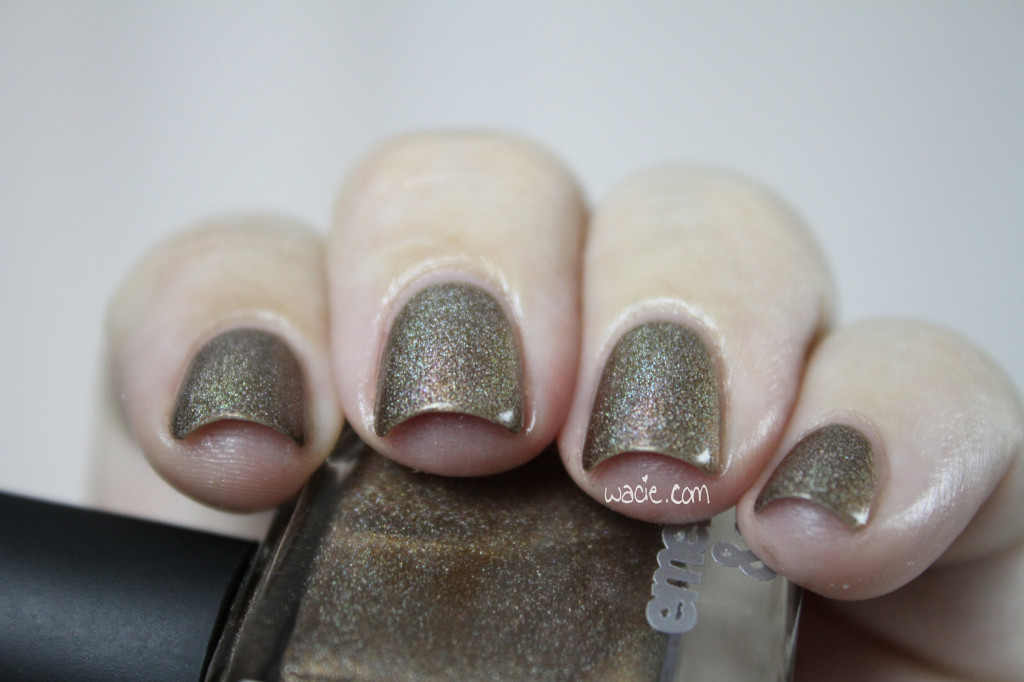 The first seven pictures were taken in my studio, where the holo was pretty hard to see. You can almost see it in the second to last photo. In all the others, it just looks like a rich, shimmery brown. I love browns like this, especially in the summer; it's like my nails have a tan. The formula was on the thick side, but I like that; I find it easier to work with and I don't make a huge mess. This is my first E&A, so I'm new to the nice grippy brush cap. I like that a lot.
Okay, here's the outdoor sunlight photos. Look at that holo! This polish looks completely different in the sunlight. There's so much pretty holo goodness. It's amazing. I have no other words.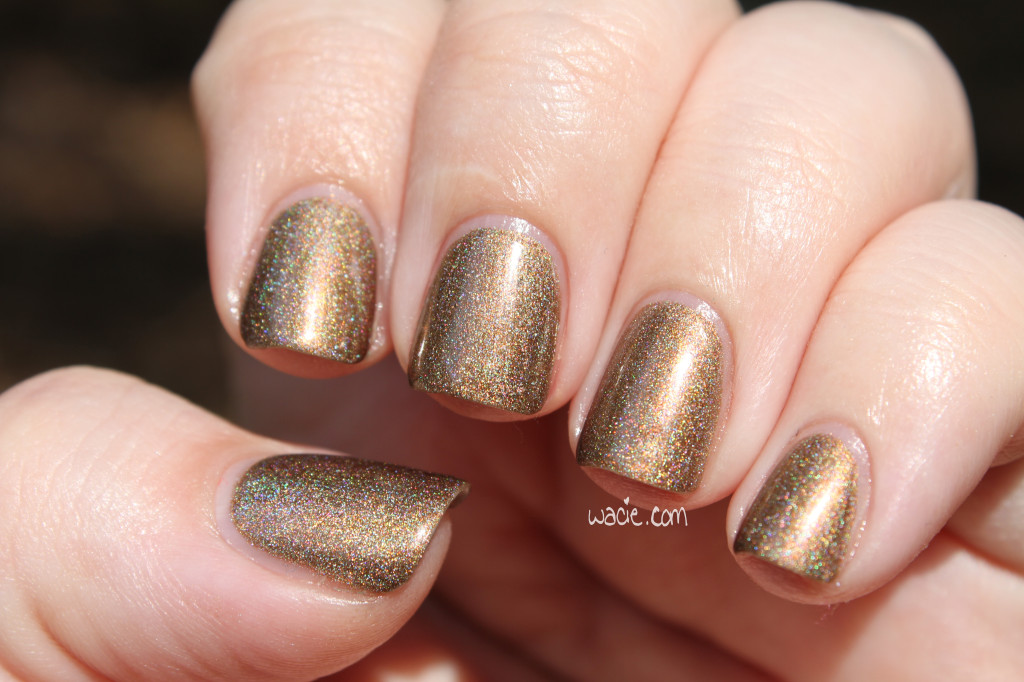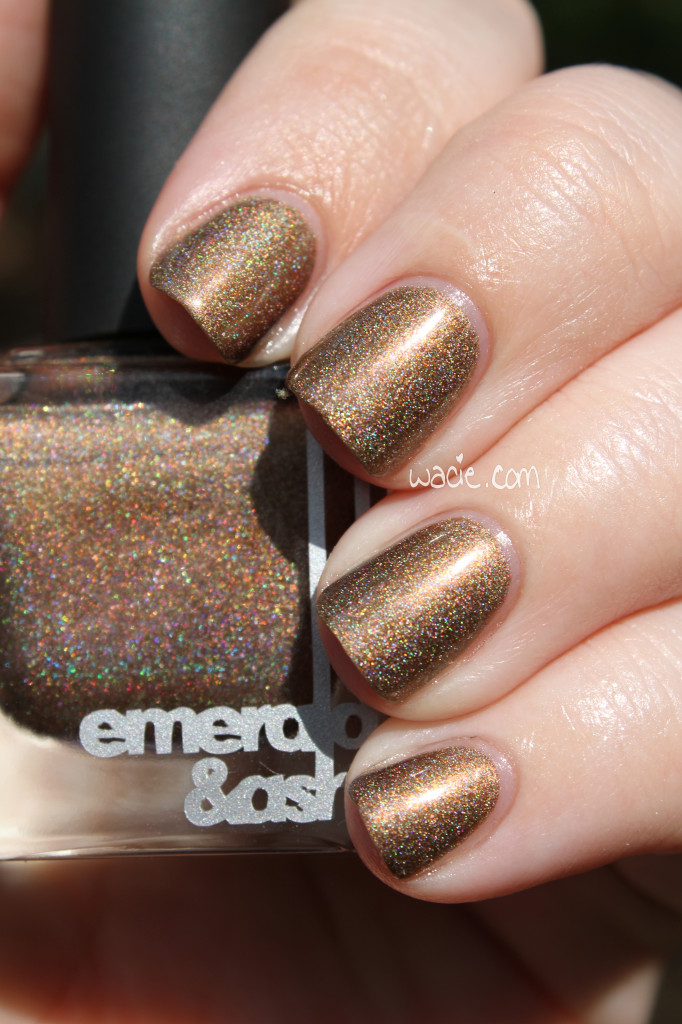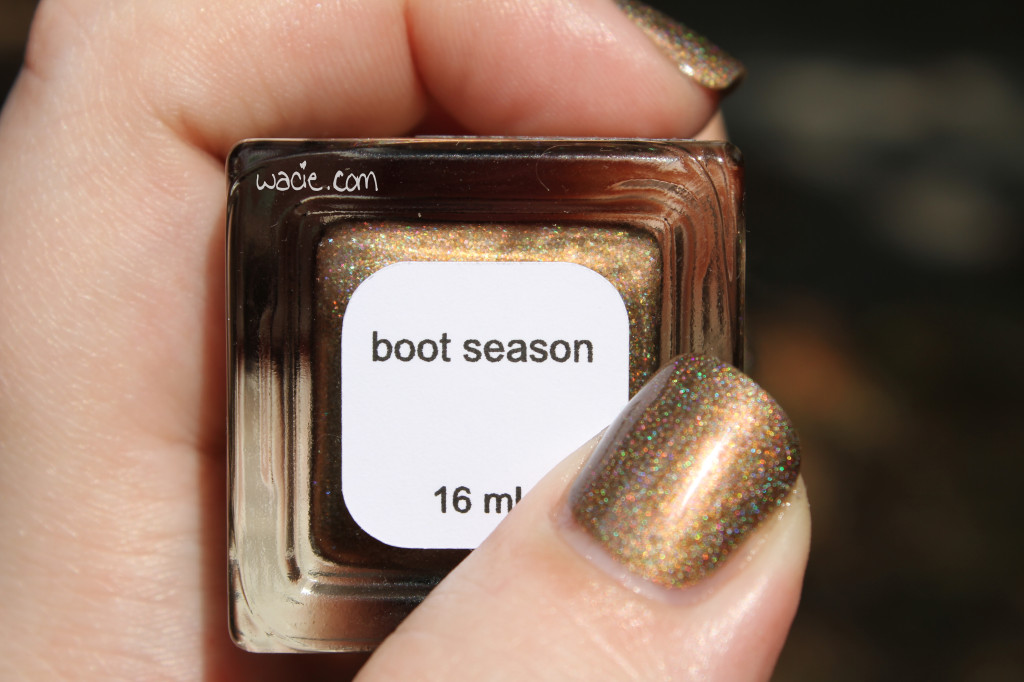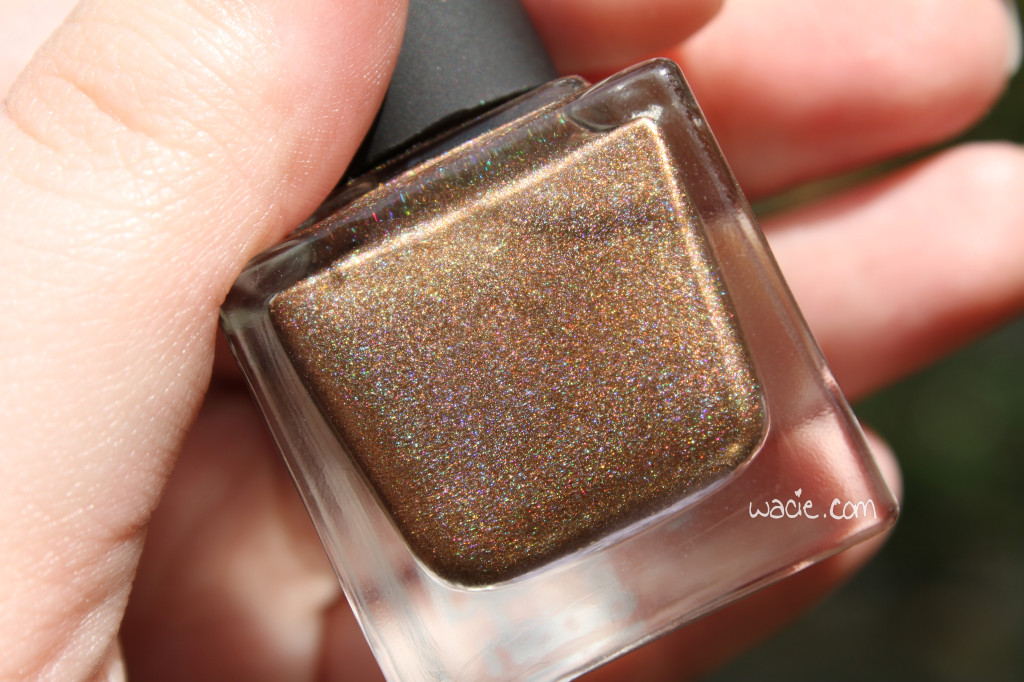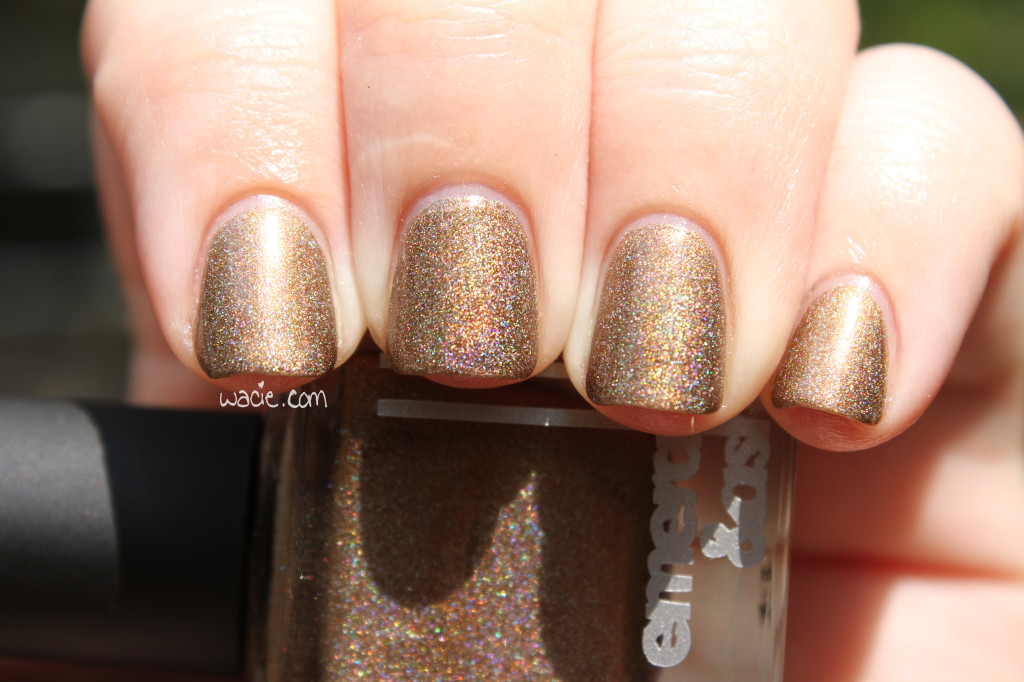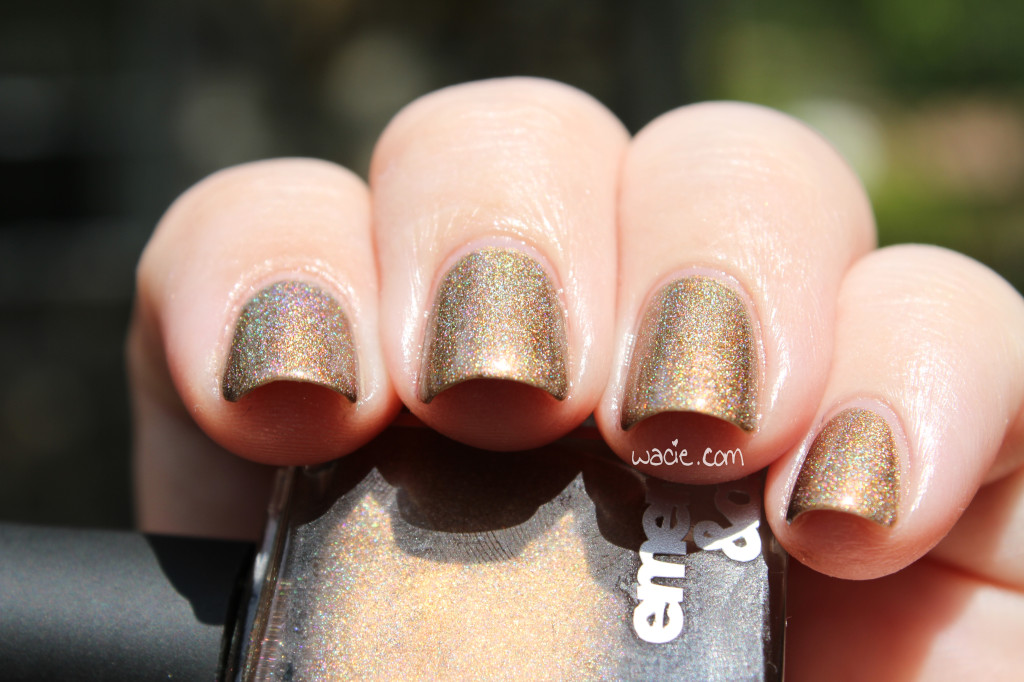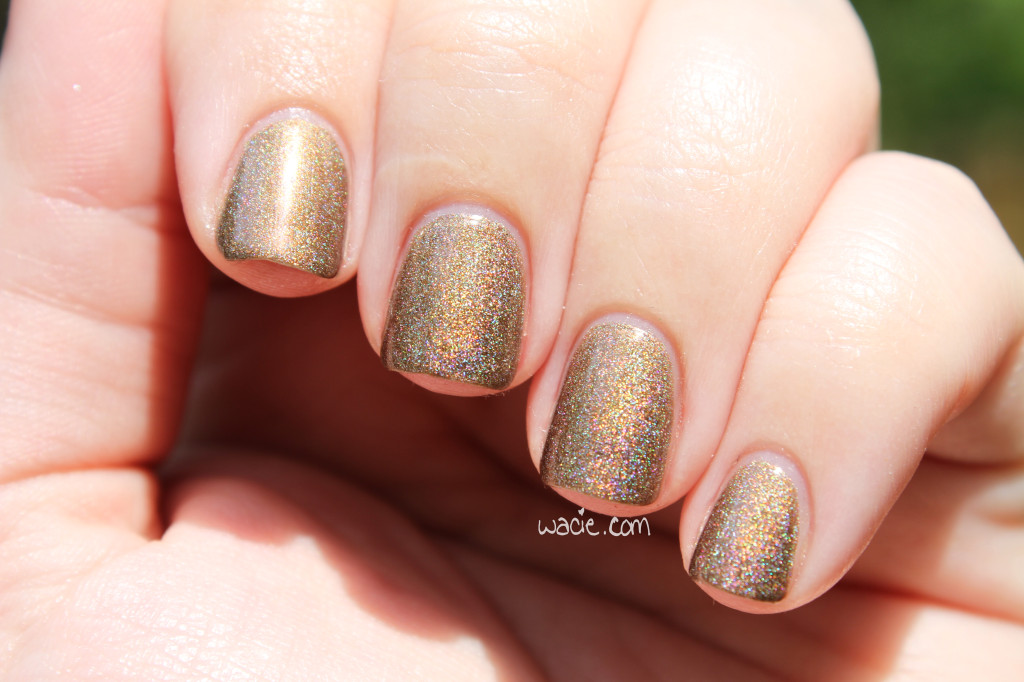 I started using Instagram in February to meet other nail bloggers and discover some new polish brands. It's been a lot of fun being able to interact more with the people who make my polish, polishes I haven't tried yet, and people who might be wearing Wacie Nail Co. in the future. A few days ago, Emerald & Ash posted a photo of their bitchin' new business cards, and I, being the proofreader I am, happened to spot a spelling error on it. Turns out it had been that way for a long time and no one had noticed. To thank me, they sent me this bottle of Boot Season. I decided to review it ASAP because I want to feel like I earned it. I did get this polish for free, but reviewing it wasn't even part of the deal. That was all me. If you like Boot Season, you can buy it here. I mentioned before that this is my first Emerald & Ash. I will undoubtedly be buying more of this brand.