I think this is going to be my favorite Swatch Saturday for a long time. I know I have a tendency to exaggerate, but Floppy. Hoppy. BUNNIES! is probably my favorite polish in the known universe, and I'm so glad I finally got to do a full mani with it. I used it as an accent for my birthday manicure last year, and I was so in love with it that I couldn't wait to wear it on all my nails. This is three coats of Floppy. Hoppy. BUNNIES! with two coats of Seche Vite.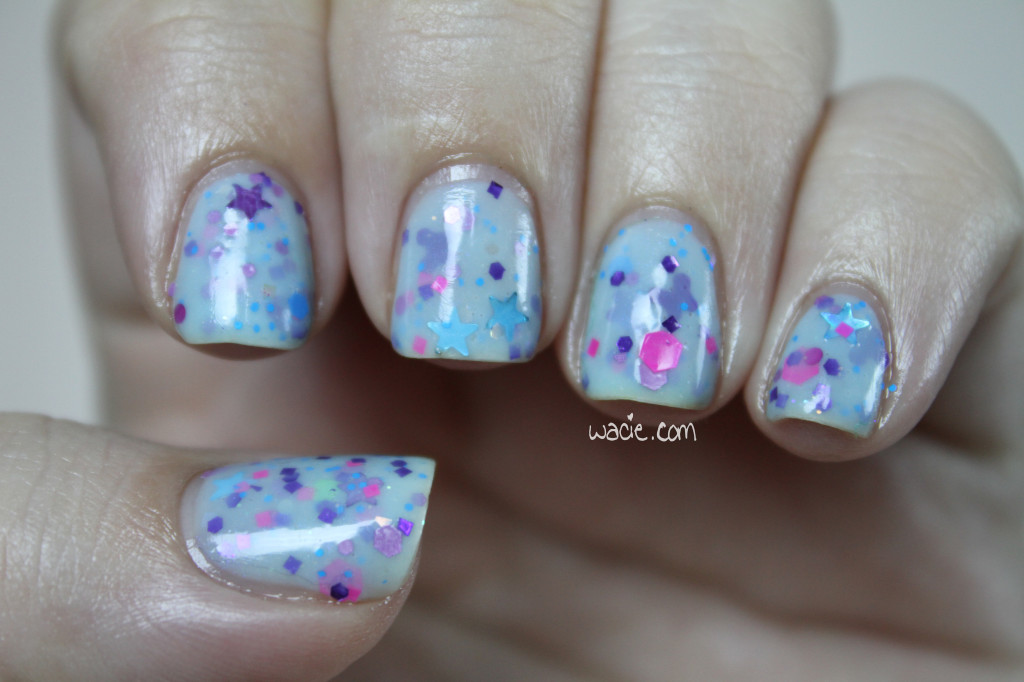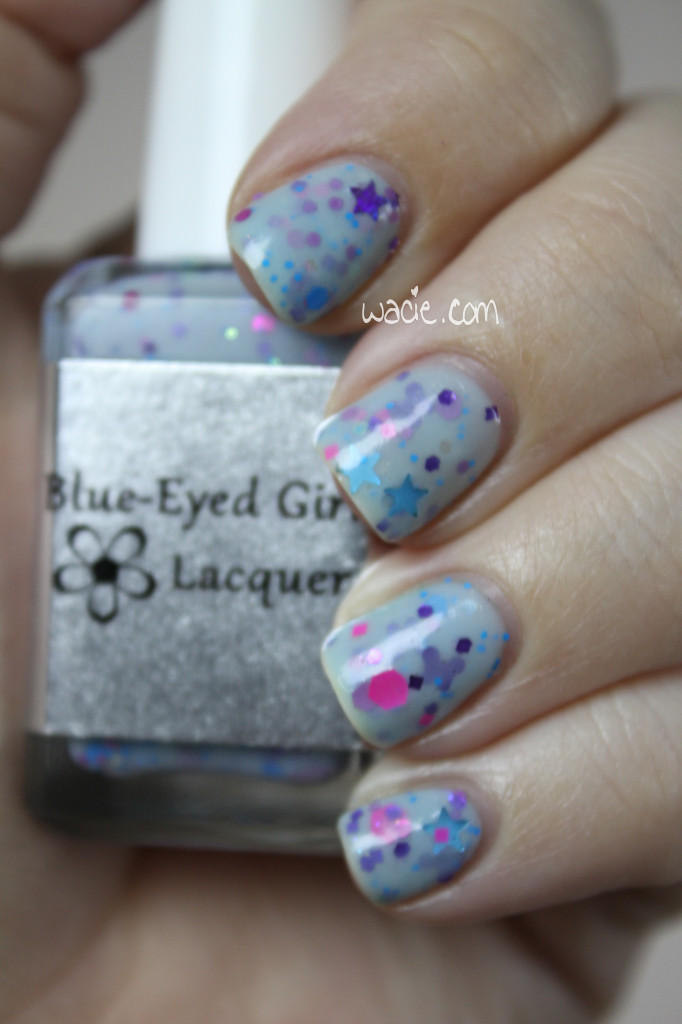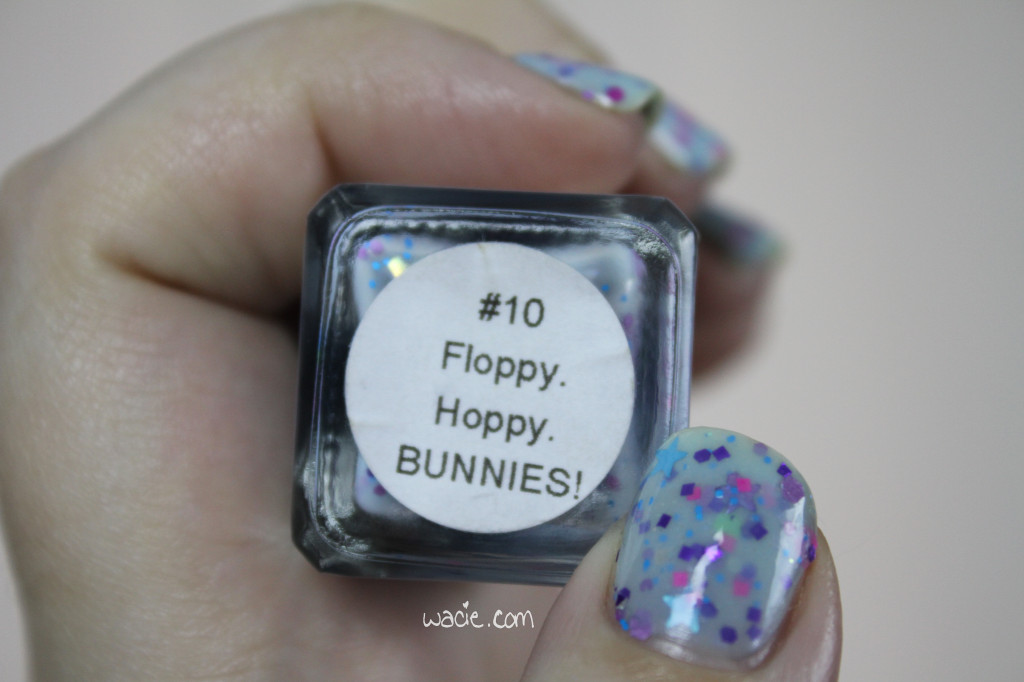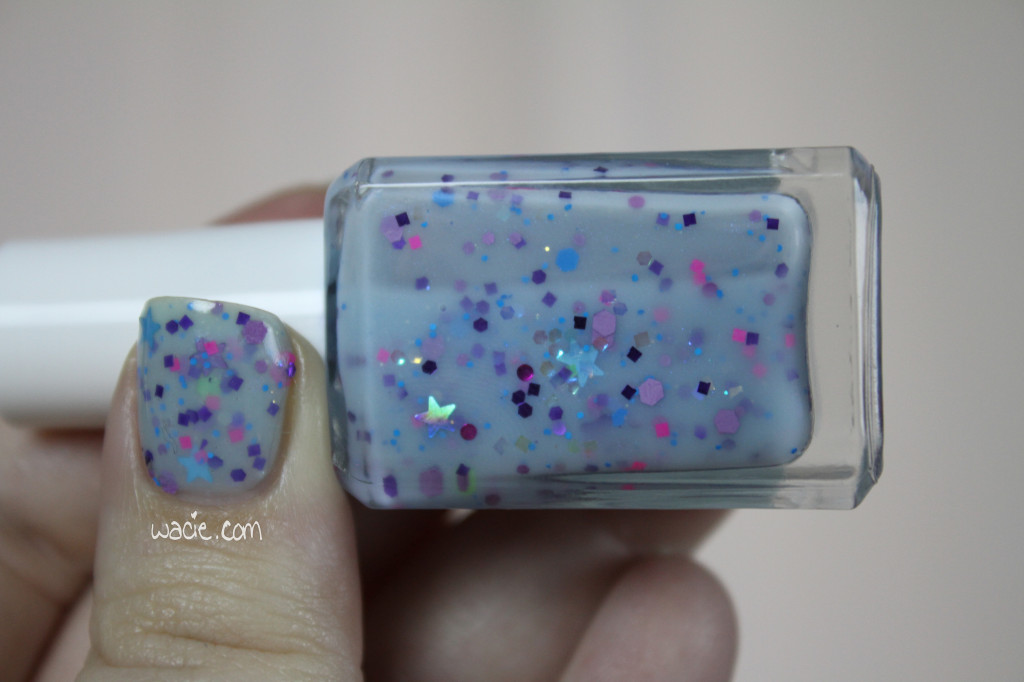 This polish is a glitter jackpot. Pretty much every shape, size, color, and texture of glitter is swimming around in this soft blue crelly: pink, green, blue, purple, iridescent, holographic, metallic, hexes, stars, butterflies, and probably still some more I haven't noticed yet. There's so much going on in it. It's like beautiful chaos on my nails. The crelly itself is very sheer; the first coat was so sheer I could barely detect it, but built up as I kept applying it. This definitely works out for the best, because you can see the glitters from the first coat through the third, giving that lovely glitter sandwich look.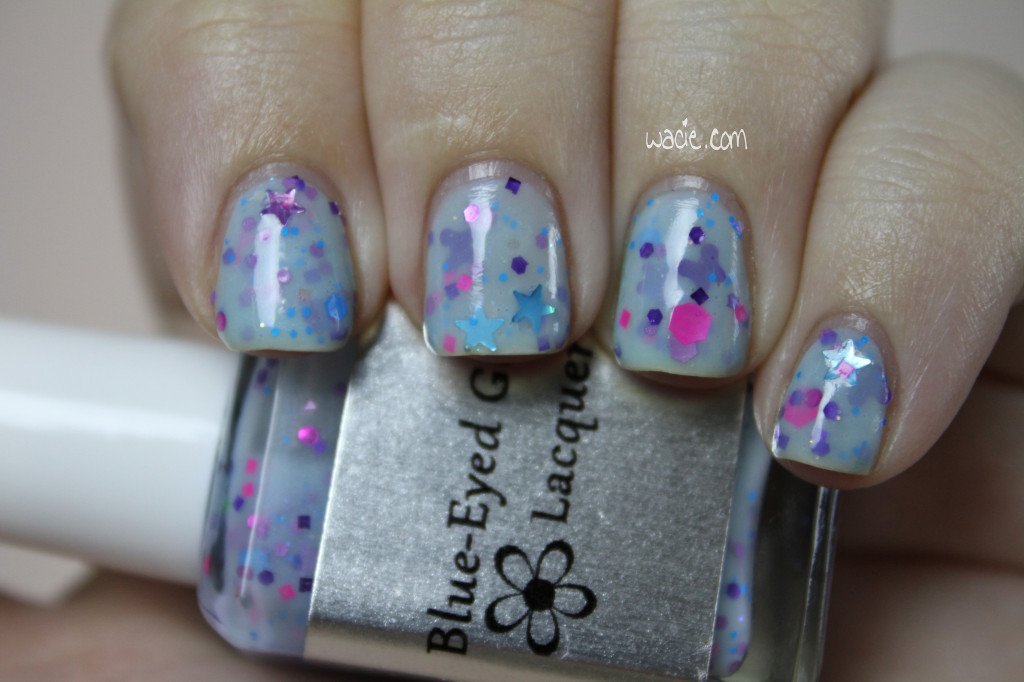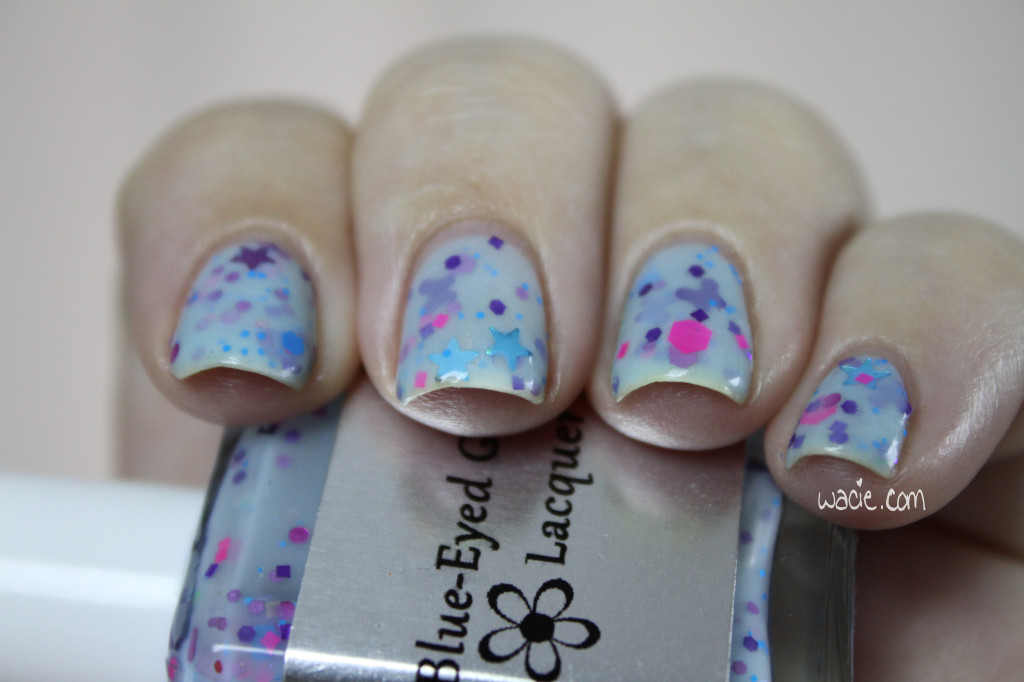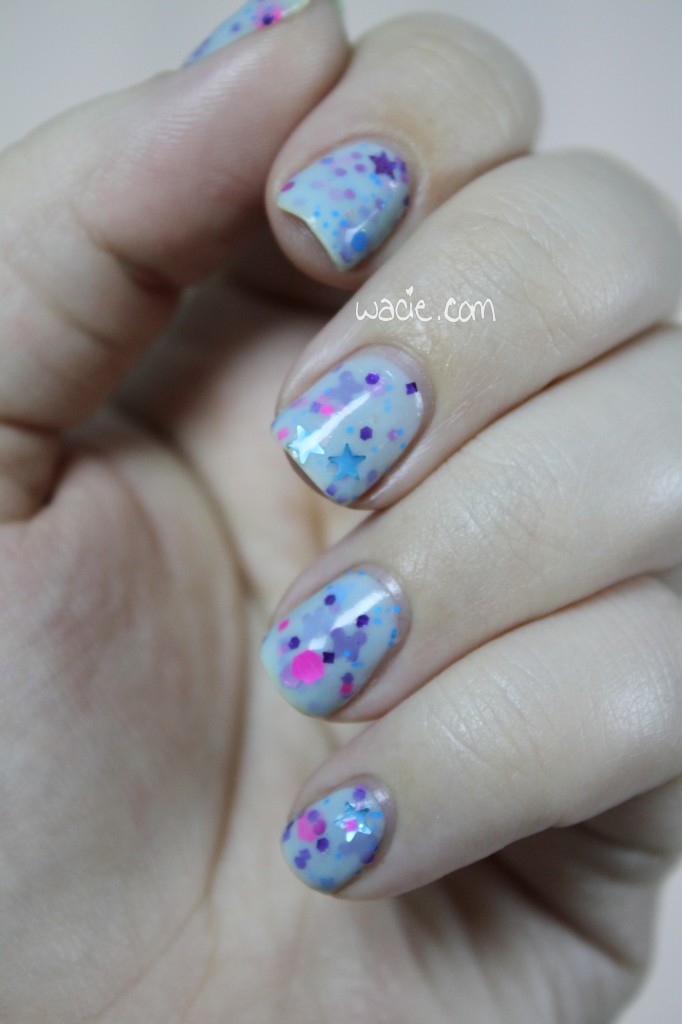 Floppy. Hoppy. BUNNIES! reminds me why I got into indie polish. Every indie offers a fun, bold, and unique look that would be impossible to find anywhere else. I adore this polish in particular; it makes a huge statement, but does so in a charming, cheerful way, sort of like me. Unfortunately, this one had a very limited run, and quite rare since it's been discontinued. If you're lucky enough to find this in a blog sale or destash, do not hesitate to grab it.