Happy Saturday! We're deep into the Blue-Eyed Girl Lacquer Far From the Sun summer collection. I like to think it's why it's still so warm in December. This is runaway hit from the collection, Fare the Wind. I'm wearing three coats with one coat of Seche Vite. All but one photo were taken outdoors in direct sunlight.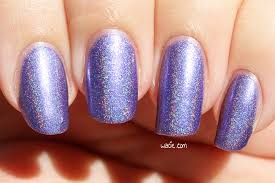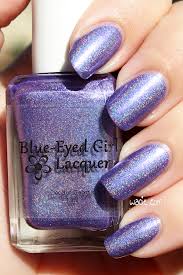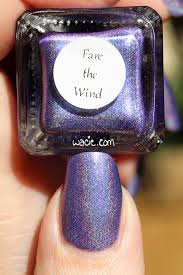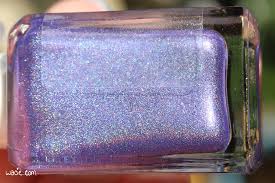 Fare the Wind is a purple holo with blue-to-purple shifting shimmers. Application was smooth; the consistency was just right to work with and achieved opacity in two coats. The holo effect is most powerful outdoors; indoors, the color shift is more easily seen, and the tone changes from cool to warm depending on lighting conditions. It dried with a smooth finish; I used top coat to bring out the holo effect.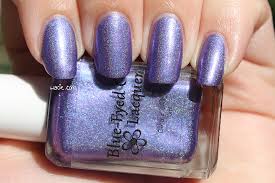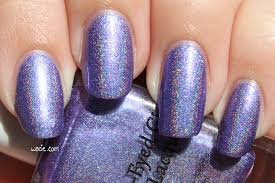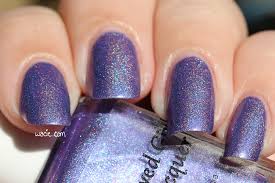 It's easy to see why this was such a big seller; in fact, BEGL released it again in their Fan Favorites collection this year, and it was the first to sell out. This polish does everything: not only is the holo effect stunning, but the color shift and shimmers just send it over the top. It's gorgeous. It just couldn't get any better.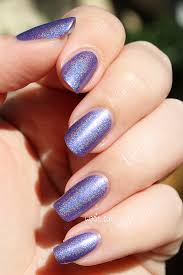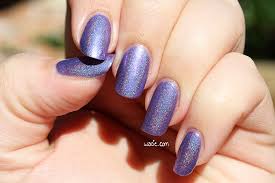 Fare the Wind is sold out (again). Other BEGL polishes are available in the Blue-Eyed Girl Lacquer shop.
I bought this polish myself.