My swatch this week is of It's Smaller on the Outside, and it's one of the first Blue Eyed Girl Lacquers I ever bought. I've had it for a really long time, and this is the first time I've ever worn it. You may notice a trend here. It's Smaller on the Outside is shown here at three coats, topped with three coats of Seche Vite.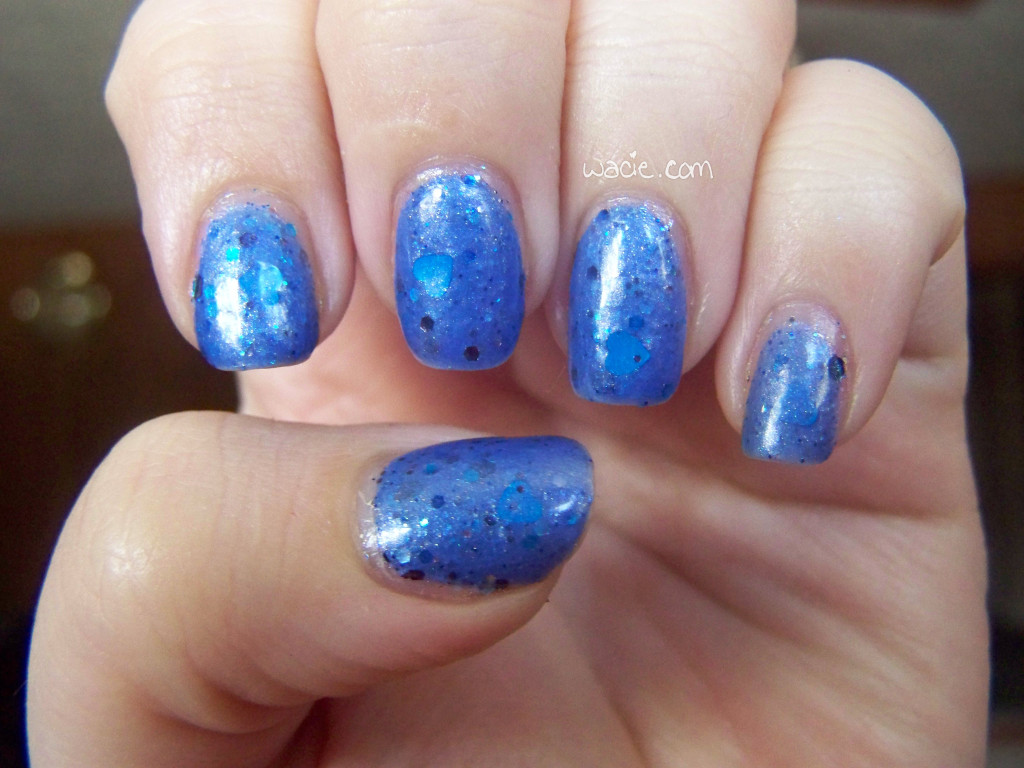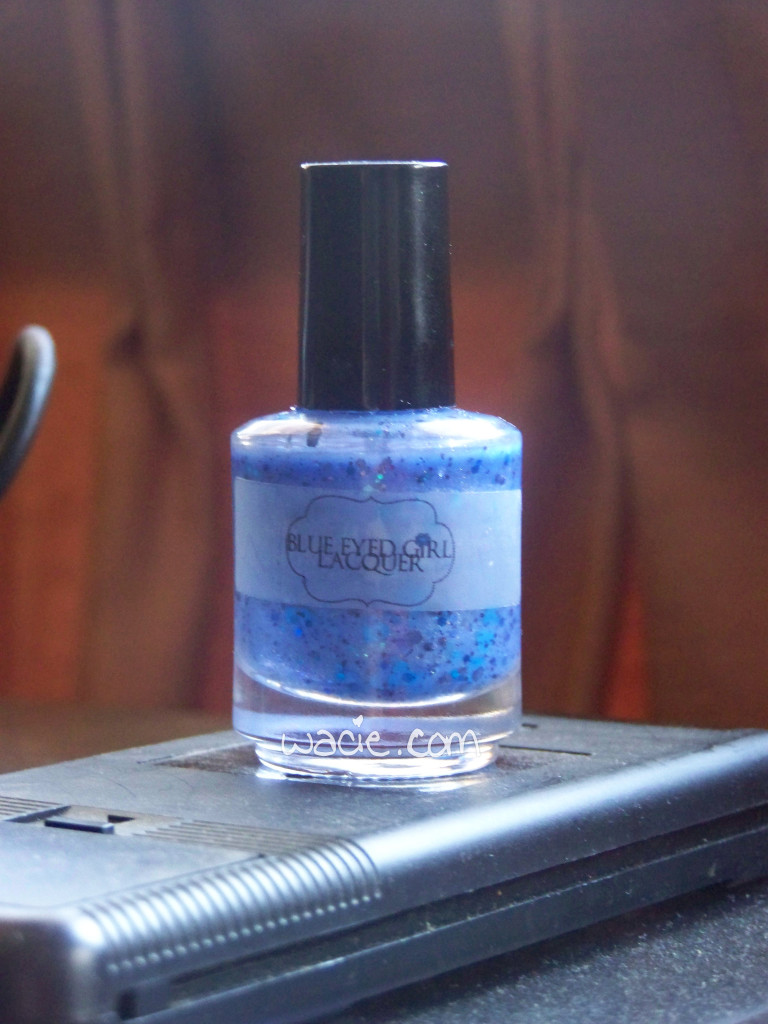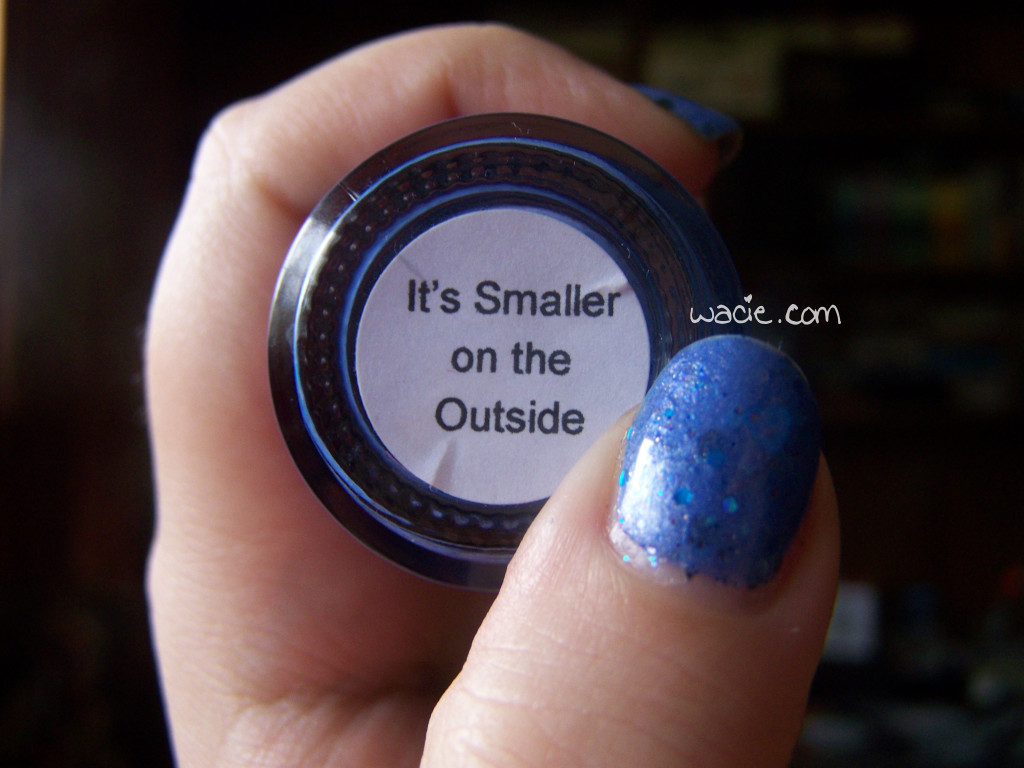 It's Smaller on the Outside is a shimmery cornflower blue loaded with various blue glitters, including blue hearts. The formula is a bit thick, almost creamy, which I'm going to attribute to all the shimmer. It's really sparkly. It's opaque in two coats, though I added a third for personal tastes. The glitter spreads easily, and it doesn't take too much effort to get the hearts out. One thing, though: the polish is so thick and opaque is covers any hearts on the middle coats. I had one or two on each nail per coat, and they just got covered up. Whatever. It's still cute.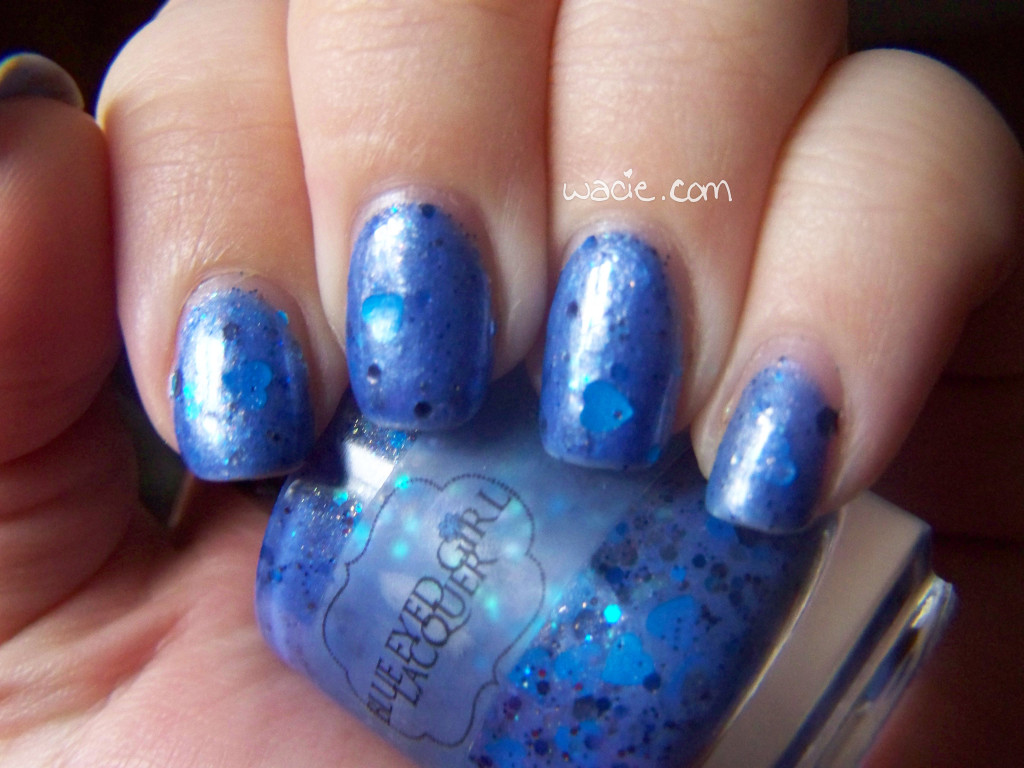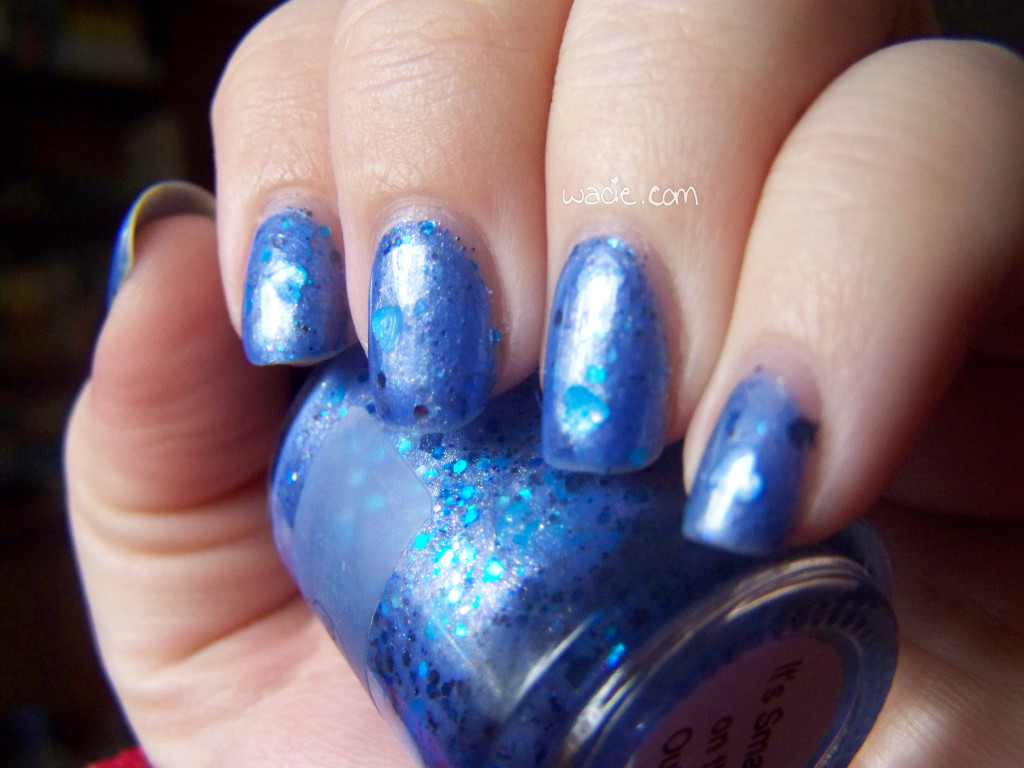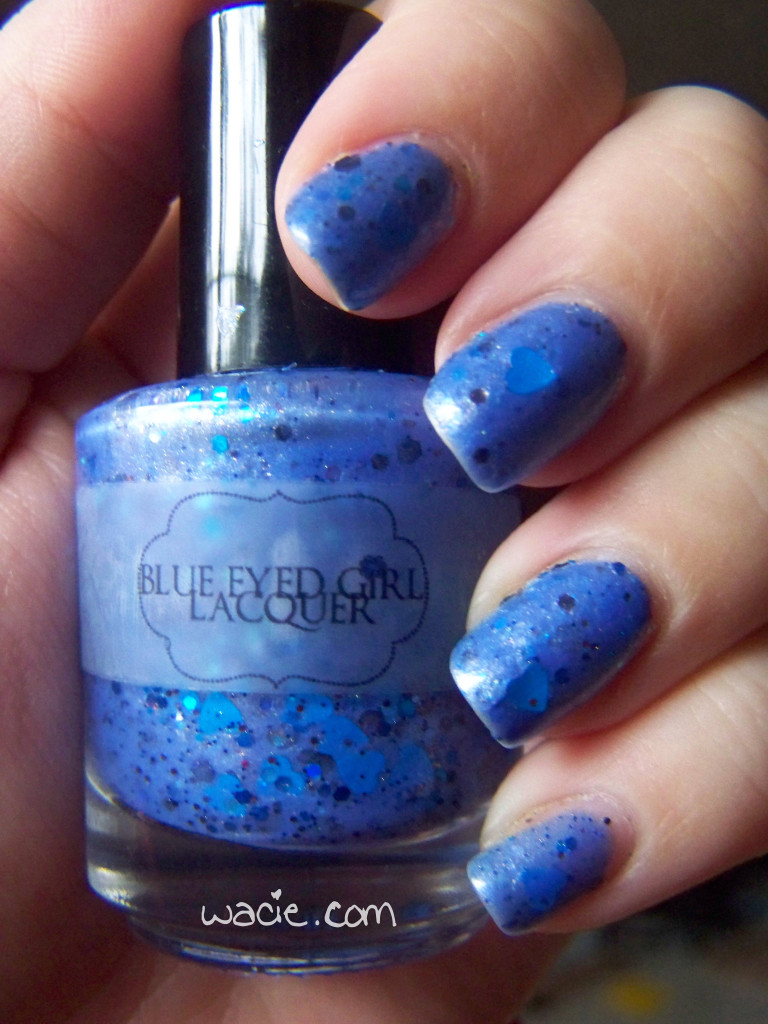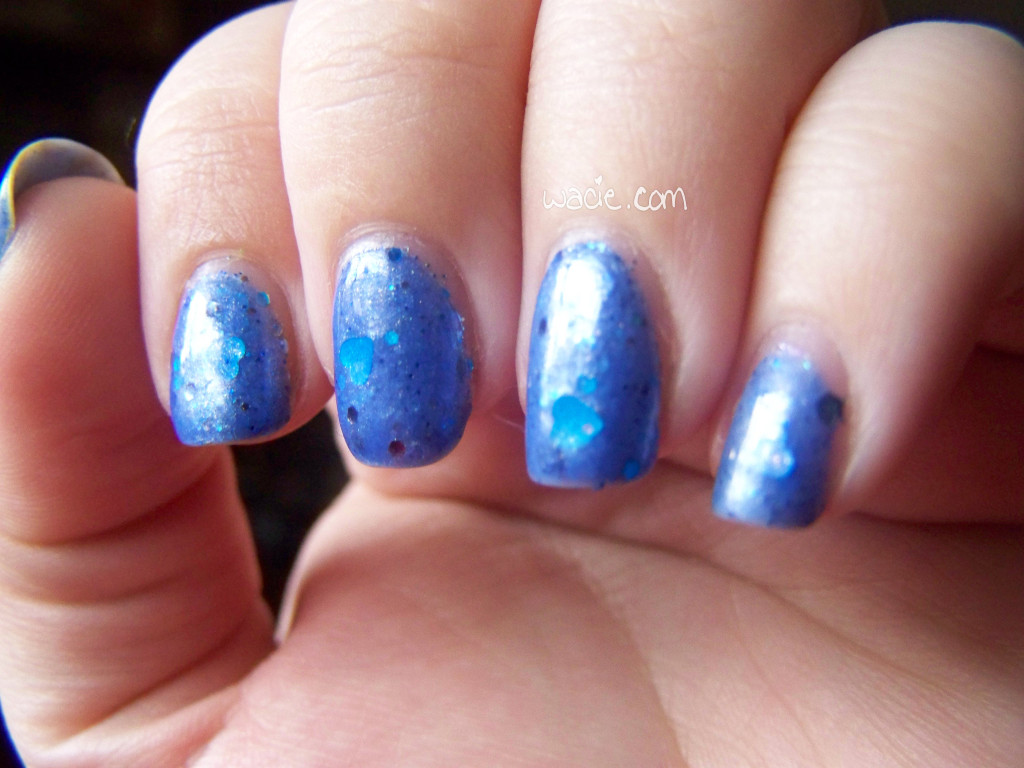 For funsies, I put a matte coat over it, just because it's so shiny you can't really see the glitter and creamy texture in the photos. The matte coat killed it. It looks like a chambray shirt. It totally worked though, you can see all the glitters. There are so many!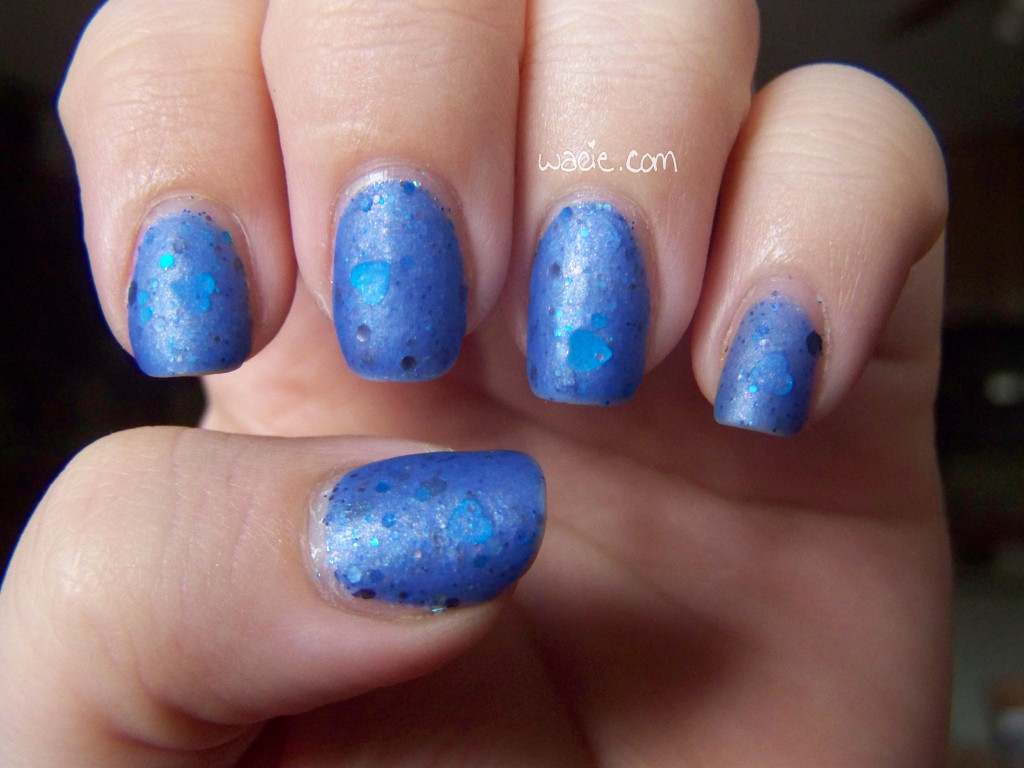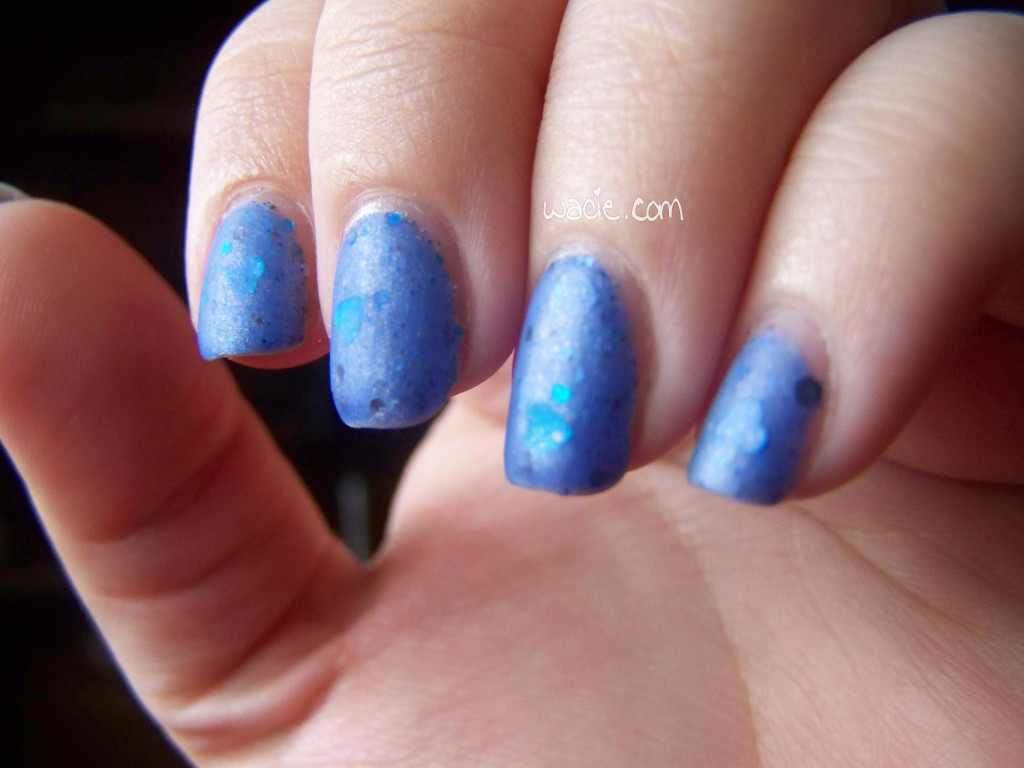 One last note: I know this is a Doctor Who-inspired polish. Doctor Who is a thing that's completely beyond my area of expertise. I know lots of indie-scene polishes are inspired by something, and because Doctor Who has such a wide fanbase, it's inevitable that the two blend together. This isn't the only DW-inspired polish I have, and they're all gorgeous. I don't care about the inspiration as much as I do about the polish, but I do admit it's a little weird having so many and not really knowing where it came from.