Yeah, I have two swatches this weekend, completely by accident; let me begin with a PSA: Protect your floors when you work with nail lacquer and lacquer accessories. Otherwise you might knock an open bottle of blue dye on your floor and spend the hour before your party starts on your hands and knees scrubbing the floor and crying, ruining your floor and your mani in the process. Put something on your floor so it doesn't end up like this.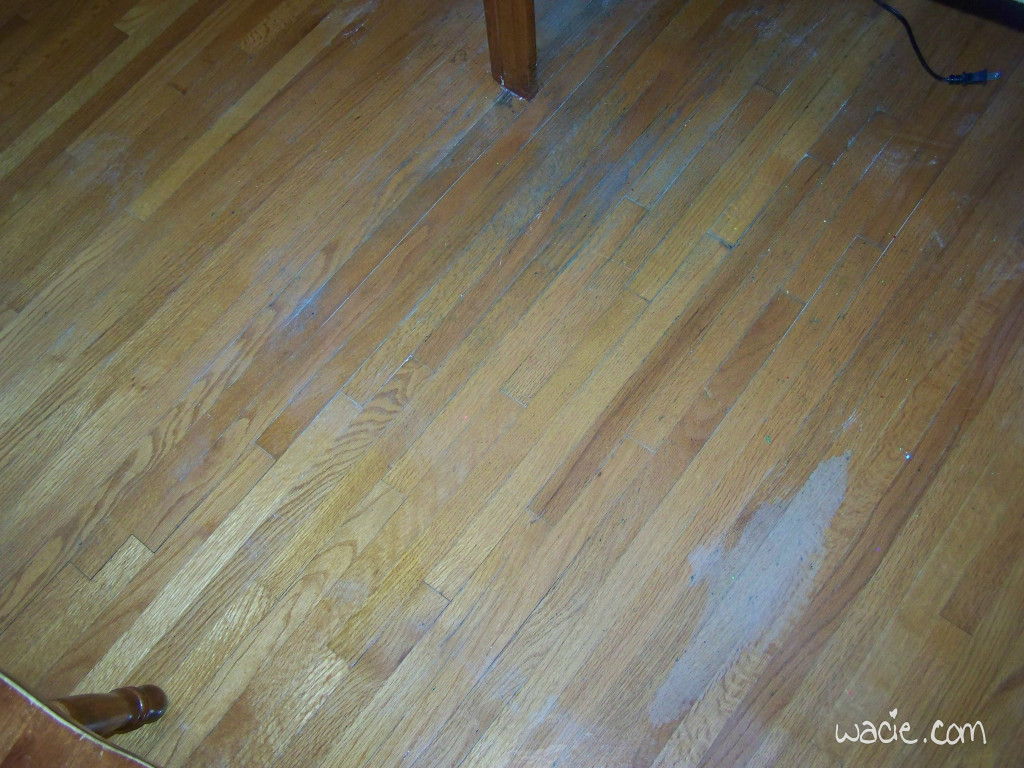 As my last swatch mani was marred by tragedy, I took it off and put on Operation Hennesy, yet another Blue Eyed Girl Lacquer I've had for quite a while that's just been sitting around. Since the weather is dreadful today, I'm using my boyfriend's new photography lights for my nail shots today. I like how these came out, so I might do this from now on. Now you won't have to look at my vintage Radio Shack hi-fi anymore. As usual, I'm wearing three coats of Operation Hennesy with three coats of Seche Vite. I purchased this polish myself. These opinions are my own.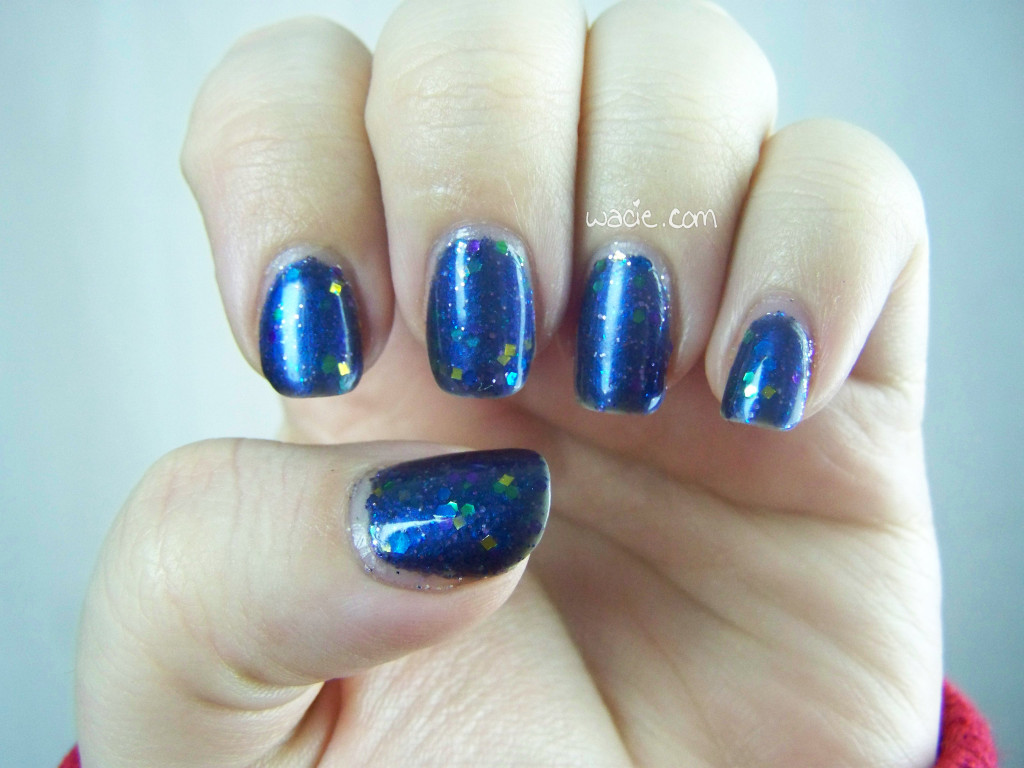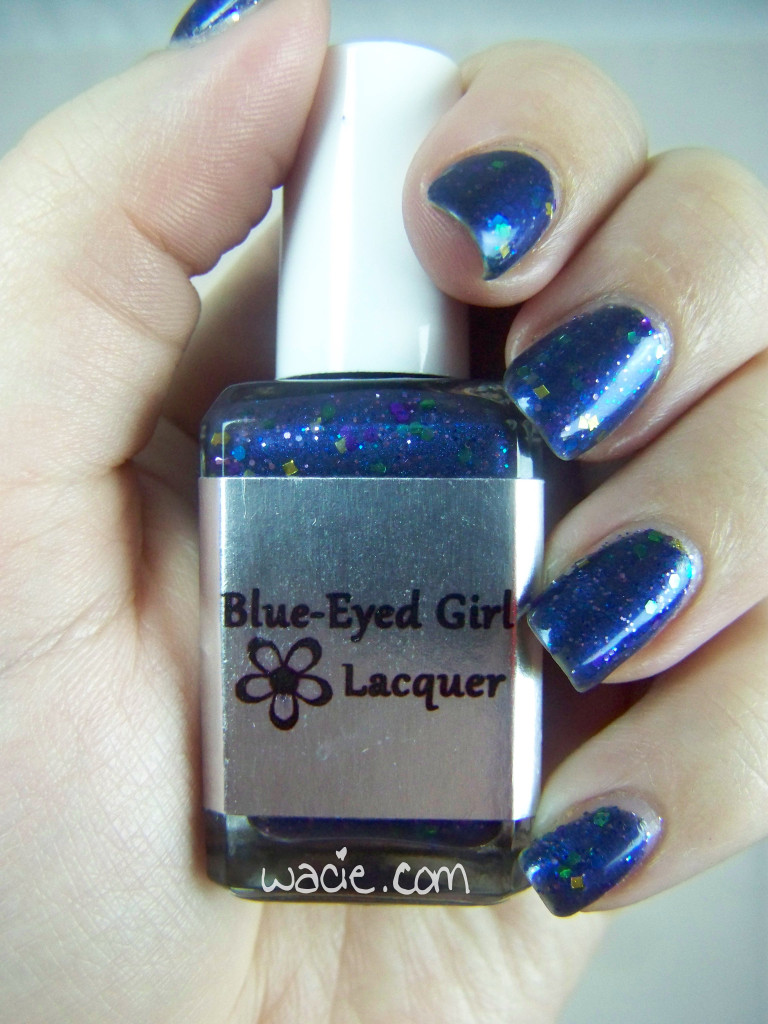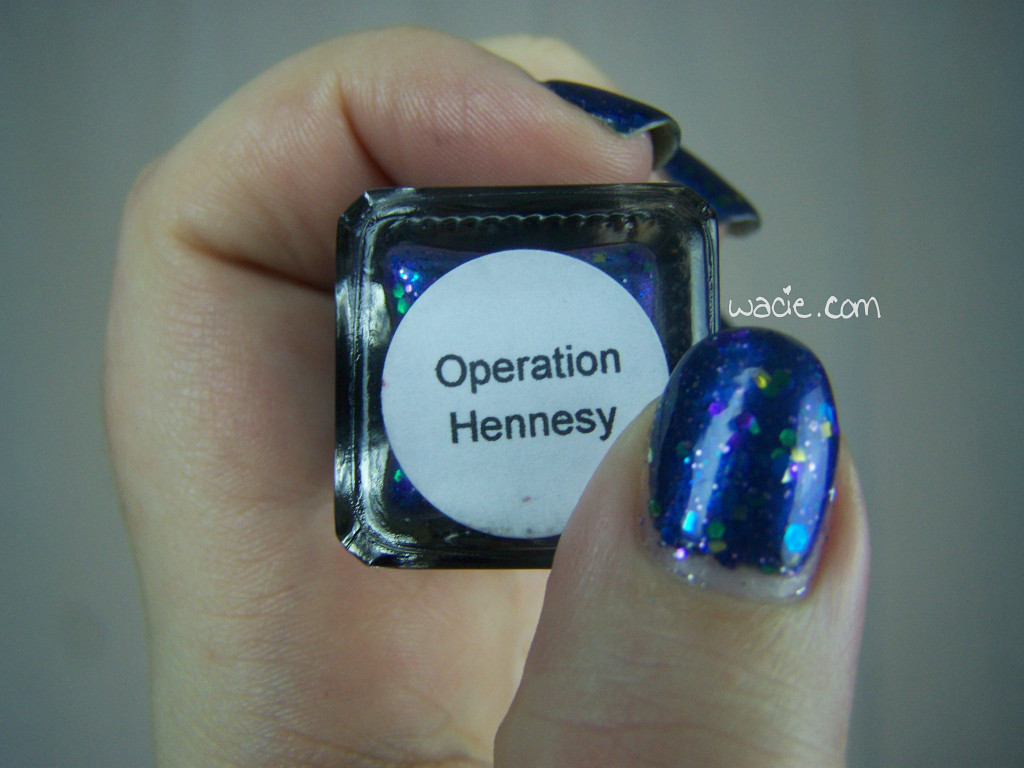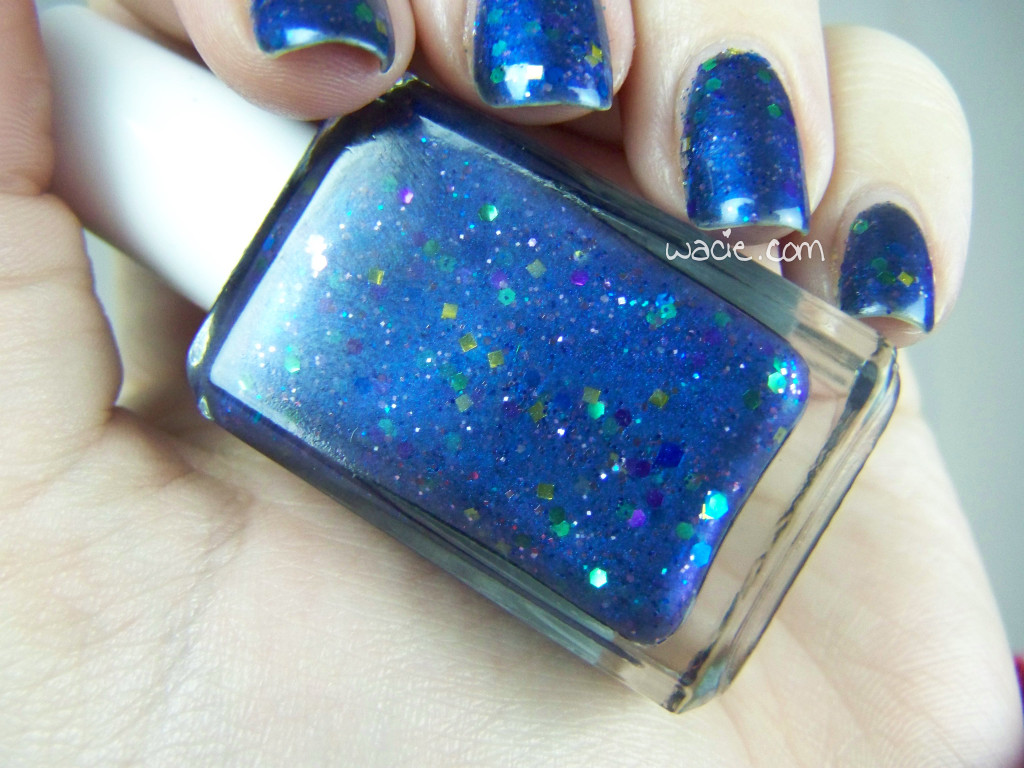 Operation Hennesy is a navy blue jelly with green, blue, gold, and purple glitters. You know what working with jellies is like; that first coat is kind of scary because it doesn't cover much, but then the color builds and it looks fantastic. This is just like that. On its own, it's quite shiny; with the dark jewel blue and the many glitters, it has a lot going for it. When I applied the top coat, I just said "Wow". There was so much shine, so much sparkle. Just "Wow".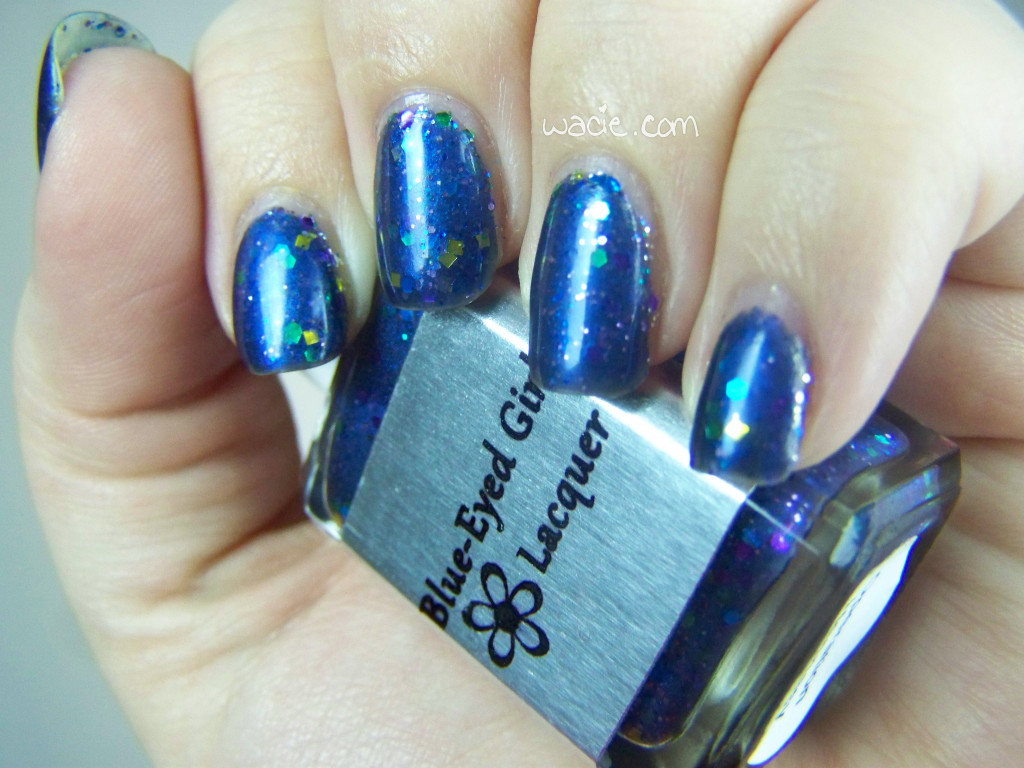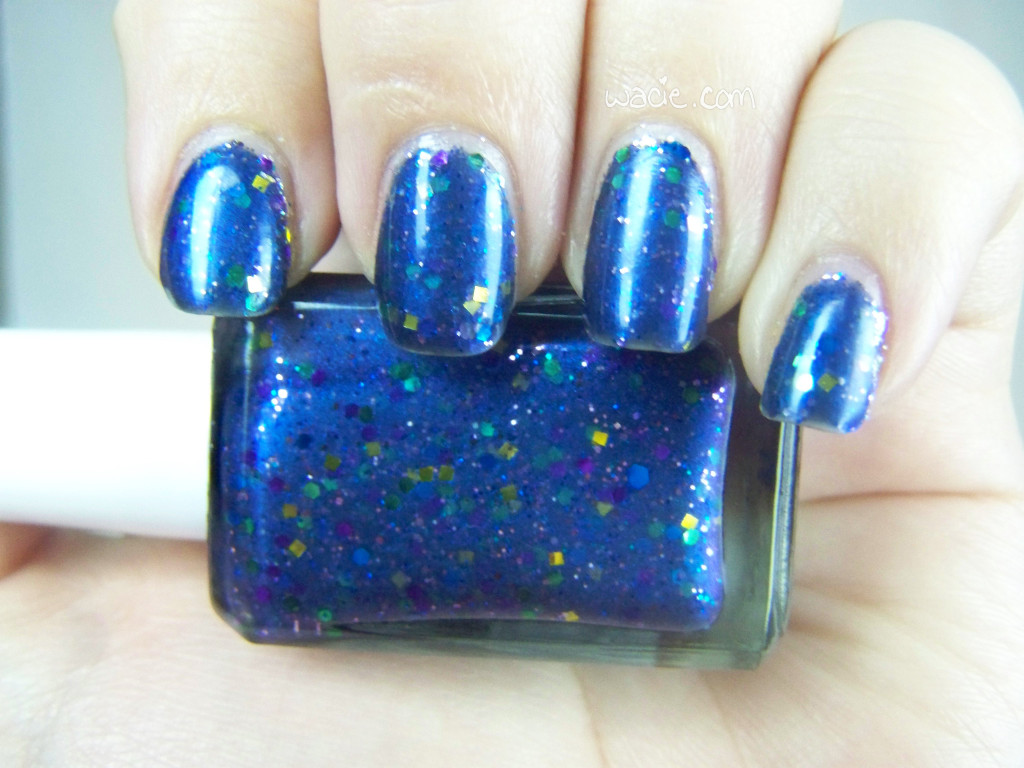 Unfortunately for you, Operation Hennesy is yet another discontinued Blue Eyed Girl Lacquer that's no longer carried in their store. However, if you haven't gotten in on the Valentine's Day collection, I highly recommend you do, or you might miss out forever.