This week's manicure is a gorgeous one. I have on Julep's Kennedy and China Glaze's Scattered and Tattered. Note to self: do more glitter and nude pairings.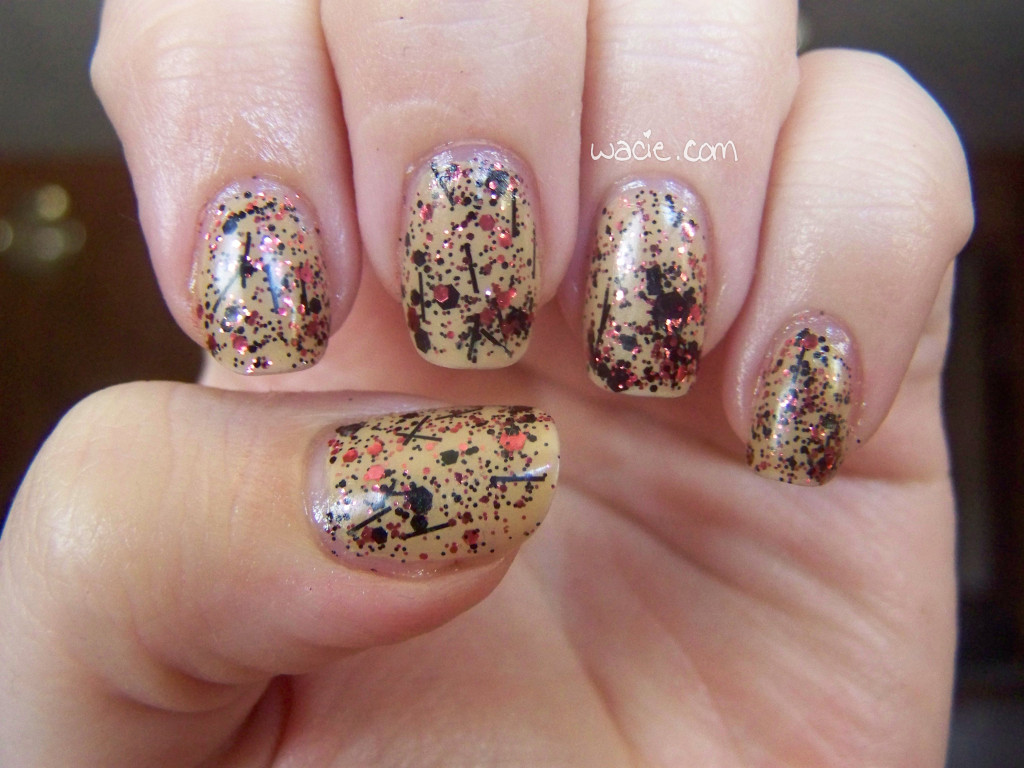 Kennedy is a khaki creme. The last time I used it, I compared it to unblended foundation. There's just not a lot to say about this one. It's far too yellow to be a nude, at least not on me; I'm sure this is a perfect nude for someone. The formula is standard Julep fare; the first coat was thin and streaky, but the second evened everything out. I think I still had a slightly visible nail line, but the glitter covers it well. Overall, despite the odd choice khaki is for a nail color, I like it. Before I put the glitter over it, my nails look lengthened and smooth. It's like nail mascara.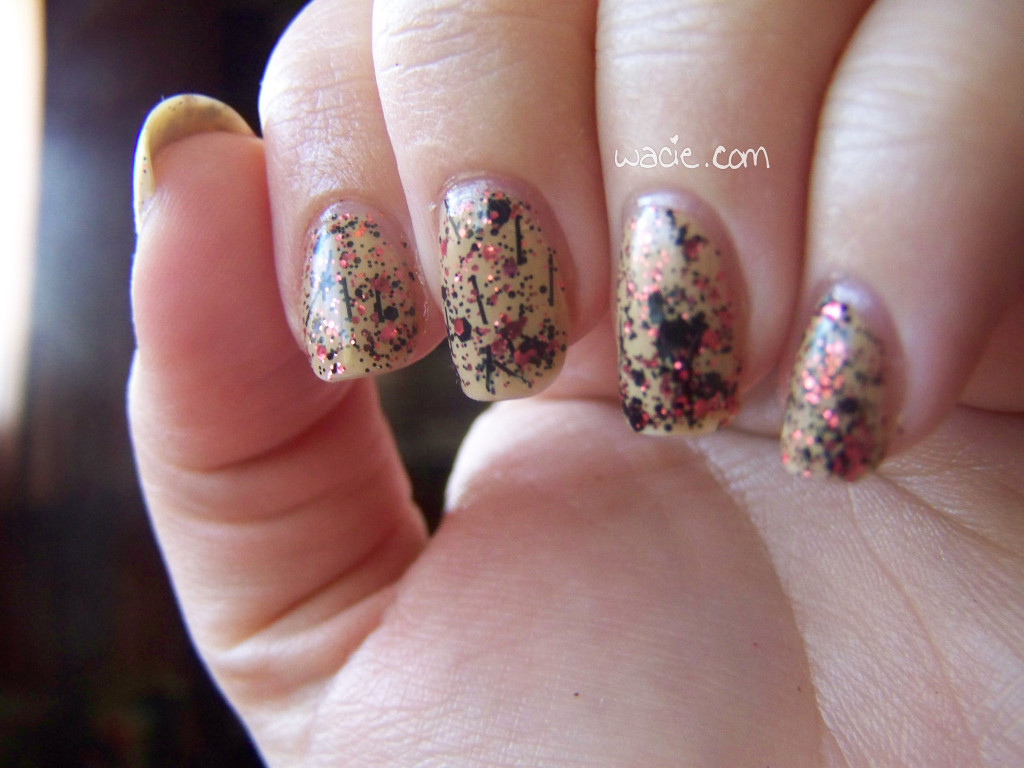 The real star here is Scattered and Tattered. This is a clear base full of black and red hexes and slices. I'm wearing one coat here, and you can see that it applies well and the glitter spreads evenly. I love these China Glaze glitters so much that I bought as many as my boyfriend would let me. I think there's only one I'm missing, and once I figure out which one it is, I'm going to grab it. I just really love this look. It's part pop art, part graffiti, part granite countertop. I definitely want to do this again.