Hey reader! It's Swatch Saturday! Last week's swatch saw us finish up Blue-Eyed Girl Lacquer's 2015 Spark in the Dark collection, and what a beautiful collection it was. Everything was wintry and icy and special. This week has us shifting into the collection that came after, the Crooked Hearts collection that was released for Valentine's Day. I've talked before about my love for the BEGL Valentine's collections because it's rarely the pink and red shades you're expecting; this collection is just plain gloomy and I love it. This first polish is called Might Not Recover; I'm wearing three coats with one coat of Seche Vite top coat.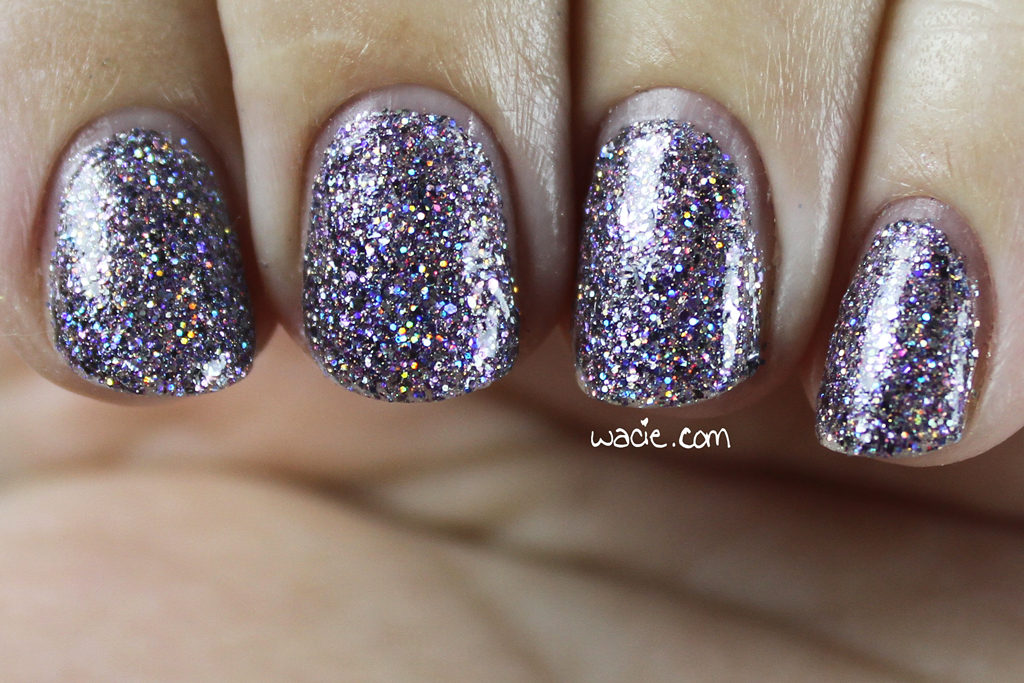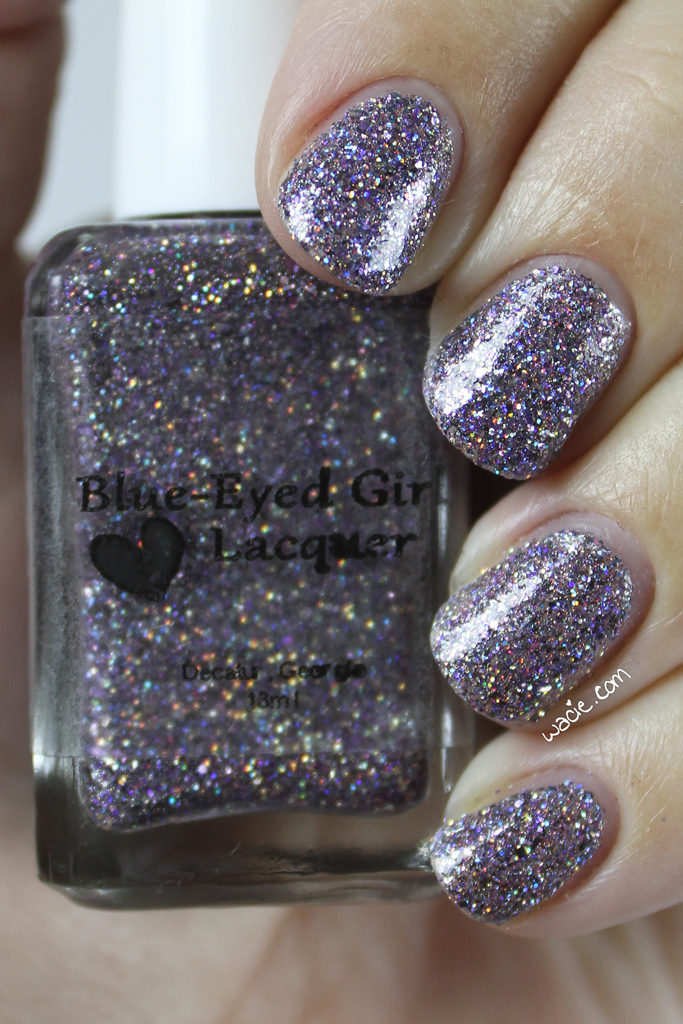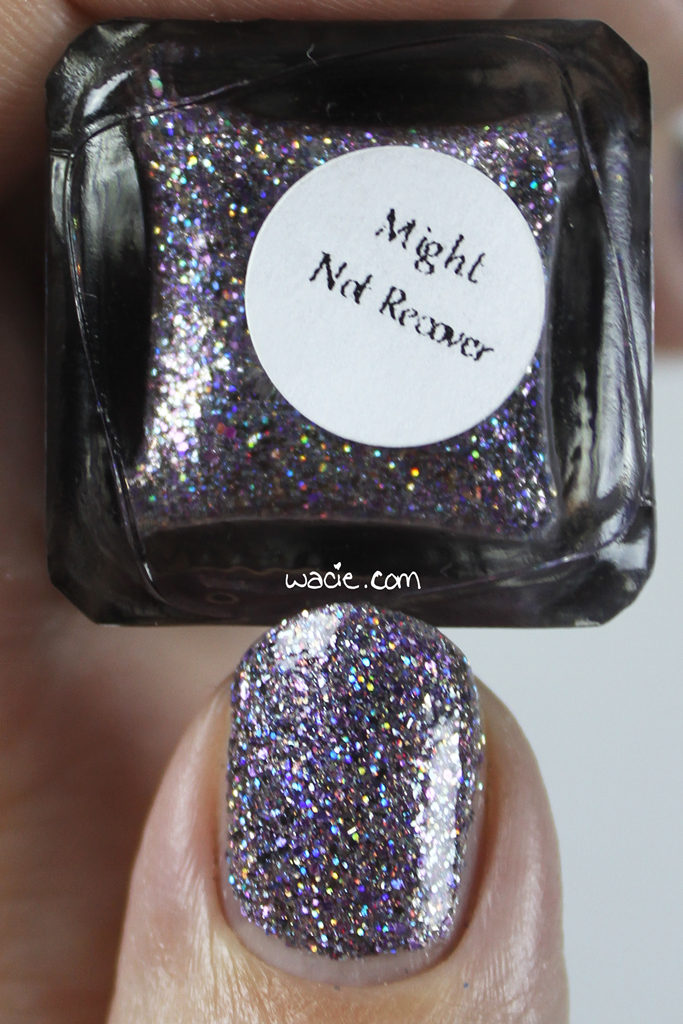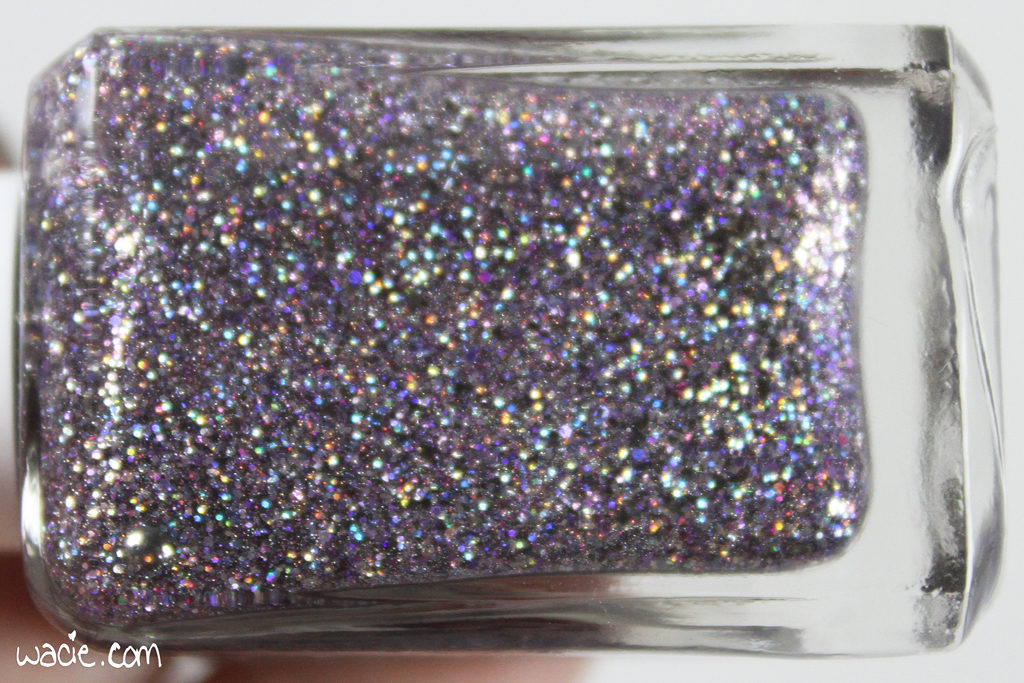 Might Not Recover is a clear-based microglitter polish with glitters in holo lilac and silver, platinum flakes, and reflective beads. Application was good, and pretty standard for the BEGL microglitter; it's easy to use, achieves opacity quickly, and needs top coat for smoothness. This one felt especially textured thanks to the reflective beads, but one coat of Seche Vite smoothed it out nicely.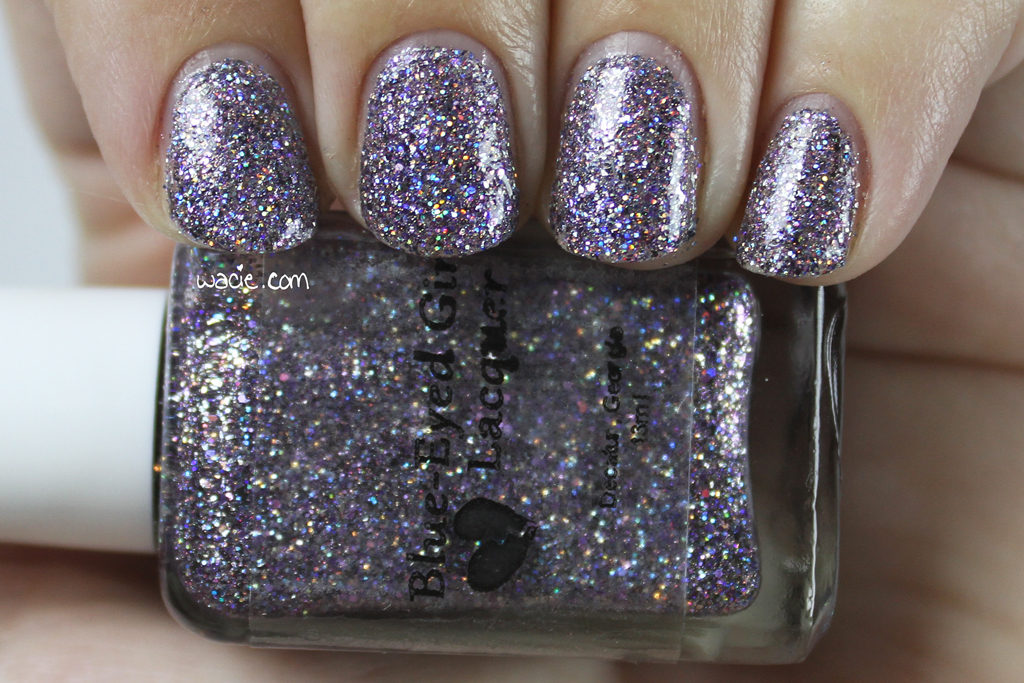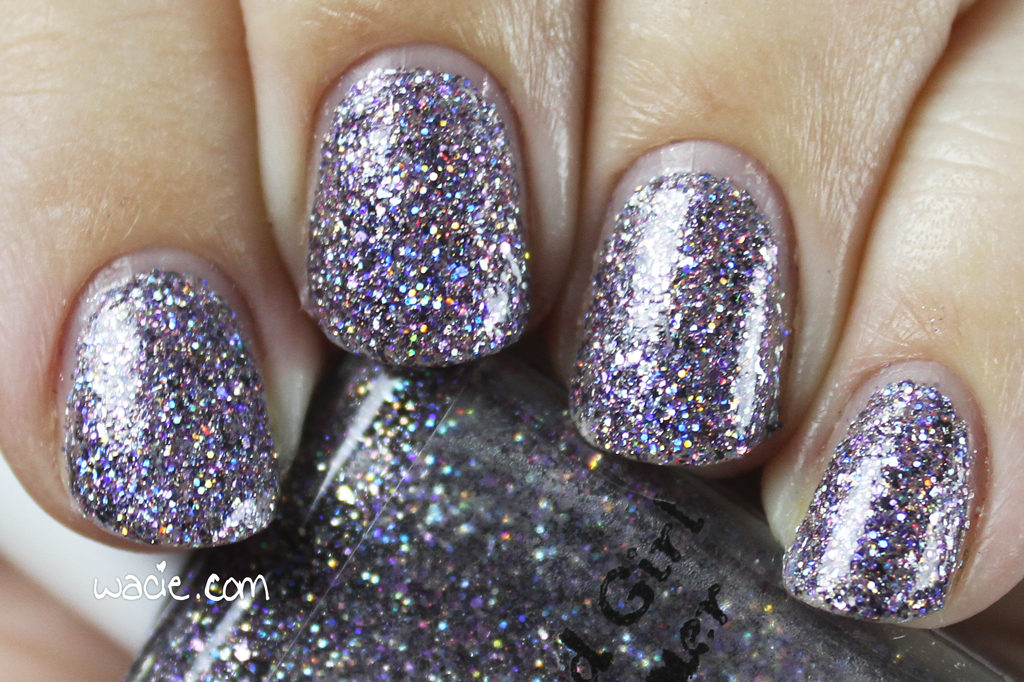 So, another swatch, another great microglitter. I had so much fun wearing this that I kept it on for a couple of days after I did the swatch. BEGL microglitters are always fun to wear because there's always something interesting going on; in this one, the color is my favorite thing. It's not a color I see often in glitter, and having a polish that's mostly made up of it makes me happy. The platinum flakes stand out without being seen; you can see something in there breaking up the purple glitter, but they blend in so well you can barely tell they're there.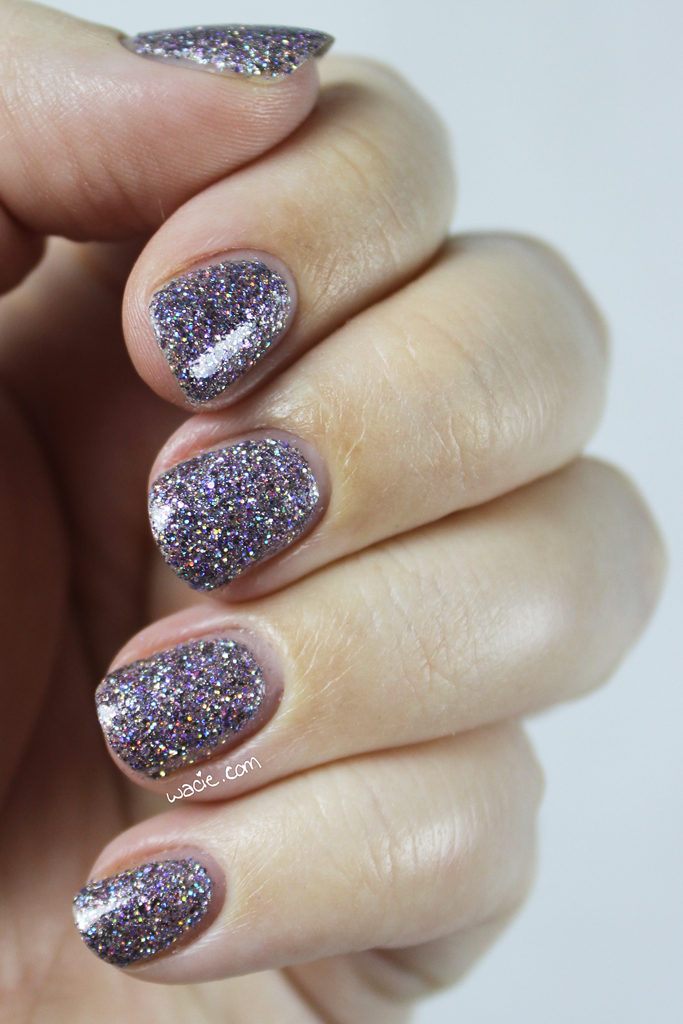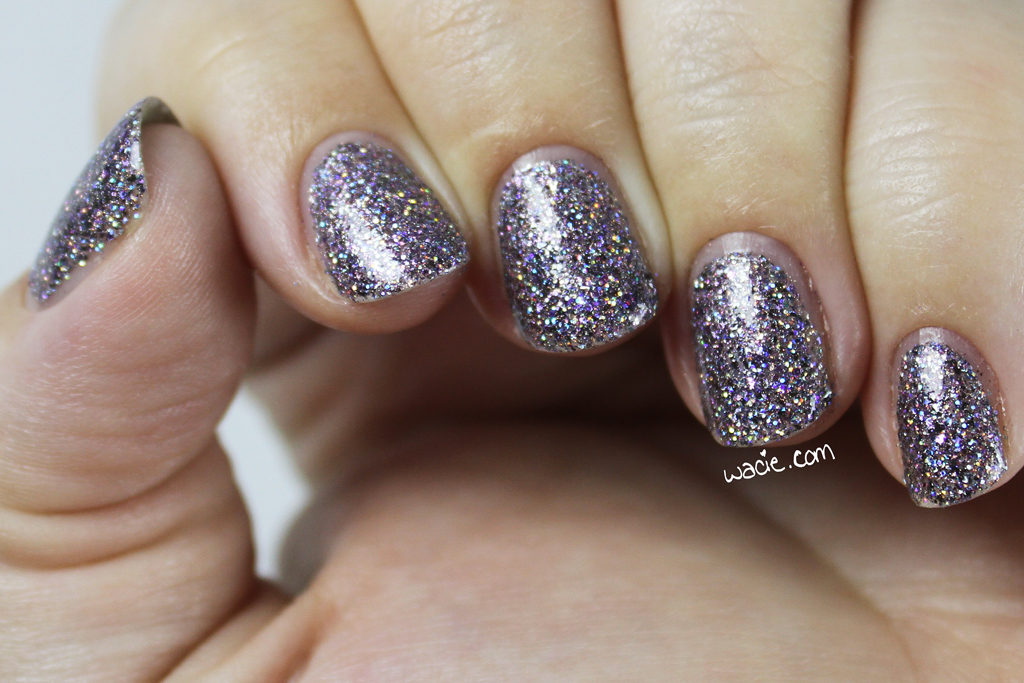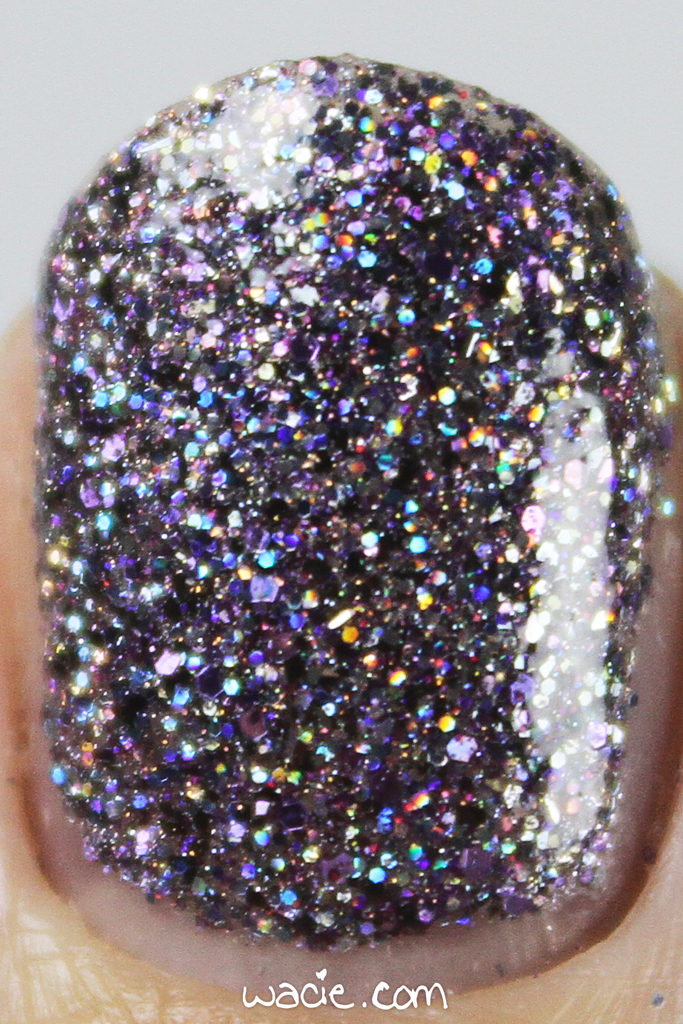 I only regret that the sun wasn't out to show you how this polish really looks. It's intense. It's blinding. It's what every microglitter should be.
Might Not Recover isn't in stock in the Blue-Eyed Girl Lacquer shop, but a few polishes from this collection still are. Make sure you get them!
I bought this polish myself.