Okay, I've been really excited about this for a while now. I'm going to start swatching all my Blue Eyed Girl Lacquers! I should probably just rename Swatch Saturday to BEGL Saturday because I'm probably going to spend the rest of this year's Saturdays on them. My first BEGL swatch, one of the first ones I ever bought, is a shade called Morning Light. I'm wearing three coats of it here with three coats of Seche Vite top coat. All photos were taken indoors with natural outdoor light. Also, given the relationship between bloggers and indie polish brands, I should note that I was not compensated for this post. I purchased this polish myself, and even if I hadn't, that would not affect my opinions in any way. That said, let's go!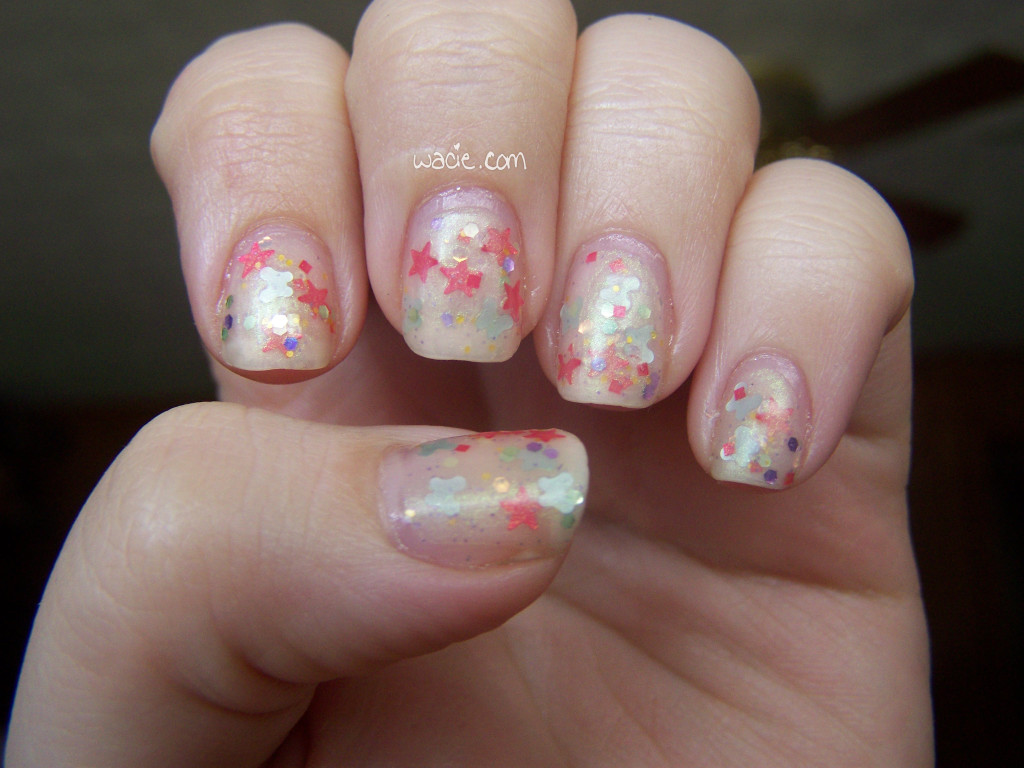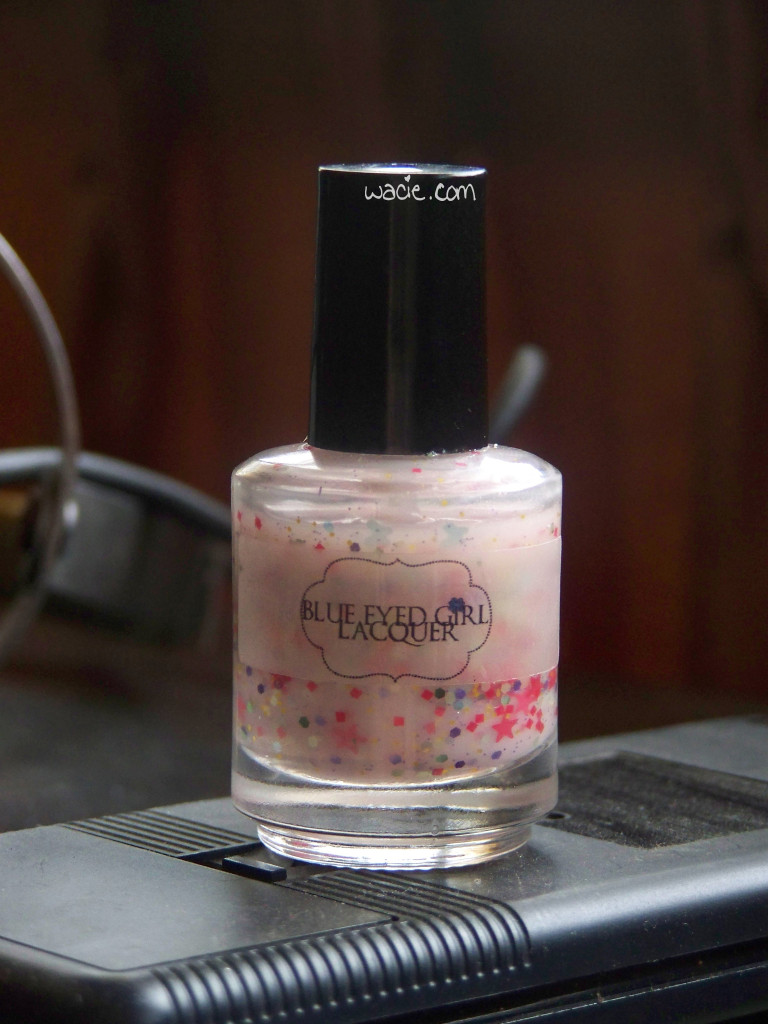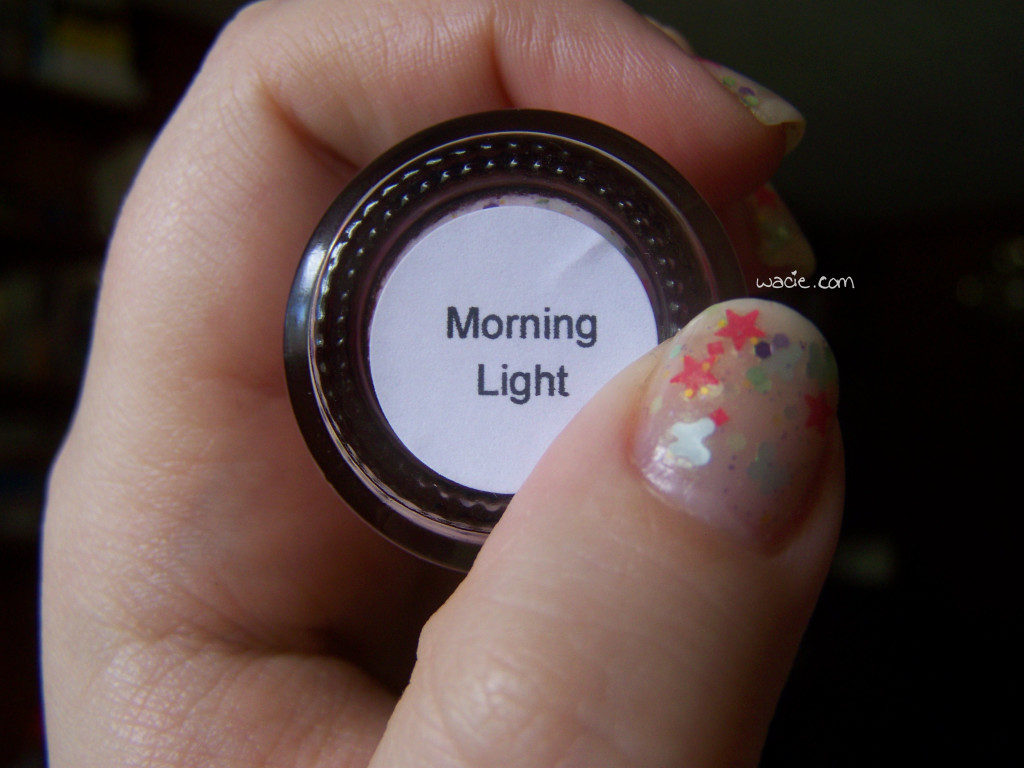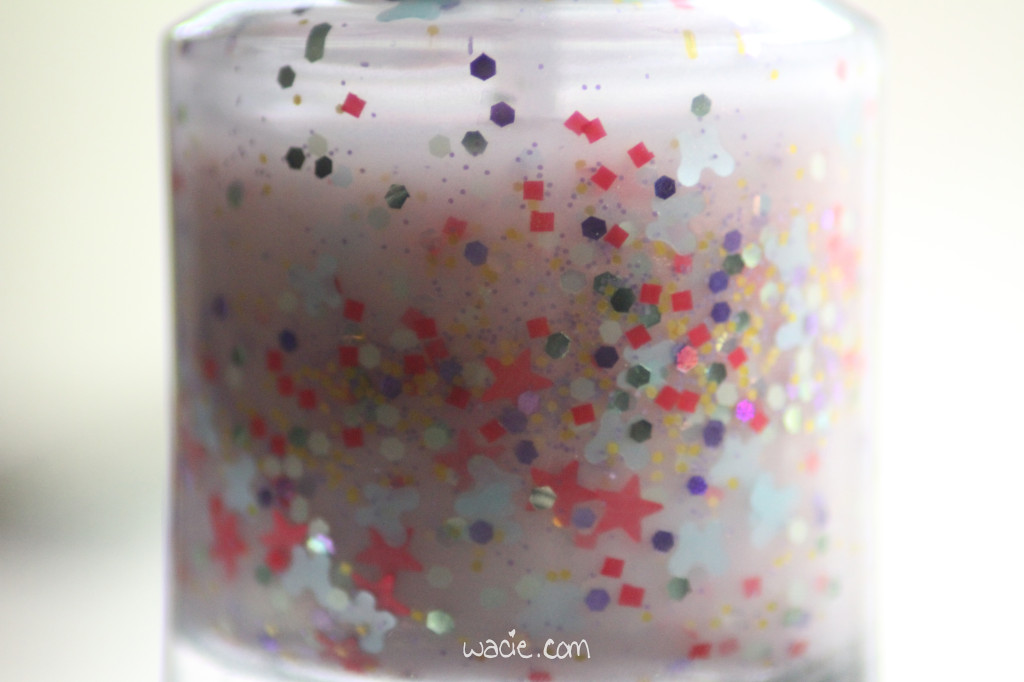 As you can see, Morning Light is a very sheer pink with a red to green shifting shimmer. There's a big variety of glitter in here: red stars, aqua butterflies, red squares, purple, gold, and holo hexes, and more. Worn on its own, Morning Light is soft and natural. When layered, you only see the shimmer and glitter. While I haven't experimented much with layering, I expect it would look good over anything.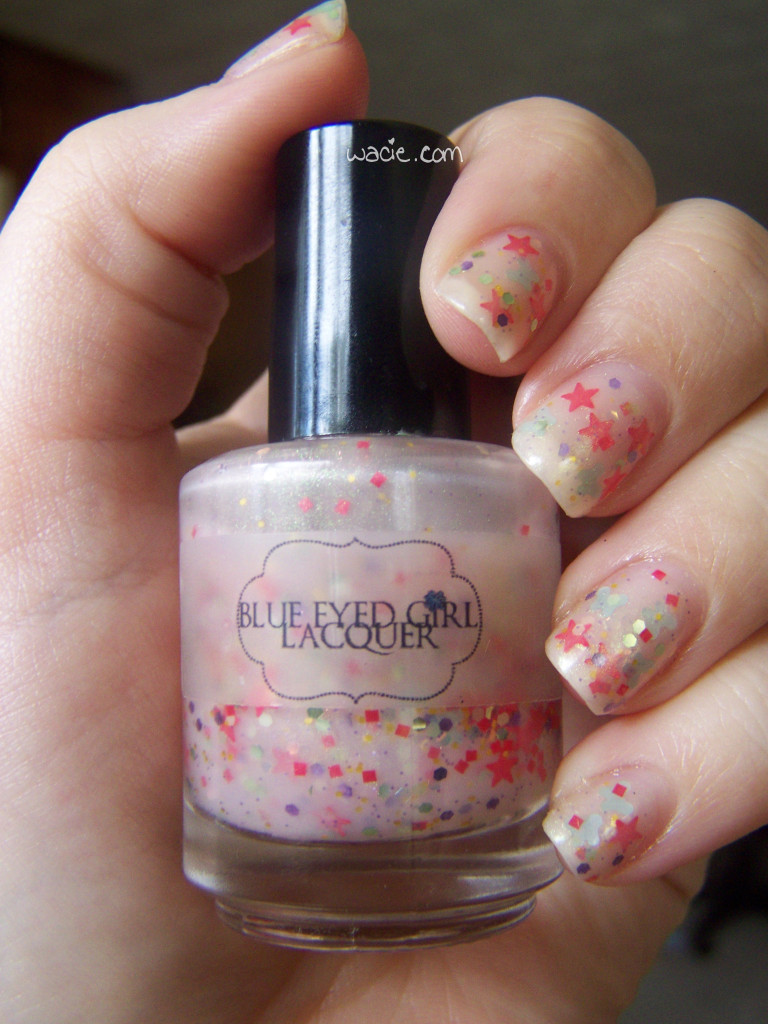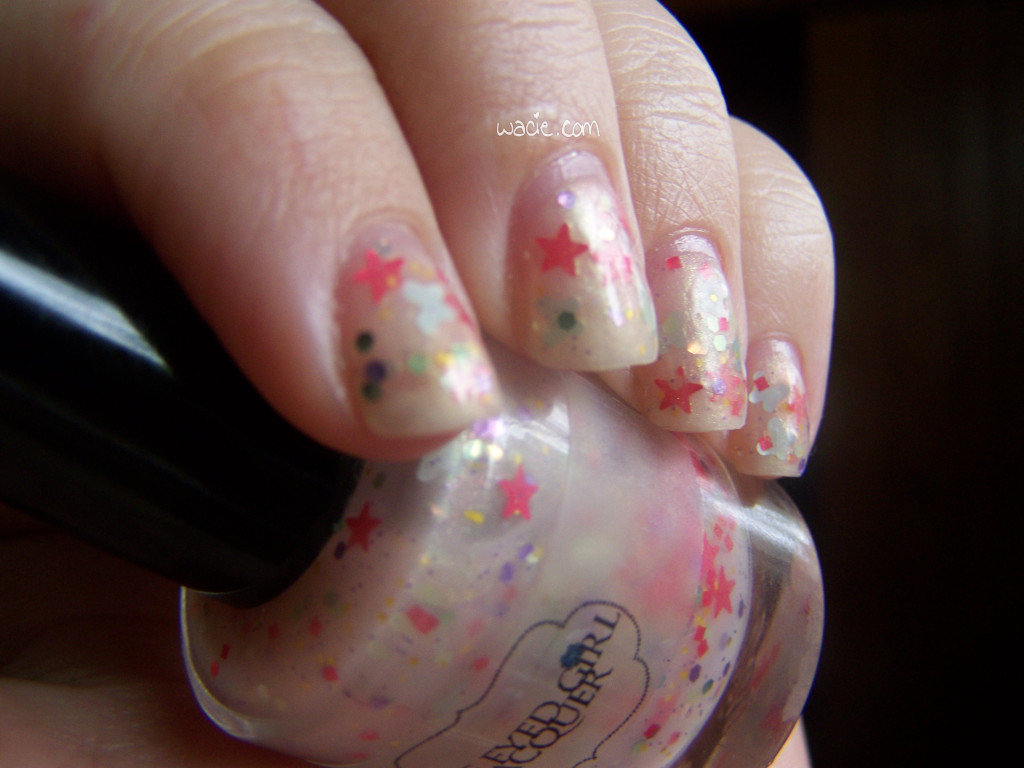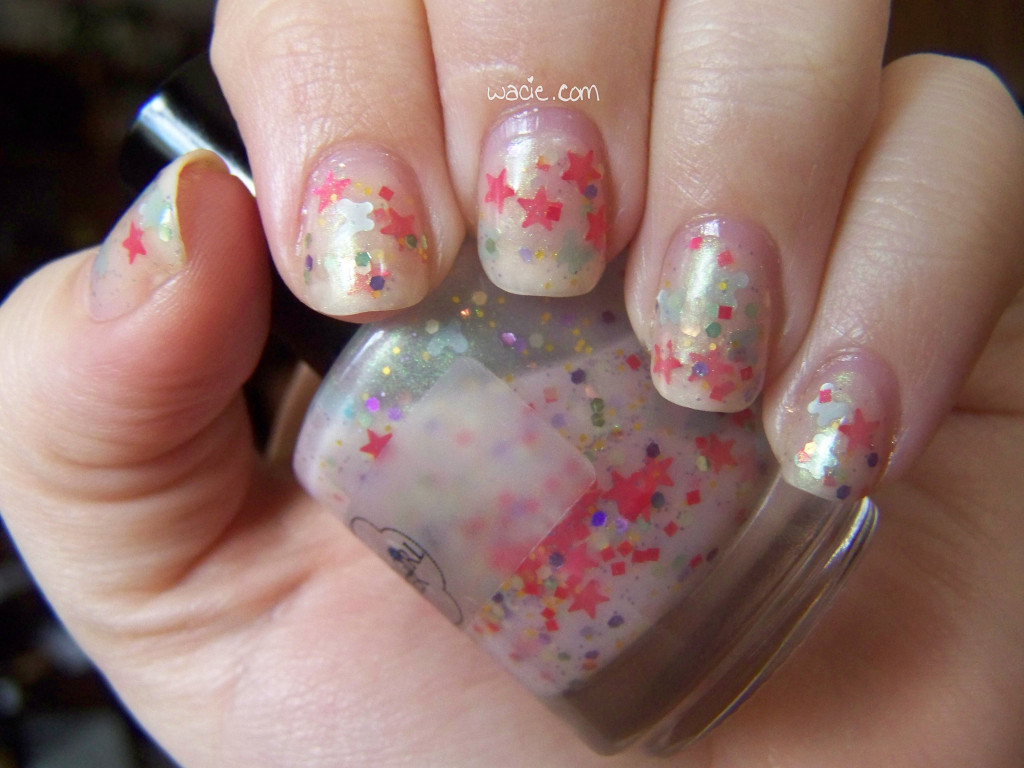 Here you'll see it worn over Essie's Fiji and The New Black's Black. This is one quick coat of Morning Light over two coats of color. Note the green shimmer; it's much more pronounced over the black than over the pink. However, over the pink, the glitters are more visible and more prominent.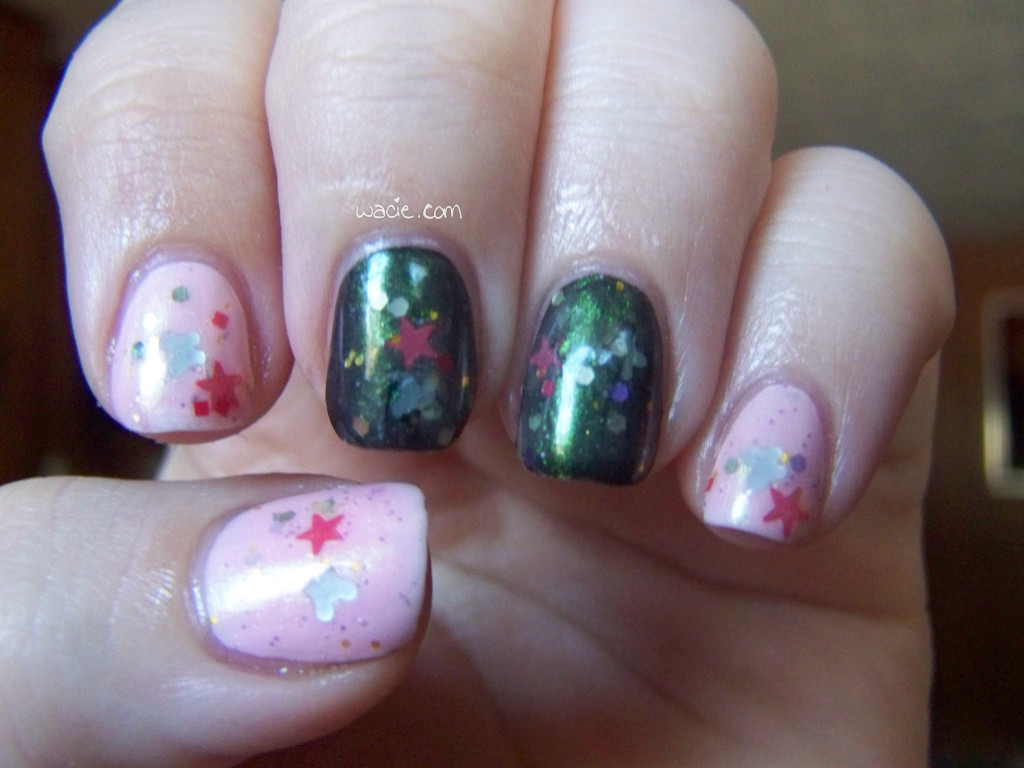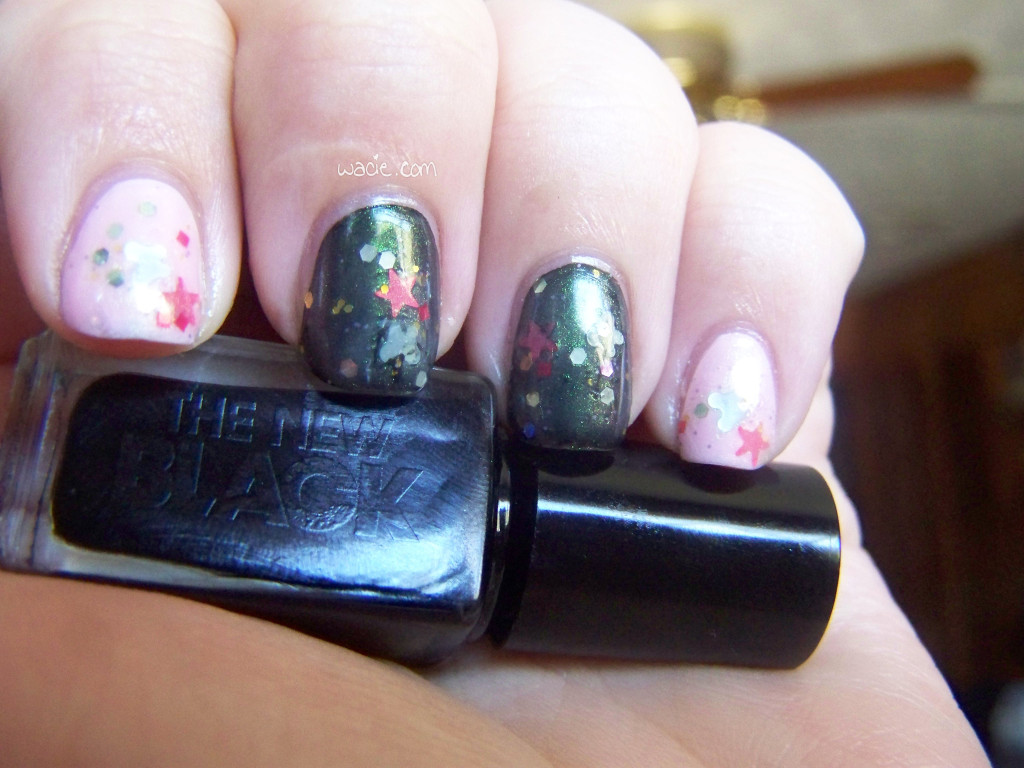 This polish came to me at a time when I was new to indies and everything was exciting. I bought this for one reason: butterfly glitter. How awesome is that? I know butterfly glitter is everywhere now, but for me, this was big. It completely changed the way I thought about nail polish, and what nail polish could be. Unfortunately, Morning Light is discontinued. Sorry! If you liked this, you should check out the Blue Eyed Girl Lacquer store and grab the BEGL Winter Collection before it's gone. Also, let me leave you with one last photo of my BEGL collection. Yeah, when I said it might take me all year, I wasn't exaggerating.