We're seeing red this Swatch Sunday! L'Oreal's Target Red is one of my favorite and most well-loved red cremes. I'm wearing three coats with one coat of Seche Vite.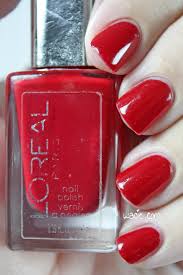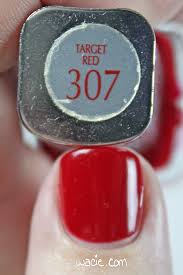 Target Red is a red creme. Application was easy; because this is an old bottle, it was actually pretty dried out and I was able to create my perfect consistency with thinner. I used three coats, but I had really nice opacity after two. Drying times were good, and it dried with a very glossy finish. I added top coat for even more shine and protection. I had no issues with this polish, but during cleanup I did notice it gets really smudgy with acetone. Seriously, I looked like a murderer.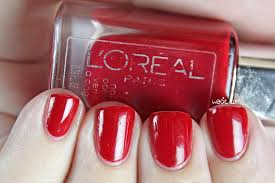 Target Red was a Target-exclusive shade way back in 2010. There was a liquid lipstick, a traditional cream lipstick, and this nail color. This really is an old polish, and it's been used a lot; there was a time when I used this polish — together with the liquid lipstick and a pair of matching red glasses — almost exclusively. As a result, and you can't really tell this from the photos, it's only about a quarter full. It's been good to me. I ran out of the lipstick years ago, but I'm glad there's still some of the polish left.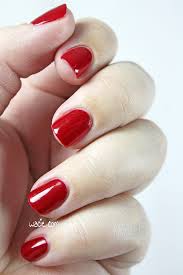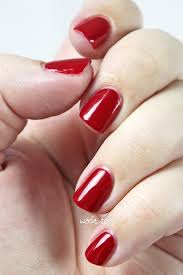 Target Red appears to have been discontinued, but other L'Oreal polishes are available in stores.
I bought this polish myself.