Hope you're having a good Sunday, reader! Today's swatch is from a new-to-me brand, Reverie Nail Lacquer! I bought this polish because I'd seen Reverie around the nail polish internet, and being so smitten with the sheer amount of glitter in their polishes, I had to try one. This is Secret Garden; I'm wearing three coats of Secret Garden with one coat of Seche Vite top coat.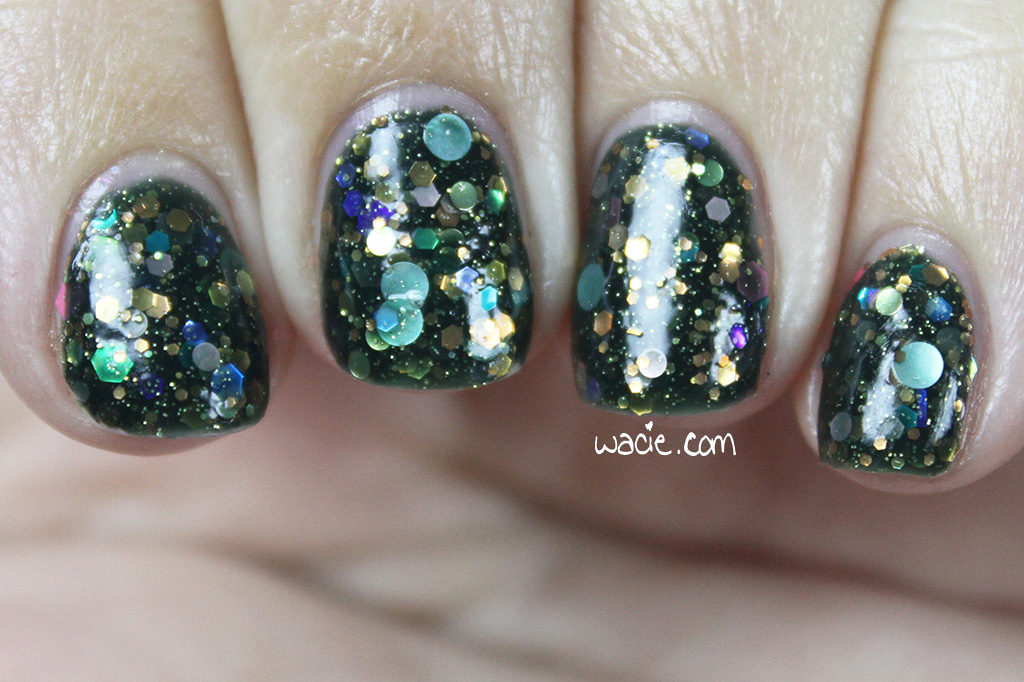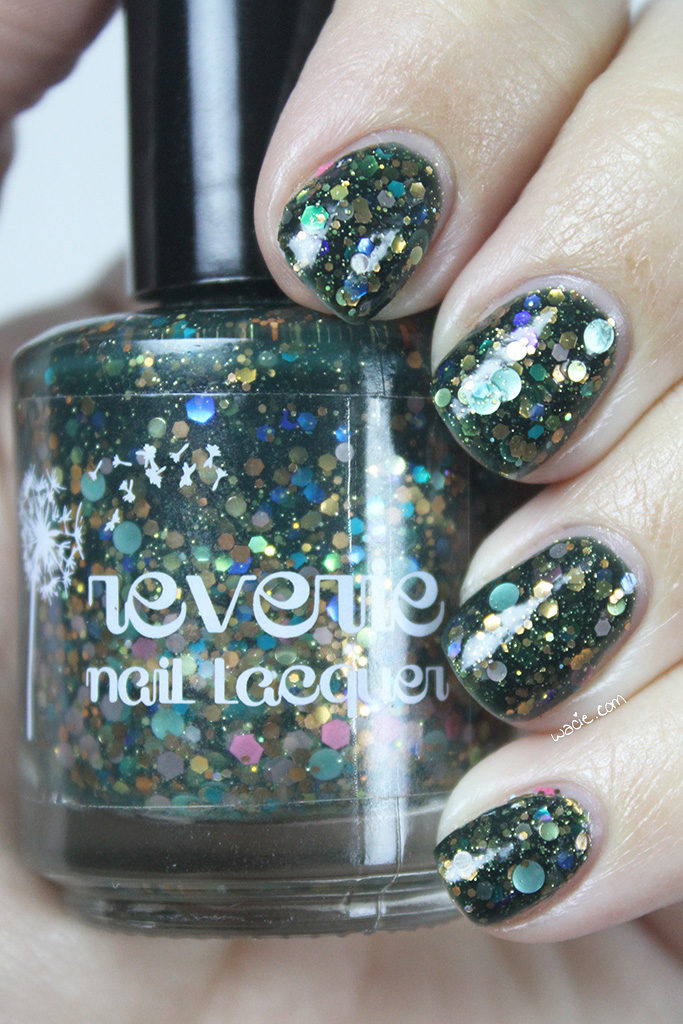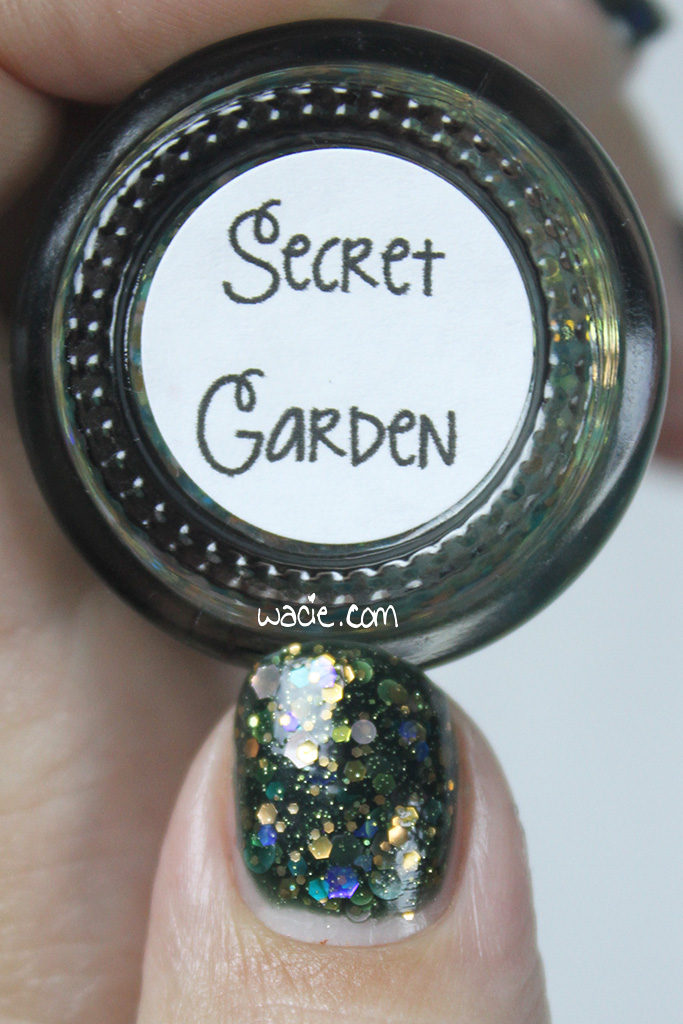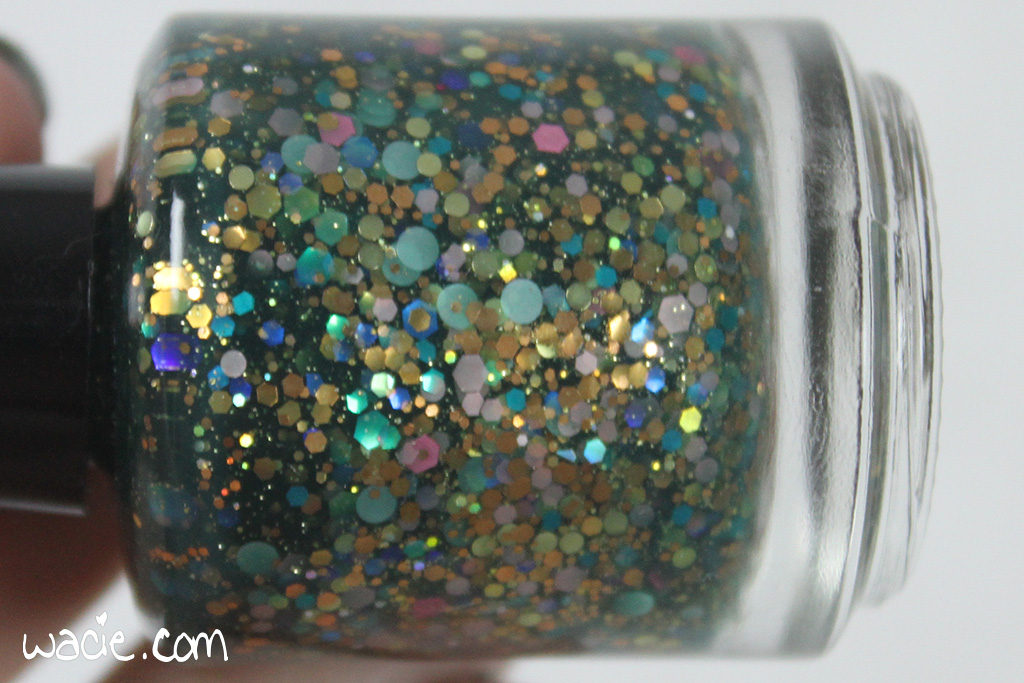 Secret Garden is a deep green jelly with, according to the maker, a "pastel rainbow of glitters". Application is good; though the jelly is dense with glitter, it's very easy to brush on and apply; you get a great amount of glitter on the brush, but it's never clumpy. I could have stopped at two coats, or even just wear one coat over a deep green creme like Zoya's Envy. Three coats was total overkill. Surprisingly, the glitter lies flat on the nail and very little texture is felt with top coat. The polish dried quickly and with a glossy-glitter finish.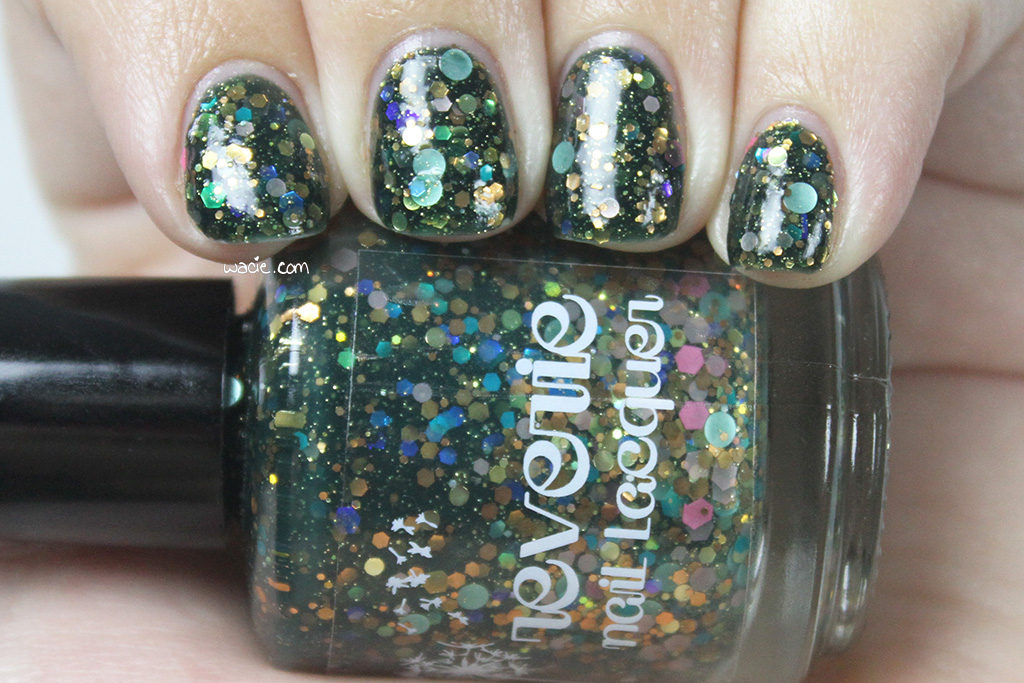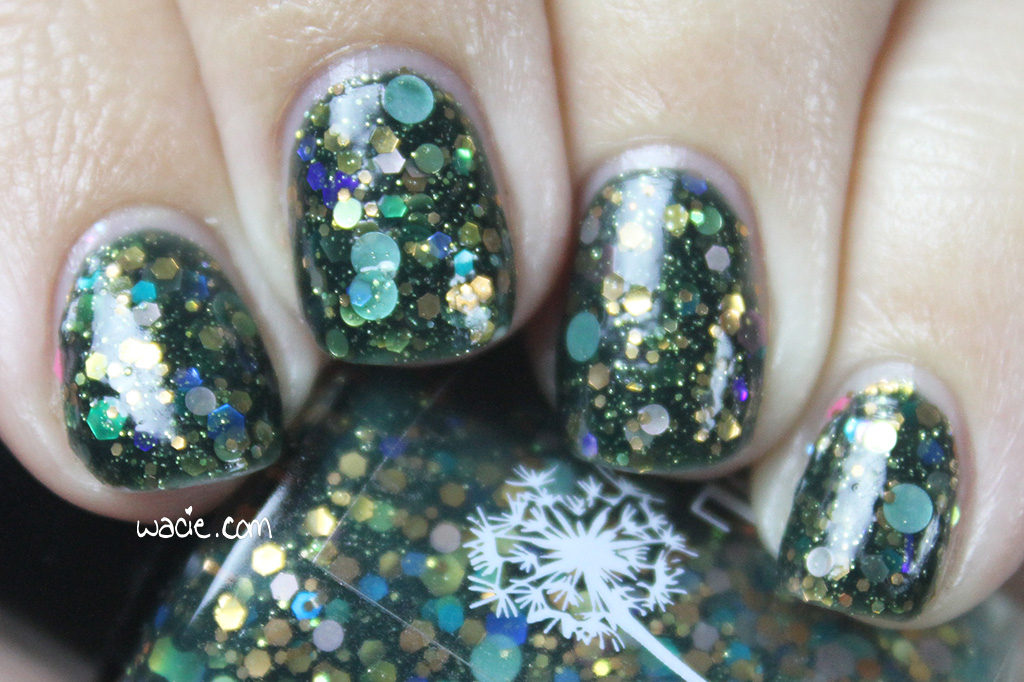 So I am astonished by how much glitter they packed into this bottle. It's really incredible! There's no dabbing or sponging to do here, you just brush it on and you get all the glitter you could ever want. I am so impressed by the formula. The intensity of the jelly color, the huge variety — as well as quanitity — of glitters, and the ability to apply it without issue, it's basically my ideal polish. It may be the best glitter jelly I've ever worn.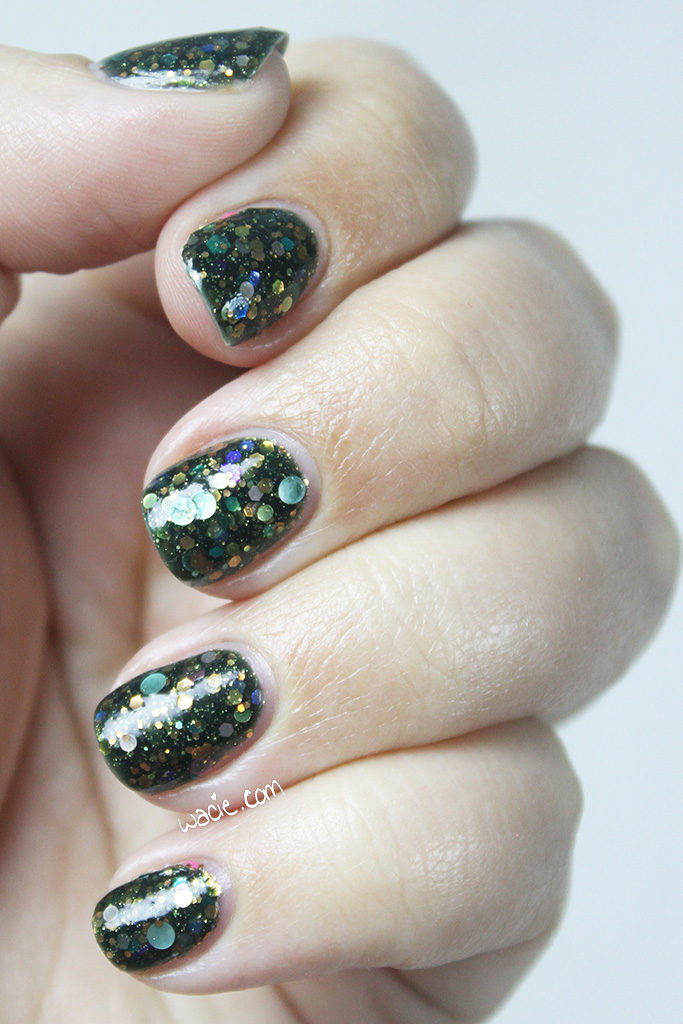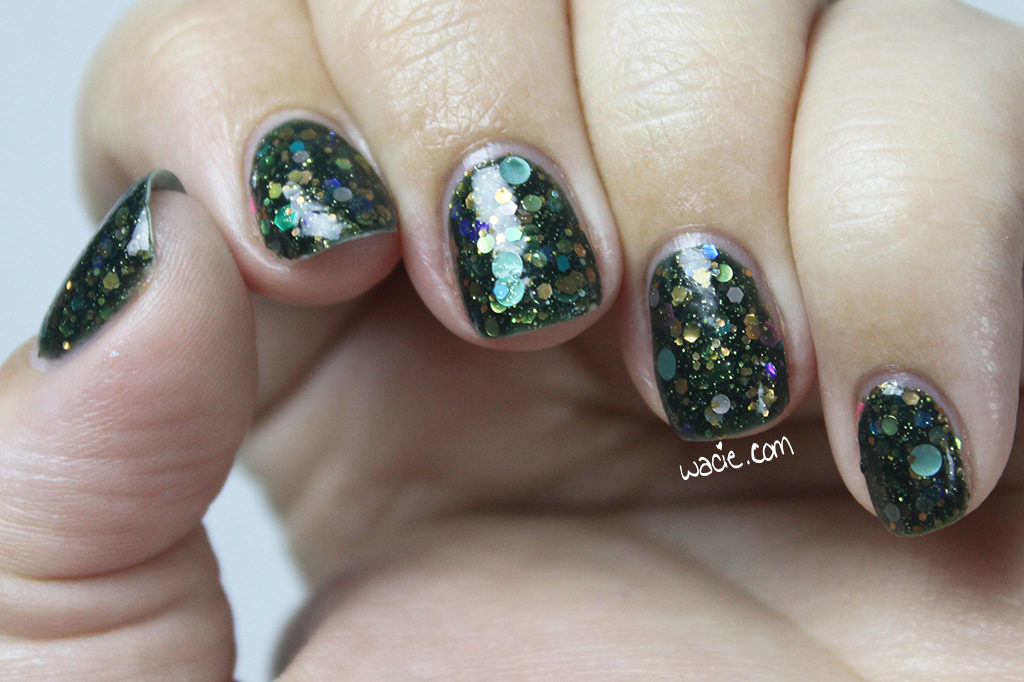 In the sunlight, you can see the layers of jelly and glitter interacting with each other. I mentioned wearing this over a creme earlier, and though you could do that, I don't think I would. Seeing the layers of glitter is just so nice. There is nothing I dislike about this look.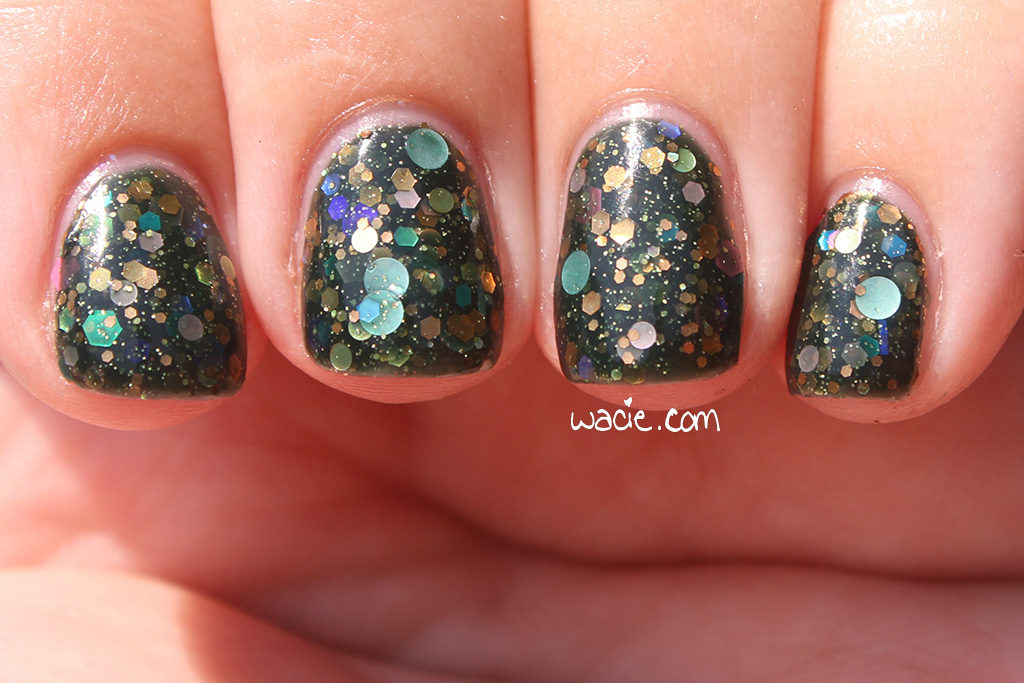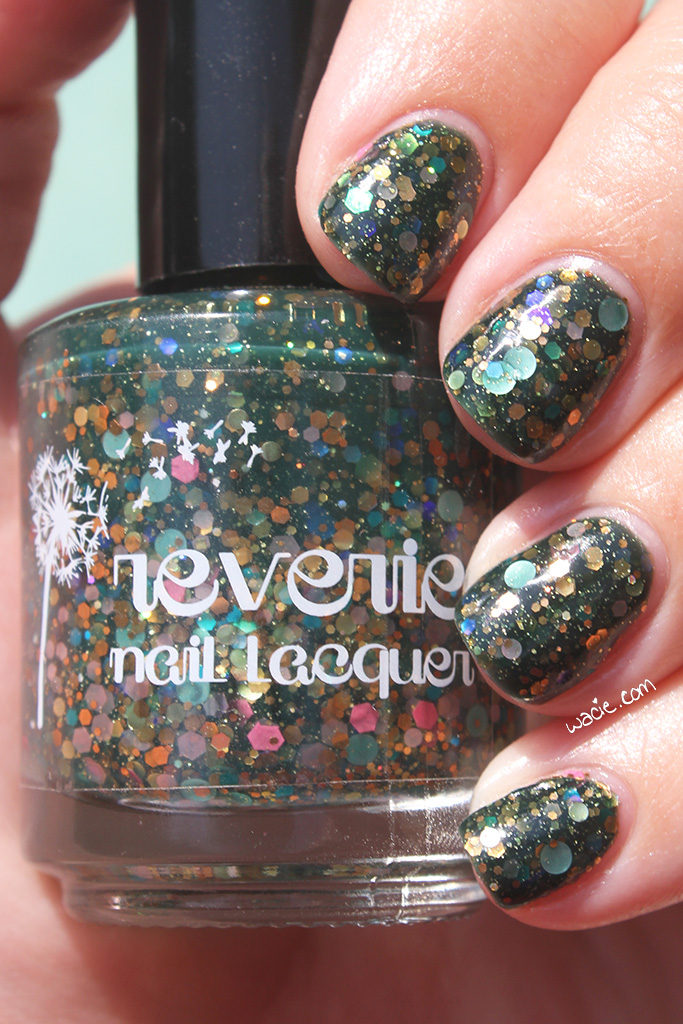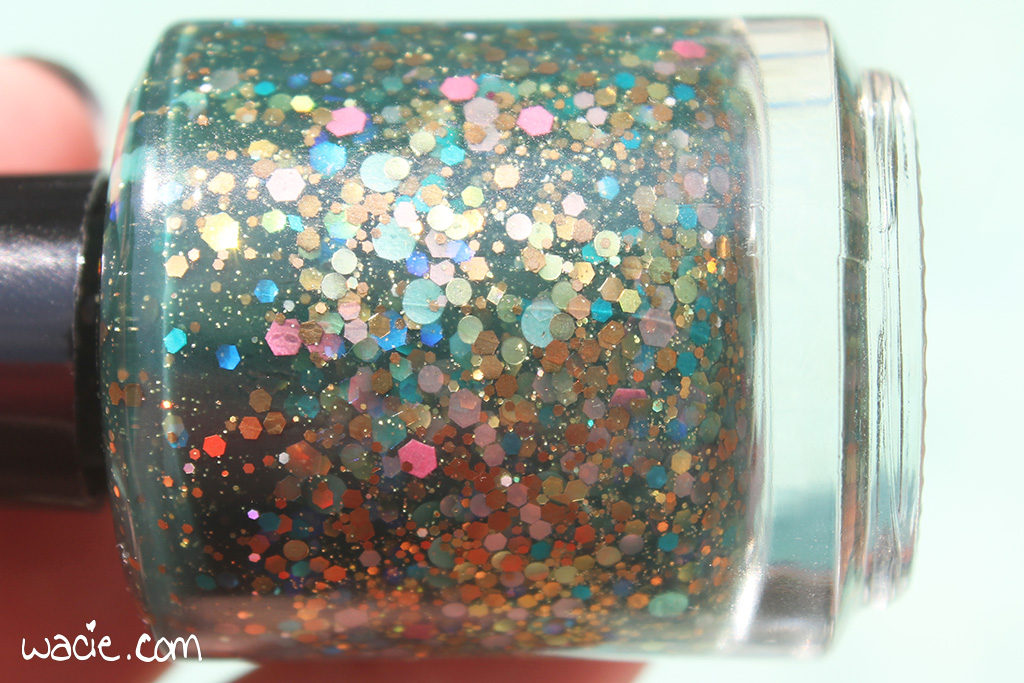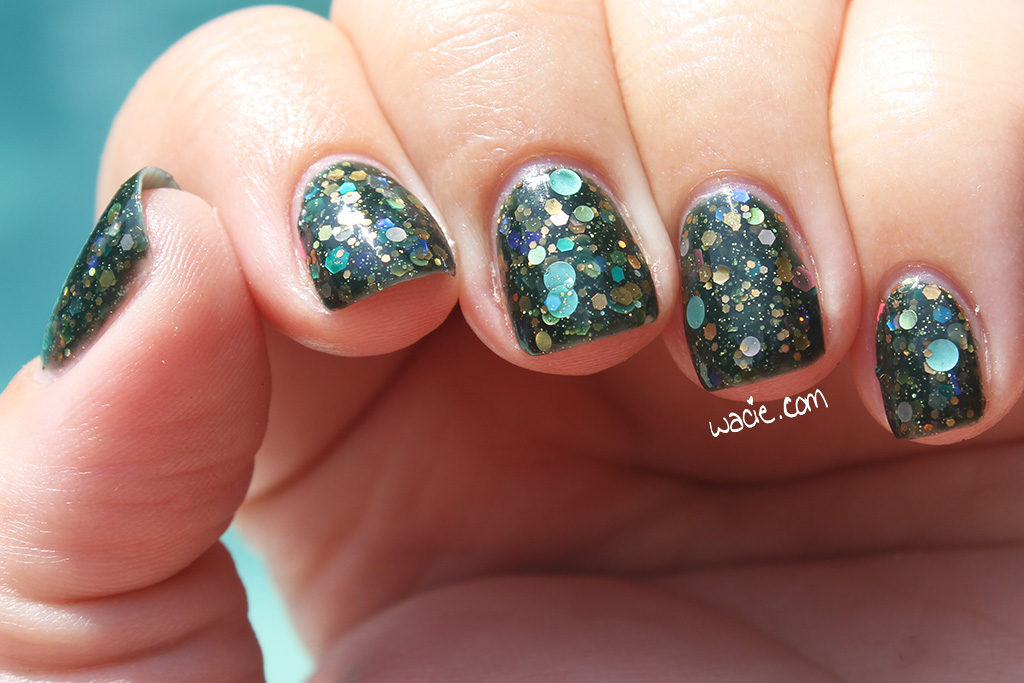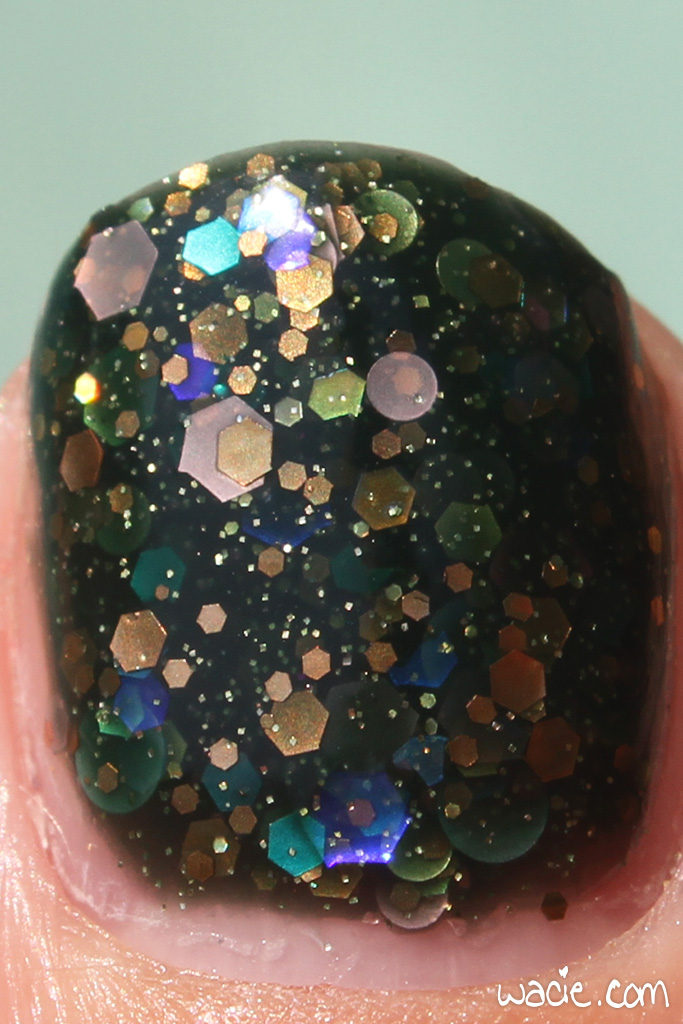 Secret Garden is out of stock; other Reverie Nail Lacquers are available from the Reverie etsy shop.
I bought this polish myself.