Happy Monday! This week's look is just one polish, Essie's Toggle to the Top! I'm wearing three coats of Toggle to the Top with one coat of Seche Vite.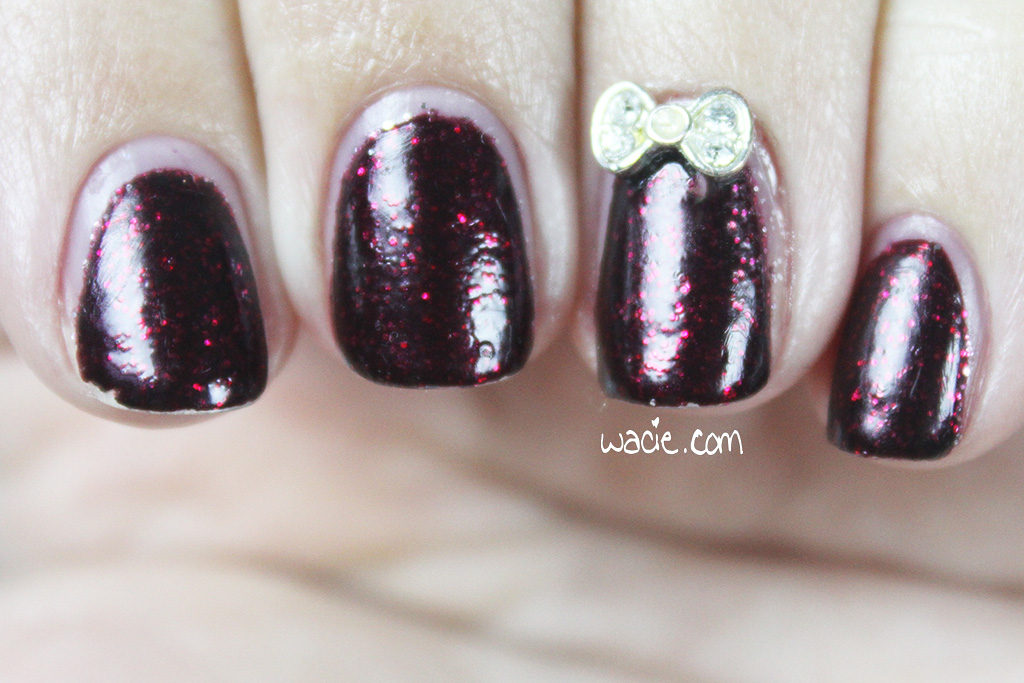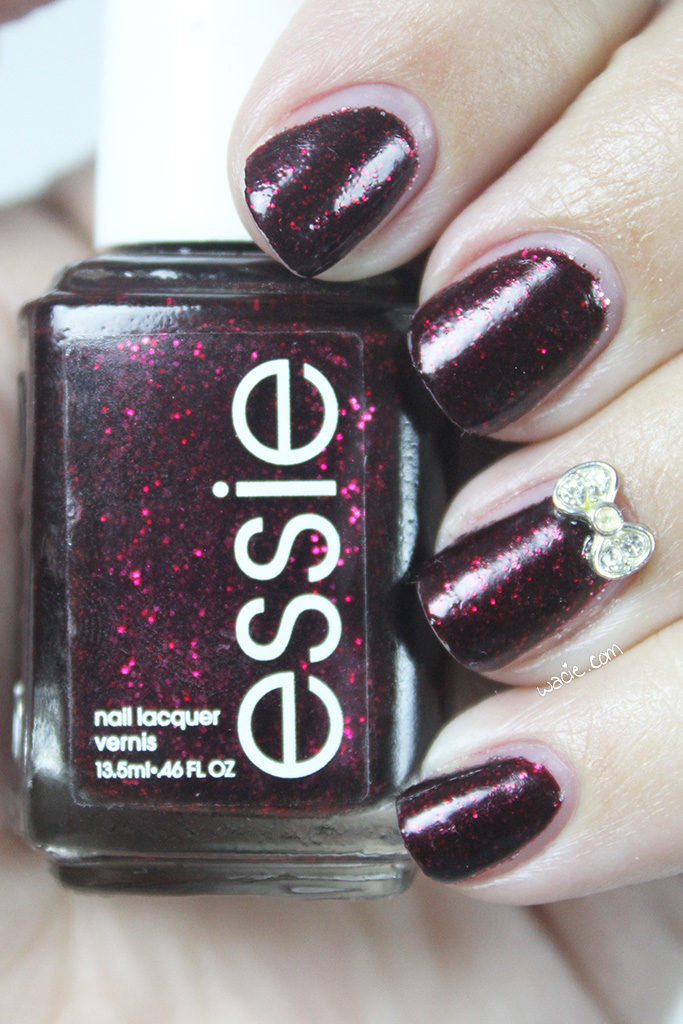 Toggle to the Top is a fairly unique polish in the Essie lineup. I can't think of too many others in their core line that have glitter in them. It's a rich and deep red, gorgeous on its own, but the glitter adds edge and dimension. It makes me feel super sexy.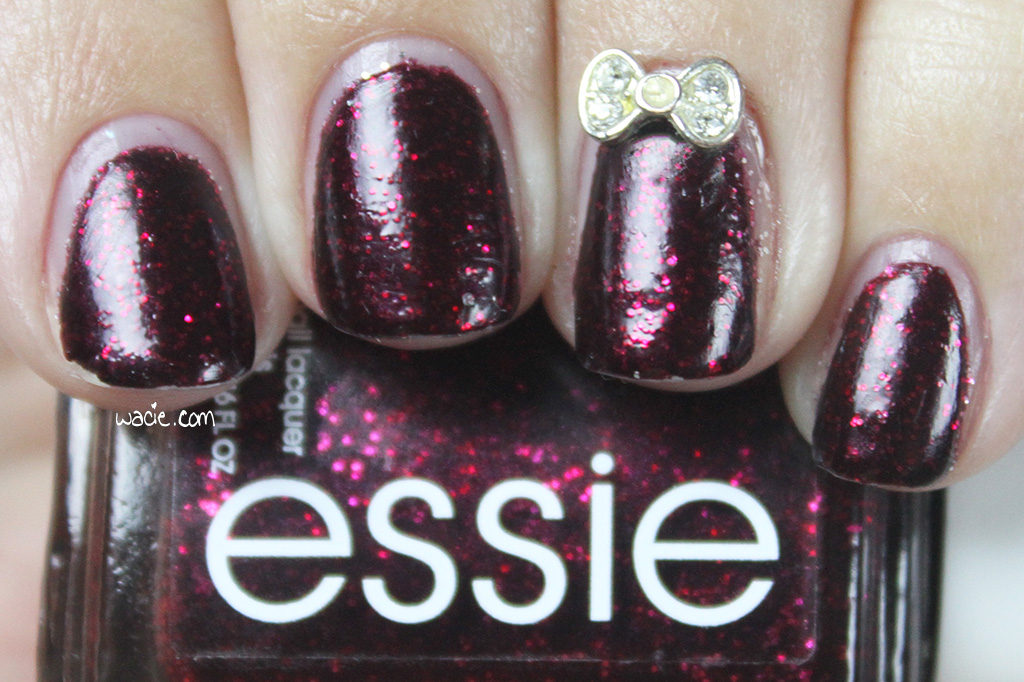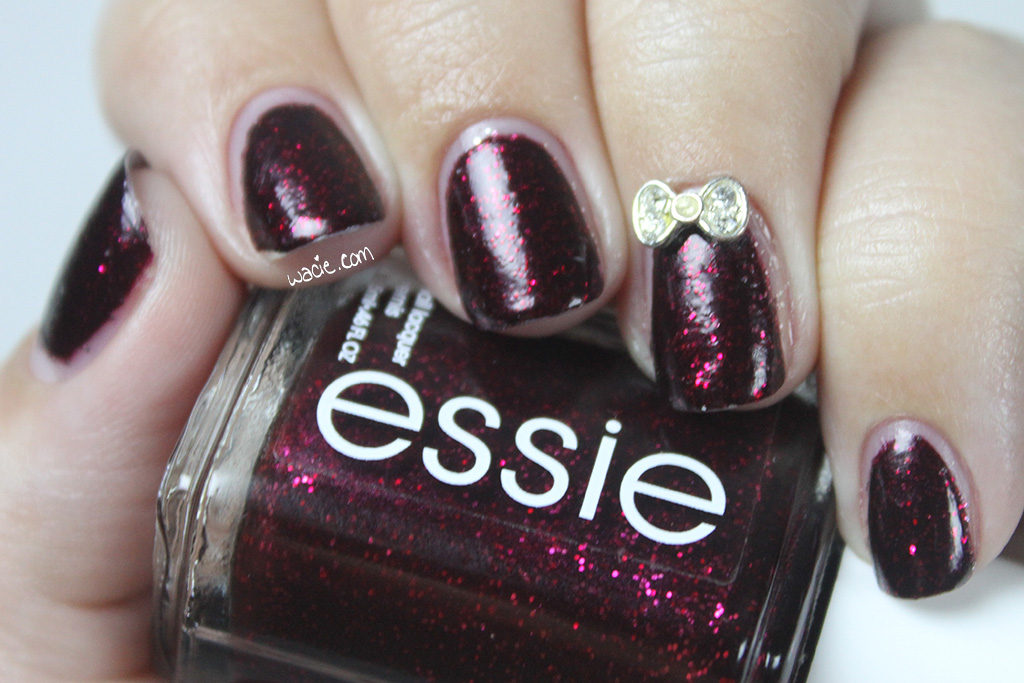 I kind of messed this mani up with my new brush. The old brush I used to clean my cuticles with eventually became so ragged I had to toss it, and I'm still learning how to work with my replacement. As sexy as I feel in this polish, I can't stop looking at the mile between my cuticle and the polish.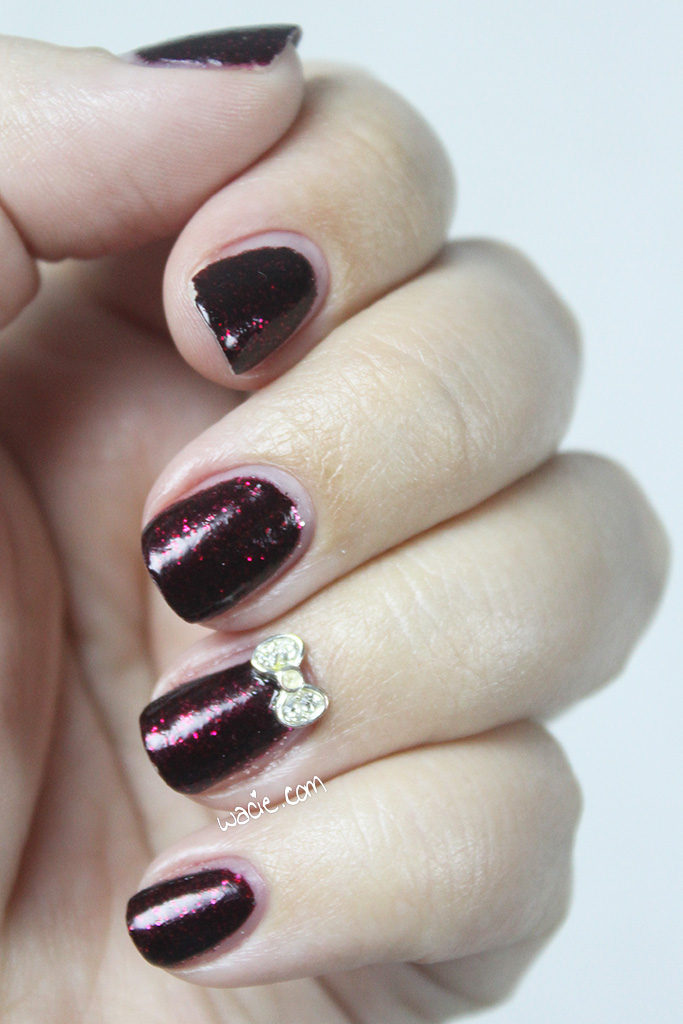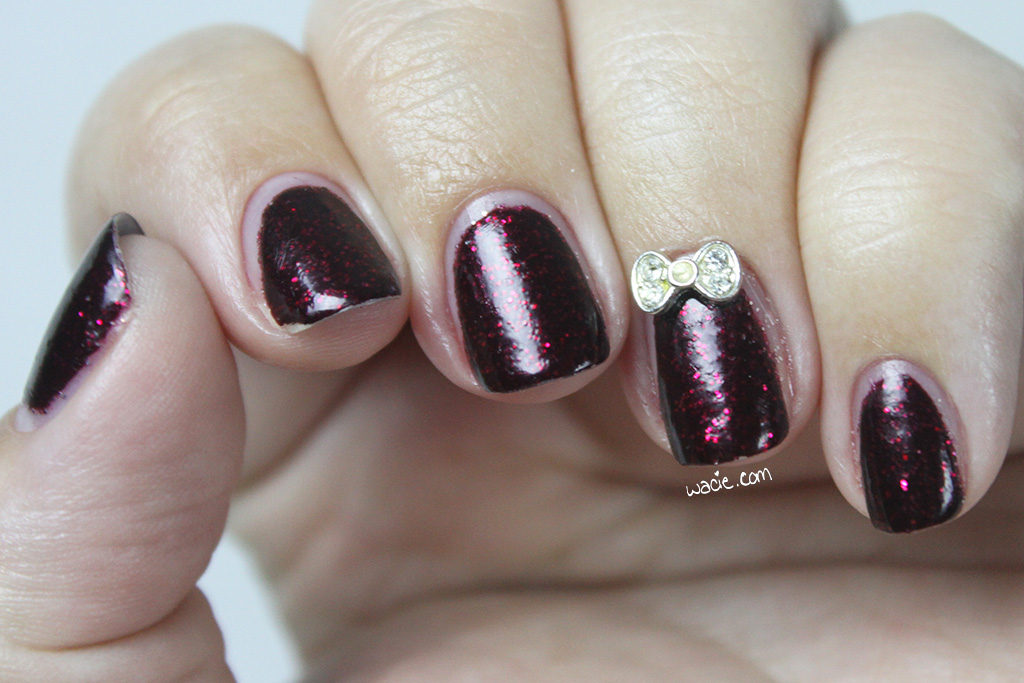 But yeah, I love this polish, and I wish Essie did more like it. I know they (re)released Starry Starry Night, and I failed to get in on that because I couldn't find it anywhere. I don't buy too much polish anymore, but that's definitely one I'd snatch up if I had the chance. I've never understood why they shy away from glitter. The LuxEffects collection, while they still have a place in my heart, and kind of old and boring now. Toggle to the Top is a perfect example of an elegant glitter polish that isn't overdone or tacky.
Toggle to the Top and other Essie polishes are sold nationwide. My bow charm is from Daily Charme.
I bought these products myself.