Swatch Sunday this week is a trip down memory lane, though maybe not as far back as we've ever been. Remember Sephora by OPI? This was a line I loved, and wearing it now takes me back to a simpler time when a nine dollar nail polish was a real splurge and top coat wasn't yet a regular part of my manicure. This is Skinny Jeans; I'm wearing three coats with one coat of Seche Vite top coat.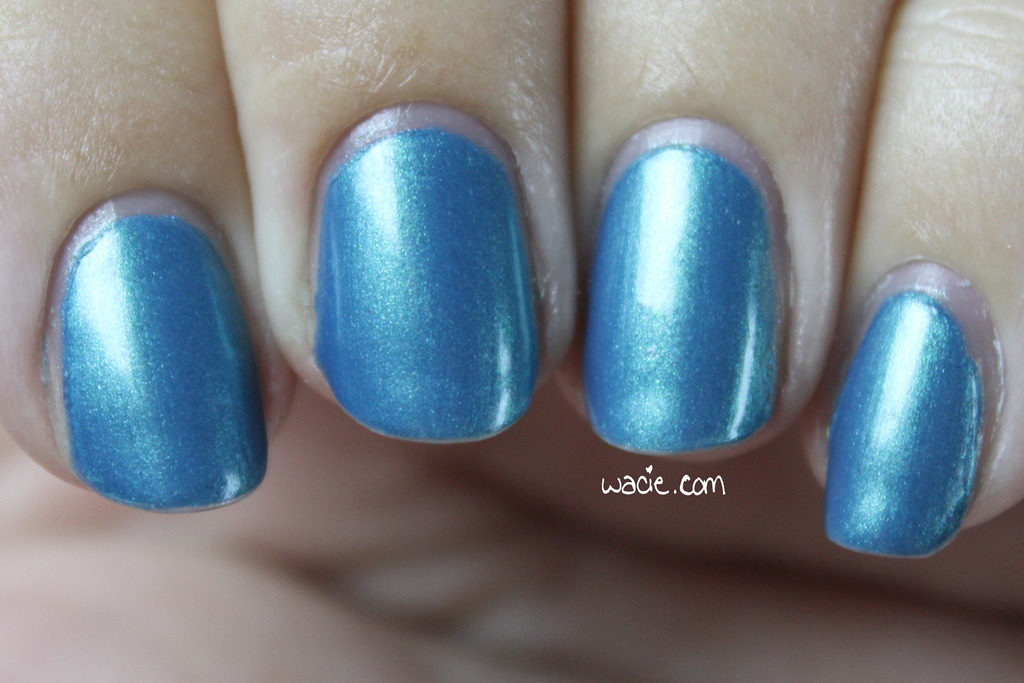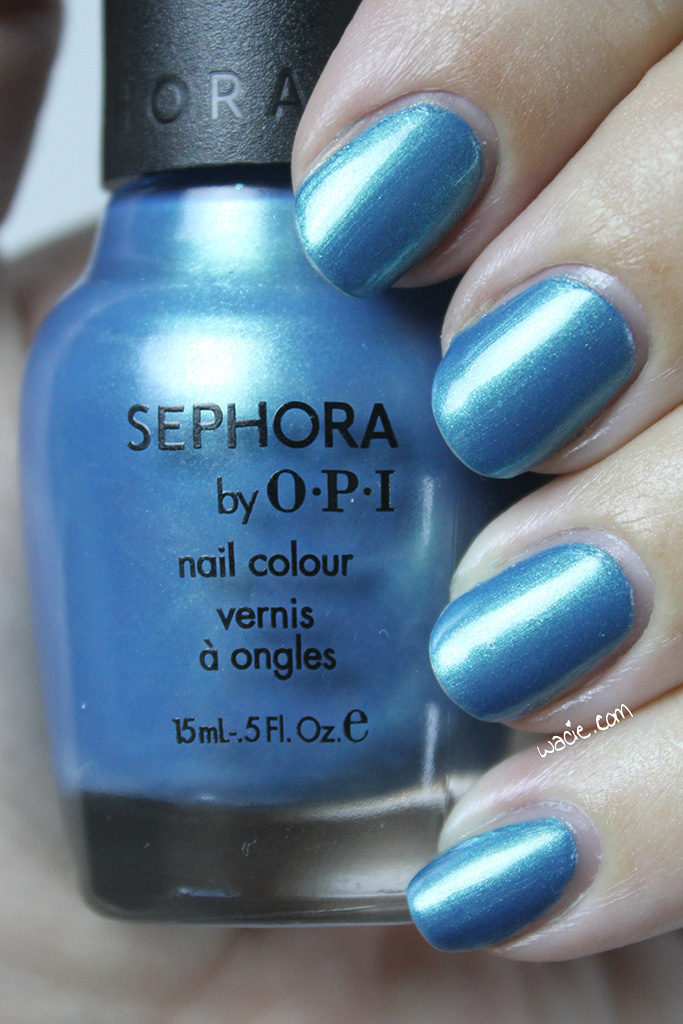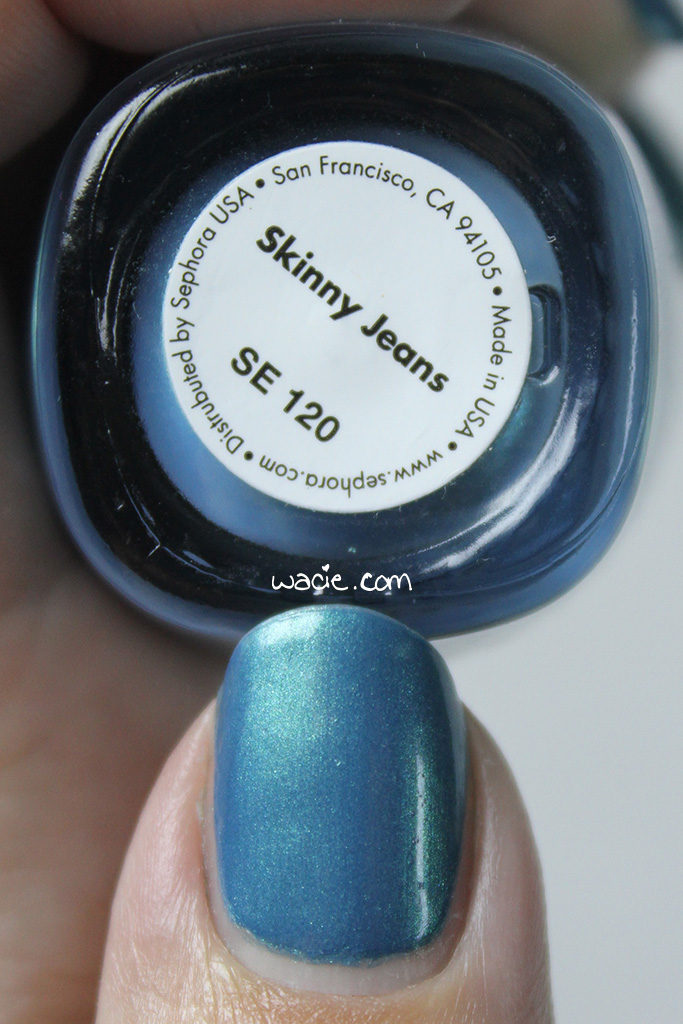 Skinny Jeans is a turquoise polish with a greenish shimmer. Application was very easy; though the product formula is a little on the thin side, it's still very silky and covers well. The first coat was nearly opaque, the second filled it out nicely. There are some slight brush-strokes, but they're barely noticeable and fade into the shimmer. The drying times were good, and it dried with a smooth, glossy finish. I used top coat for extra shine and protection.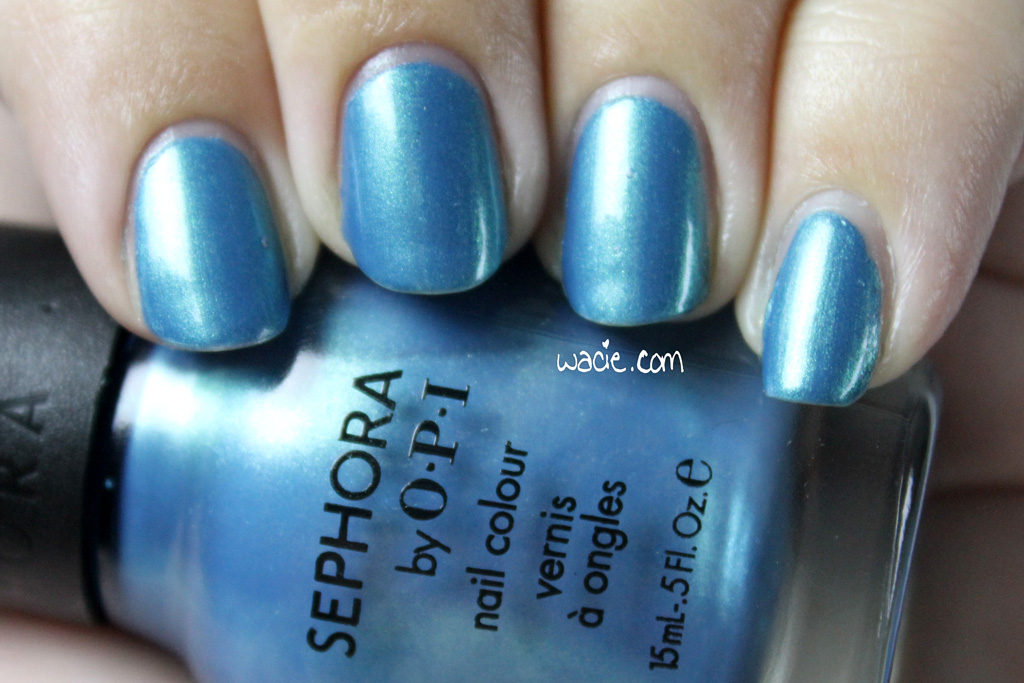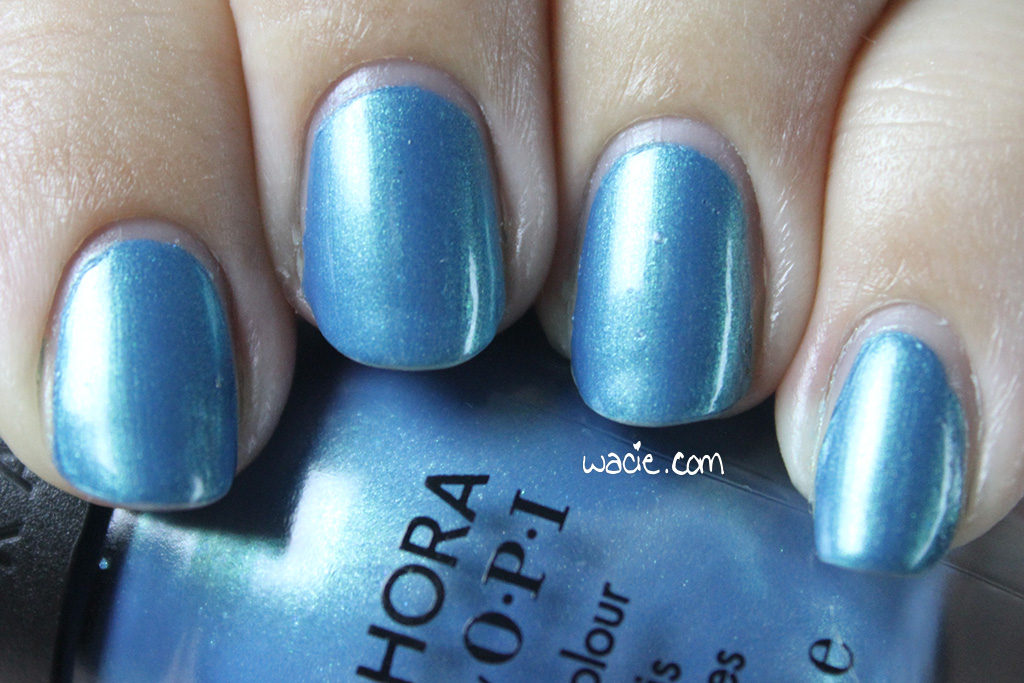 I believe this is the first time I've ever worn this polish alone with top coat. I think I've used it as a base for glitter once since I started the blog, but yeah. It's a little weird. It's yet another reminder that it wasn't that long ago I was 25 and wore a lot of blue nail polish (without top coat).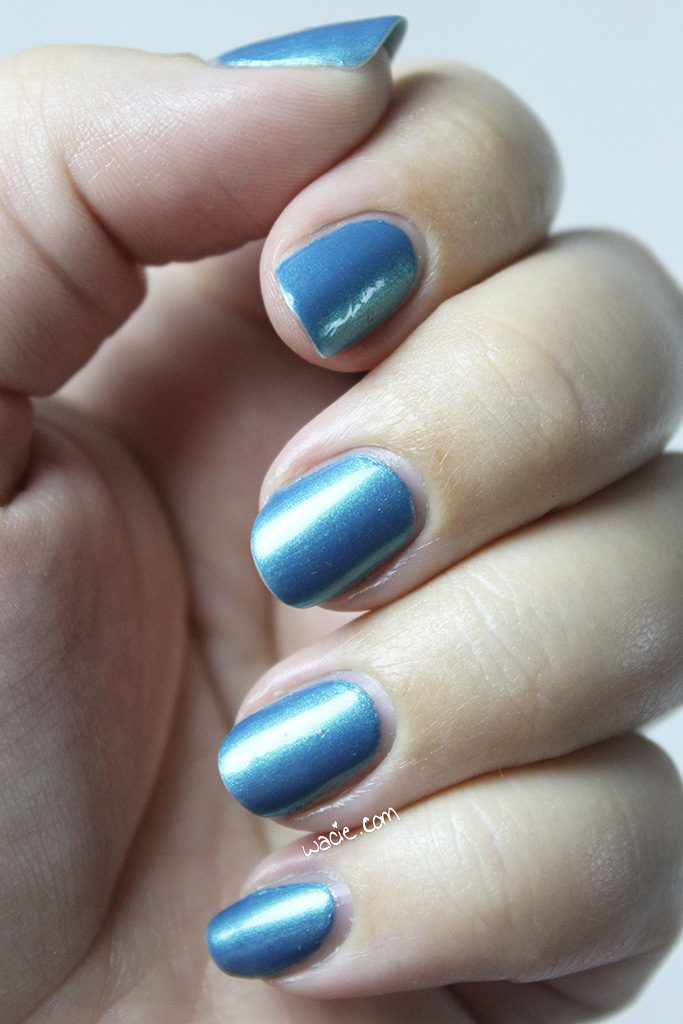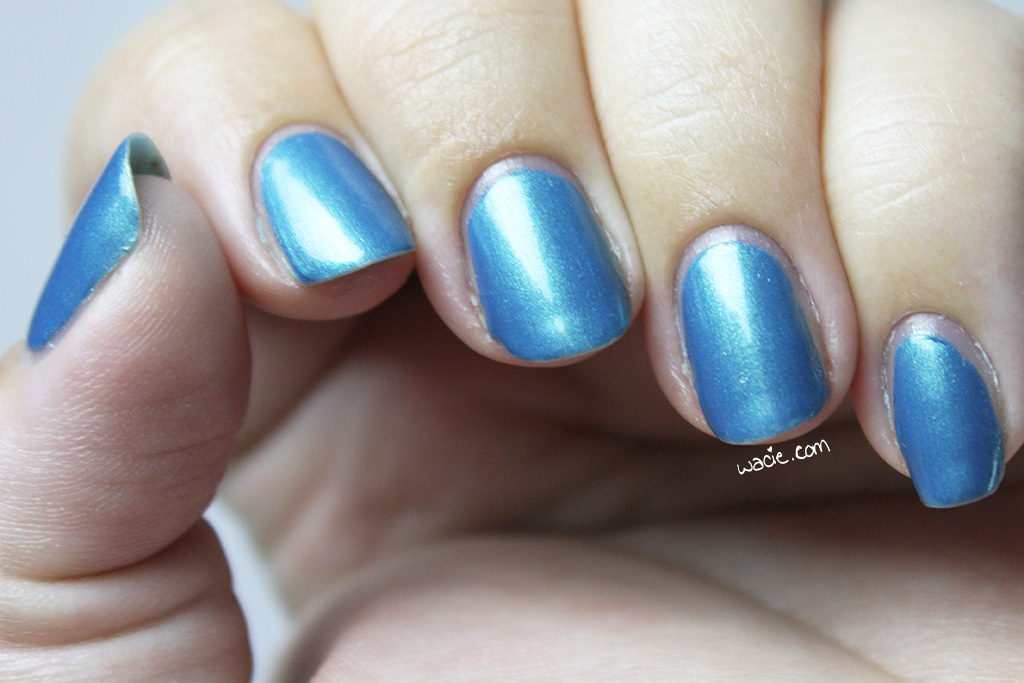 In the sunshine, the blue is a lot warmer than it is in the studio, but the green shimmer is still as potent. It's a lovely ocean blue in any lighting!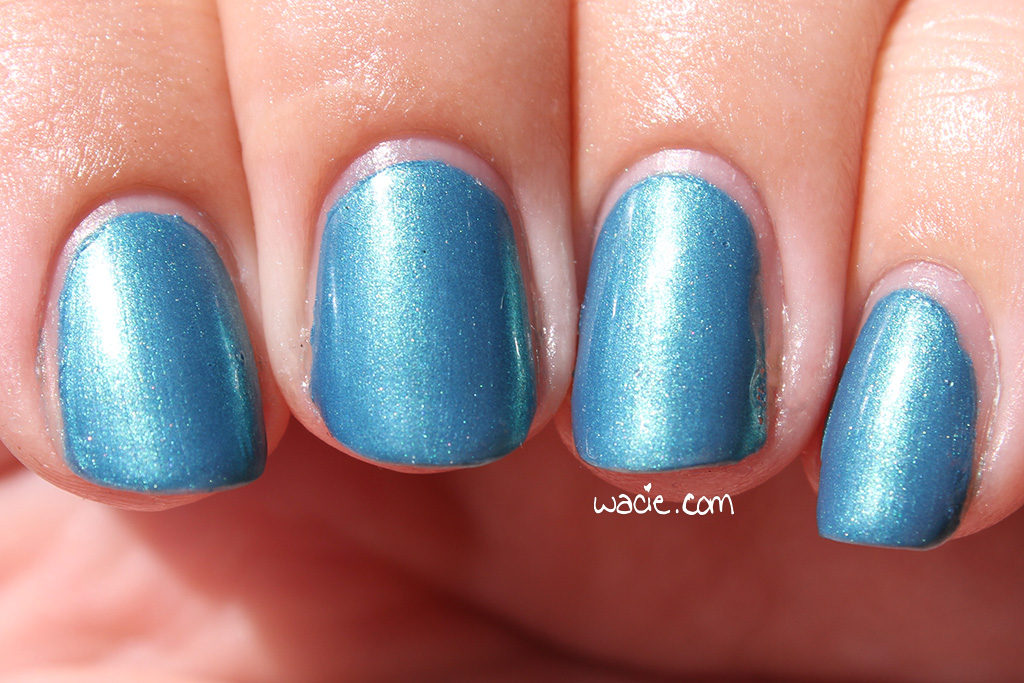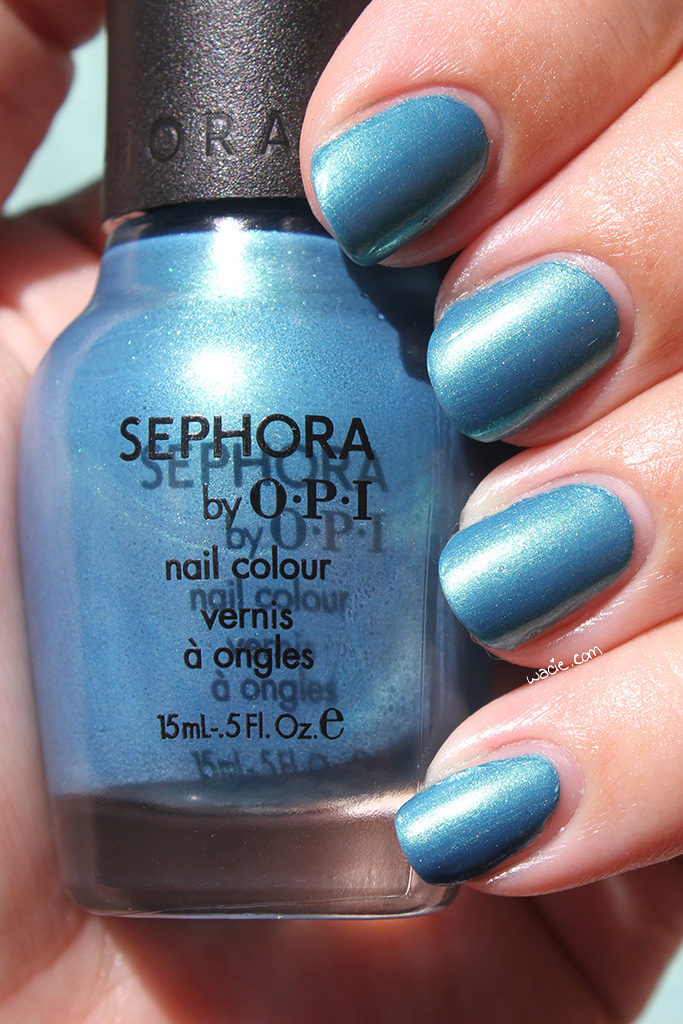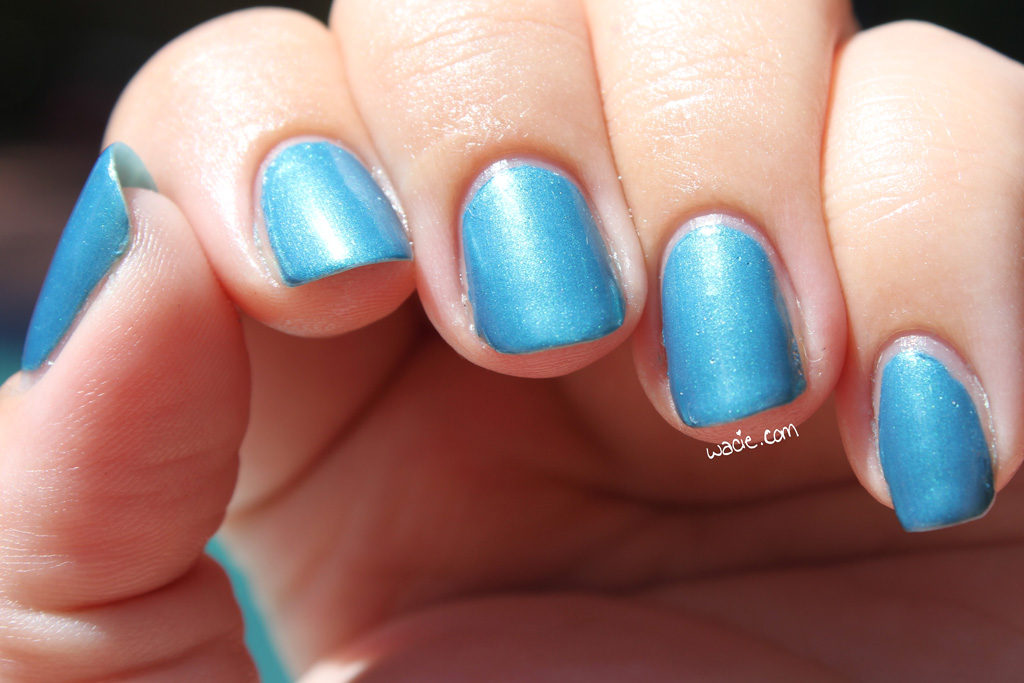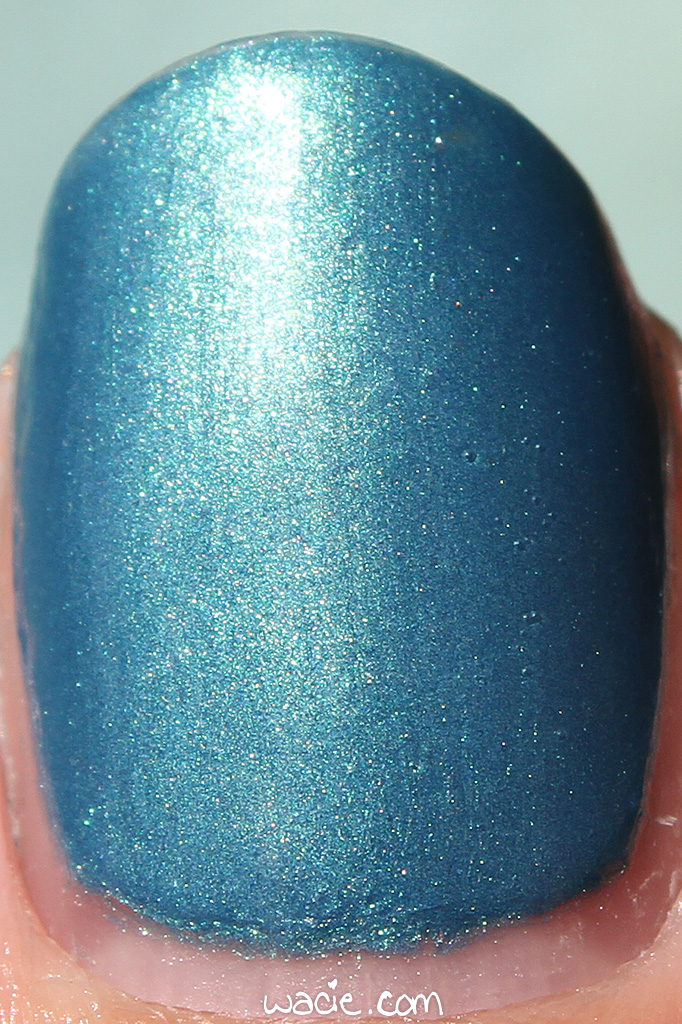 The entire Sephora by OPI line has been discontinued. You can still find bottles on Amazon.
I bought this polish myself.