Hello reader! I'm so excited for today's post. I'm wearing a thermal polish! Dreams of Mermaids was a very early indie polish purchase, and today's the day I'm giving it some love. I'm wearing three coats with one coat of Seche Vite top coat.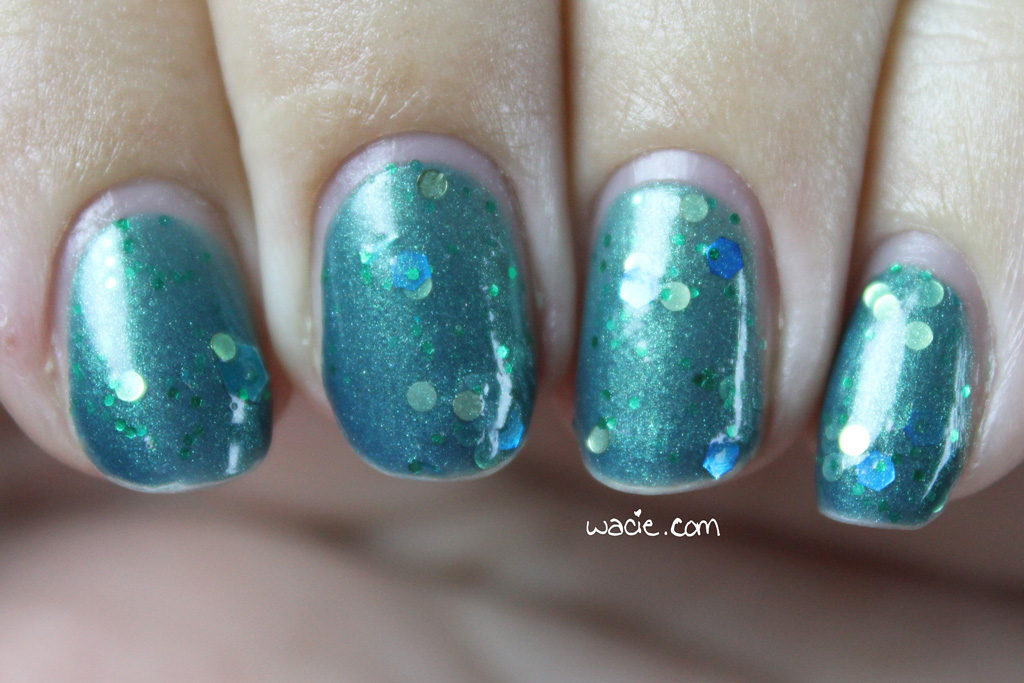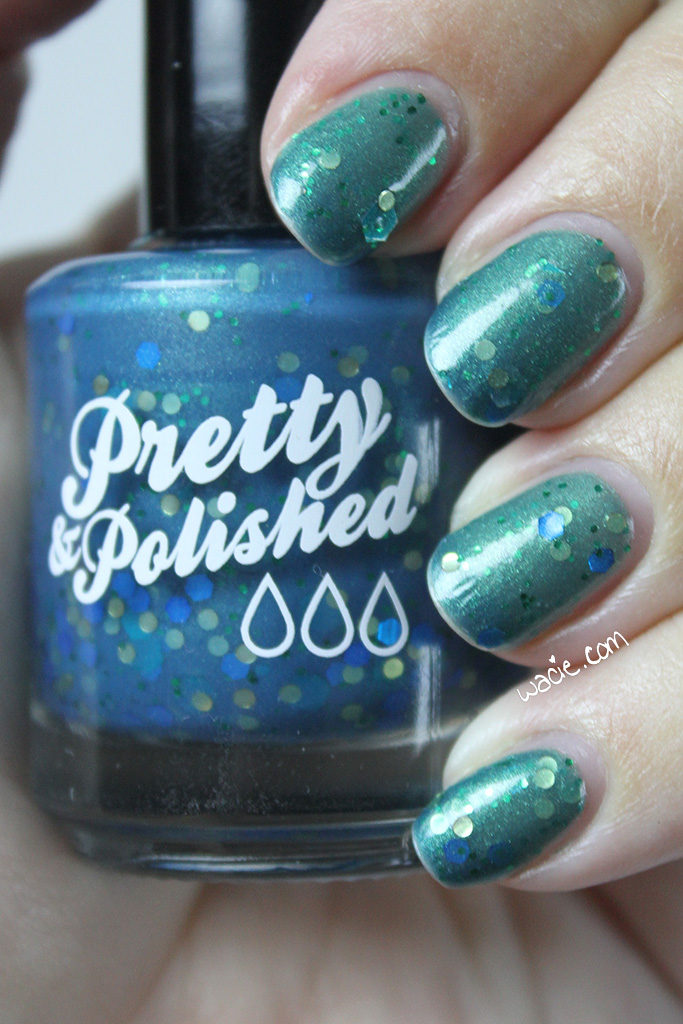 Dreams of Mermaids is a green-to-teal thermal polish with gold, blue, and green glitters, as well as a green shimmer throughout. Unfortunately, because it's a very hot day in sunny Florida, I wasn't able to capture the thermal effect well. In July, it doesn't matter how long my nails are, the polish is always in the hot stage. Dunking my nails in ice water effects the change, but as soon as I pull it out, it goes right back to hot. This is why my cold stage and transition photos are so watery; I had to work fast. I do apologize.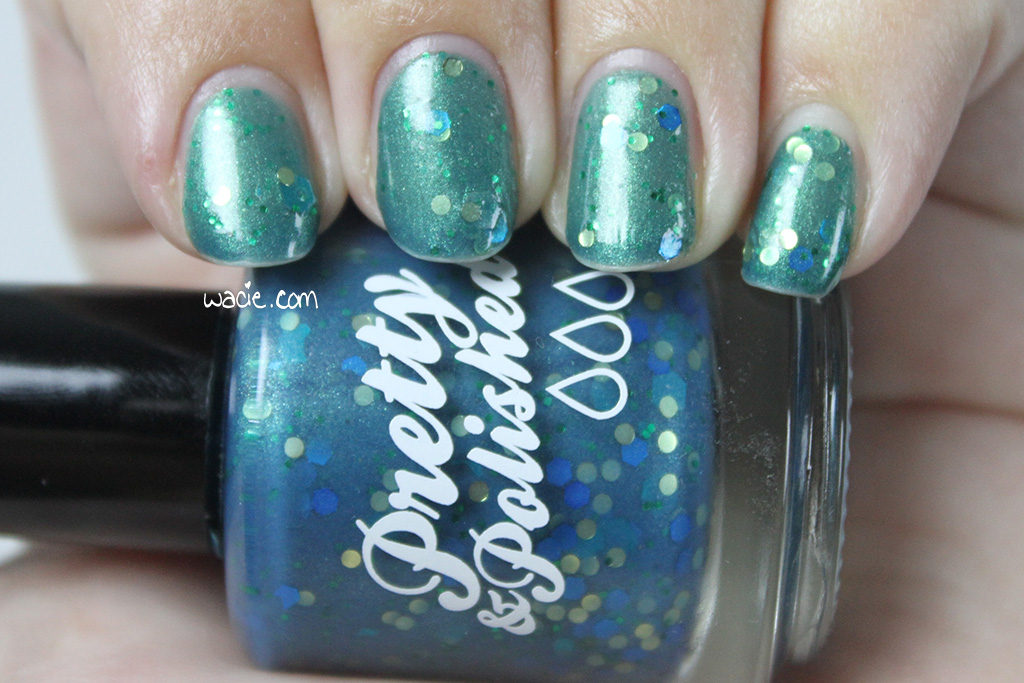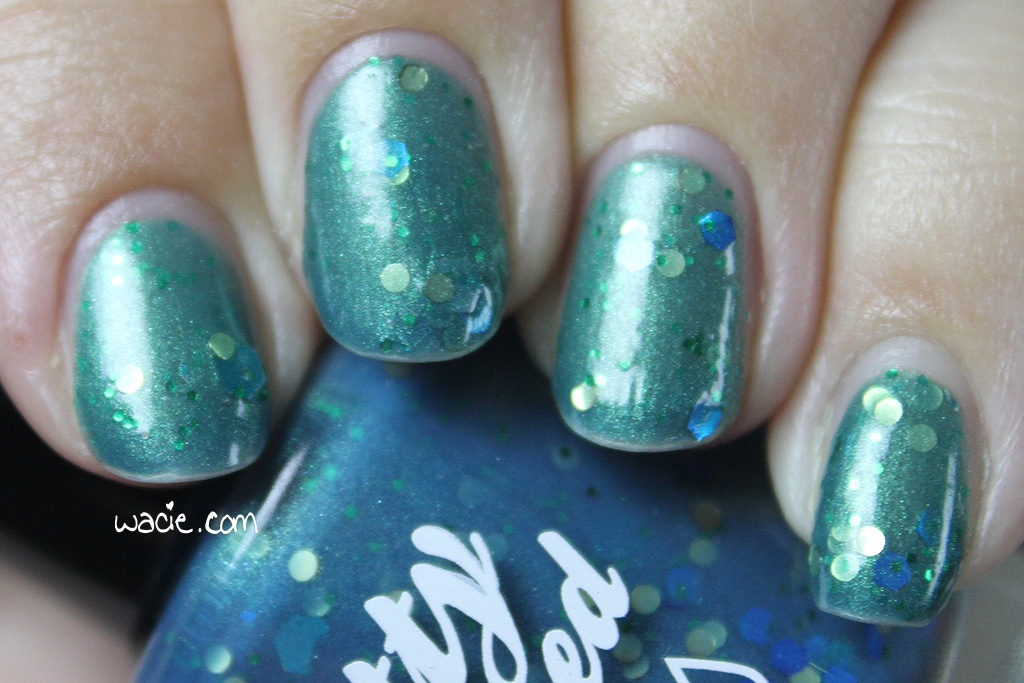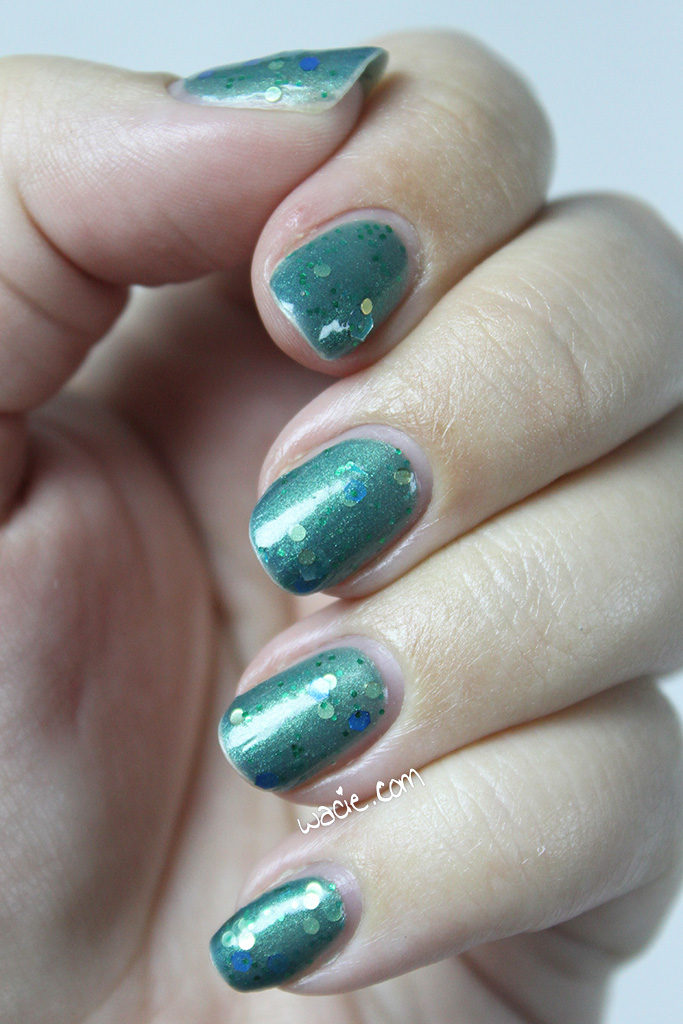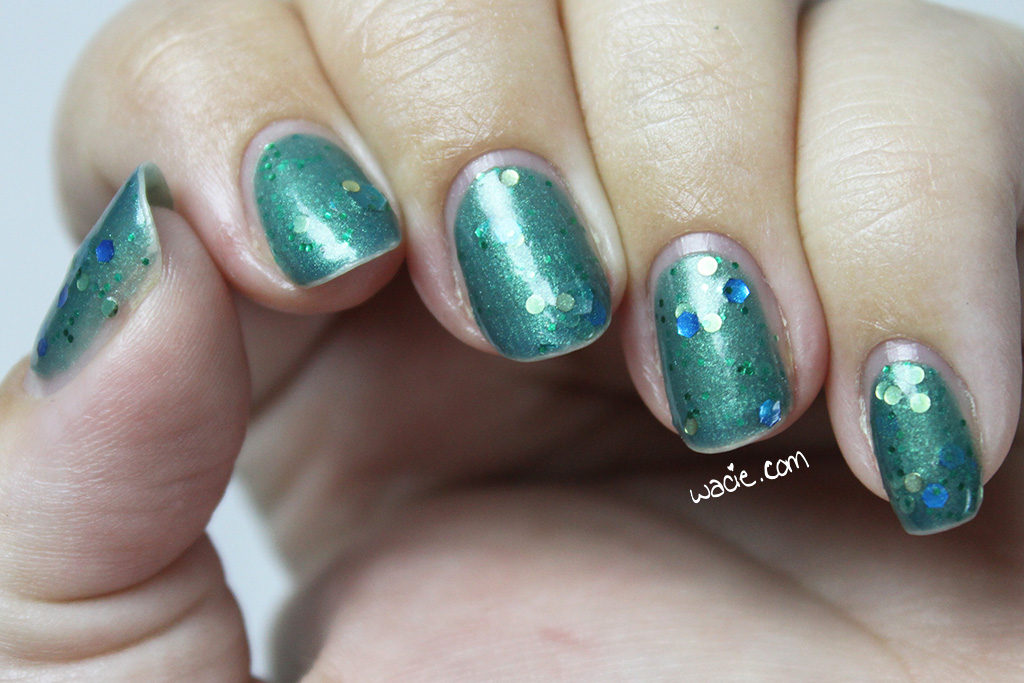 I'm actually surprised the thermal effect still happens at all; this is a three year old polish, after all. I bought it at the same time I bought Pretty Chameleon, another beautiful Pretty & Polished thermal. Not only does it still change, it still has a pretty dramatic change. Something I notice about old thermals is that even though the effect still happens, it doesn't happen as quicky or as powerfully as it used to. This one still works like it's brand new.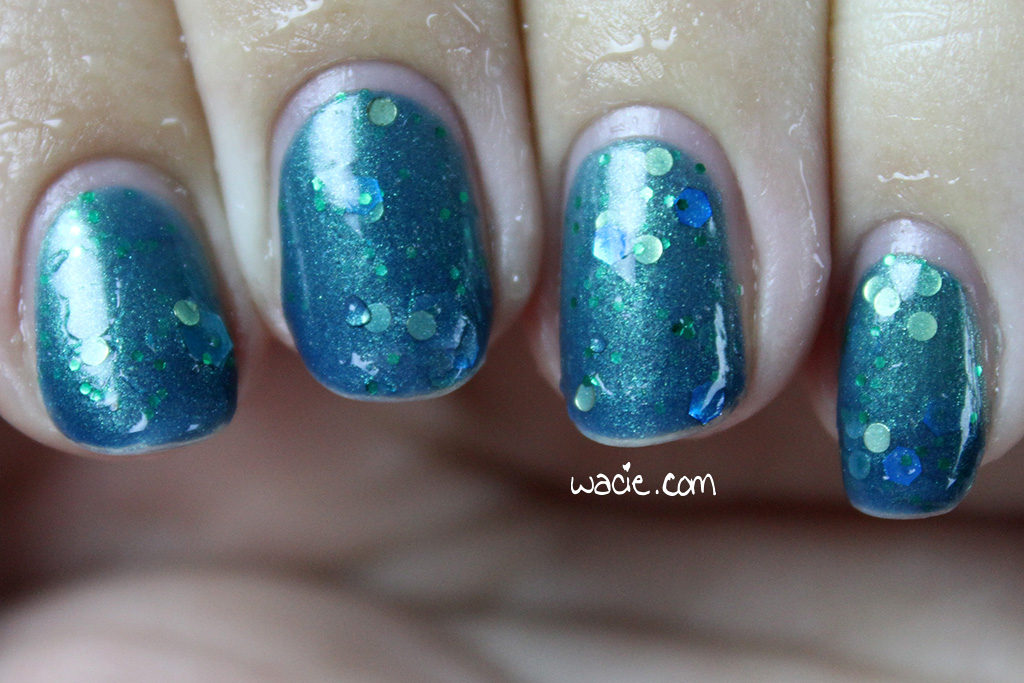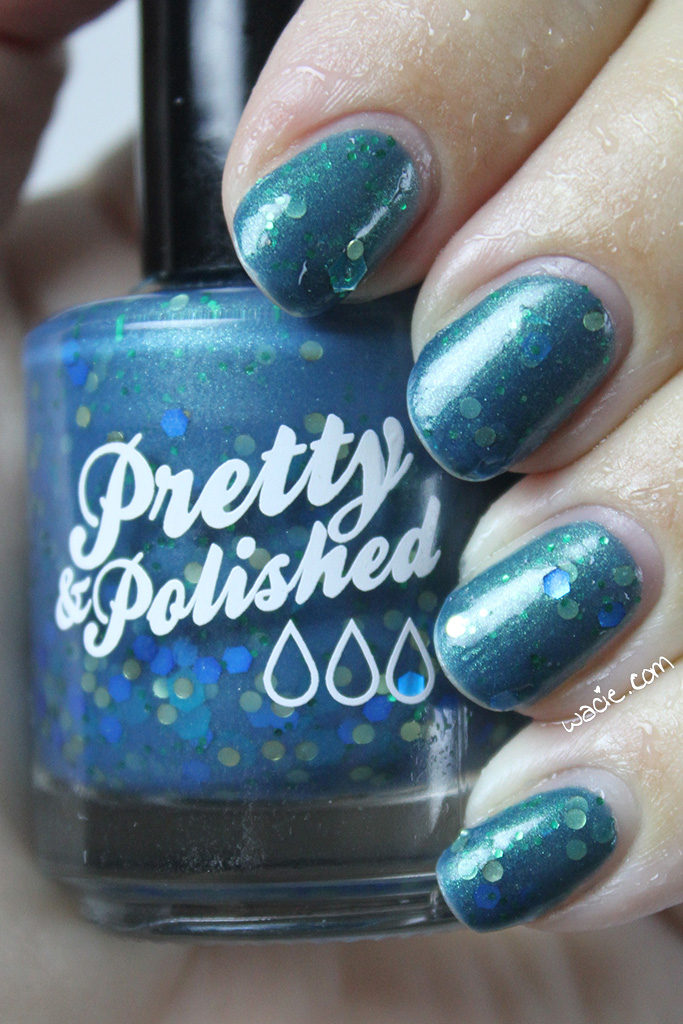 In the sunlight, you can see exactly why this polish is called Dreams of Mermaids. The colors are definitely evocative of the ocean, and the shimmer really lights up out here! These photos were taken in direct sunlight.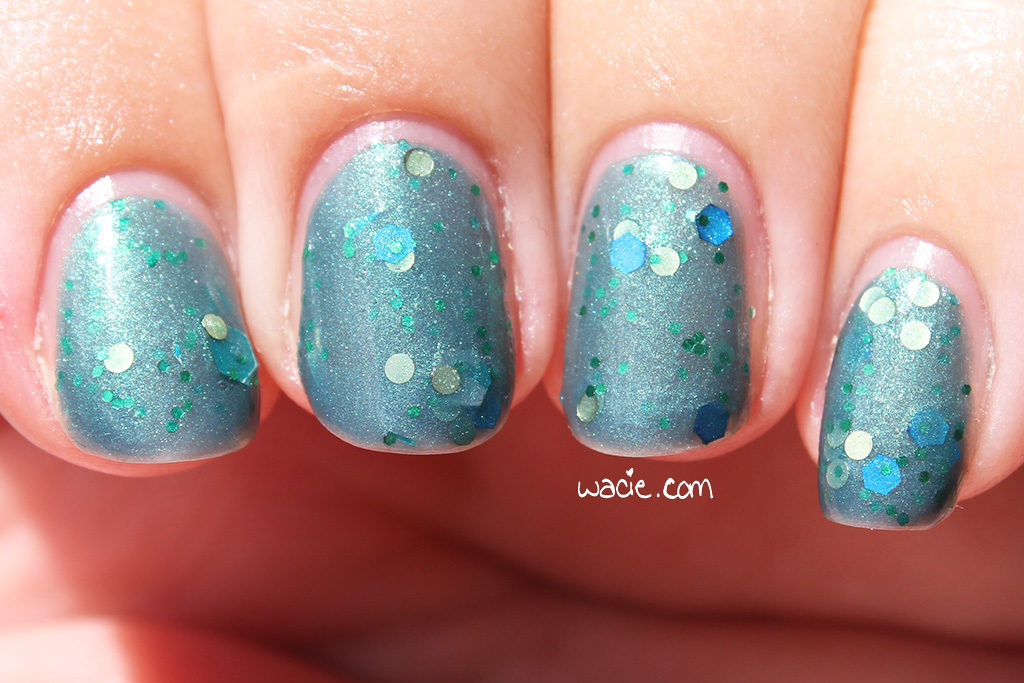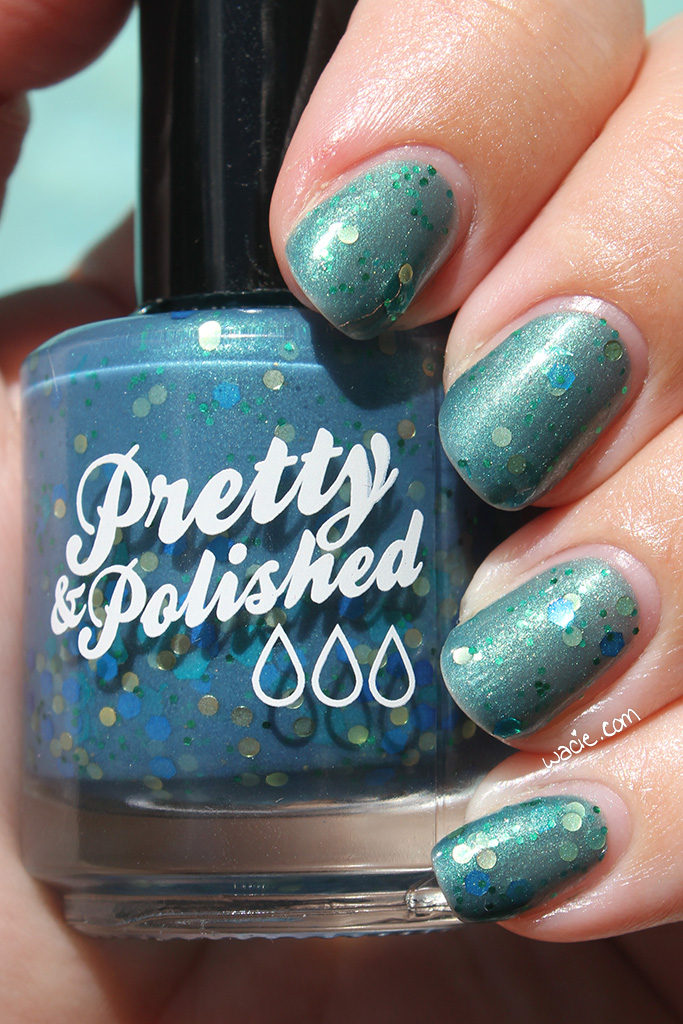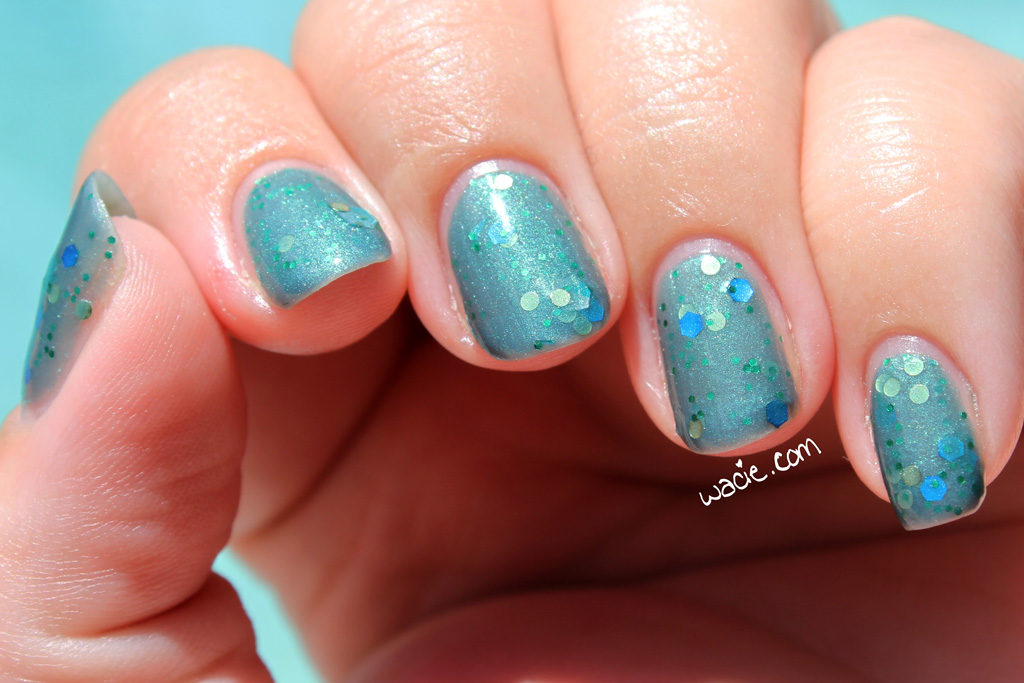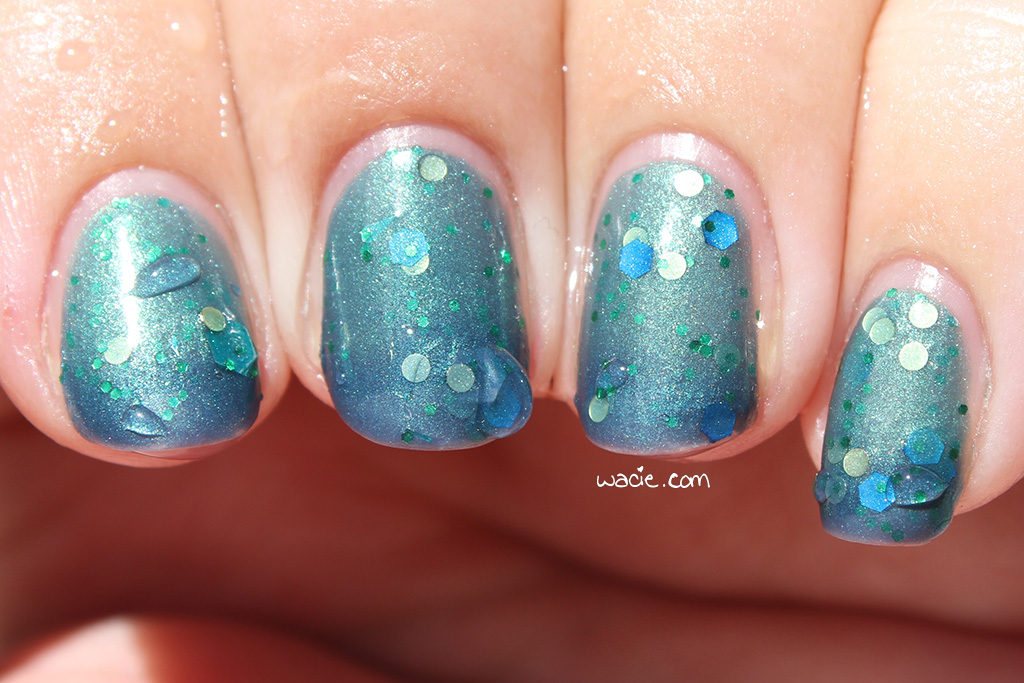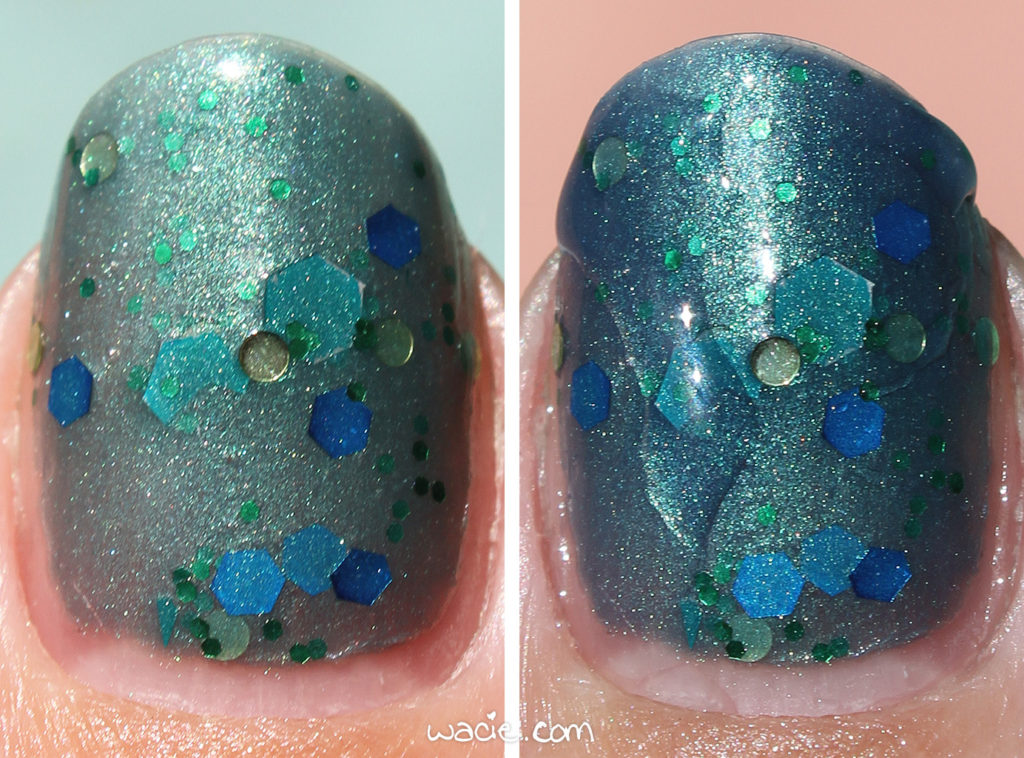 It looks like Dreams of Mermaids has been discontinued by Pretty & Polished; other P&P polishes — including thermals! — are for sale in their etsy shop and on their website.
I bought this polish myself.