Manicure Monday is awesome this week! I have on two great polishes, a unique red and a real gold flake top coat. It's bold, warm, and opulent. For this look, I used three coats of Julep's Nan, two coats of Zoya's Gilty 18k top coat, and one coat of Seche Vite.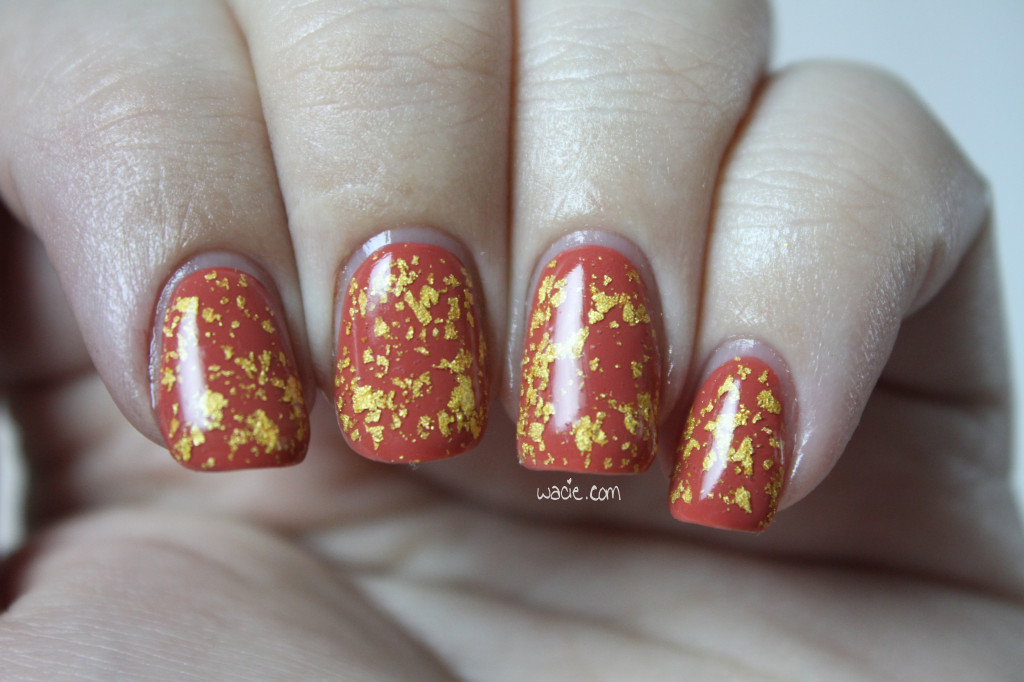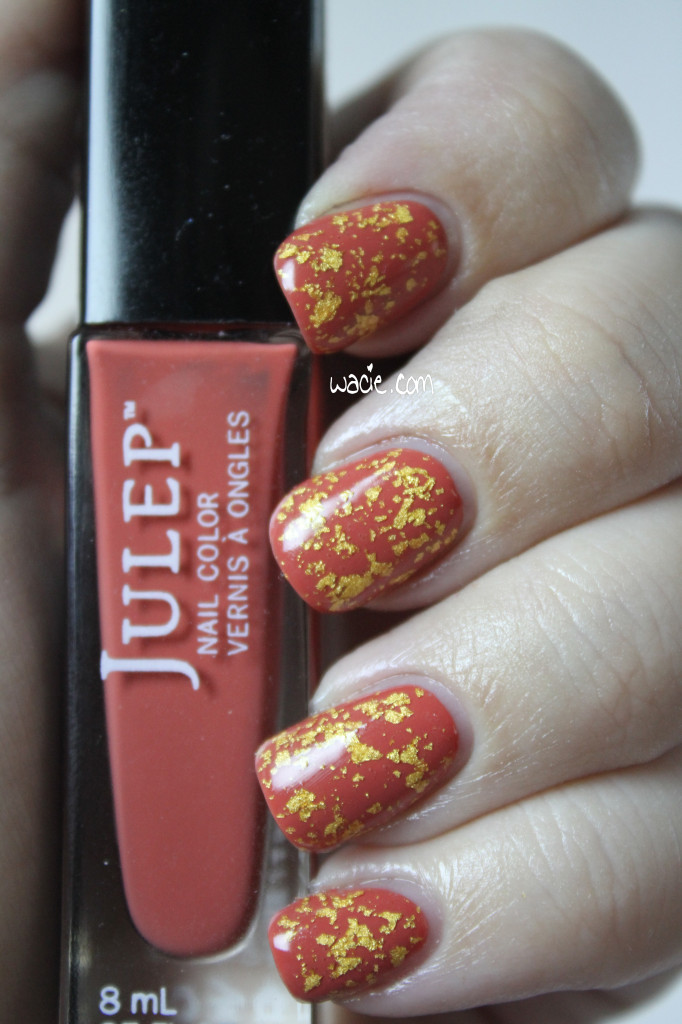 Nan is an interesting color for sure. It's a soft, faded crimson creme that reminds me of old fire hydrants and flaky paint. Application was pretty nice for a Julep polish; I usually have coverage issues on the first couple of coats, but this one covered pretty well on the first go. It dries with a smooth, shiny finish. This is a softer color than I like to wear, but I don't think I have another color quite like this one, and I like that.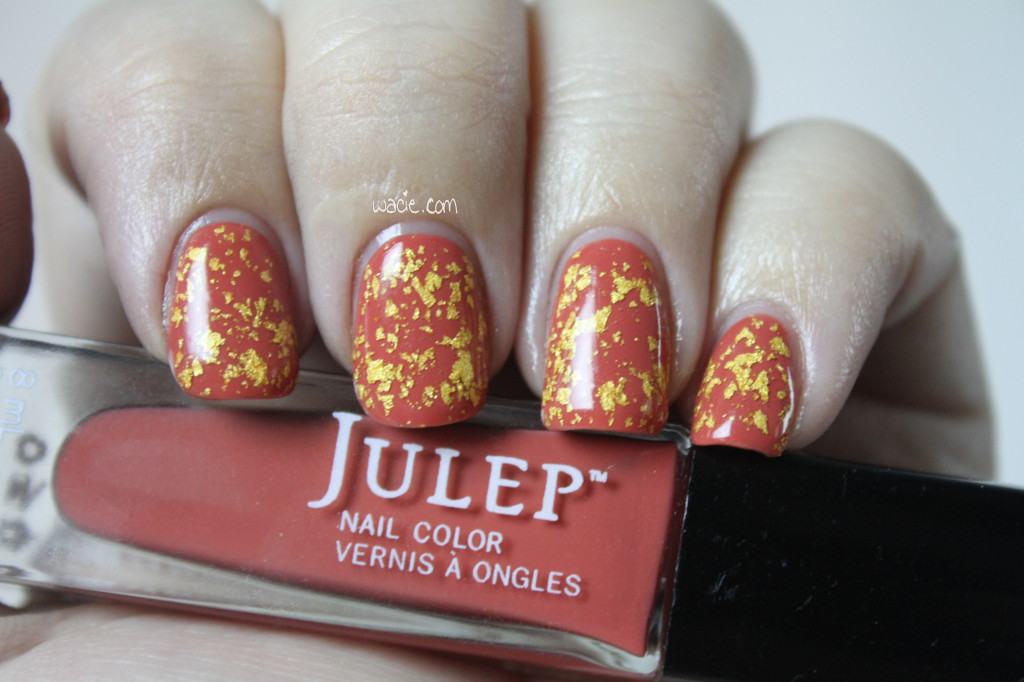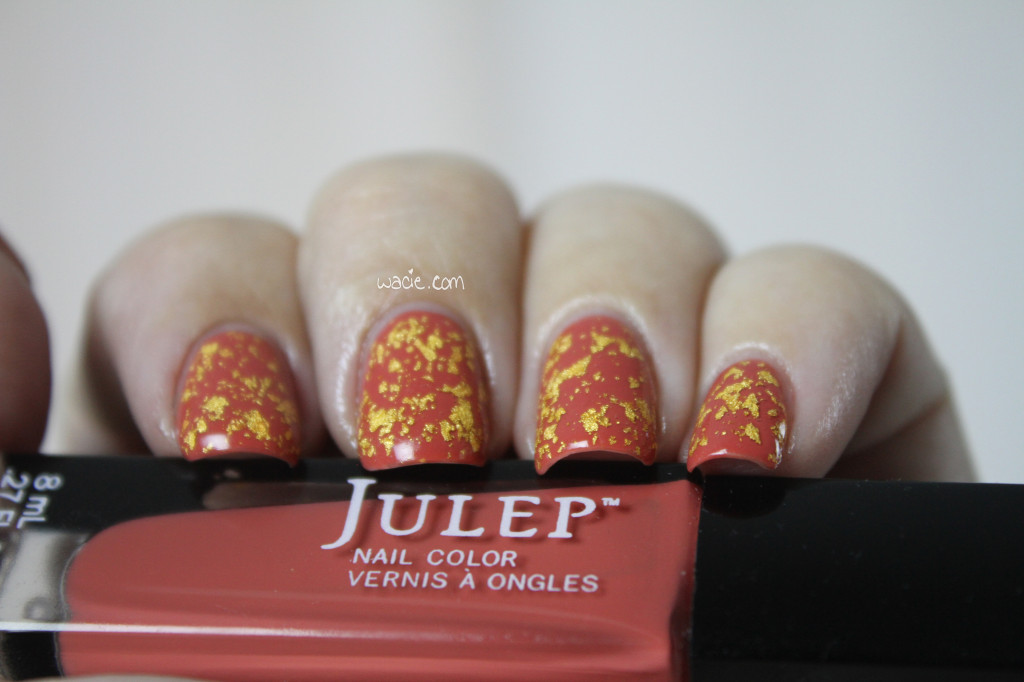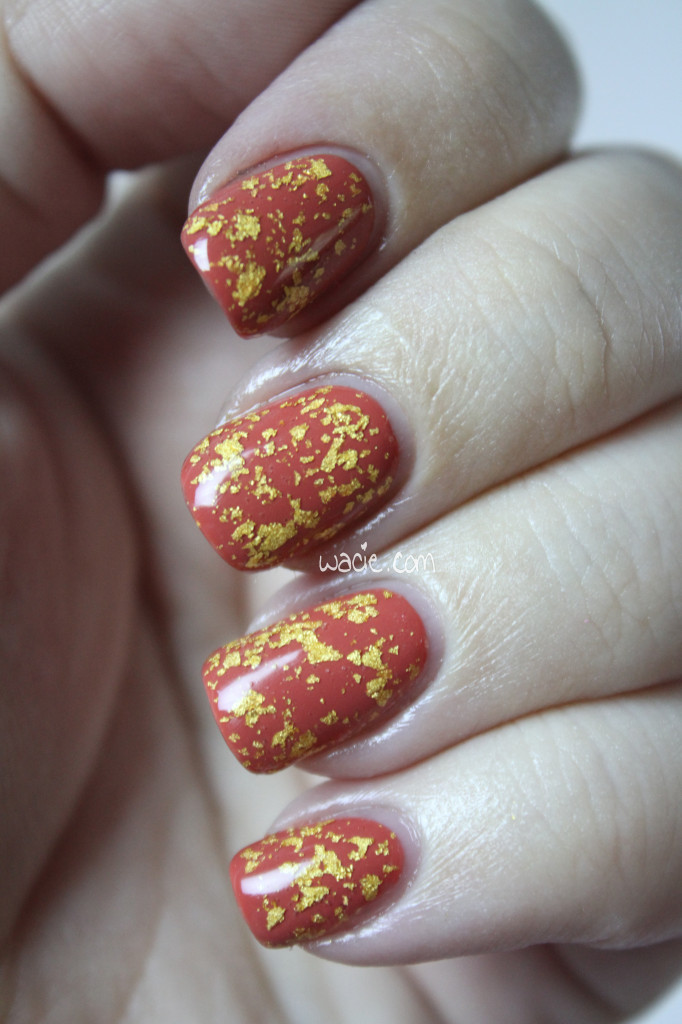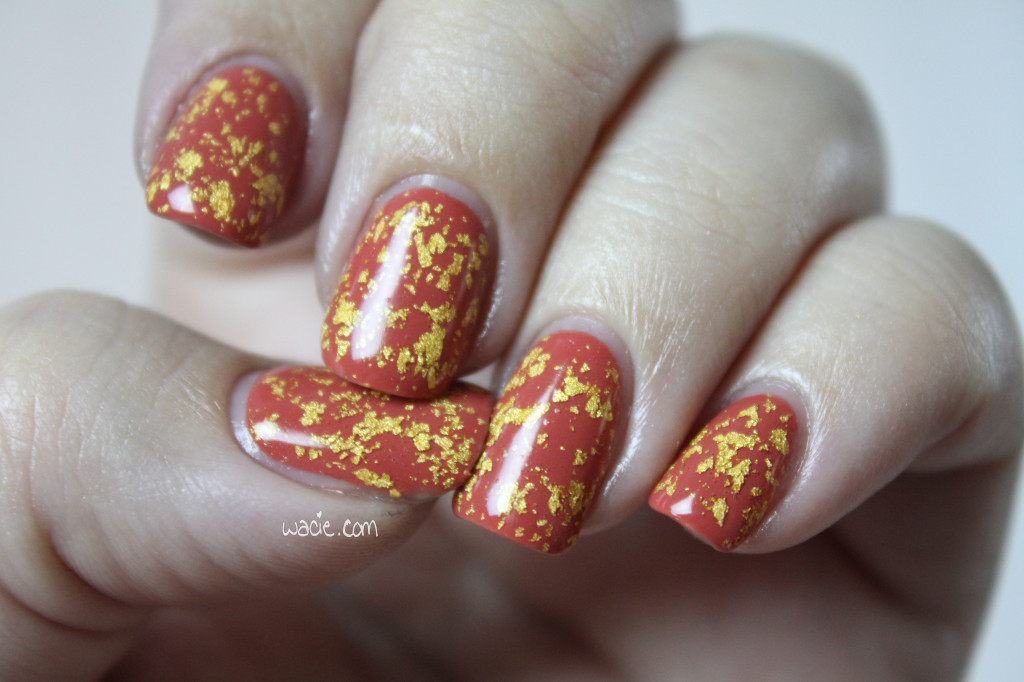 I love gold top coats. Gilty gives any polish luxury and shine. I wish there was just a little more gold floating in my bottle, because I got fewer flakes than I wanted, which is why I used two coats. In any case, it makes for a fantastic look, and is amazing over a warm red like this one. And what's better than looking at these gold flakes shimmer in the sun? Nothing. Maybe pizza.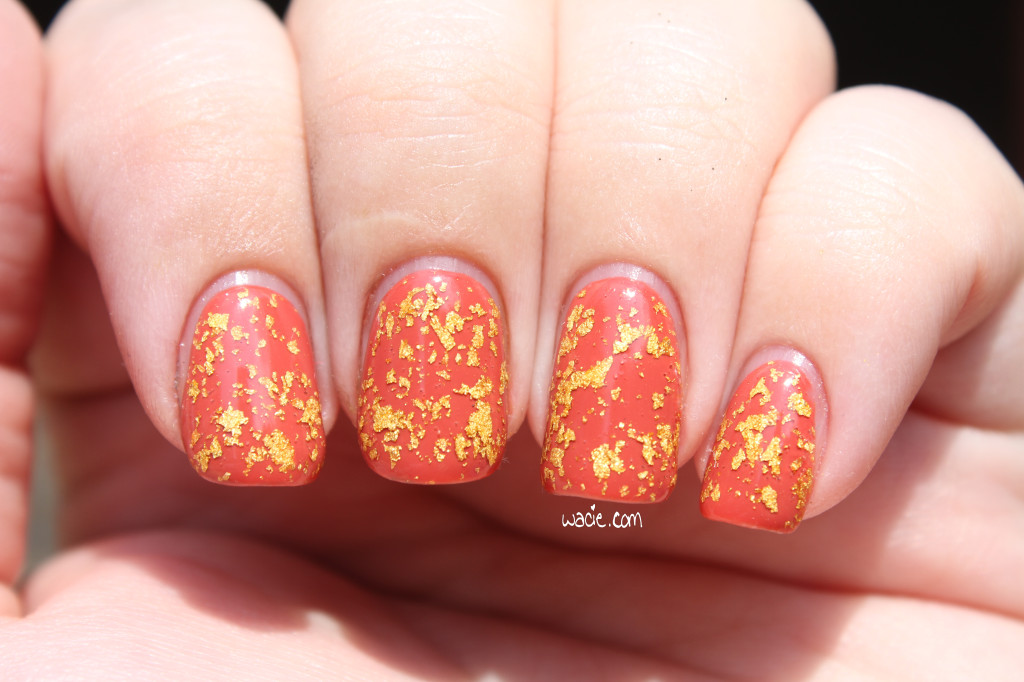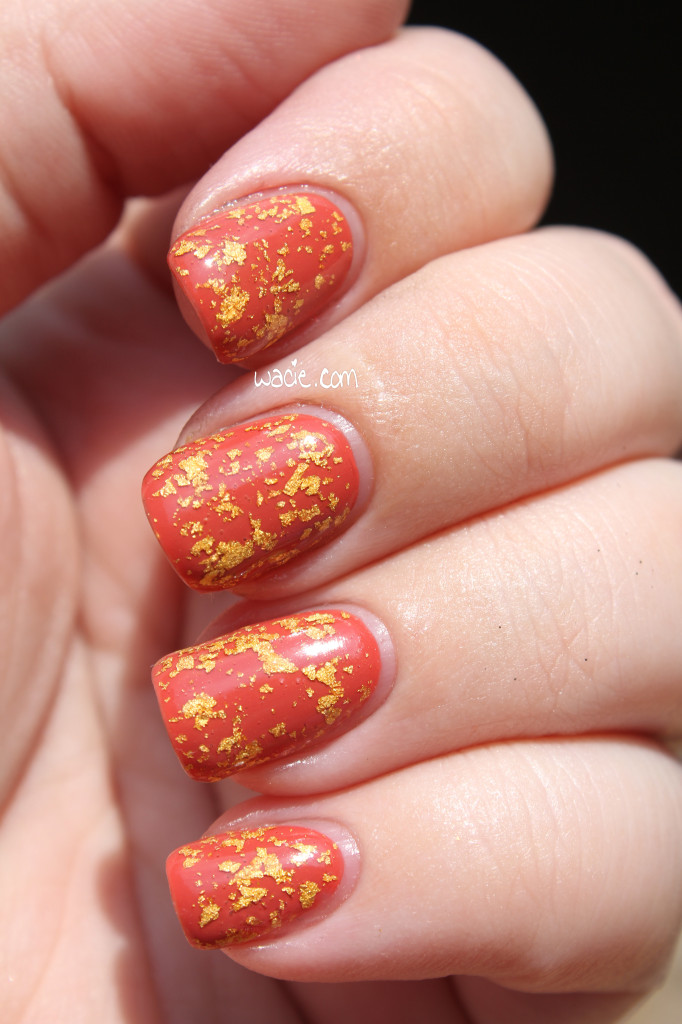 I have to take this off tomorrow. I'm totally going to do this manicure again when July is over.