Welcome back, reader! I'm excited about today's swatch; it's from a brand I've been dying to try forever! This is Beautiful Dreams from Shleee Polish; I'm wearing one coat over LA Girl's Black, China Glaze's White on White, P2's French Kiss (pink), and Nails Inc.'s Baker Street (blue).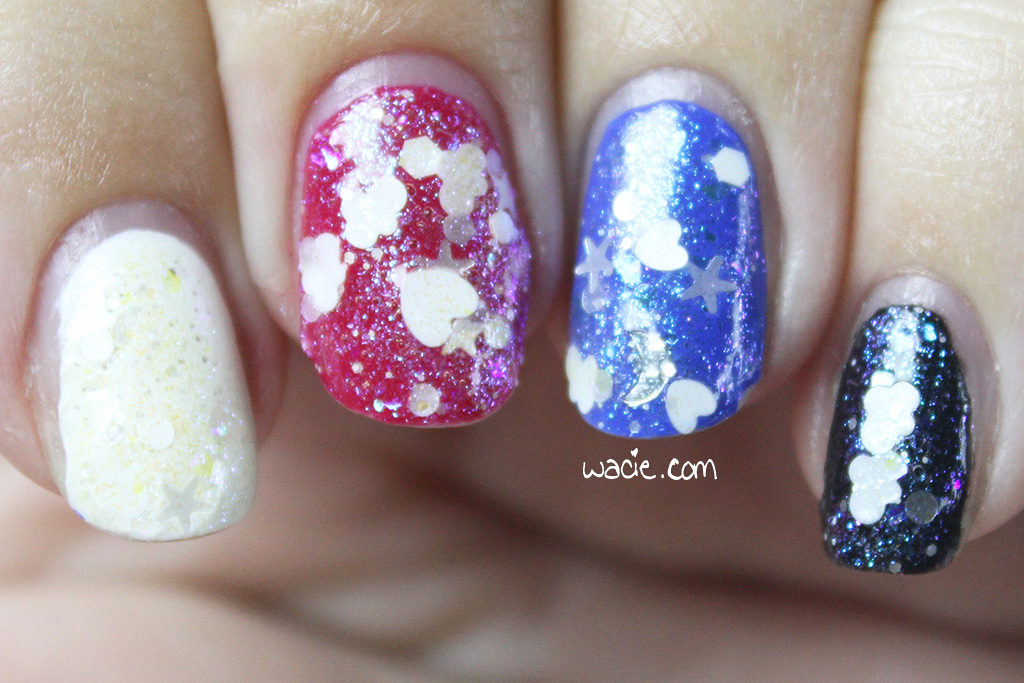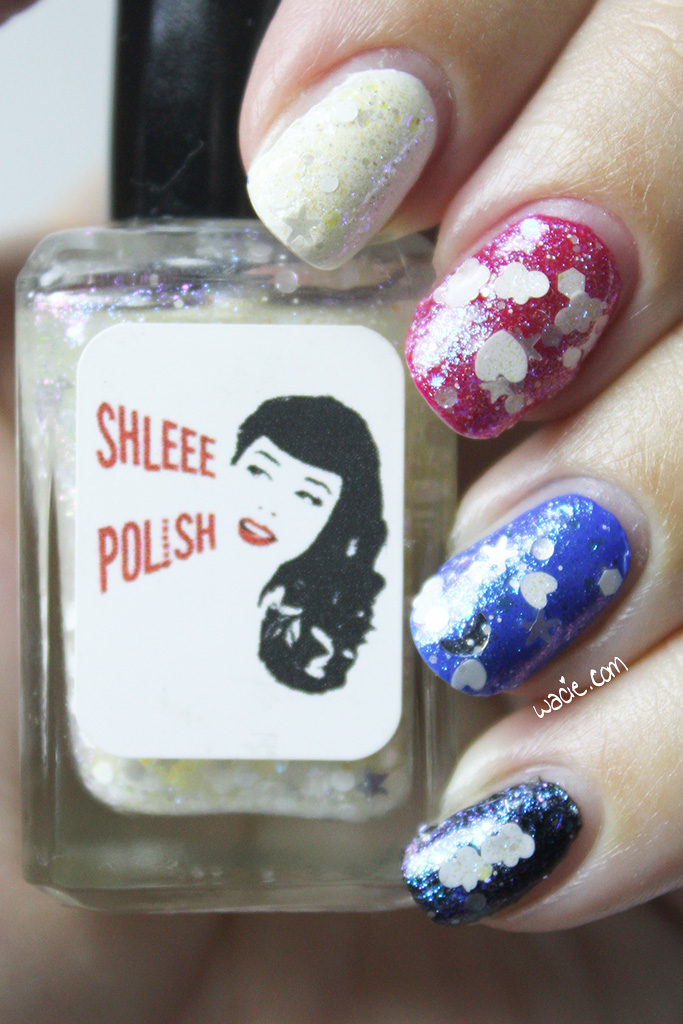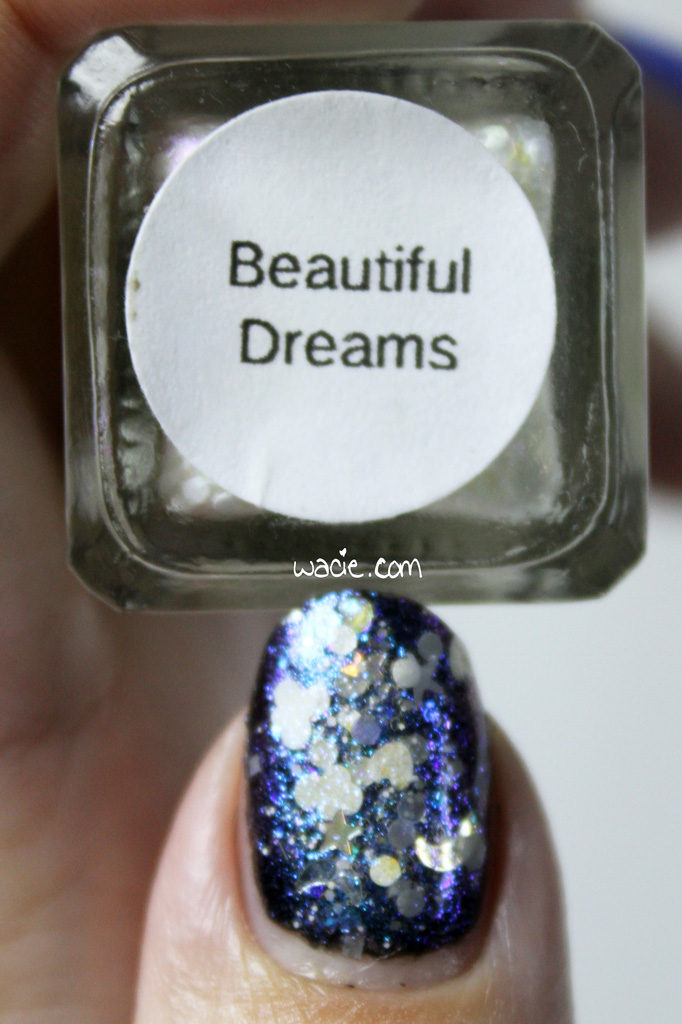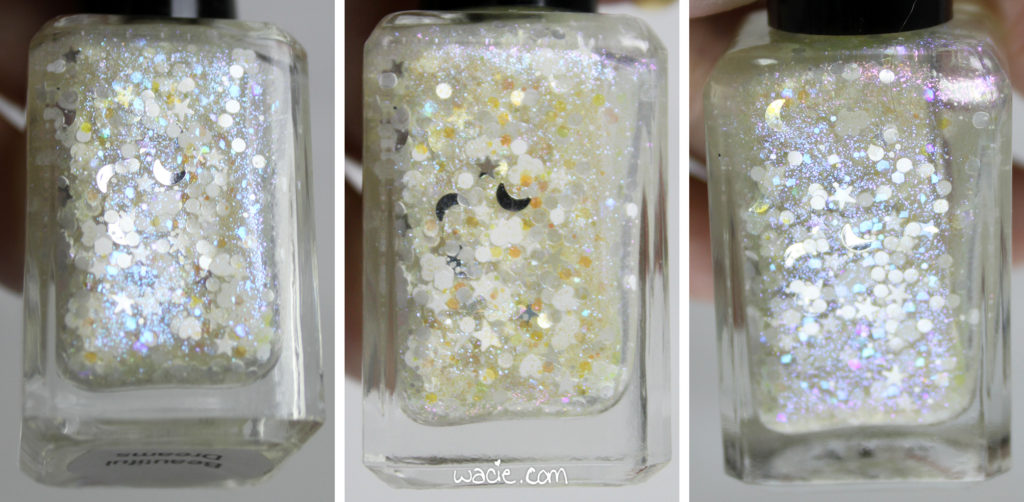 Beautiful Dreams is a clear-based glitter topper with a primarily white glitter mix — shapes include stars, moons, hearts, dots, and clouds — with silver moons and stars, iridescent hexes, and a strong blue-to-purple shift. Application was good; I didn't have to fish for the shape glitters, and the glitters brushed on evenly. Product consistency was also good; it wasn't too thick or thin. It dried quickly and with a glossy finish; I used top coat for extra smoothness and shine.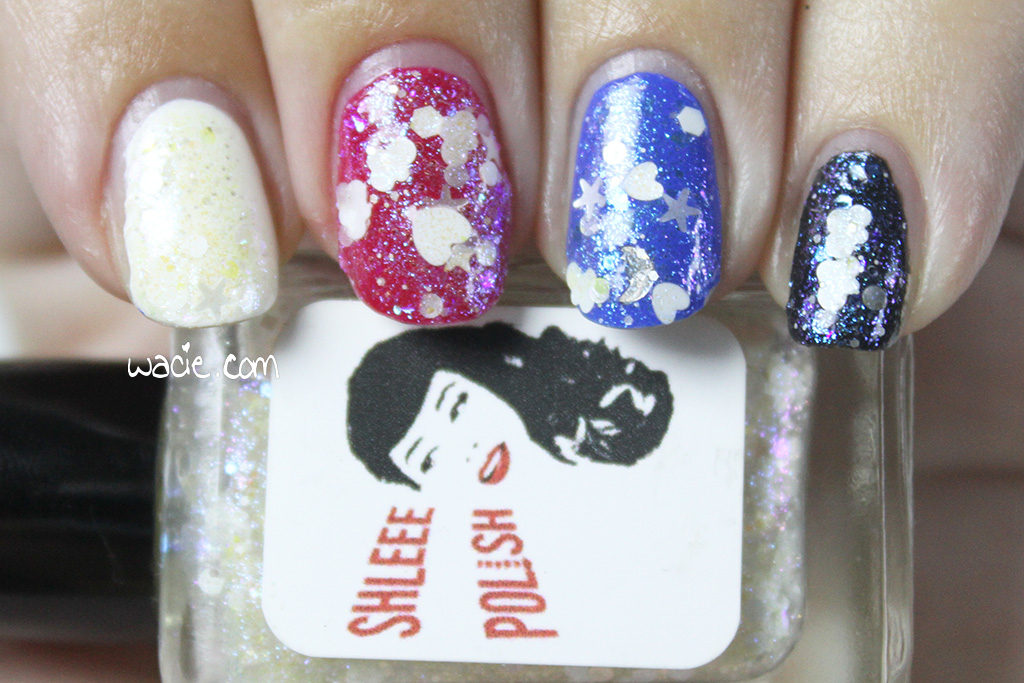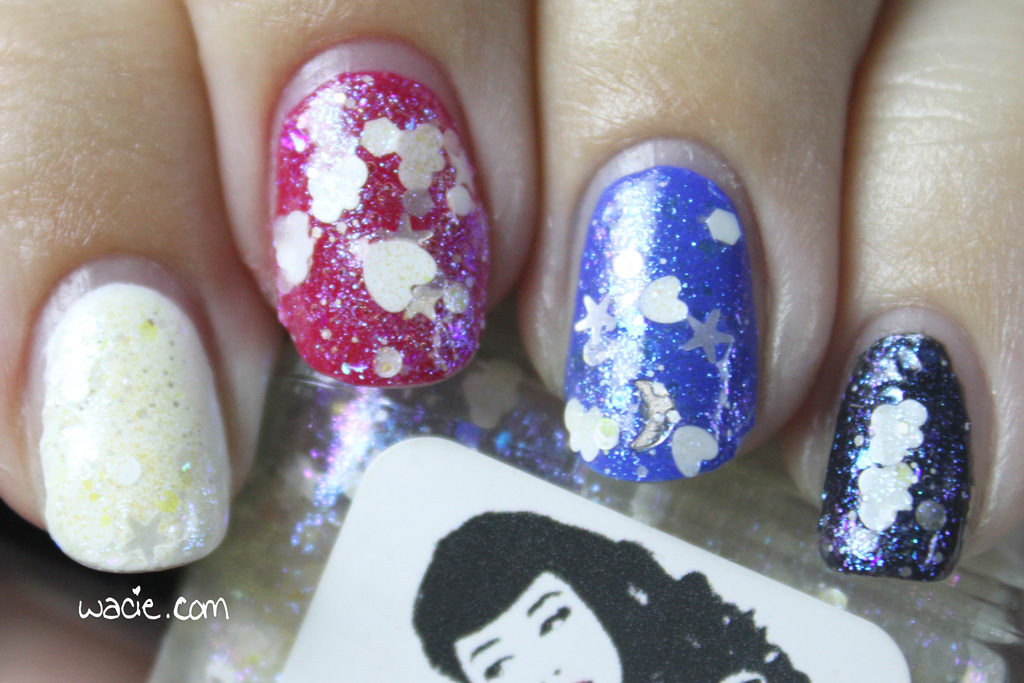 When this polish came out early this year, I jumped on it. This was the first time I'd ever seen the cloud glitters, and I still get so excited about new glitter shapes, I have to buy the polish I see them in first. Beautiful Dreams is a great use for them, too; the overall look is ethereal and celestial, and the clouds just belong. It's a perfect mix of glitter and shimmer. I am crazy impressed with it, as well as with Shleee in general.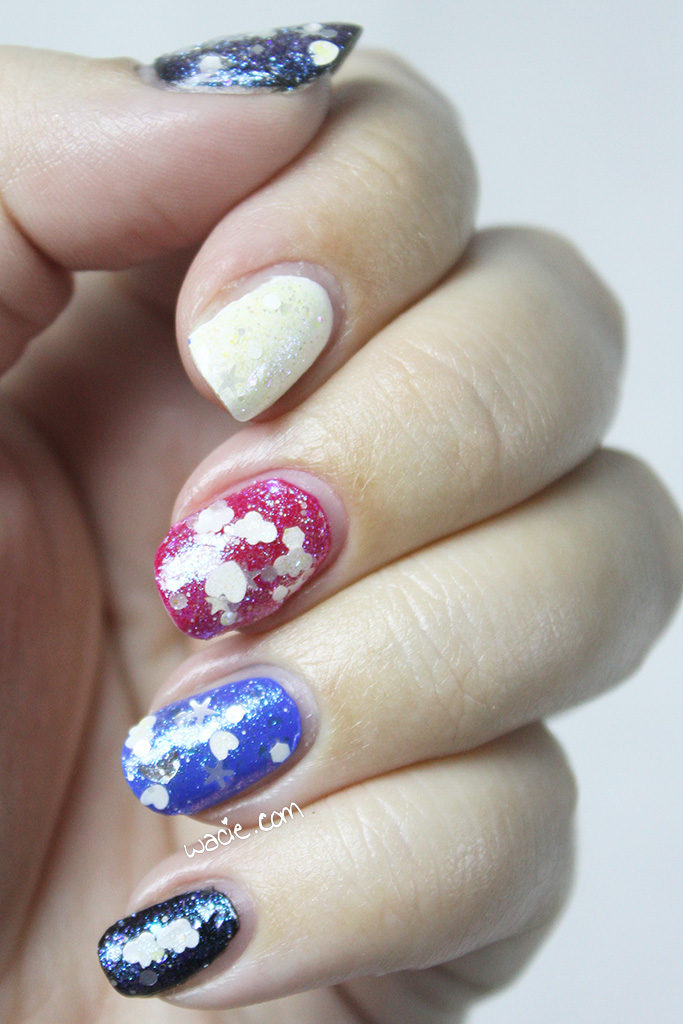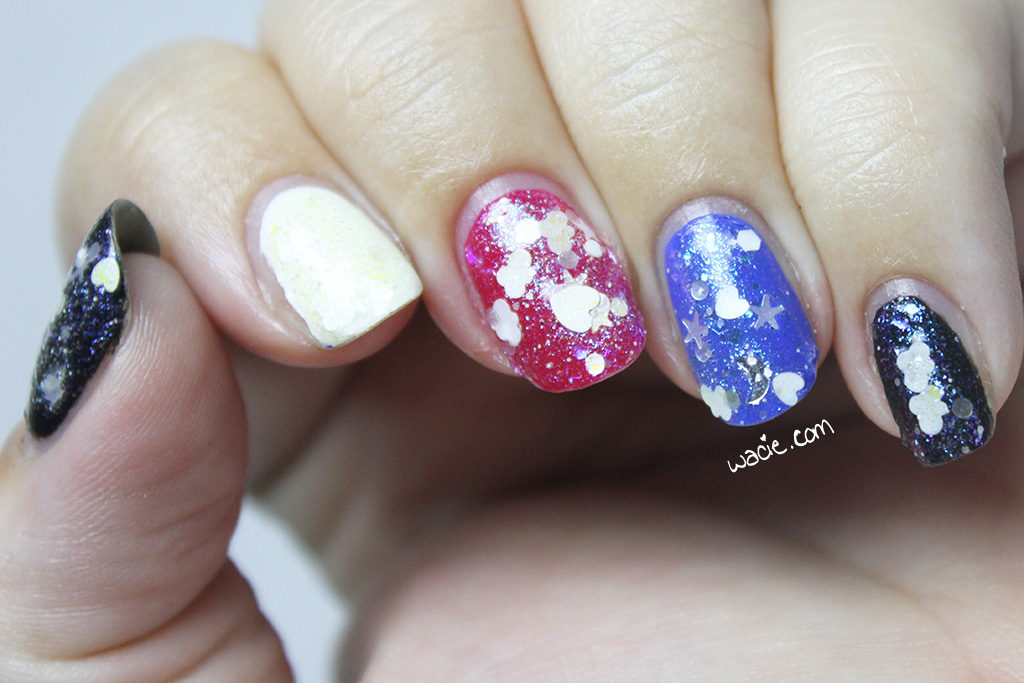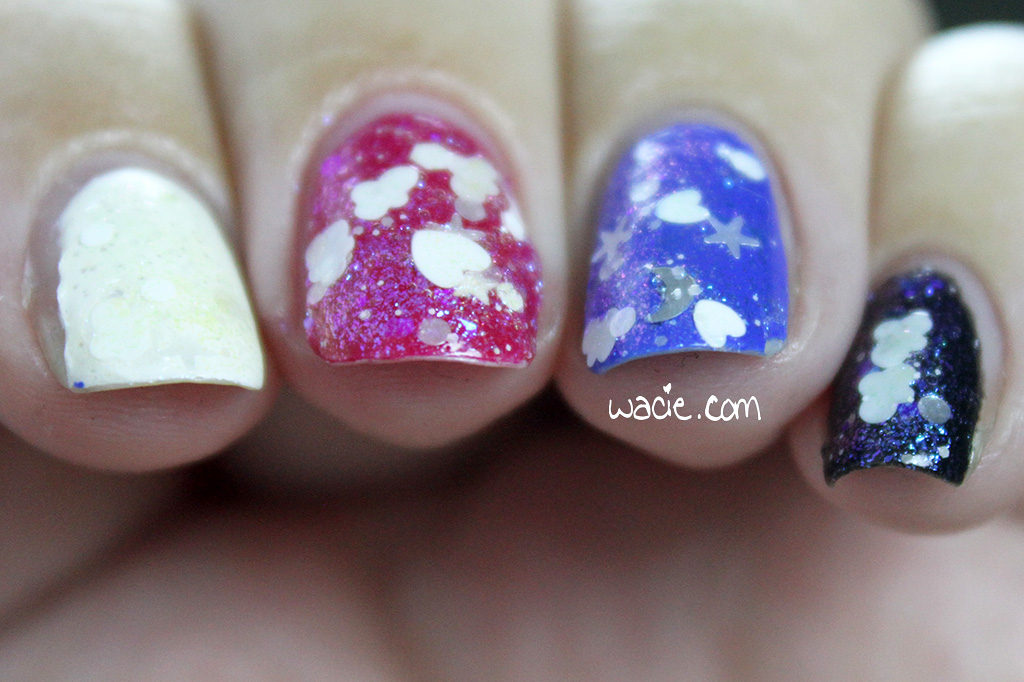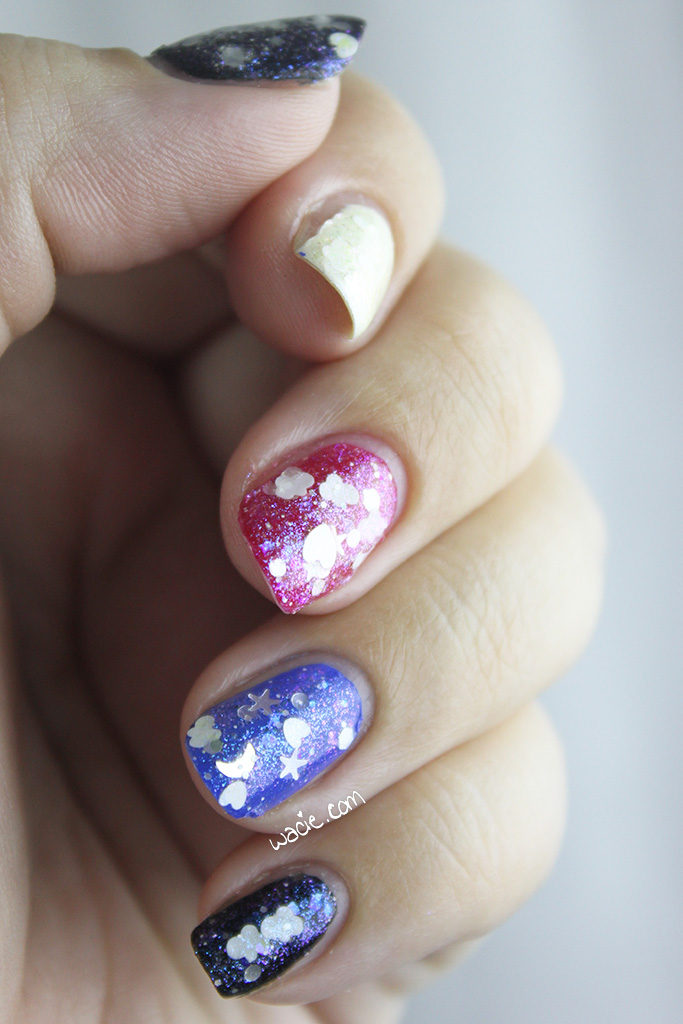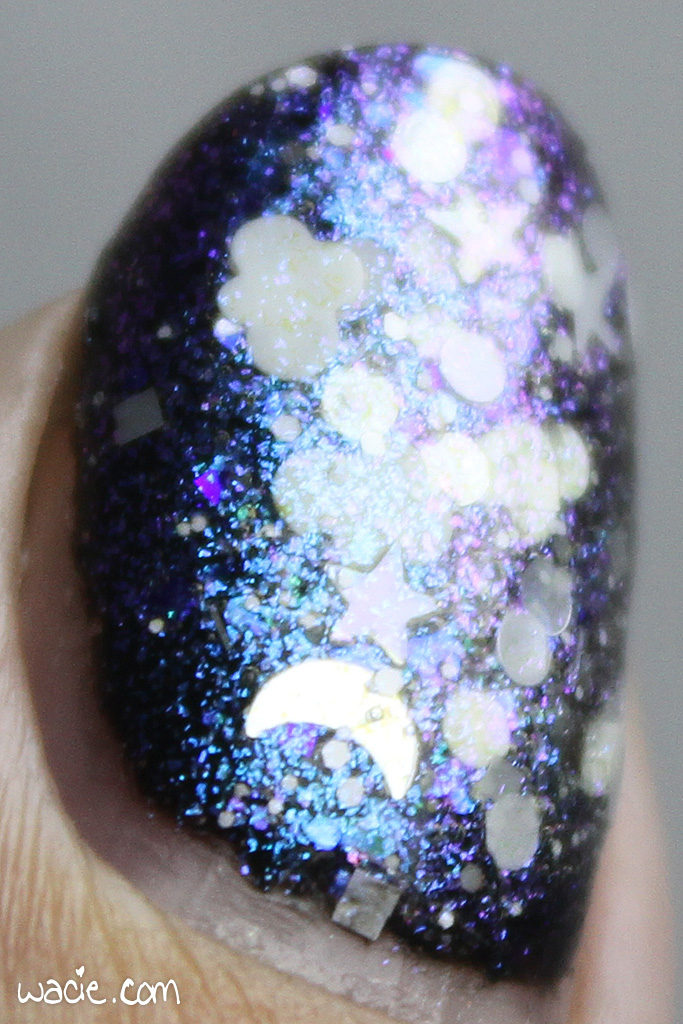 The following photos were taken in direct sunlight. The shift gets a little washed out — especially in midday — but still looks gorgeous. You may also be wondering why I used a white polish as a base for white glitter. I think there's something charming about white over white; it's giving the shift and the silver glitters a chance to stand out.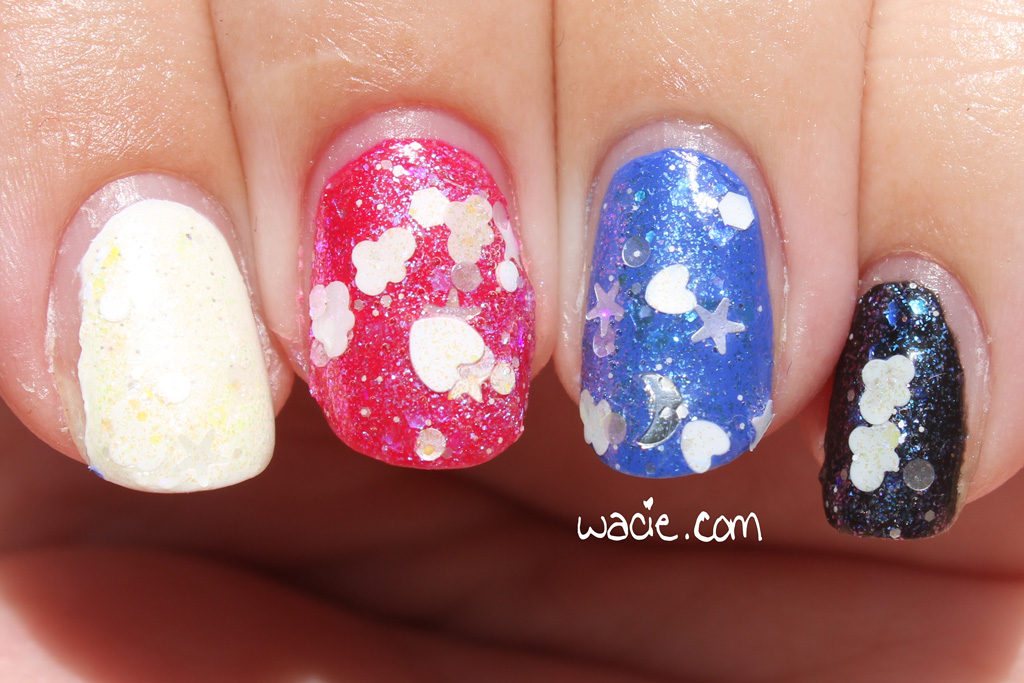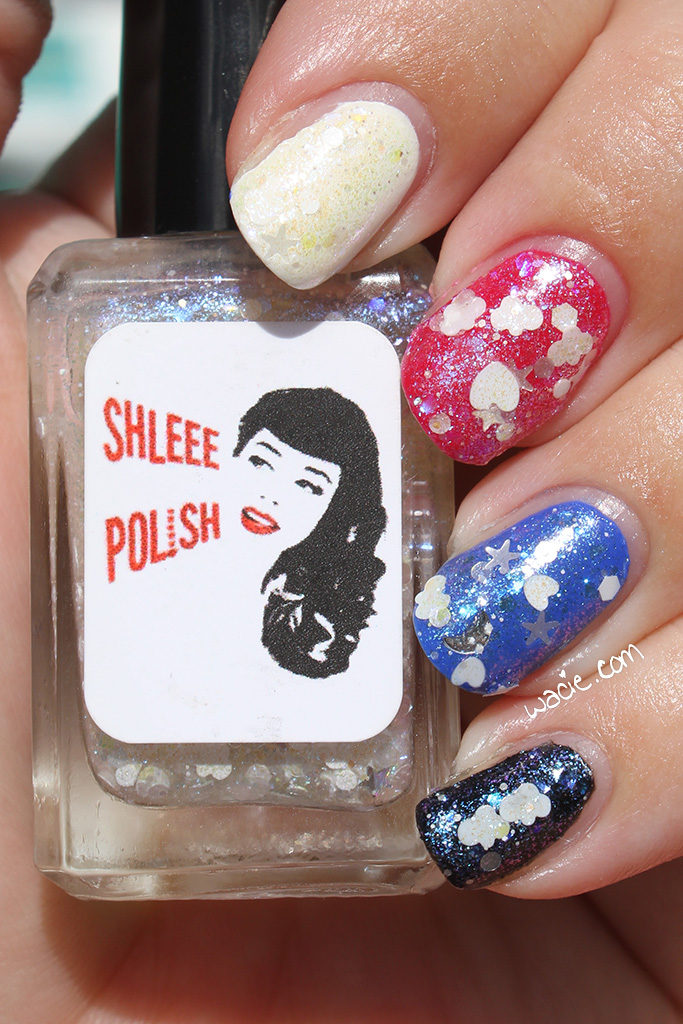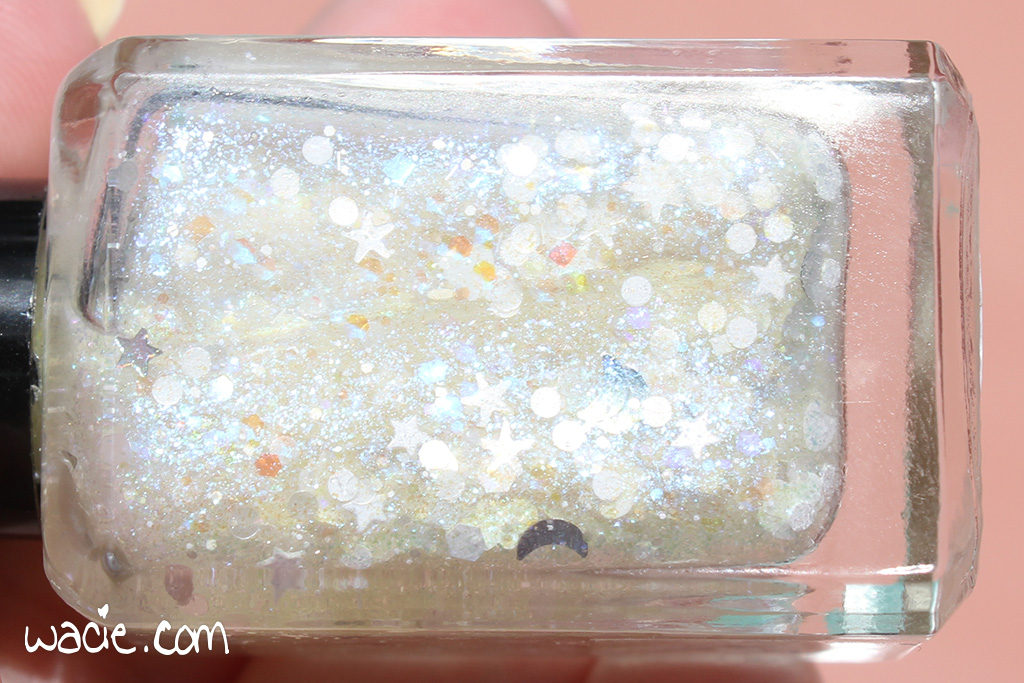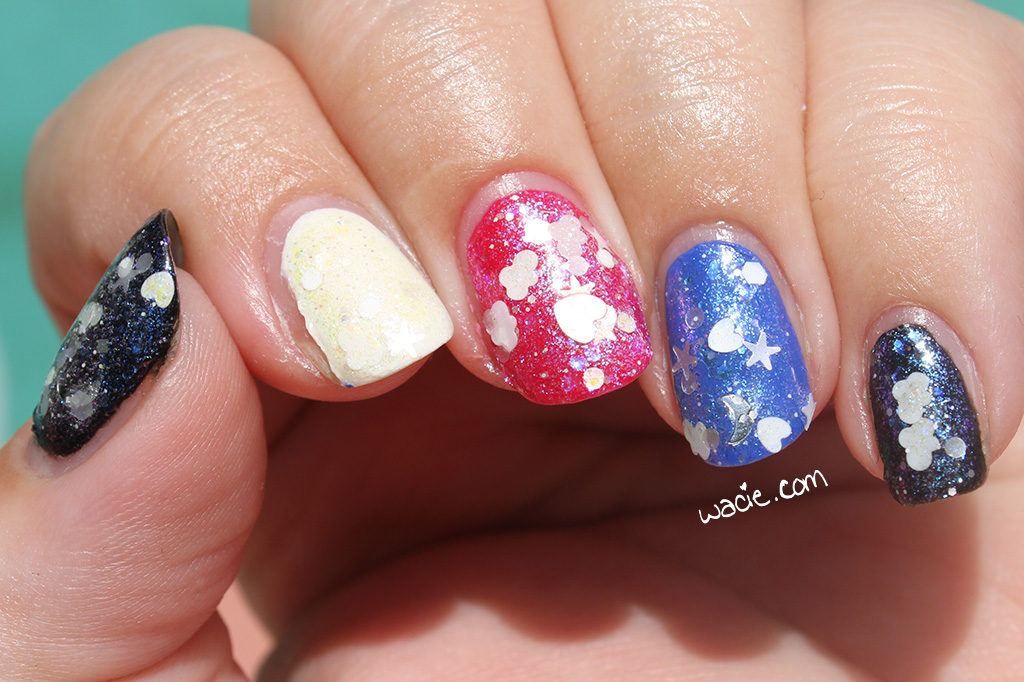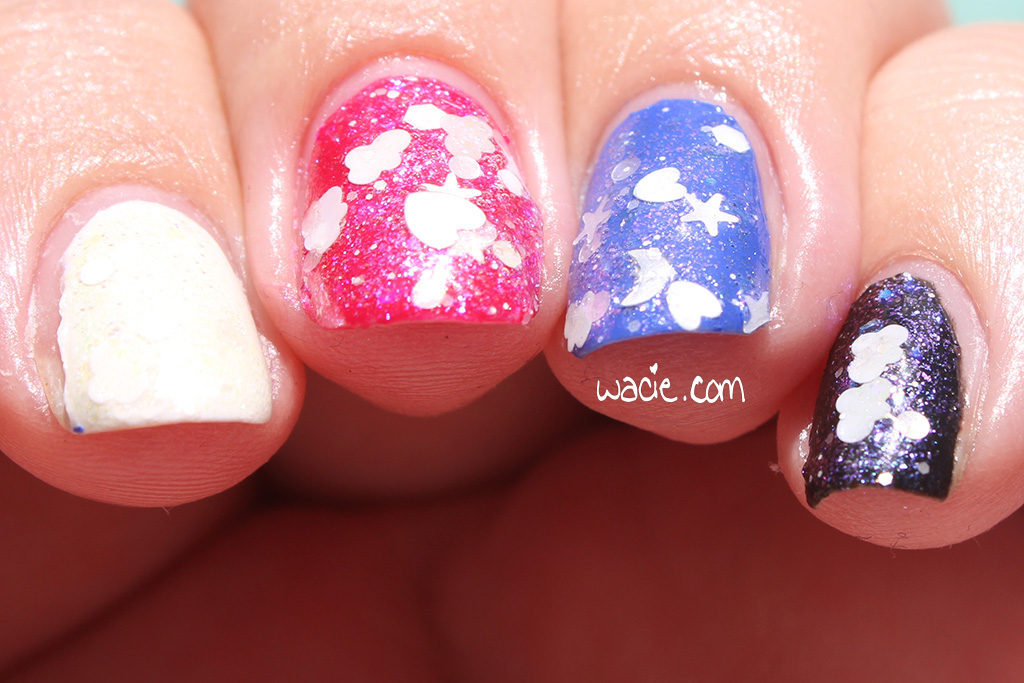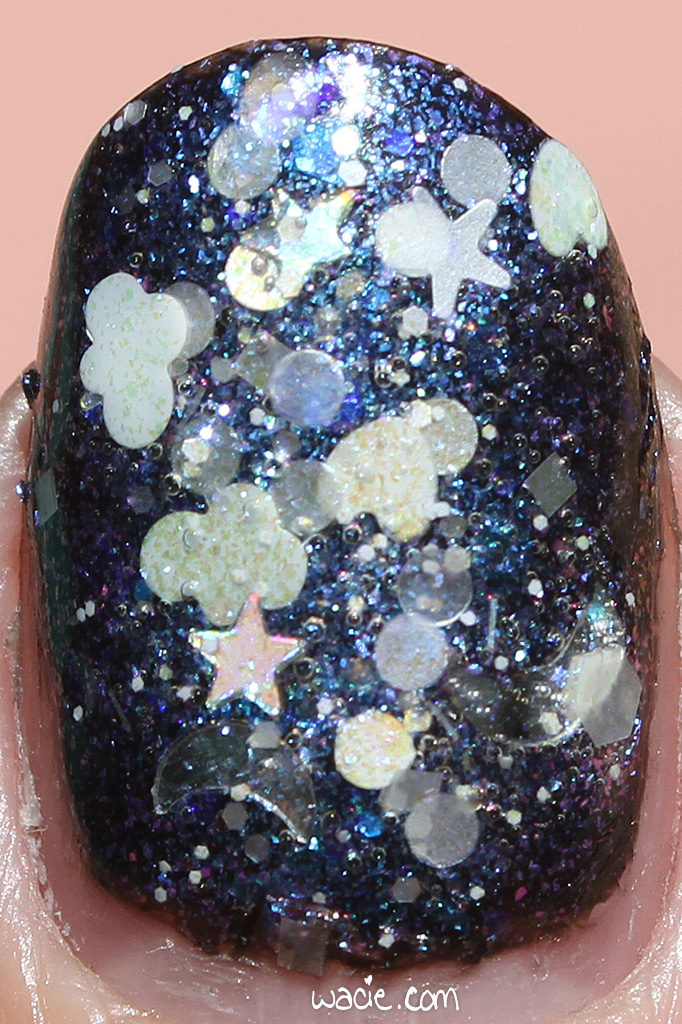 Beautiful Dreams is currently not in stock; other Shleee Polishes are available in their etsy shop.
I bought this polish myself.