Surprise!! There's a bonus swatch for this week! Since I had an easy-peasy peel-off polish in the swatch queue, I decided I'd just get it out of the way this week. This is Sula Beauty's Paint and Peel in Haze; I'm wearing three coats without base coat or top coat. Also, apologies for not delivering the cleanest swatch ever. Paint and Peel is water-based and didn't work with the usual acetone clean up.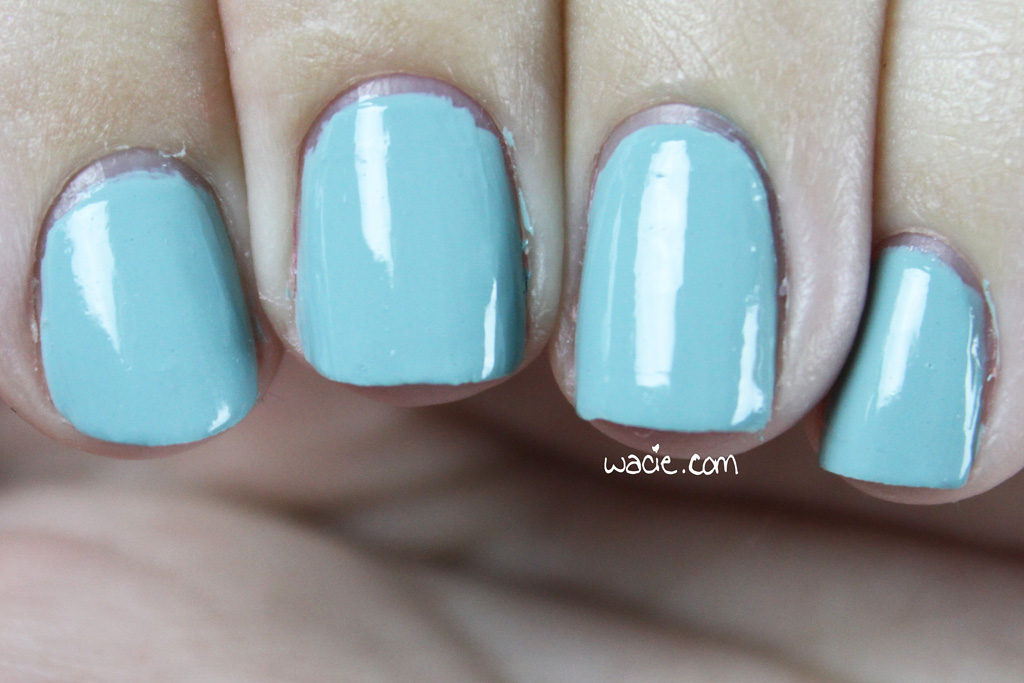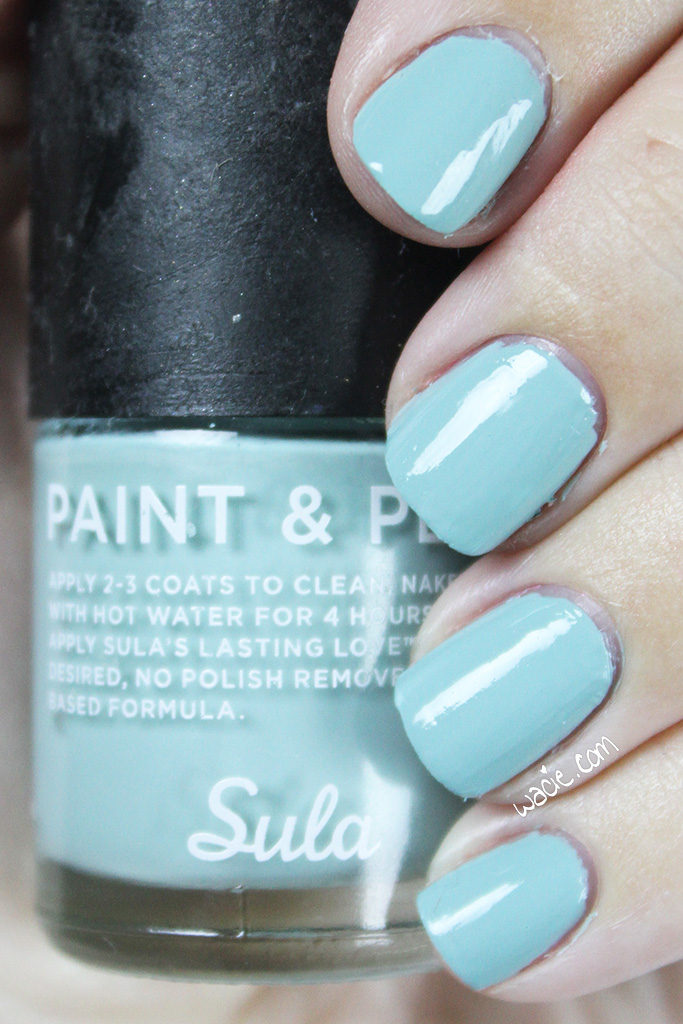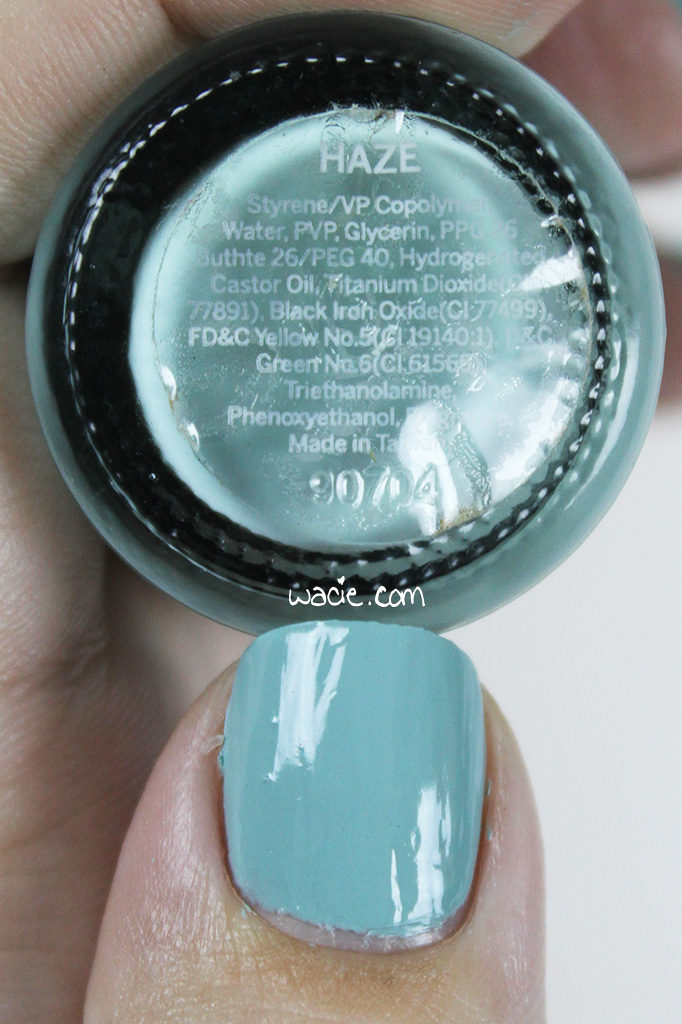 Haze is a dusty blue creme. Application was okay; my bottle is old, and so the polish had a thickness that, due to the water-based formula, I wasn't sure how to resolve. A few nuggets of dried product were also in the bottle, likely from being on the neck of the bottle and falling in when opened. Despite this, I still got a good clean-ish application. Coverage is good; I had a nearly opaque first coat that evened out with a second. It dries quickly and with a glossy finish.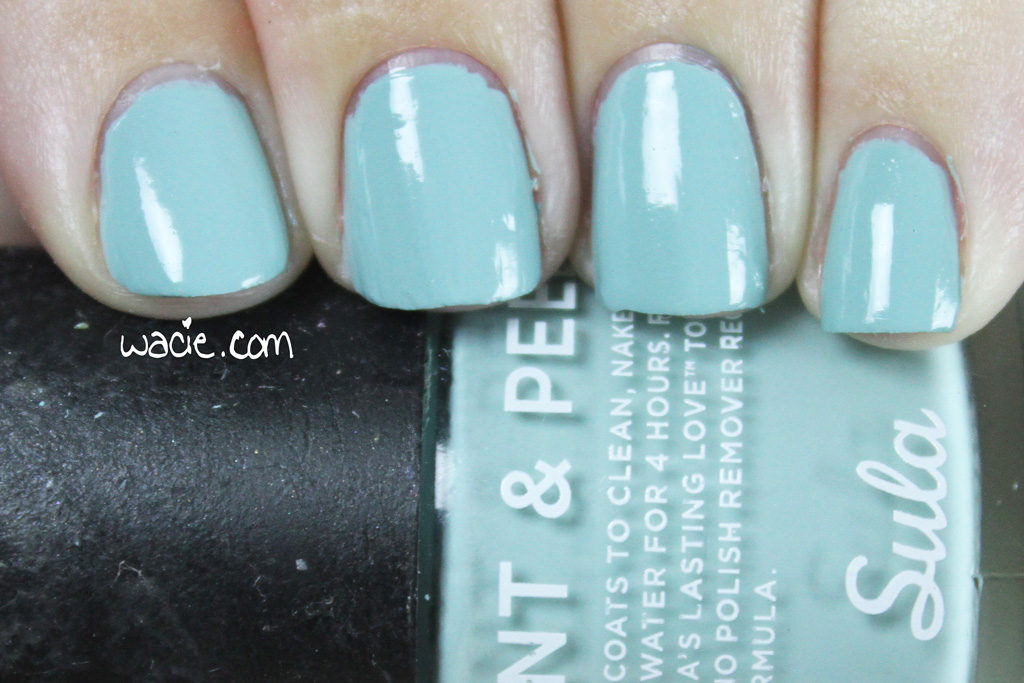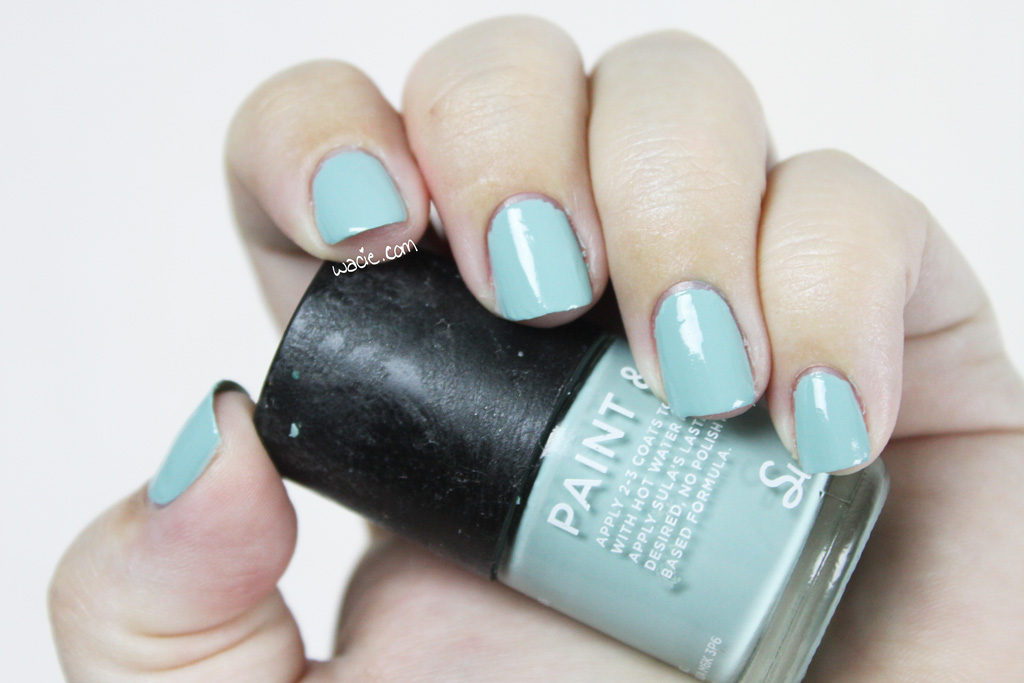 Paint and Peel is pretty cool stuff. It's the least nail-polish-like polish I've ever used. It's water-based, as I mentioned earlier, so it lacks that harsh solvent smell that a typical polish would have. It does have a smell, but it's a different smell, sort of like clay. It peels off very easily by pushing the edge of the color away with an orange stick. It reminds me a lot of the peel-off Tinkerbell nail polish I had as a child.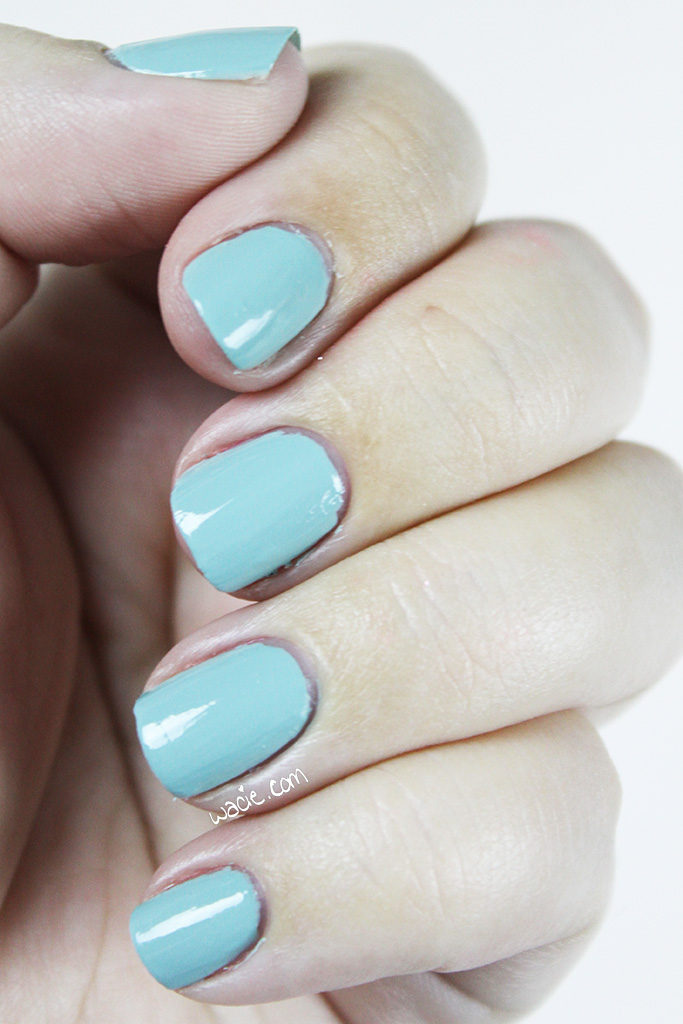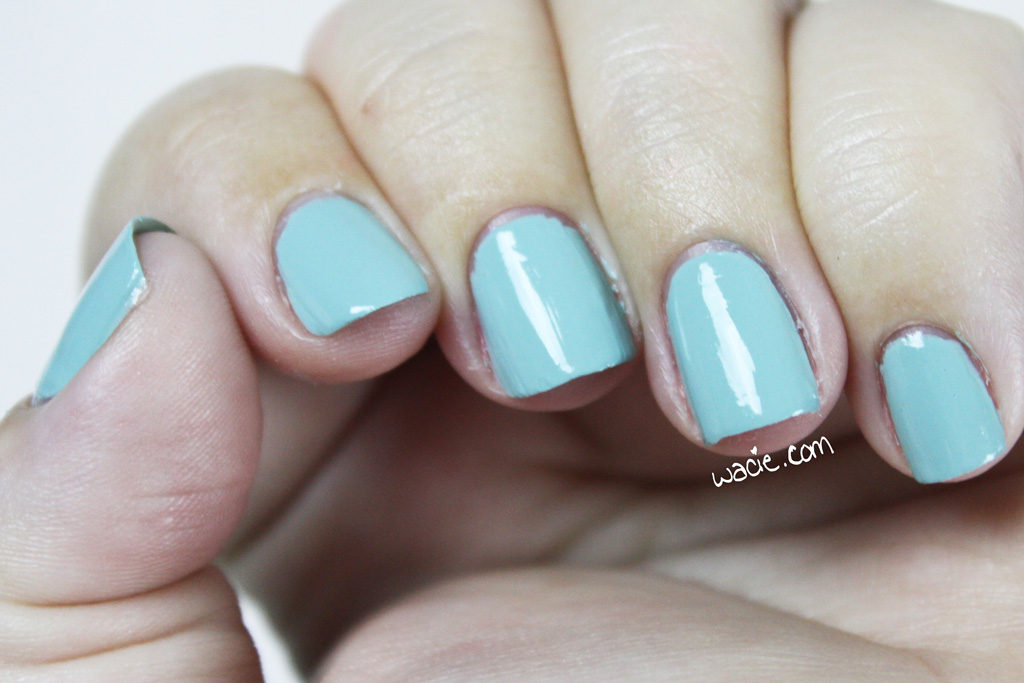 Of course, if lasting color is something you're after, base coat and top coat will add to the life of this polish. Me? I've never been able to keep this polish on. As soon as I'm done applying it, I'm already looking forward to peeling it off because peeling is fun.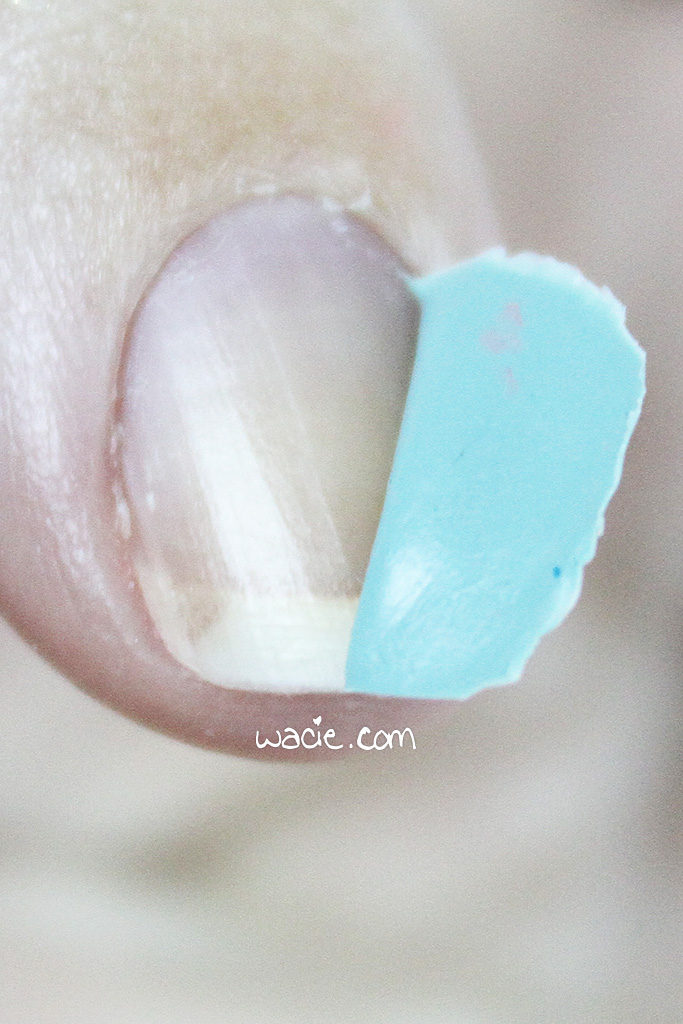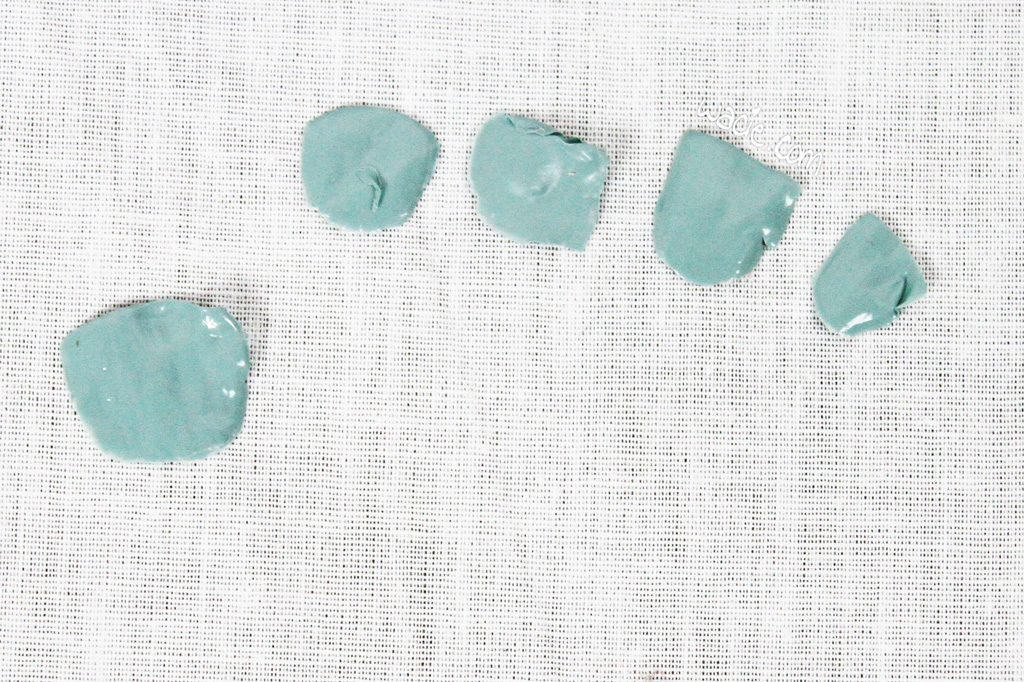 Now, here's the sad part. I don't know that Sula Beauty as a whole exists anymore. Their website is a logo and an email link, and their Facebook page hasn't been updated since 2012. If they're really gone, that's a huge shame. I would love to have more of these peel-off polishes, and they made some other good stuff as well. Hopefully they're still out there somewhere.
I bought this polish myself.