I have really mundane dreams. They're always about washing dishes, picking up dry cleaning, standing in line at the bank. Even in my dreams, I can't escape the banalities of everyday life.  Some night a few weeks ago, I had a dream about painting my nails, and I gave myself the best manicure ever. Upon waking, I decided that I was going to do it for real. Here's how it turned out.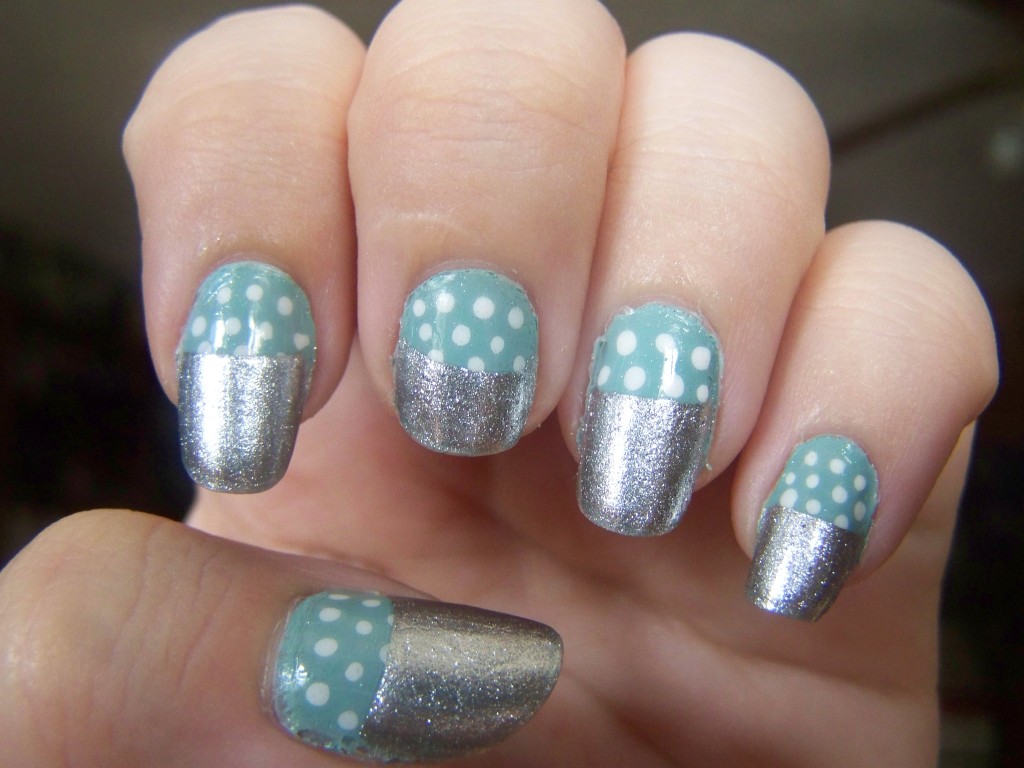 It's not really my style, but I'm very happy with it. The silver is much shinier than I anticipated, but I like it anyway. There are tons of imperfections, but I'm not going to bore you with those details. I'm so pleased with it that I don't even care.
One thing about this manicure: it took me ages to find the right blue. Eventually, I settled on a color called Haze by Sula. I've ever seen this polish anywhere but Ulta, and its formula is much like the stuff we used as children, the stuff that came in garish colors and peeled right off. I used it as a base color in another manicure and had good results, so I tried it again. This time, though, I used the French manicure guide strips to get my half-moon shapes, and it hadn't occurred to me taping and peel-off polish wouldn't work well together until after I'd nearly pulled a few of them off. Luckily, everything went according to plan.
Did I mention that I'm pleased with these? I'm very pleased with these.