Welcome back, reader! I still have swatch posts to catch up on, so I'm getting through them. This is Dainty Digits's Stream of Enchantment; I'm wearing three coats with one coat of Seche Vite.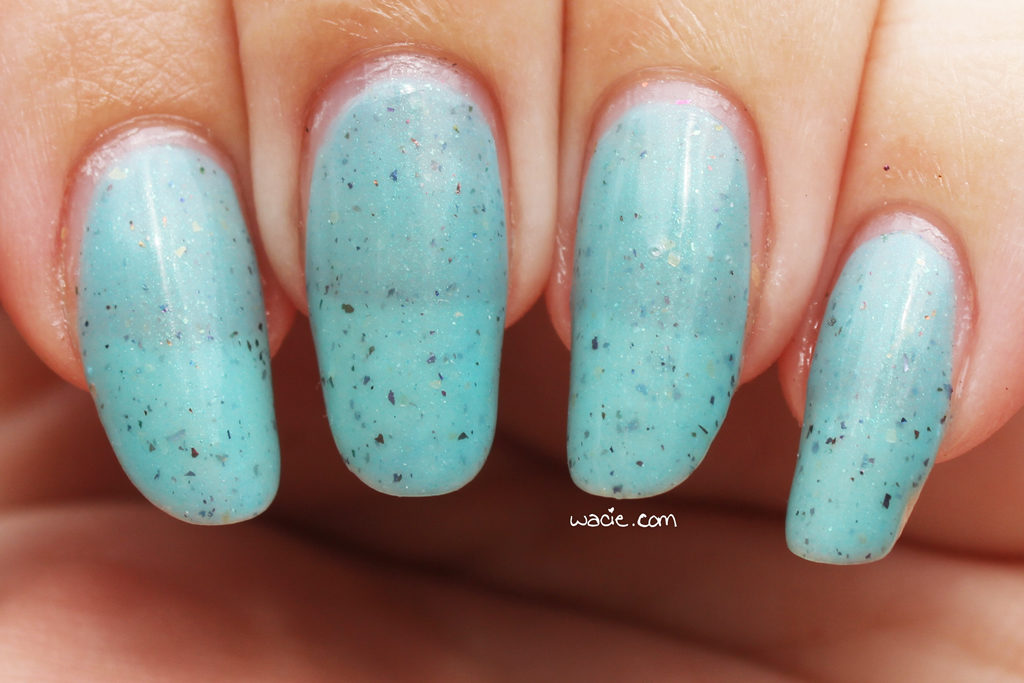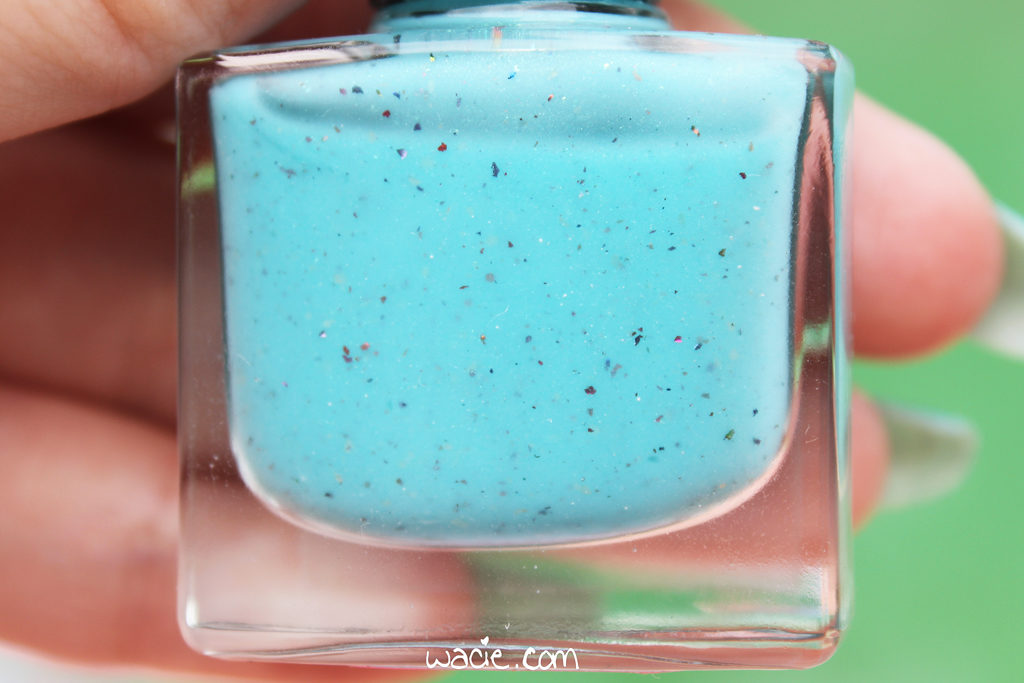 Stream of Enchantment is a sky blue polish with shifting flake glitters. Application was easy; the product consistency was just right. As you can see, it's on the sheer side, so there's a lot of visible nail lines (when my nails are this long, I don't mind it), but it works well with layering the glitters. The polish dries to a smooth finish; I used top coat for extra shine and protection.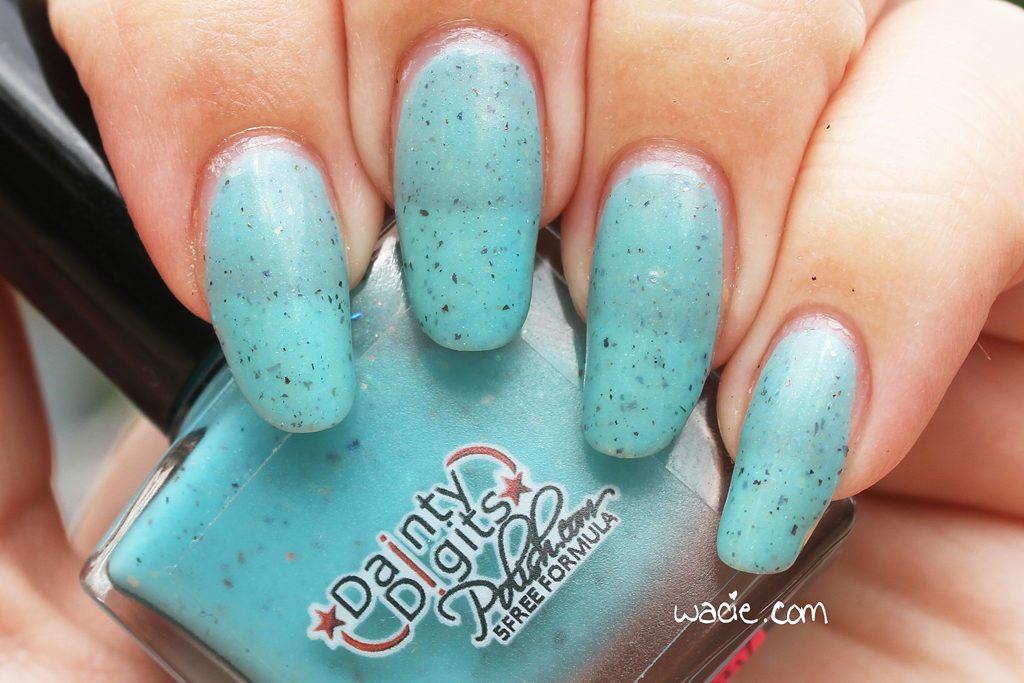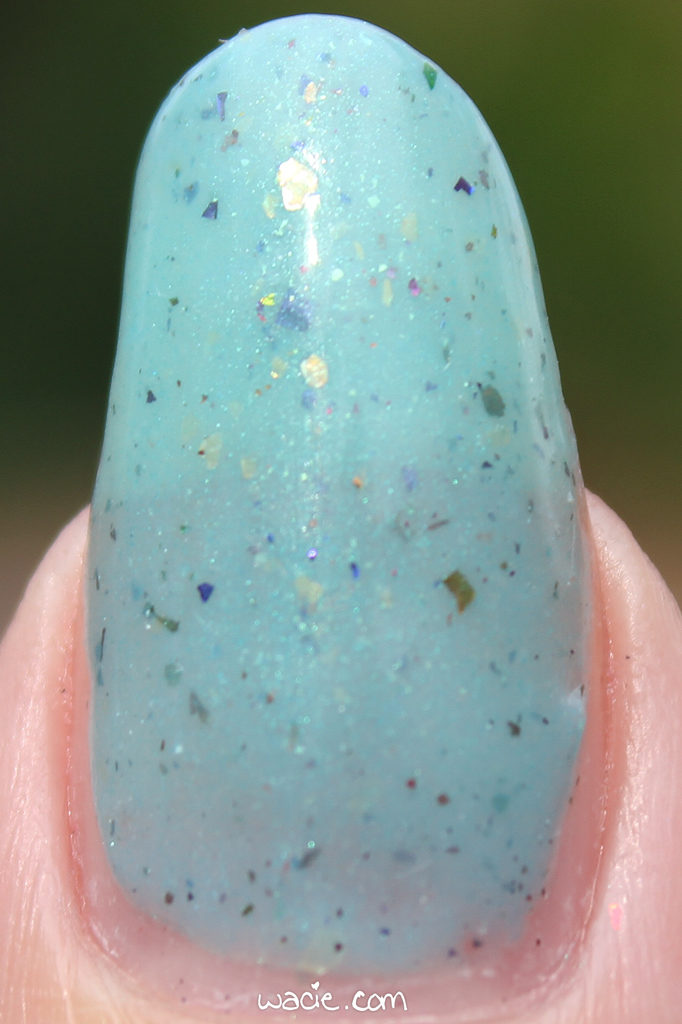 This is my first Dainty Digits Polish! I got to meet maker NeNe at The Indie Shop Atlanta and bought her event exclusives. I love them! She did two different takes on the same polish, a day version and a night version, just changing the base color. This is the daytime version, and it's so cheerful. I love it. I was hoping the glitters would be bigger, but there's a lot of them, and the sheerness of the polish helps you see every single scrap of it. This would definitely be a great base for nail art.
Stream of Enchantment was an event exclusive. Dainty Digits is now Baby Girl Lacquer; other polishes can be purchased from their online store.
I bought this polish myself.
I have an extra bottle I'm saving for a giveaway!